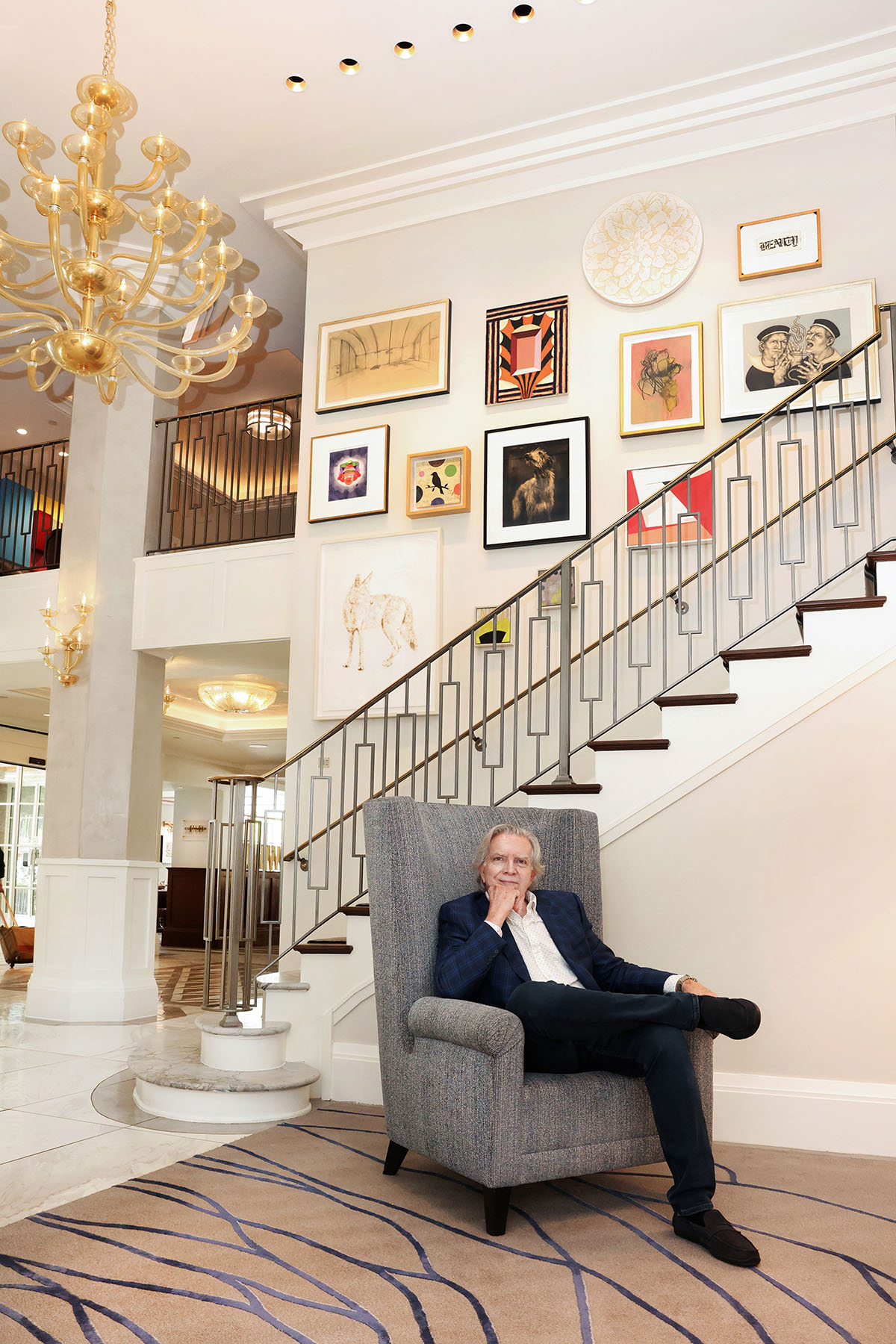 The Art of Hospitality
The 97-year-old Lancaster Hotel's art collection, featuring 200 pieces by Texas artists, is on view for guests and visitors in Houston
By Kristen O'Brien
Photos by John Clark
W
hen Jay Shinn and his Dallas company Magnolia Lodging purchased the historic
Lancaster Hotel
in Houston's downtown theater district in mid-August 2017, the plan was to renovate the 93-room hotel built in 1926 "gradually." But within 11 days of finalizing the deal, Hurricane Harvey struck Houston, flooding the hotel's basement and first floor, not to mention the whole downtown area.
Suddenly the renovations took on a whole new dimension and shifted the timeline on getting the hotel ready. One of the silver linings to the tragedy? It gave Shinn and his team more time to think about the interiors and the placement of almost 200 pieces of contemporary Texas art. Fourteen months later, one of the premier Texas art collections was in place and the boutique hotel reopened for business.
The Lancaster Hotel's collection ranges from a screenprint by Port Arthur native Robert Rauschenberg and a woodcutting by artist-who-made-Marfa-famous Donald Judd to an oil painting by Houstonian Terrell James and El Paso-born Luis Jiménez lithographs. On an afternoon in January, seated in the mezzanine area surrounded by pieces by Joseph Havel and Leslie Wilkes, Shinn discussed the provenance of the collection and his involvement.
"I had the vision to bring art, and make it an art hotel," he said. "It's meant to be accessible to the public, there's something for everybody to enjoy here."
Lancaster Hotel
Address: 701 Texas Ave., Houston
Phone:  713-228-9500
Website: thelancaster.com
Ask for the hotel's Tip Sheet at reception in the lobby. This showcases each piece of art in the public spaces. And though the QR codes are not on every piece just yet, they are informative. Complete the tour with a drink in the bar, where there's even more art to see.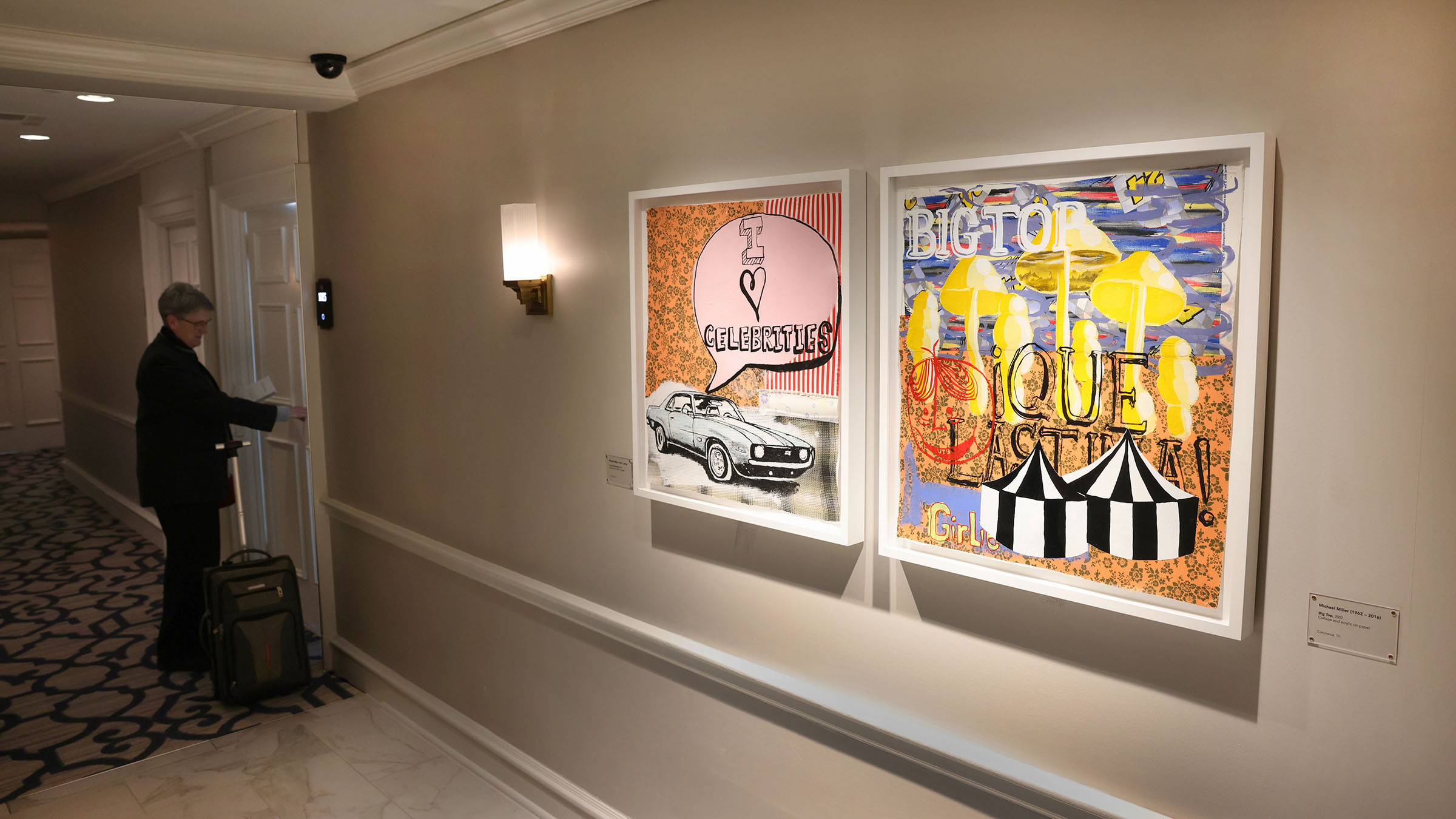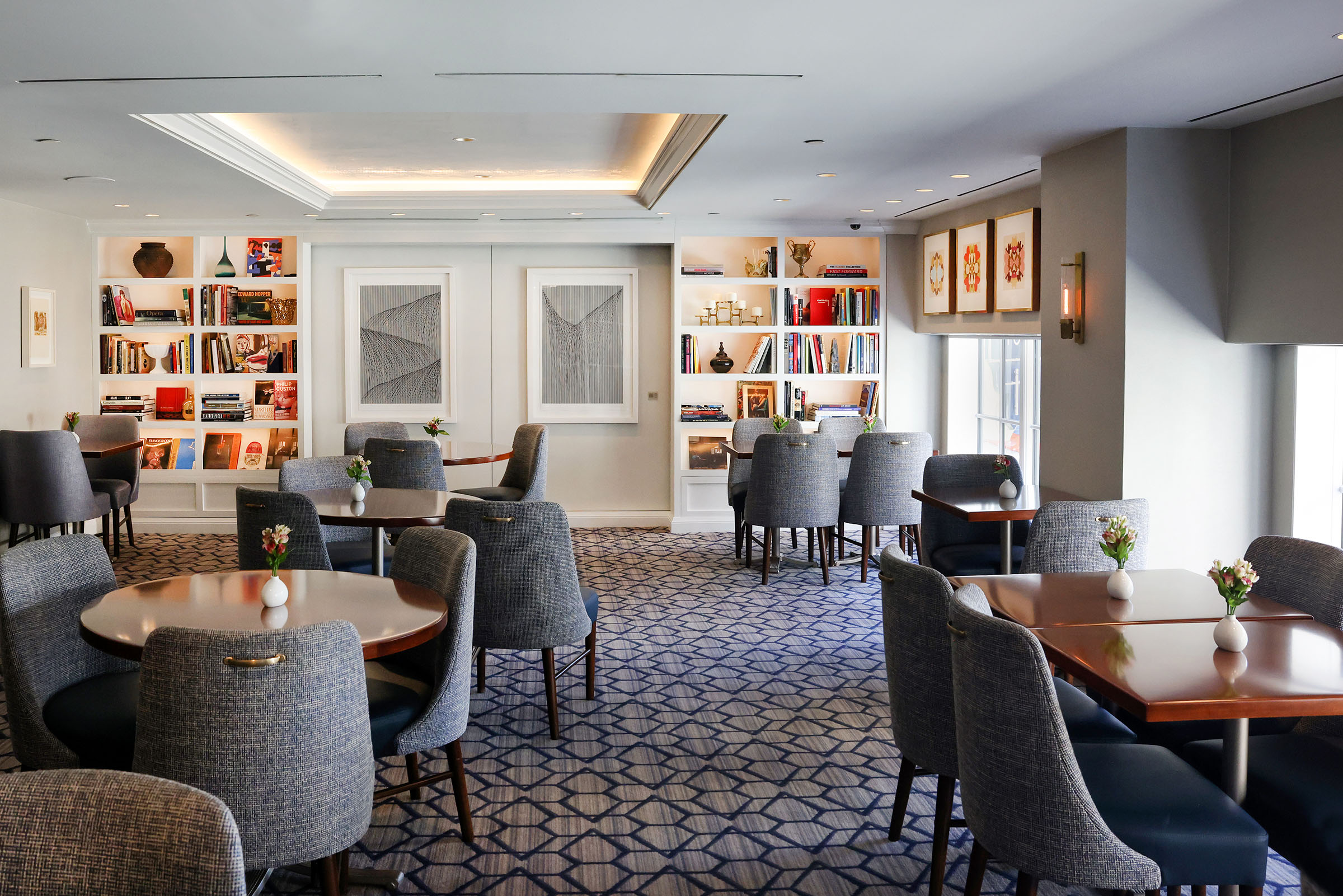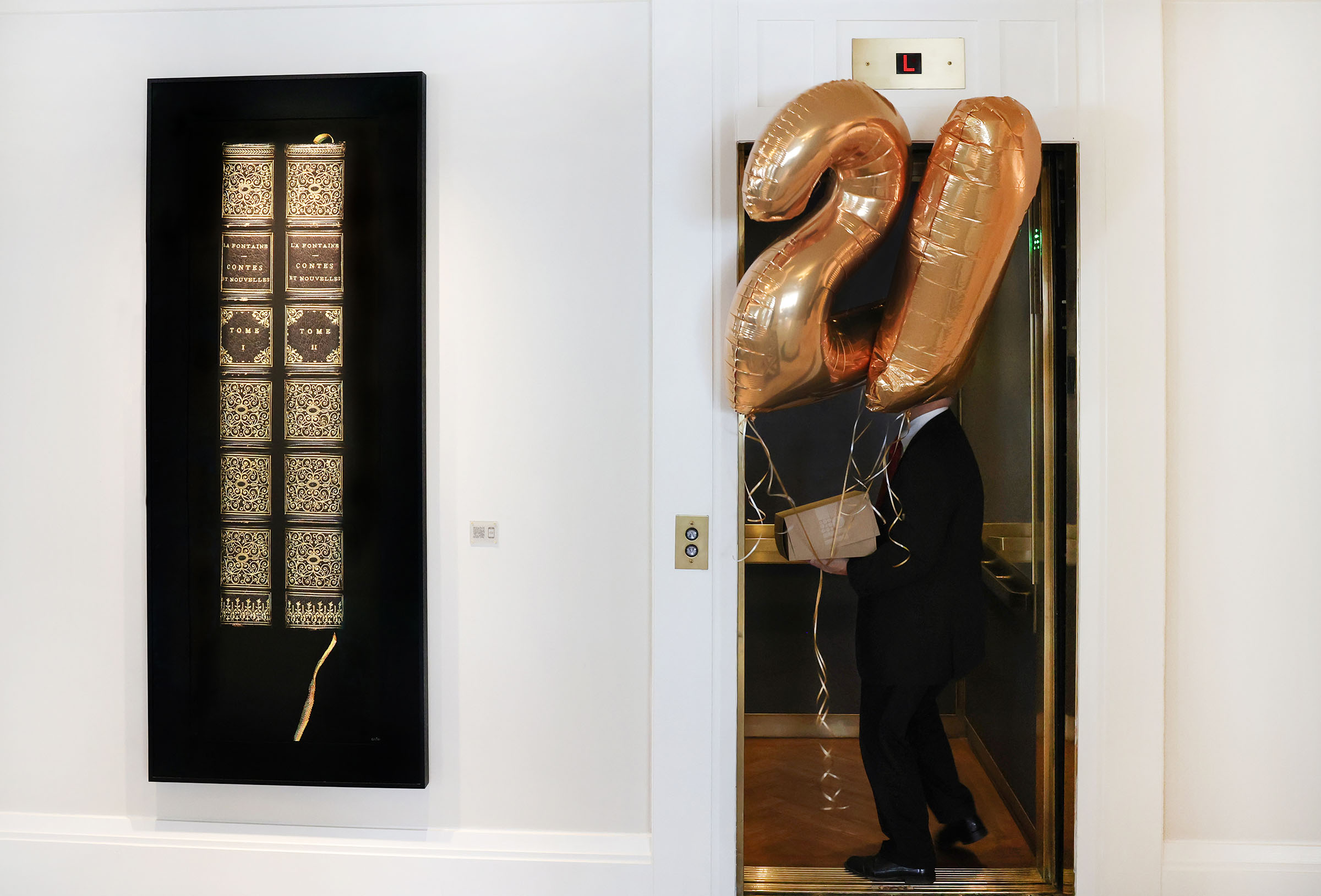 Unlike other art hotels, the Lancaster is unique in that the owner and self-described "caretaker of the collection" is an artist himself—one of his pieces, a painted neon geometric mirror, hangs in the restaurant. Shinn, who grew up in Magnolia, Arkansas, was exposed to the hospitality industry through his father, who was a hotel developer, but he knew he wanted to be an artist ever since he was 7 years old. He was encouraged to pursue his artistic passion but also to join the family in their hotel pursuits. Today Magnolia Lodging has eight hotels in Dallas, and Shinn's family is still very much involved.
"My two sisters, nephew, and I are the owners of the hotel," he said. "We bring a lot of experience to it as a family."
Shinn brought in his friend David Cadwallader of Cadwallader Design in Dallas, who has experience doing interior design with art collectors. It was important to Shinn that they instill a residential feel in tandem with the art on the walls. Barry Whistler, Shinn's gallerist in Dallas, also helped inform the collection as well as gallerists from Houston and San Antonio. But many of the pieces came from Shinn's own private collection.
"We really worked with things that my partner, Tim Hurst, and I already owned, that we'd acquired," Shinn said, adding that the couple have been together for 25 years and started collecting early in their relationship. "Being an artist, I always traded work with other artists," Shinn further explained. "I had some in our home in Dallas. I had some in New York. I had some scattered in some other hotels. [We] pulled it together from that, using the best of what we had of Texas art. And then during those 14 months [post-Hurricane Harvey], we added a few pieces and did a few commissions that were somewhat site specific for this hotel."
The aim was to make the collection diverse geographically from all over the state as well as to strike a balance between male and female artists. The collection is also diverse in terms of mediums—you'll find prints, photos, sculptures, silk screens, and even a rendering of a coyote made with a blow torch. And pieces are still being added to the collection.
Having a tour with Shinn is almost as good as having the artist there in person, although you can hear many of the artists talk about their work as a good number of pieces come with QR codes and a two- to three-minute audio presentation about the work.
Most of the collection is found in public spaces so that even if you aren't staying at the hotel, or eating at the restaurant Cultivated F&B, located on the ground floor, you can still visit the art. The only pieces not as easily accessible are the ones in each of the 93 rooms and suites.
Shinn's passion for the collection is contagious, and he can tell you the backstory behind each one as well as anecdotes about each artist—not to mention he has his own personal history with most of them.
When speaking with him, Shinn wouldn't admit his favorites, nor the value of the collection, but he did mention a few he wouldn't mind having back under his own roof such as the "Blue Rectangle with Two Small White Rectangles" by Otis Jones that's prominently displayed above the reception area, or Mark Flood's large lace painting, "Outcrop," which is just to the right of the reception area in the lobby. "And that's a big part of why I collect because I want to live with it," Shinn said.
After pouring so much effort into restoring the hotel after the storm, and much of his own art collection and artistic passions, Shinn said he hopes to keep the Lancaster in the family for the foreseeable future: "It's an irreplaceable property. That's the way we look at it, that we're just lucky to be a caretaker of this property, through this era. It's a long-term plan."
Hopefully so, the hotel is already preparing to celebrate its 100th anniversary in 2026.