While the bayfront community of Rockport-Fulton is actually two separate towns, it packs a coastal-combo punch unlike any other. And while many tourists flock to the beach during the summer months, a different sort of migration happens each winter, attracting trippers of all types. I decided to join them in going coastal in the cold, and I'll never be the same again.
For more information, contact the Rockport-Fulton Chamber of Commerce, 800/242-0071.

Chet Garner is the host of The Daytripper® travel show on PBS.
7:15 a.m. It felt strange heading toward the beach in a winter coat and hat, but I arrived at Fulton Harbor and shoved off for a morning cruise with Rockport Birding and Kayak Adventures. The boat, filled with birders from all over the world, crossed Aransas Bay in search of a bird so rare that only about 300 remain in the wild: the whooping crane. It's the largest bird in North America—adults stand more than five feet tall—and every winter, the world's only reproducing flock makes a 2,800-mile journey from Northern Alberta, Canada, to Texas to dine on blue crabs at the Aransas National Wildlife Refuge. We spotted the "whoopers," and on cue the binoculars and cameras came out to capture the moment.
11:45 a.m. I made my way to Alby's Seafood for lunch. This mom-and-pop market has been in business for more than 30 years, selling the freshest fish, oysters, and shrimp the ocean has to offer. There's also a small carry-out window where Alby's daughter Hope turns that fresh seafood into po-boy sandwiches. I grabbed a fried oyster po-boy and sat outside in the sun, feasting better than Poseidon himself.
12:45 p.m. I drove through town admiring the peculiar oak trees, which grow sideways as a result of the constant onshore breeze. I eventually ended up in Downtown Rockport, where I quickly found myself charmed by the colorful murals, friendly shop owners, and bait stands. Of course, I couldn't pass up the opportunity to snap a picture with the big blue crab.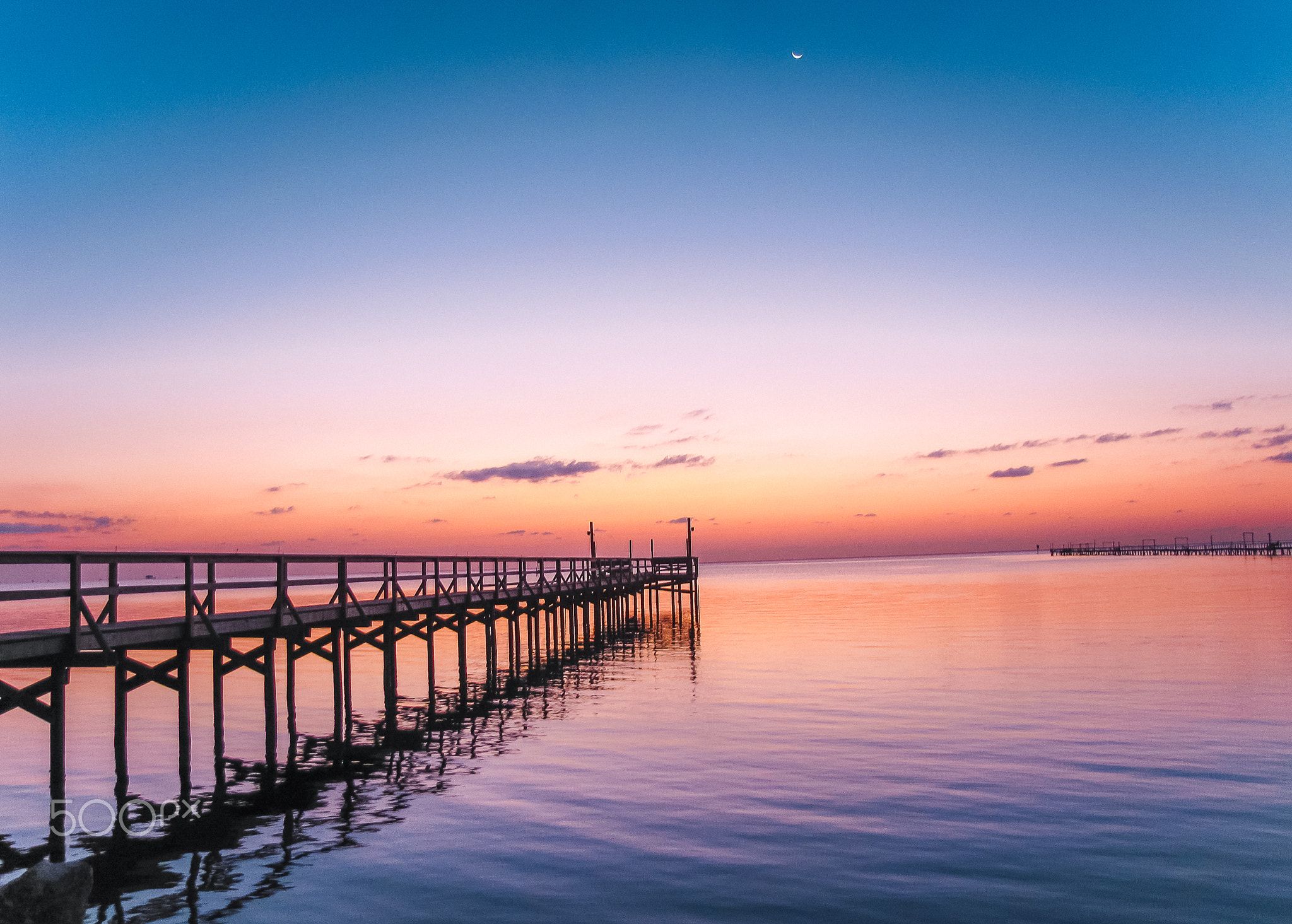 2:00 p.m. I headed to the Texas Maritime Museum, filled with exhibits covering all aspects of life and work on the high seas. I enjoyed the shrimping display and peeking into an offshore oil and gas lifeboat. But after seeing the tight quarters and daily menu of early sailing expeditions to Texas, I'm happy I get to explore modern Texas. There's way less scurvy and smoked cod.
3:00 p.m. At the Aquarium at Rockport Harbor, I was taken aback by the exotic-looking fish, only to find out that most are native to our Texas waters. Don't miss Marley the moray eel, who isn't from Texas but is so popular he gets his own birthday party every year. I picked up a dolphin skull, touched our state shell, the lightning whelk, and left with a new appreciation for the diversity of Texas waters.
5:30 p.m. I crossed the Copano Bay Bridge to Goose Island State Park to see one of the biggest trees in Texas, appropriately named "The Big Tree." My jaw dropped as I laid eyes on this beauty, estimated to be more than 1,000 years old with branches spanning an impressive 90 feet. The tree is currently fenced off so that it stays healthy for another 1,000 years (hopefully).
7:30 p.m. Winter is prime season for oysters, so I headed to Charlotte Plummer's, located in a building that has housed restaurants for more than 100 years. After polishing off a dozen or more briny and beautiful bivalves, I ordered the freshest fish of the day for my main course.
As I dove into my plate of grilled amberjack, I looked out at the harbor and reflected on my day. The charm of the coast is obvious in the summer, but once you experience the salty breeze mixed with winter's chill, you may find yourself joining the migration to the cold coast of Texas. So whether you follow my footsteps or forge your own path, I hope to see you on the road.
From the November 2015 issue