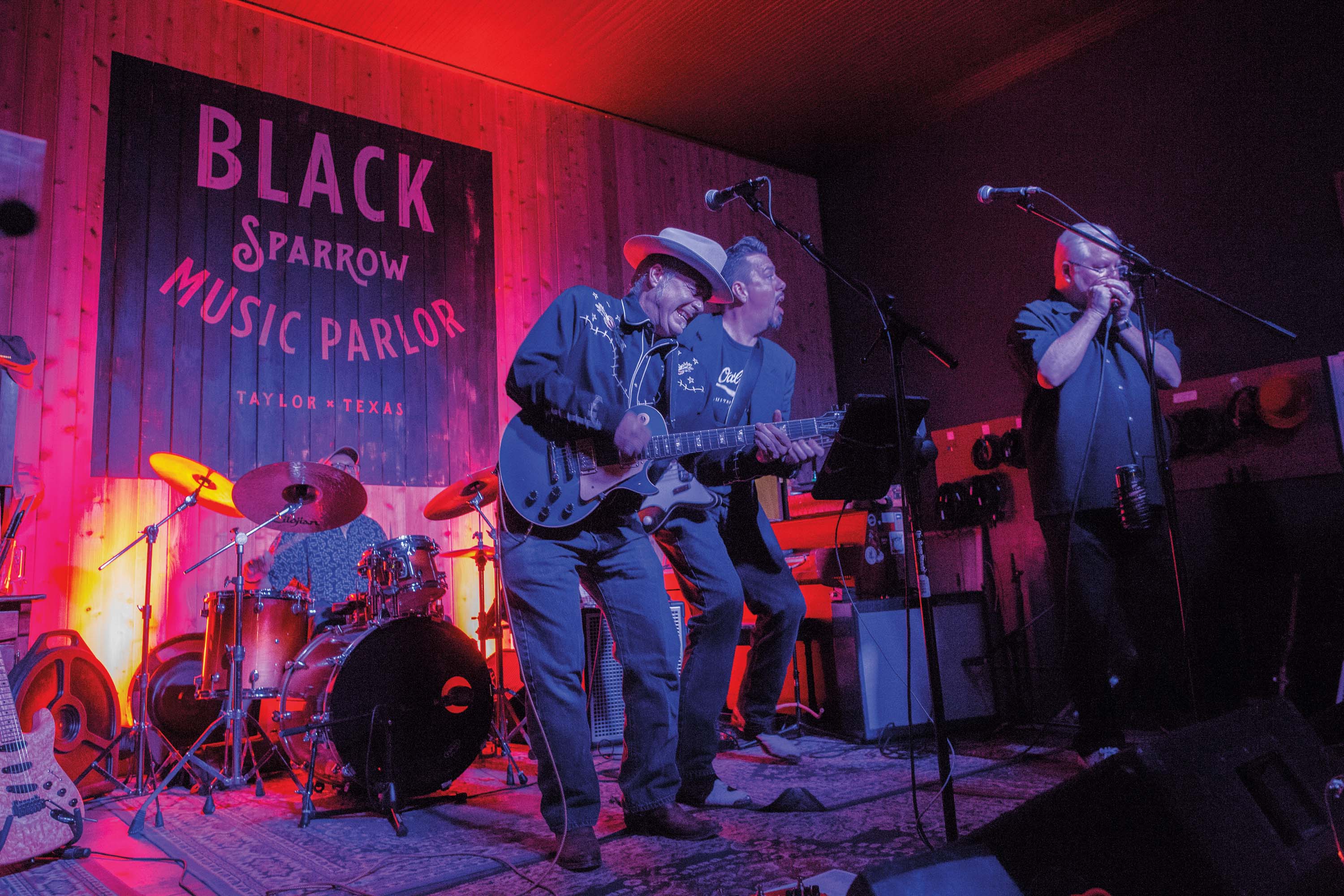 A visitor might take a look at the burgeoning street art, galleries, and music scene in Taylor and call the town "up-and-coming." But that would be ignoring a fascinating history that has long made Taylor hard to overlook.
Animator Tex Avery, who was born in 1908 in Taylor, worked for Warner Bros. and Metro-Goldwyn-Mayer and helped to create one of the most famous cartoon characters on the planet, Bugs Bunny. Bill Pickett, a performer in Wild West shows and the first African American inducted into the National Cowboy Hall of Fame, also called Taylor home. Dan Moody, Texas' youngest governor at 33 years old, was born in Taylor in 1893. 
More recently, a new crop of dreamers and renegades has moved in. Inspired by the town's historic red brick buildings and comforted by the community's warmth, this new contingent has transformed Taylor from a railroad town with boarded-up buildings to a destination with plenty of diversions to fill a weekend.
Friday
4 p.m.
Historic Home
After snapping a photo at the "Welcome to Taylor" mural, featuring Avery and Pickett and painted by local artist Norma Jeanne Maloney, check in at Pecan Manor Bed & Breakfast. Retired architecture professor Janetta McCoy (who hasn't lost her pedagogical disposition) owns the home, which was built in the late 1890s. It was moved across the street in 1922 to make way for Taylor High School. McCoy is happy to share her rich knowledge of the house and neighborhood, especially over breakfast, where she has likely prepared a veggie frittata with roasted potatoes.
7 p.m.
Bring on the Brews
The former Taylor High is now a mixed-use entertainment and residential development. Plowman's Kitchen offers classic dishes like meatloaf and chicken-fried steak for dinner. At the Loose Screw Craft Beer House and Garden, owners Don and Tammy Struble offer samples to help customers choose with confidence. The 46 rotating taps line a wall in a room where typing and shorthand classes were once held. Outside, enjoy live music on the weekends and fare from food trucks under pecan trees.
Saturday
10 a.m.
Stretch It Out
James Boone Humphreys developed a following among Taylor residents with her free Yoga in the Park series, held at the Heritage Square amphitheater. Demand for her classes grew, and in the fall, Humphreys opened her own studio, The Wellness League, on Main Street. The Saturday morning class ($12) is beginner-friendly with added challenges for more experienced yogis. Classes can get crowded, so claim a space early.
11 a.m.
Renaissance in Bloom
Ask anyone in town, and they'll credit Judy Blundell, an artist and designer, for kickstarting Taylor's downtown renaissance. Blundell moved to Taylor from Sydney, Australia, to look after an elderly uncle. She saw potential all around, and in 2013, Cwmry Boyd II LLC (a company where she is a minority owner) bought the 33,000-square-foot McCrory Timmerman building, a former department store. "It was derelict," Blundell explains. "There was no modern electrical or plumbing. It was inexpensive to buy the building—renovation though, was not." 
Chipping away at the layers, Blundell discovered original pine floors, exposed brick walls, and a 1948 freight elevator. Blundell combined this building with the adjacent Titsworth Building (a former furniture store) to create a mixed-use development.
 Just around the corner is Maloney's workshop, Red Rider Studios. If Blundell is responsible for the big-picture revival of downtown Taylor, Maloney gets credit for its aesthetic details. Her ubiquitous work adorns many storefronts and windows, and her murals—one proclaiming the town "as friendly as a Texan's smile"—bring a mix of bygone quality and modern flair to exterior walls throughout town. She welcomes visitors into her shop for a behind-the-scenes look at her craft.
1:30 p.m.
Picnic in the Park
Pick up provisions at Farm 2 Market Deli in the McCrory Timmerman-Titsworth complex for an epic al fresco meal. Once you've chosen from a selection of salads, meats, cheeses, sandwiches, and artisanal breads, roll out your blanket at Heritage Square. There, you'll also enjoy public art, a splash pad, and shaded seating. Catch skaters doing some serious shredding at recently opened Pierce Park, where you might just see a peek of future X Games participants perfecting their form.
3:00 p.m.
Mingling with Moody
Taylor native Moody became Texas' youngest governor in 1927 after winning the election at 33 years old. As attorney general he investigated Governor James Ferguson, who embezzled state money. As district attorney he prosecuted four members of the Ku Klux Klan, sending them to prison in 1923, setting a precedent as members of the group had not been imprisoned in the U.S. before. In the Moody Museum, his boyhood home (where his sister Mary lived until 1975), you'll see the books that fed this trailblazer's youth and the piano that filled his first home with music. A room upstairs celebrates other notable Taylor residents.
7:00 p.m.
Rock On
Though Vencil Mares, the founder of Taylor Café, passed away in November, his legacy continues. Mares opened the restaurant in 1948 after serving in World War II as a medic in Normandy. He apprenticed in Elgin, where he learned about the craft of barbecue. His deep knowledge has passed from one pitmaster to another, and still shows in the delectable pork and turkey sausage wraps. While Mares' absence is felt, the jovial atmosphere he created lives on. 
Wash down your barbecue with a pint from the Texas Beer Company taproom. The brewery's Pecos Amber Lager won the prestigious gold medal at the Great American Beer Festival in 2018. But in the spirit of craft beer collegiality, the bar serves draughts from other Texas brands, too.
At Black Sparrow Music Parlor across the street, live music awaits. Shannon Bagent, who managed shows for the Austin City Limits Music Festival and SXSW, opened the venue in 2016. Named after Black Sparrow Press, a California publishing house that took a chance on writer Charles Bukowski, the place has an artist-centered spirit. The sound in this former general store is pristine. Take in a performance with a signature sake- or champagne-based cocktail.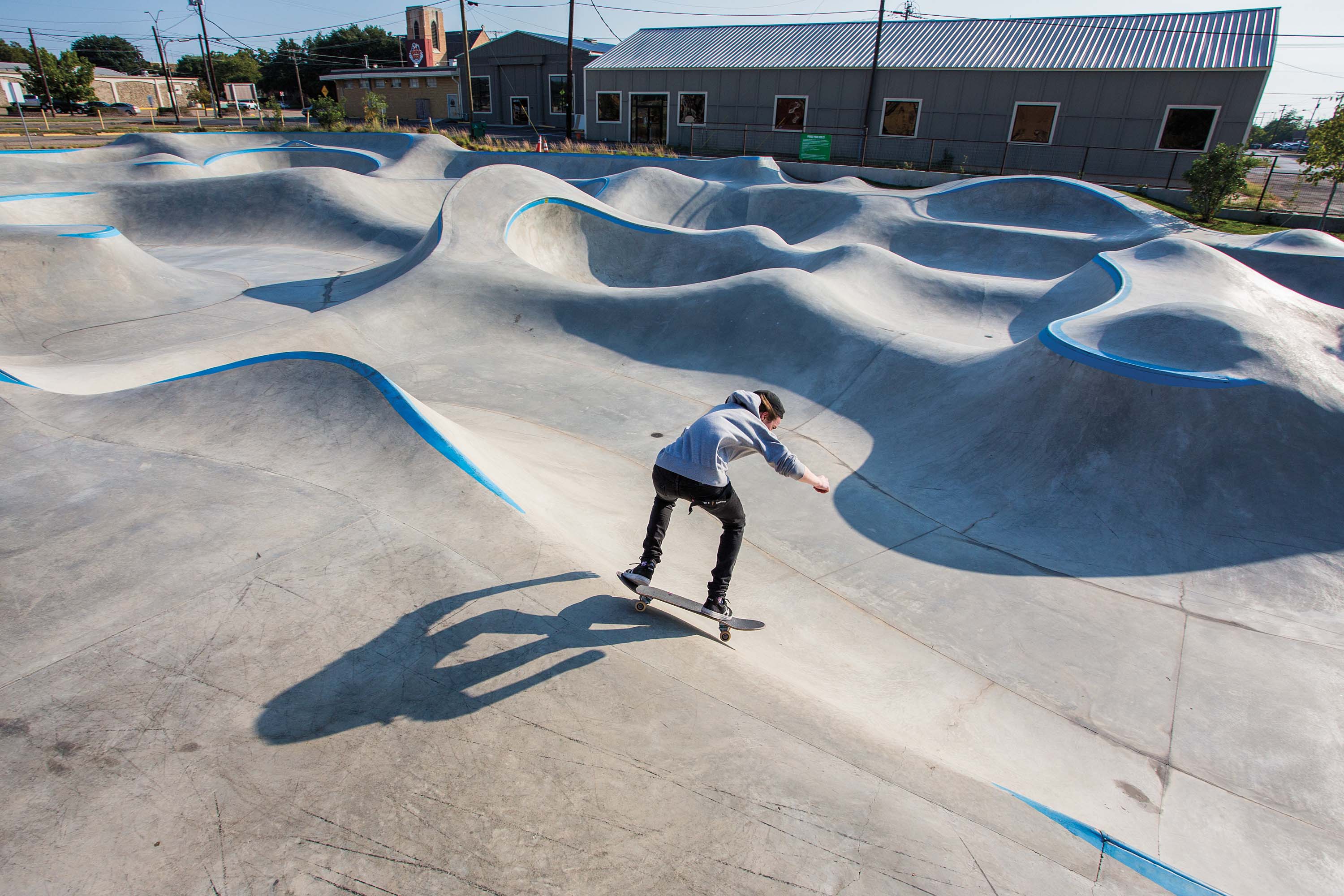 Sunday
9 a.m.
Read All About It
Before heading home, explore Pecan Manor's second-floor library. You'll find architecture tomes mixed with cowboy poetry and books by Texas authors. Take your coffee in the library, then head to the dining room for breakfast, where McCoy will make sure you fill up on pan-fried bacon before hitting the road.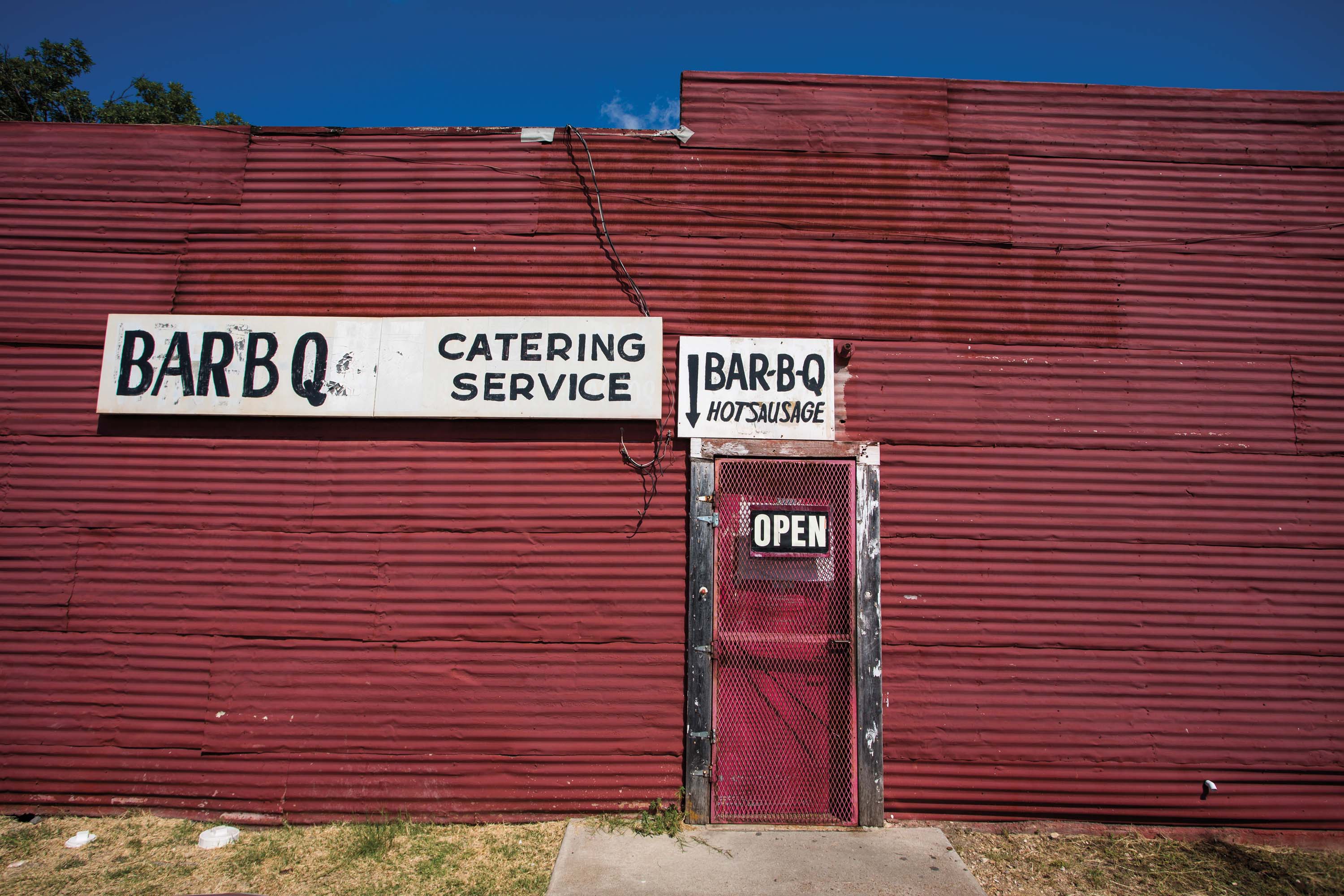 Park It
Four Winds RV Park, located 2 miles from downtown Taylor, offers RV sites for daily, weekly, and monthly rates. 408 Carlos G. Parker Blvd. SE, Taylor. 512-484-5593.
From the January 2020 issue