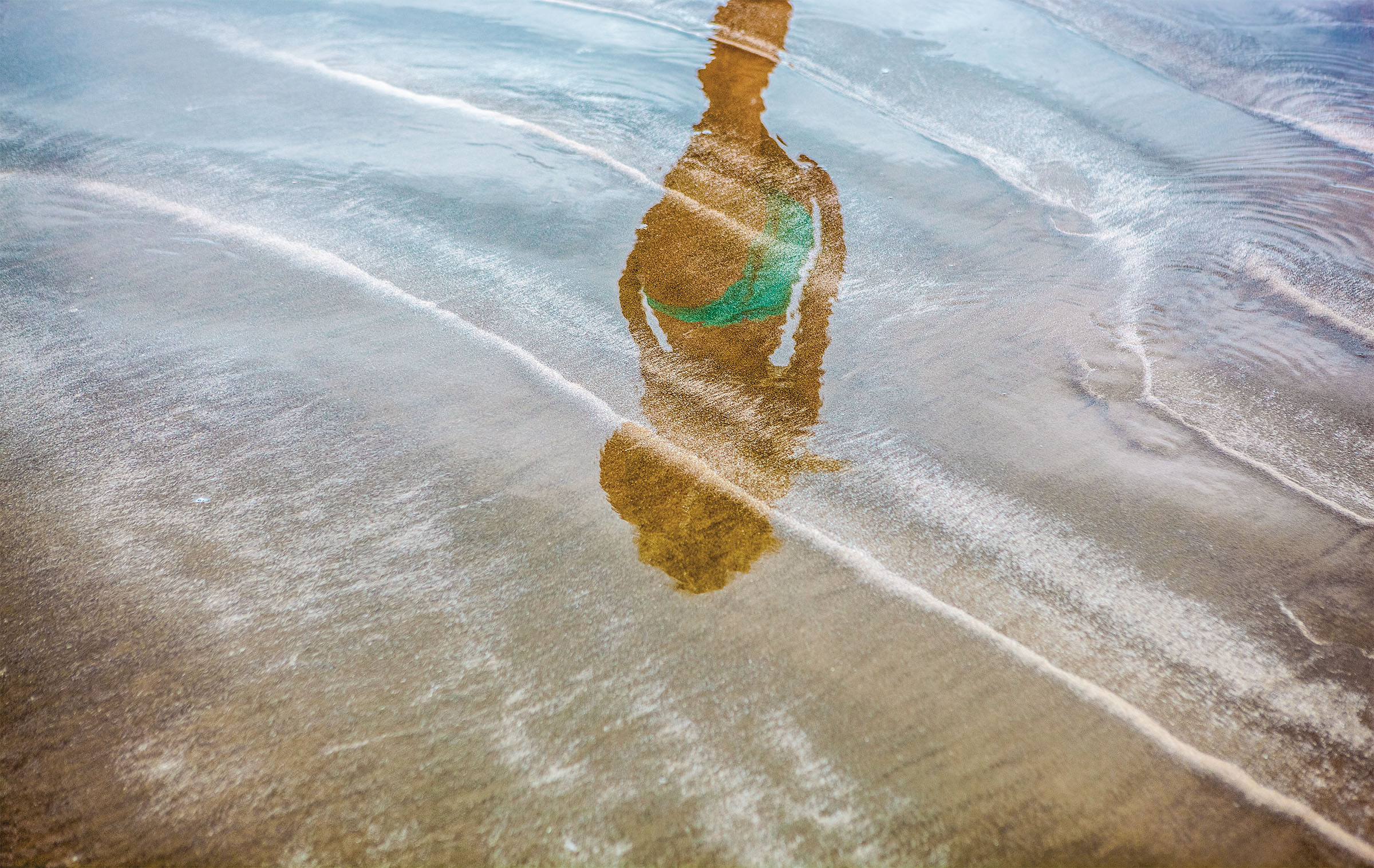 The pandemic hit the tourism industry hard, but the future looks bright, from west texas to the coast
Travel,
Interrupted
Few areas of the economy were hit as hard by the COVID-19 pandemic as the tourism industry. In Texas, consumer travel spending dropped by nearly a third from 2019 to 2020, resulting in an estimated $53.5 billion loss in economic activity, according to the Office of the Governor, Economic Development and Tourism. But Texans aren't the kind of people to stay put forever, and the past year has seen a major comeback for leisure travel. Hotels, restaurants, and tourist sites have spent millions to retrofit and reimagine their operations with safety and cleanliness in mind, winning guests back in droves. Air travel and hotel occupancy rates are almost back to pre-pandemic levels; of the half-million hospitality workers who lost their jobs in spring 2020, around 400,000 have been hired back to meet the growing demand.
Some travel sectors are hotter than ever. More Texans are taking road trips now than in 2019, and beach towns reported record numbers of visitors last summer. With the delta variant causing a rise in COVID cases in Texas in late summer, tourists are particularly attracted to outdoor destinations they can reach by car. We decided to follow their lead by taking our own road trip across the state, from Marfa to San Antonio to Port Aransas, to gauge how the travel industry has adapted to pandemic-era tourism.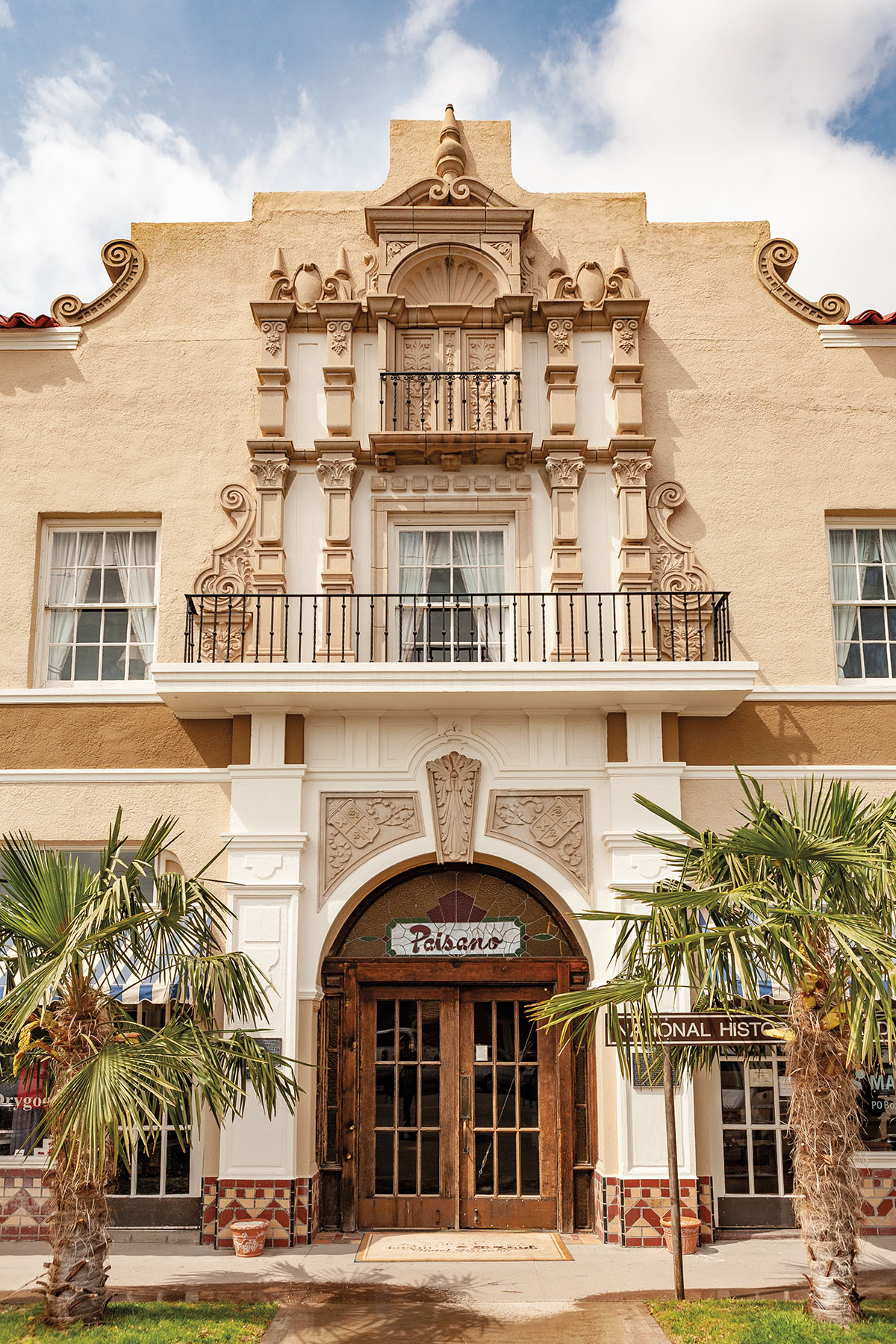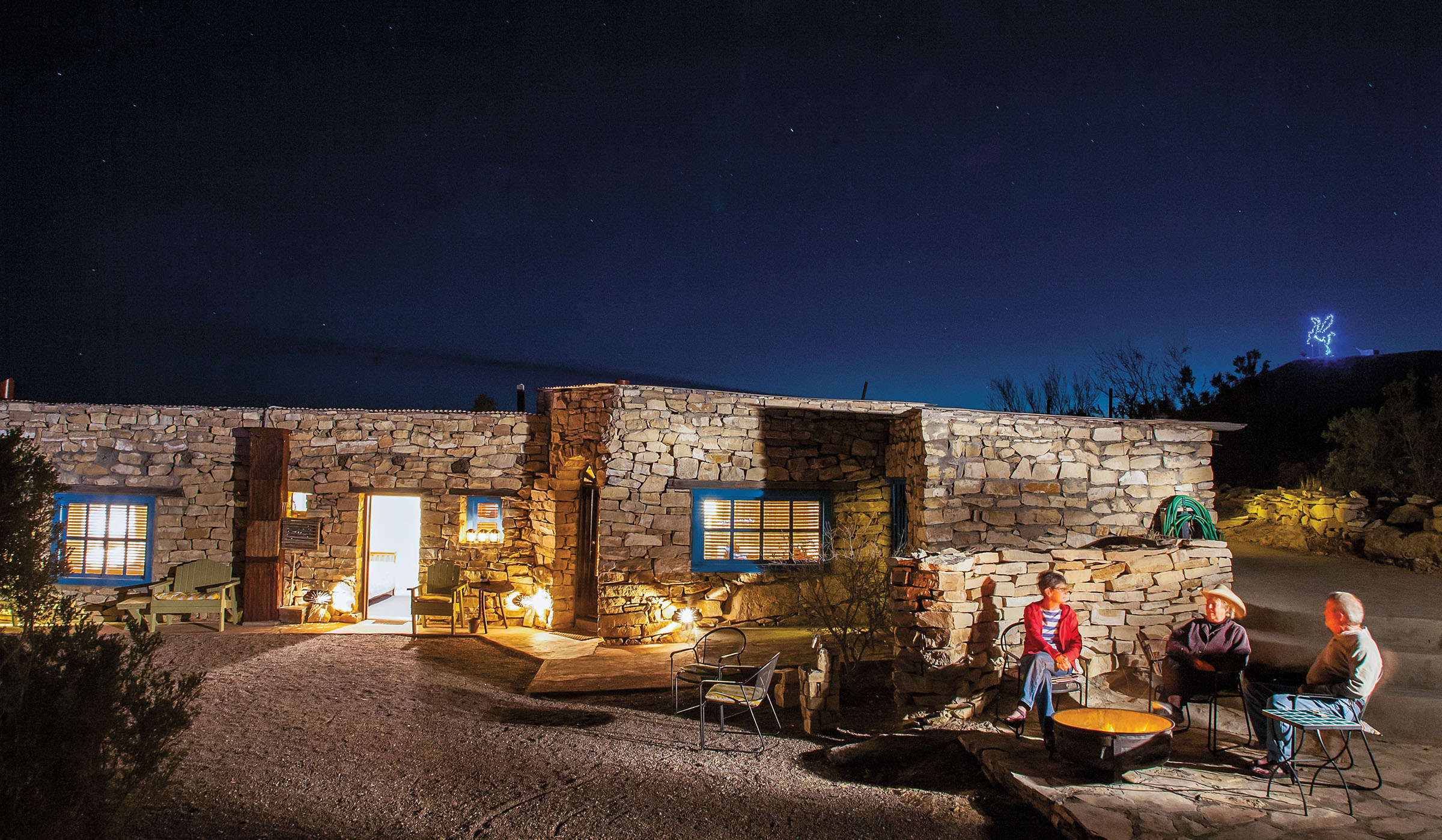 MARFA – TERLINGUA
The night before Thanksgiving in 2020, two Marfa artists installed an electric sign that read "Everyone Here Hates You" in the window of an abandoned building on the edge of town. COVID-19 was surging in Marfa at the time, and the artists, Chris Ramming and Rob Brill, wanted to send a message to the thousands of tourists seeking a socially distanced West Texas vacation. "I love so many people in this community, and they're at actual risk of dying so that somebody can get an enchilada from a fancy restaurant," Brill complained to the online arts magazine Hyperallergic. Boutiques and art galleries followed suit and hung signs reading "Small Town, No Hospital" on their doors to encourage mask-wearing.
That was then. Marfa, like most of the rest of Texas, has reopened for business—and business, by all accounts, seems good. "That sign was just the opinion of two men," said Jennifer Esperanza, owner of Esperanza Vintage & Art on Marfa's main drag. "It was a lot of the small business owners and restaurateurs who kept Marfa going." While we spoke, Esperanza's husband, artist Richard Kurtz, manned the register. The shop sells Kurtz's paintings, as well as signature painted jackets, books, luggage, and other found objects. During my visit in July, Marfa Coffee Company's co-owner, Lesley Brandt, a generously tattooed woman in jeans and Crocs, stopped by to catch up with Esperanza and Kurtz. With fewer than 2,000 people, Marfa is the kind of place where everyone seems to know each other.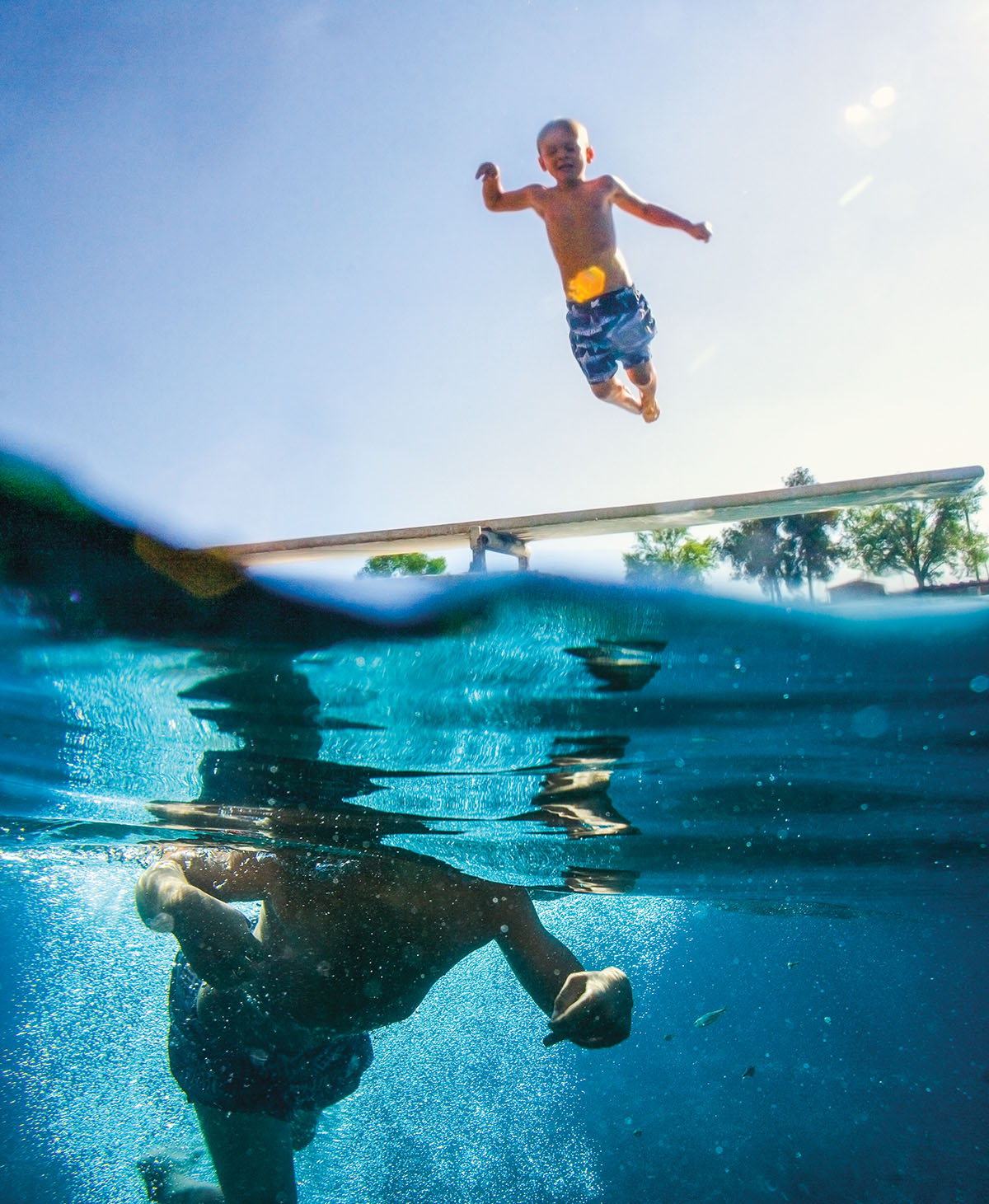 That's why it was so painful for Vicki Lynn Barge, general manager of the historic Hotel Paisano, to furlough her entire staff for six weeks at the beginning of the pandemic. Fortunately, Barge was able to bring nearly everyone back. The Paisano was built in 1930 and famously hosted Elizabeth Taylor, Rock Hudson, and James Dean during the filming of the 1956 classic Giant, which remains the definitive portrait of life and death on a West Texas ranch. Through the 2020 holidays, the hotel had some of its highest numbers ever, Barge told me in the soaring Spanish Revival lobby, her golden beagle, Ruger, sitting at her feet. "A lot of people are amazed at the building," she said. "When you walk into a place like this, it's just so different from the standard hotels you find in many places."
The lure of Marfa—an internationally renowned art colony with a small-town feel, first made famous by sculptor Donald Judd—continues to attract tourists and businesspeople. Among the newest arrivals are Mark and Carolyn Blackburn, who opened their art gallery, Texas Rose-Art Blackburn, over the summer. When I visited, the Blackburns were still moving into their new space in a 100-year-old building down the street from the chic Hotel Saint George. "We always wanted to go to Marfa, so during the pandemic we decided to drive here and check it out," Mark told me. The couple once lived in Hawaii, and now their living quarters are above Texas Rose-Art Blackburn. "We feel like we're moving from one island to another," he explained. "We love the scene here, and the locals are just so friendly."
After a late lunch at my Airbnb, I bought a $30 day pass for the Hotel Saint George pool. Over a frozen guava margarita garnished with Tajín, I spoke to the bartender, Arturo Trillo, who drives an hour to work from his hometown of Ojinaga, Mexico. When I said my next destination was the former ghost town of Terlingua, Trillo suggested I take the scenic route: US 67 to Presidio, then Farm-to-Market 170 along the north bank of the Rio Grande through Big Bend State Park. It was excellent advice; the route is one of the most beautiful in Texas, winding through towering mountains and deep canyons, the river occasionally visible out of the passenger side window.
In Terlingua I stayed at Willow House, which Travel + Leisure named one of the world's best new hotels in 2020. Designed by first-time hotelier Lauren Werner, the complex consists of 10 concrete casitas shaped like boxes that sit on 287 acres of raw desert, providing stunningly unspoiled views of the Chisos Mountains. Guests can play board games at the well-appointed main house, cook a steak on one of the barbecue grills, or simply sip cocktails by the large fire pit. I ended up spending most of my time sitting on the front porch of my private casita, which resembled a minimalist Donald Judd sculpture, gazing out at the starkly beautiful desert landscape.
The next morning, after breakfast burritos on the sunlit patio of La Posada Milagro in Terlingua, I drove three hours north to Balmorhea State Park, which had just reopened after being closed for maintenance for several years. The pandemic had extended the shutdown, but the park's beloved 1.3-acre spring-fed pool was finally welcoming back visitors. Several dozen families were spread out on picnic tables or blankets around the park's spacious grounds. They slathered on sunscreen before plunging into the pool's chilly water—the perfect antidote for a 90-degree summer day. As I queued up with a group of excitable children at the diving board, waiting my turn to dive into the perfectly clear water, all memory of the pandemic seemed to fade away.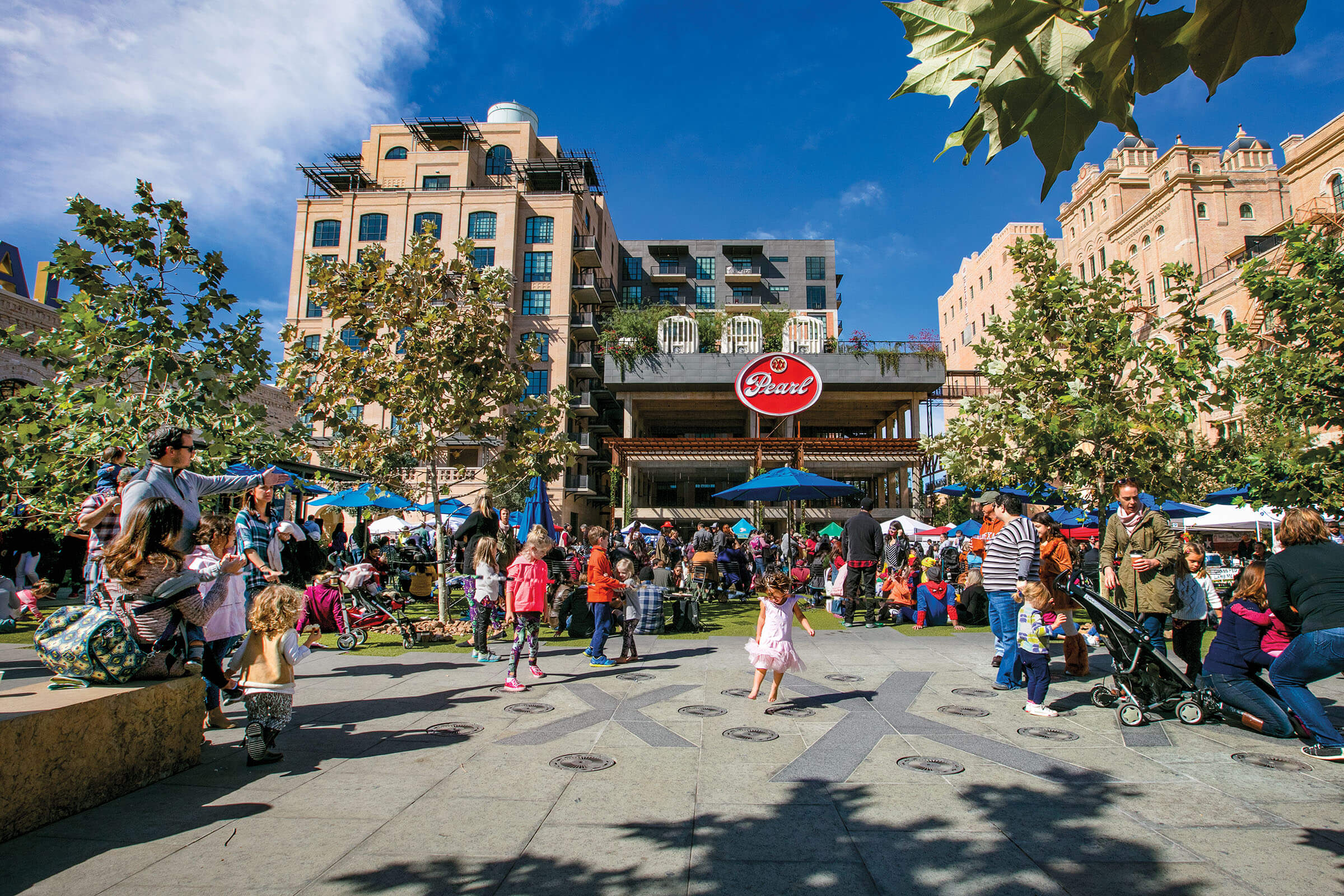 SAN ANTONIO
My next stop was San Antonio, whose $15 billion tourist sector was arguably hit harder than any other city in Texas by the pandemic in terms of financial impact, according to online news outlet San Antonio Report. Although leisure tourism has largely returned to normal, conventions and conferences—for which San Antonio is a top national destination—are another story. Around 300 conventions were canceled in the past year and a half, costing the city an estimated half-billion dollars in potential revenue, according to Dave Krupinski, chief operating officer of Visit San Antonio, a nonprofit tourism bureau. Conventions are starting to return, but Krupinski guessed the city wouldn't get back to pre-COVID levels until 2024. Business travel has also slowed.
"I think a lot of corporations are nervous about COVID," Krupinski told me in a wood-paneled conference room at the lavish Hyatt Regency on the Riverwalk. But there was also plenty of good news. After shutting down for much of the second quarter of 2020, SeaWorld and Six Flags Fiesta Texas have come back strong. Flush with pandemic-induced savings, tourists are spending freely in theme park restaurants and gift shops. "Per capita spending is just off the charts," Krupinski said. "When people go out, they really want to enjoy themselves." And it's not just theme parks. I spent a Thursday afternoon strolling a Riverwalk packed with smiling tourists, many of them in town for an Air Force family and friends' day. At Boudro's Texas Bistro, I watched a waiter make tableside guacamole for a couple who said they were visiting from Kansas.
The ubiquitous "Help Wanted" signs in Riverwalk establishments were among the few indicators of the ongoing pandemic. "It has been extremely trying at our hotels, attractions, and restaurants to get our workforce back," Krupinski said. "We're seeing things starting to improve. The restaurants are becoming a little bit more competitive with salaries and signing bonuses, and we're going to job fairs trying to get people into the industry."
Meanwhile, many San Antonians have found creative ways to make the best out of the pandemic. After lunch, I got a massage from Donny Carrasco at Casa Dōson, a wellness spa a block from the Riverwalk. Carrasco was furloughed from his hotel job at the beginning of the pandemic. Rather than wait around to be rehired, he opted to complete his license in massage therapy and start his own business. "As soon as I opened my doors, the customers were there," Carrasco told me while kneading my shoulders. Since he and his wife live across the street from the studio, Carrasco said he can work as much or as little as he likes. Carrasco's skill and enthusiasm are reflected in his online reviews, which are almost uniformly rhapsodic.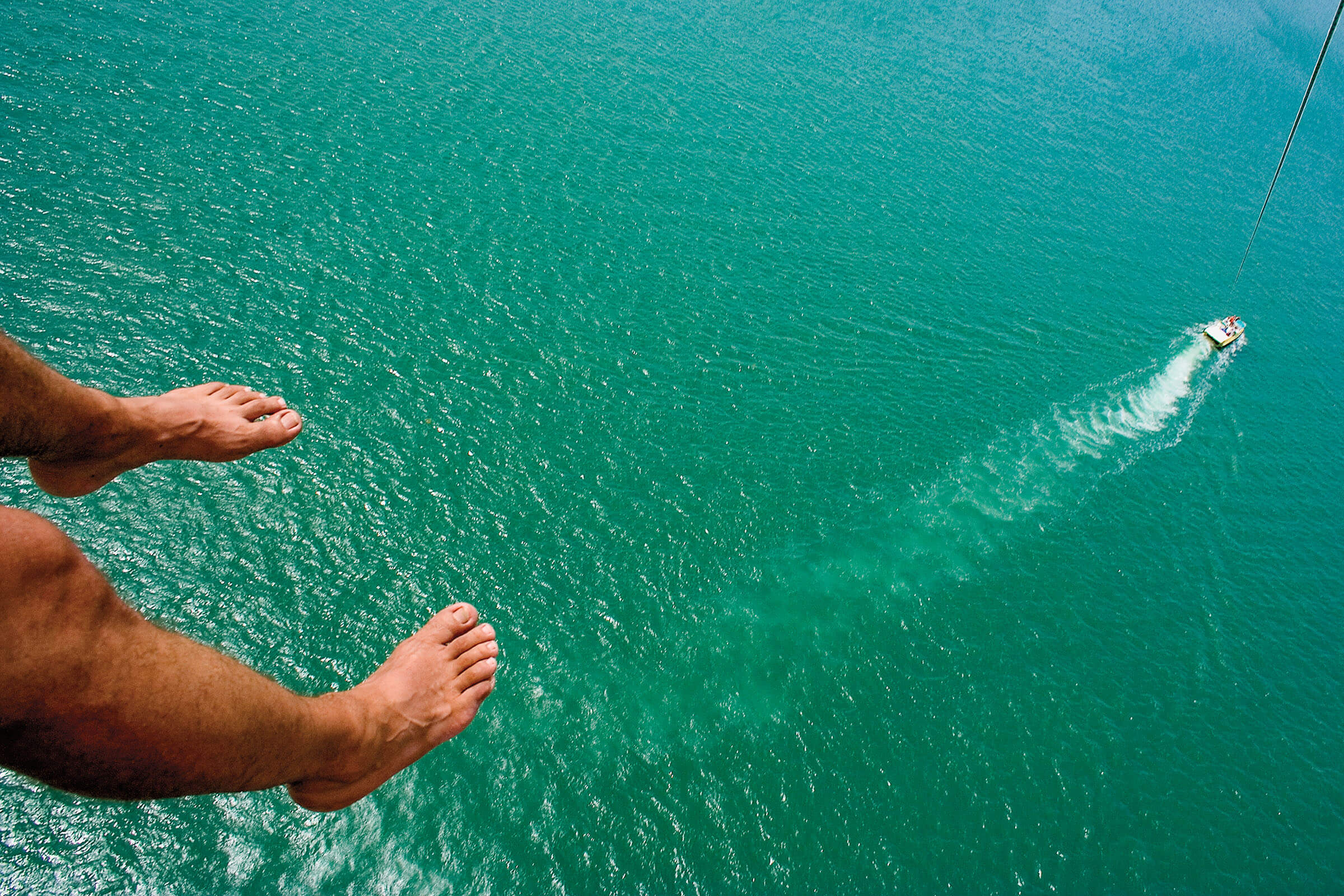 PORT ARANSAS –  ROCKPORT
The tourism industry in some parts of Texas actually benefited from the pandemic. One of those places, Port Aransas, which was still recovering from a near-direct hit from Hurricane Harvey in 2017, rounded out my itinerary. During the summer of 2020, as Texans found their vacation options limited, many hit the beach for socially distanced outdoor recreation. When I visited in August, cars were triple- and quadruple-parked along the Mustang Island beaches. On the pink-granite Port Aransas Jetty, I met friends Chase Hillman and Rupert Salinas, who were minding several fishing poles wedged into the rocks. They had already caught a bunch of undersize speckled trout they had to throw back into the water. "My family tries to come here every year on vacation," Hillman said. "It's some of the best fishing in the state, and the town is really friendly. Everyone knows everybody else."
At Connoisseur Gifts and Novelty on Avenue G, store clerk Caitlyn McKee said she moved here from Corpus Christi during the pandemic. "The speed of life is much slower here, which suits me better," she said. According to McKee, the store is packed almost every day. "We generally stay busy from open to close." Many folks wander in after eating a po'boy at Irie's Island Food, the popular restaurant next door. "Having a beautiful cat in the window doesn't hurt either," McKee said, gesturing to a tawny feline sunning itself.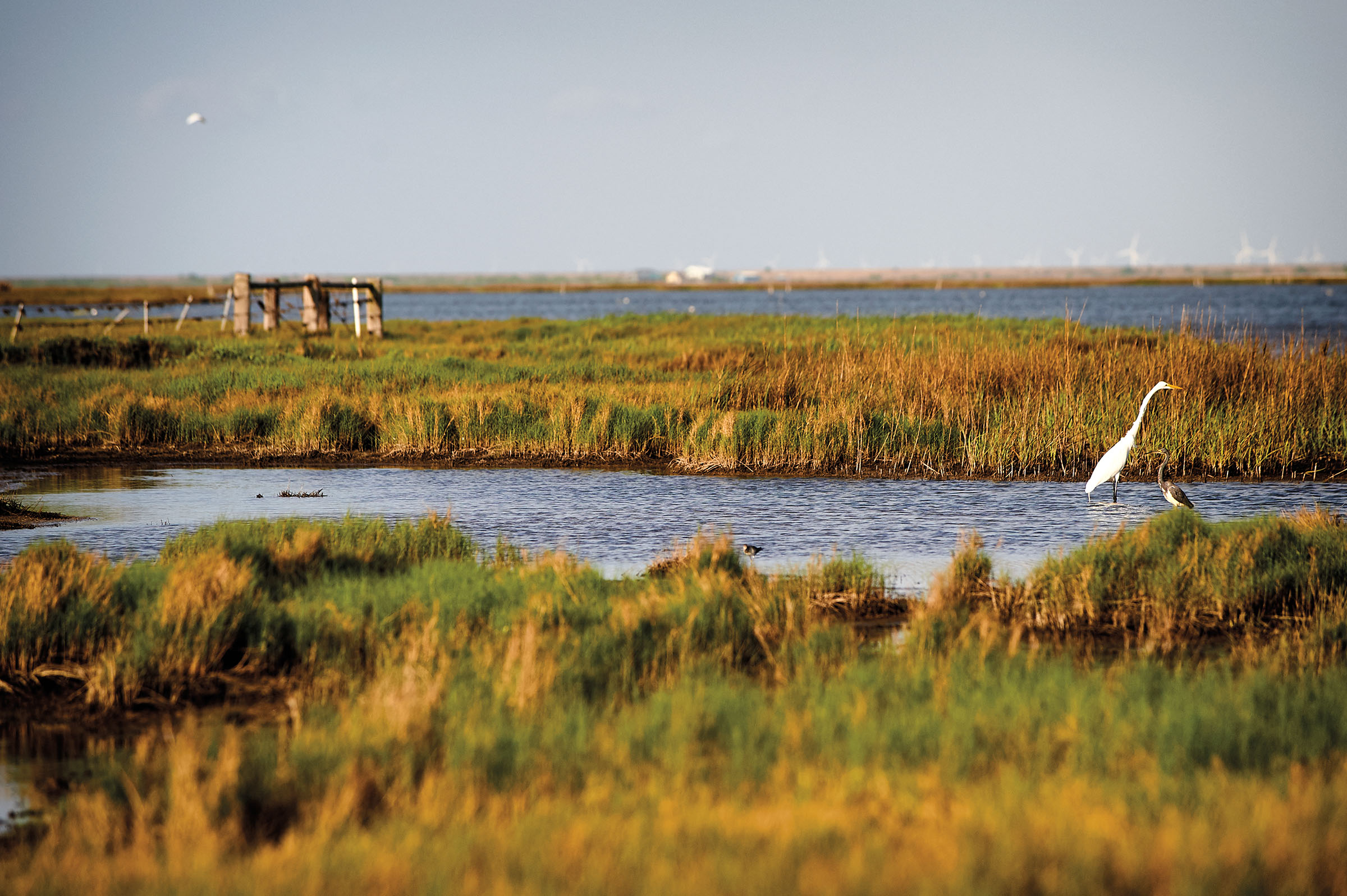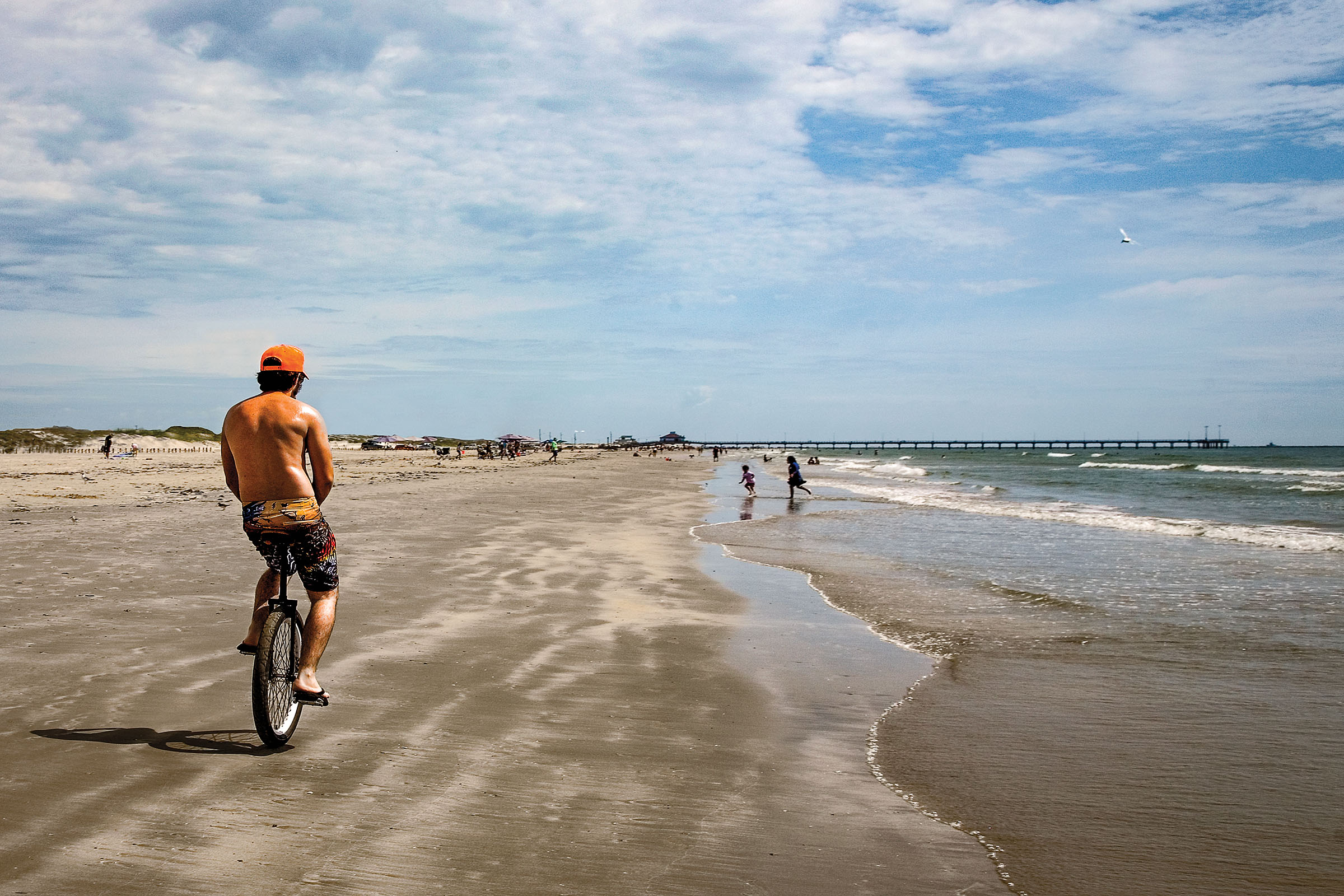 Next, I drove 50 minutes north to Rockport, a sleepy coastal town that has gained a reputation for its fishing, upscale restaurants, and art galleries. I met nature and wildlife photographer Elisa Baker at her self-titled gallery on South Austin Street, Rockport's main commercial drag. There she sells art and household items printed with her brightly colored photographs of local birds and animals. Business has been so good that Baker was recently able to move out of her previous gallery, a smaller space on a side street. "I like the fact that people can walk up and down the street and see all the stuff that's going on," Baker told me. "We get a lot of traffic from big cities—Houston, San Antonio, Dallas. They like that I'm selling something unique, something they might not see where they live."
Brett Stawar, president and CEO of the Port Aransas Tourism Bureau and Chamber of Commerce, told me the local real estate market is humming, with many out-of-towners buying second homes to convert into vacation rentals. With several major condo developments still rebuilding from Harvey, the supply of hotel rooms is artificially depressed, leading to above-average prices. The island's popularity has also led to above-average waits to board the ferry that connects Mustang Island to the mainland. "Harvey gave us a chance to rebuild on a much grander scale," Stawar said. "So many people have been coming here on fishing trips and daily vacations through the years. Now the next generation is here, and we're excited to see the island develop. It's a different world."
From the November 2021 issue