The Return of Live Music
Rediscover the joy of communal grooving as venues reopen and festivals resume across the state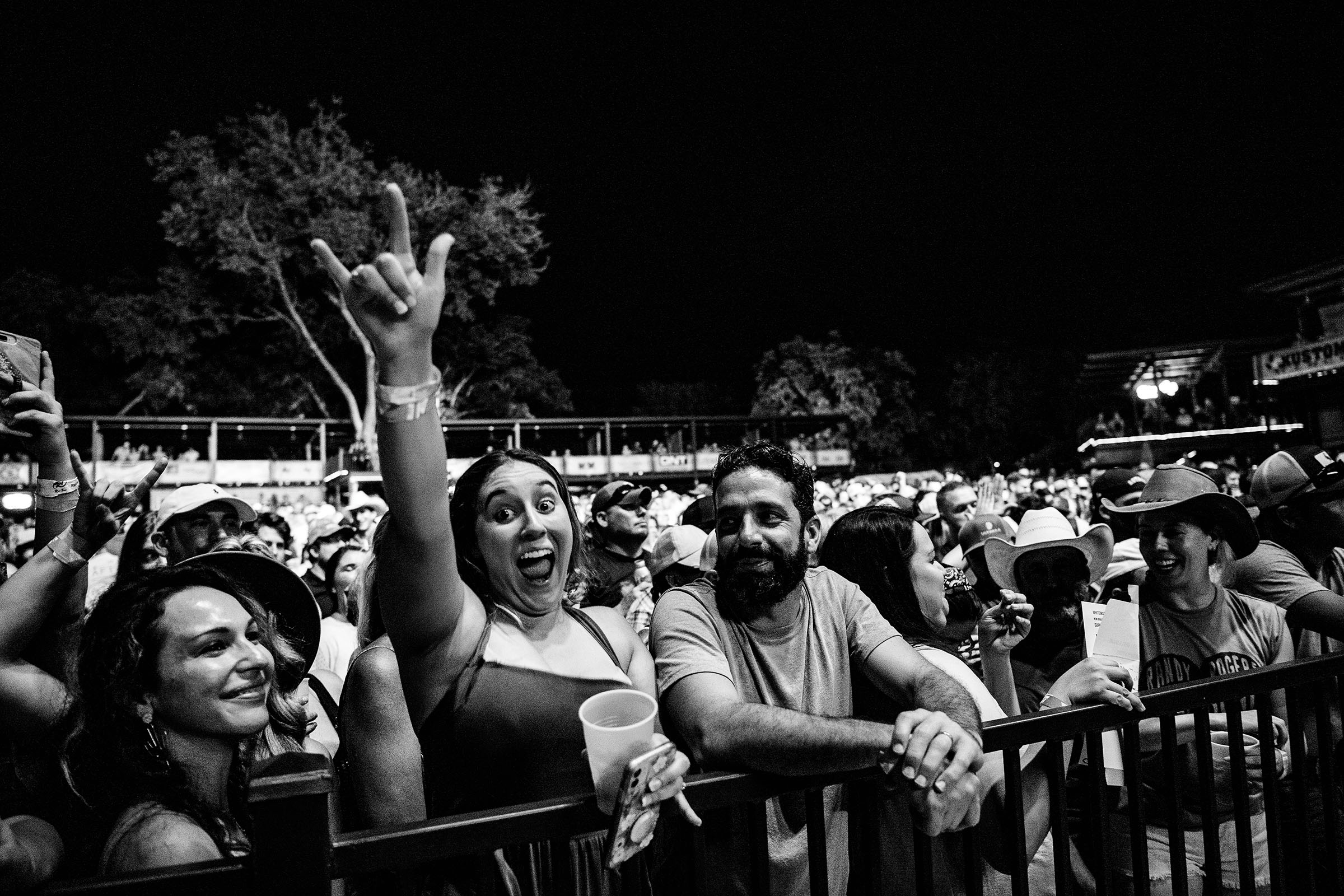 The lineup for October's
Austin City Limits Music Festival, headlined by George Strait, Billie Eilish, Duran Duran, and Megan Thee Stallion, is impressive—but ACL would've sold out both weekends in record time no matter who was booked.
That's how starved for live music we were in May, when all three-day wristbands to the 75,000-capacity event sold out in just under three hours. ACL Fest has been held at Zilker Park every autumn since 2002, except one. The resounding silence of 2020 made this year's festival the place to be more than ever before.
The return of live music to Texas stages has been as gradual and deliberate as a first encounter with Zilker Park's frigid Barton Springs Pool. Mask-required socially distanced shows, sometimes with audiences in cars, were the toe in the water. And while everyone's eager for the big, here-goes-nothing plunge and shriek, the delta variant has required venues, artists, and promoters to continue to approach with caution. In August, ACL Fest promoter C3 Presents announced attendees would be required to show proof of vaccination or a negative COVID-19 test before entering the fest.
Sure, we've had music streaming on demand every minute of the day, but what we've missed is the sense of camaraderie among concertgoers. Here, four Texas music fans share which venues they can't wait to get back to.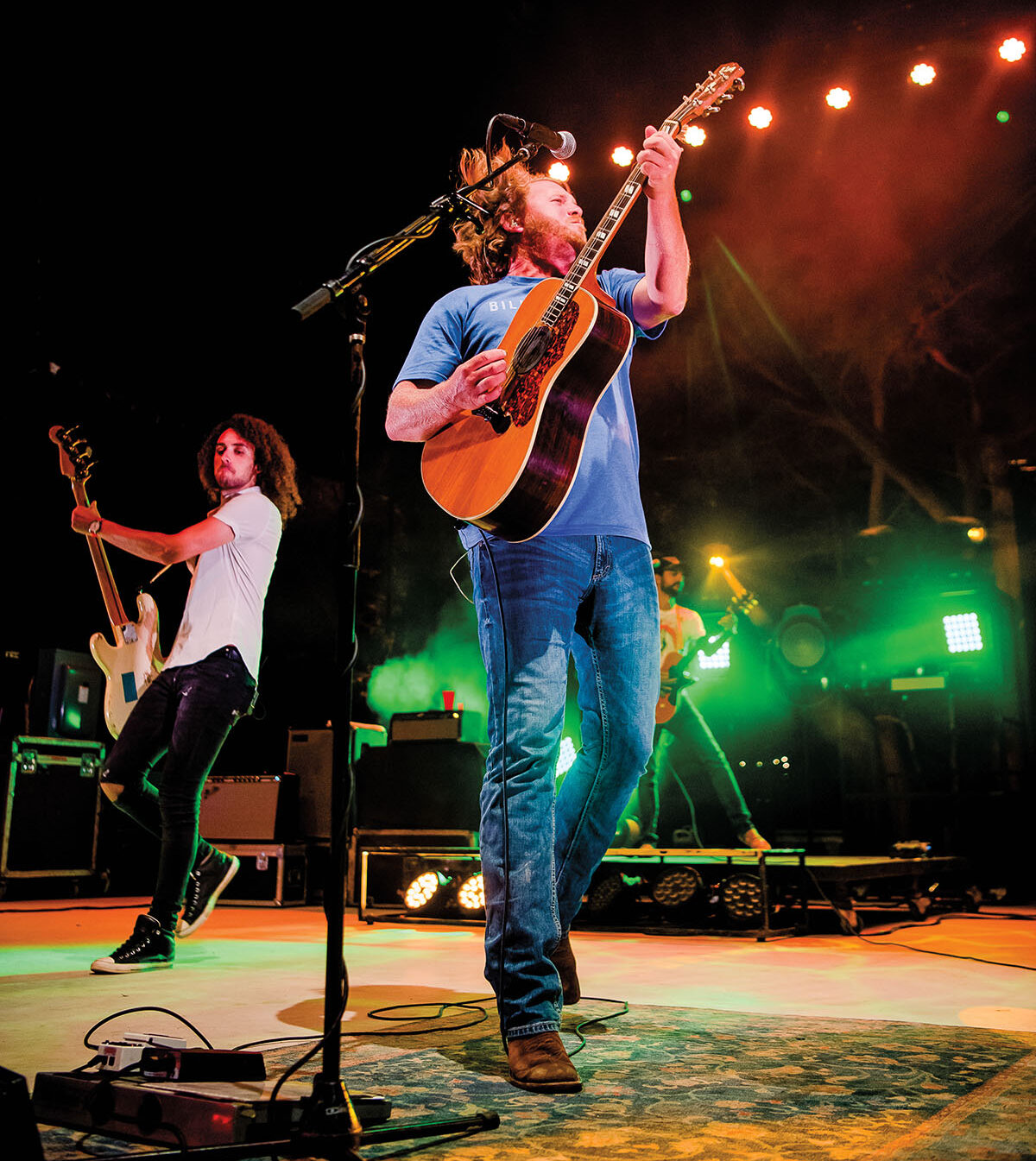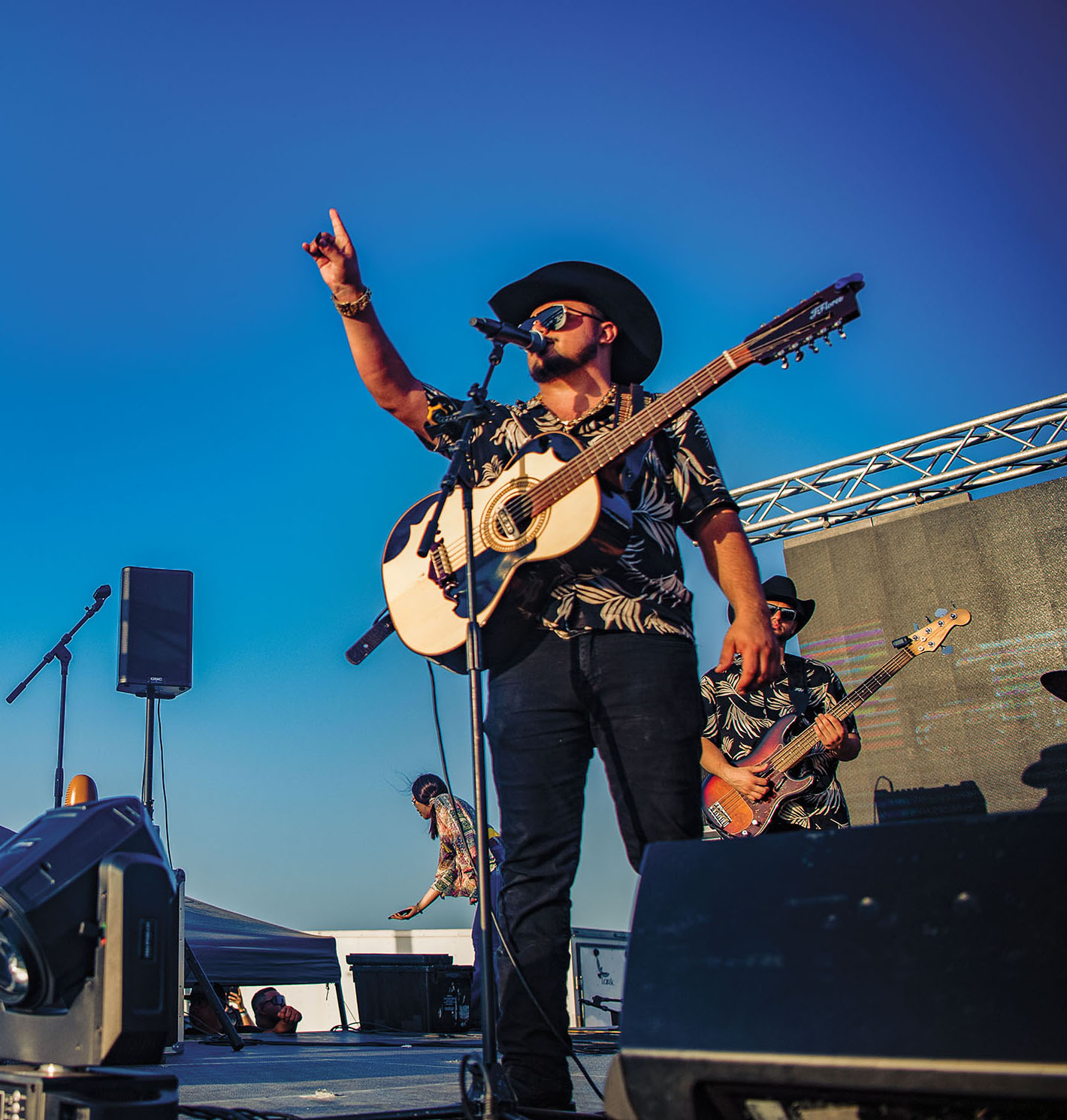 Railroad Blues, Alpine
Railroad Blues in Alpine bills itself as the "World Famous Beer and Wine Tourist Trap." But it's with the tongue-in-cheek confidence of a live music venue that knows it's the real deal. For nearly three decades, the Blues has been a musical oasis—one of the few places to hear live original music between El Paso and San Antonio. The venue is also famous for its homemade sangria, which ferments for a month for an extra kick. But what really distinguishes this club, located between a dry creek and railroad tracks, is the people.
A mix of native Alpinians, Sul Ross State University students, and Big Bend tourists, the Blues crowd knows what they're in for at the West Texas town with a tradition of escape. So they react accordingly by getting lost in the music.
The best entertainment is sometimes on the patio. This is where the regulars gather around a fire pit and tell crazy stories or good-naturedly rib the famous hipster-artist outpost 26 miles away. When someone wears a Hawaiian shirt and parachute pants with a Stetson in Marfa, it's ironic. In Alpine, it's Saturday night.
Though the Blues is known for live music (more often country than blues), the craziest night of the week is the one without a band: Wednesday's Karaoke Night. When a regular named Vincent sings the glam-rock classic "The Ballroom Blitz," the place gets rowdy and barstools occasionally topple. But Becca, another regular, always brings down the house with Elton John's "Bennie and the Jets." Host/DJ Brady Wilkins keeps the good times flowing, even if many of the singers couldn't carry a tune if it had handles.
Railroad Blues is also a place for professional musicians. On a tour of 2,000-capacity amphitheaters in 2019, multi-genre singer-songwriter Ryan Bingham made a detour an hour off Interstate 10 to acknowledge the 264-capacity club's role in his early career.
"When our band was starting out in Austin [circa 2006], we were always broke, and times were hard," Bingham told the Alpine audience. "But Railroad Blues was a special place to play. It's so good to be back."
Austin-based musician Carolyn Wonderland fondly recalls her debut at the venue 20 years ago. "That audience gives you a chance," she says. There was a guy who kept yelling out requests, until a woman shut him down. "Just play what you want to play, baby!" she shouted to Wonderland, with the crowd roaring in approval. "We had 'em dancing around the fire pit," Wonderland says.
Some of the other big acts who've played at Blues include Jerry Jeff Walker, Kinky Friedman, Alejandro Escovedo, Pat Green, Wade Bowen, Dirty River Boys, and Eli Young Band. El Paso club owner Tim Wilson saw those names and made the 220-mile trek to Alpine to see what was so special. Greeted by an antique fire truck at the entrance, emblazoned with "Puttin' Out Old Flames," Wilson says he quickly realized "there's just nowhere else like it." When Railroad Blues came up for sale in 2013, Wilson bought it.
This year, Wilson invested nearly $250,000 to add a brewery to the club. "When Big Bend Brewery shut down a couple years ago, it really left a void in downtown Alpine," Blues manager Chris "Chrispy" Puckett says. The Blues brews "all the hits" Puckett says, alluding to pilsners, porters, and IPAs, plus hard ciders and seltzers. "We'll be dabbling in everything."
Reinvention is a key post-pandemic activity, but it's good to see that the club's self-deprecating humor remains intact. "Our beer is going to be really great," Wilson says. After a pause, he followed up with: "Or it may suck."
—Michael Corcoran
Upcoming Shows: Cece Sensor (Oct. 9), Jonathan Foster (Oct. 19)
Current COVID Policy: Masks are encouraged.
504 W. Holland Ave. 432-837-3103
railroadblues.com
Whitewater Amphitheater, New Braunfels
On a balmy night in April 2016, Neil Young had already driven the raucous crowd at the Whitewater Amphitheater in New Braunfels wild with a blistering set of some of his greatest hits. The band rocked, and Young was in fine form with his quivering voice and battered black Gibson Les Paul electric guitar.
And then Willie Nelson stepped onto the stage, carrying his trusted guitar, Trigger.
"Let me get my harmonica here, Willie," Young muttered, before they launched into "Are There Any More Real Cowboys?"
It was a music lover's dream.
Such concerts are commonplace out on Farm-to-Market Road 306, west of Gruene and a stone's throw from Canyon Lake.
Musicians perform on a stage flanked by majestic cypress trees, with the Guadalupe River rushing by within earshot. Even parking the car before a show is an aural adventure, with the sounds of bullfrogs, birds, crickets, and inner-tubers competing for attention with the gurgle of the river and the crunch of gravel underfoot.
Most fans crowd in shoulder to shoulder in front of the stage at the 5,500-capacity venue. Others take in the show in comfort at reserved bleacher-style seating or VIP skyboxes.
Americana music is the amphitheater's strong suit, and the rustic Texas landscape provides the perfect setting for the hip-swiveling moves of Dwight Yoakam or the famed mumbles of Bob Dylan while singing "Like a Rolling Stone" and "Simple Twist of Fate." Only the outdoor stages at Luckenbach or John T. Floore Country Store in Helotes come close to the don't-fence-me-in vibe.
"Playing Whitewater Amphitheater is a magical experience like none other offered in Texas," says Randy Rogers, who has played the stage several times with his band and is also an investor in the venue. "Nothing beats being right on the river next to those beautiful trees with such a great crowd of people who appreciate sharing the Hill Country experience with the artist onstage."
I had seen Neil Young perform solo before, but I had longed to see the Godfather of Grunge prowling the stage as he did decades ago with Buffalo Springfield, Crazy Horse, and the supergroup Crosby, Stills, Nash & Young.
On that April night, I got my wish. The rock giant plugged in with Promise of the Real, the band featuring Willie Nelson's kids. I wasn't quite prepared for the passionate full-band rendition of "Out on the Weekend" or a cover of Merle Haggard's "Okie From Muskogee" or better yet, the electrifying distorted jam on "Down by the River."
I drove from San Antonio for the show, and most of the thousands of others in attendance also traveled from outside Comal County. That's typical of shows at Whitewater, which opened in 2007. Concertgoers often float the river in the afternoon before catching a show at night. A $70 million expansion, expected to be completed by summer 2022, will add even more diversions to enjoy, including zip lines, a roller coaster, and a restaurant.
"We are a true destination venue," owner and developer William Korioth says. "They're coming to the Hill Country for a show, and they're going to want to stay."
—Hector Saldaña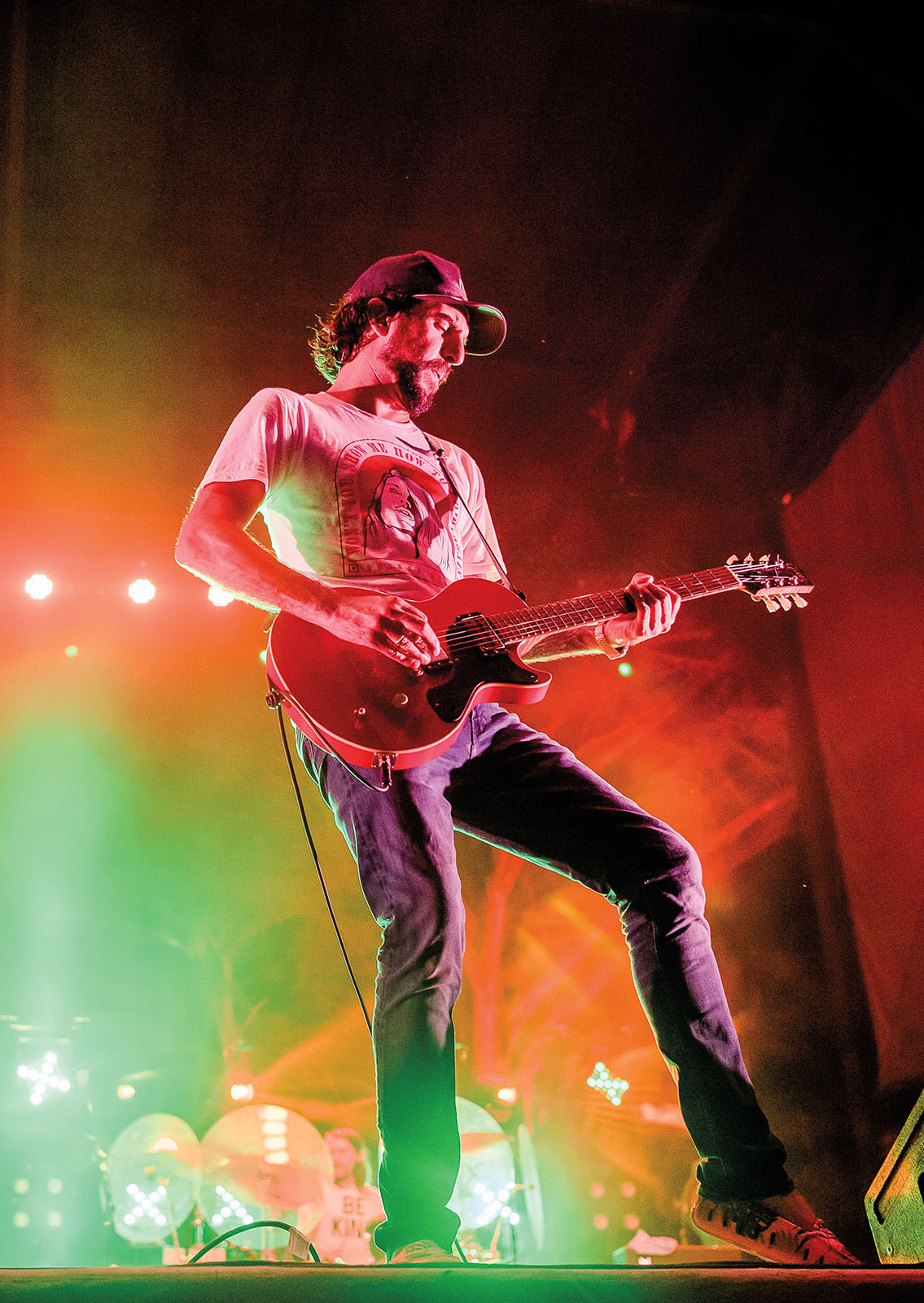 Upcoming Shows: Willie Nelson & Family with special guest Pat Green (Oct. 8 & 9), Chris Young (Oct. 22), A Day To Remember (Oct. 24)
Current COVID Policy: Vaccination or negative tests recommended.
11860 FM 306. 830-964-3800
whitewaterrocks.com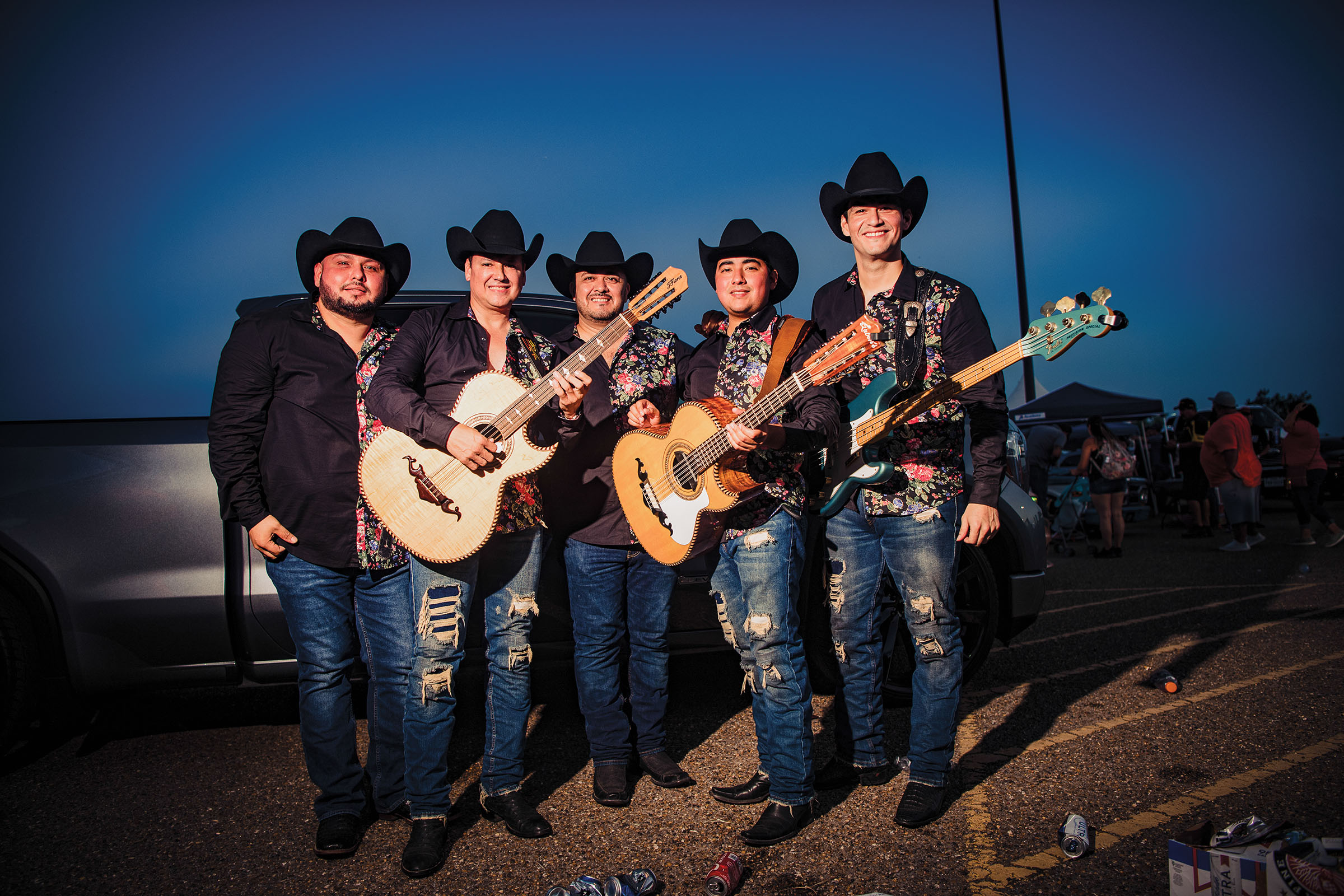 Payne Arena, Hidalgo
In the 10-mile stretch between McAllen and the U.S.-Mexico border, you wouldn't expect to find a 7,000-seat venue. Payne Arena, a $20 million multipurpose complex, boasts a diverse group of American, Mexican, and international acts every weekend.
The best thing about Payne Arena is that "it's not too big, not too small," which makes "every seat in the house a great seat," says general manager Eric Treviño, who has been with the venue since 2006. After all these years, he says the "happiness of the fans still gives him chills."
Due to the pandemic, the excitement was put on hold as Payne Arena closed from the first weekend of March through December 2020. Now that live shows are back up and running, upcoming concerts bring back memories of performances past.
In spring 2006, I saw Ramón Ayala y Sus Bravos del Norte bring their brand of Norteño, an accordion-based genre from the border of Texas and Mexico, to what was then known as Dodge Arena. I've made my home in Austin since 1998, but I spent several months that year helping my father recuperate after a surgery. When he'd recovered enough to do things on his own and I was about to return to Austin, I treated us to concert tickets. We were both avid fans. I'd idolized the group for so long, I worried I would cry or scream when they reached the stage.
The band, together since 1971, played almost every song I could have wished for, from "Tragos Amargos" to "Las Casas de Madera" to the song whose accordion still makes my heart trill, "Un Rinconcito en el Cielo." Dancing had broken out right in front of the stage and down the aisles. Polkas, cumbias, boleros, huapangos—it took everything I had to stay at my father's side and not scope out potential dance partners. In any previous time, I would have thrown my body into the tumult until the very last song.
The current calendar of events has me wishing I could escape to the Rio Grande Valley for a few months. As an aging Austinite, I'm too old now to enjoy the typical festival scene: standing for hours in dirt and mud, trudging to faraway port-a-potties, and batting away hungry swarms of mosquitos that aren't affected by the billowing clouds of cigarette smoke. I much prefer places like Payne, where I can still see the major acts I adore while seated and with fresh air conditioning blowing my way.
—ire'ne lara silva
Upcoming Shows: Morat (Oct. 15), Maluma (Oct. 16)
Current COVID Policy: Masks are highly recommended but not required.
2600 N. 10th St. 956-843-6688
hidalgoarena.com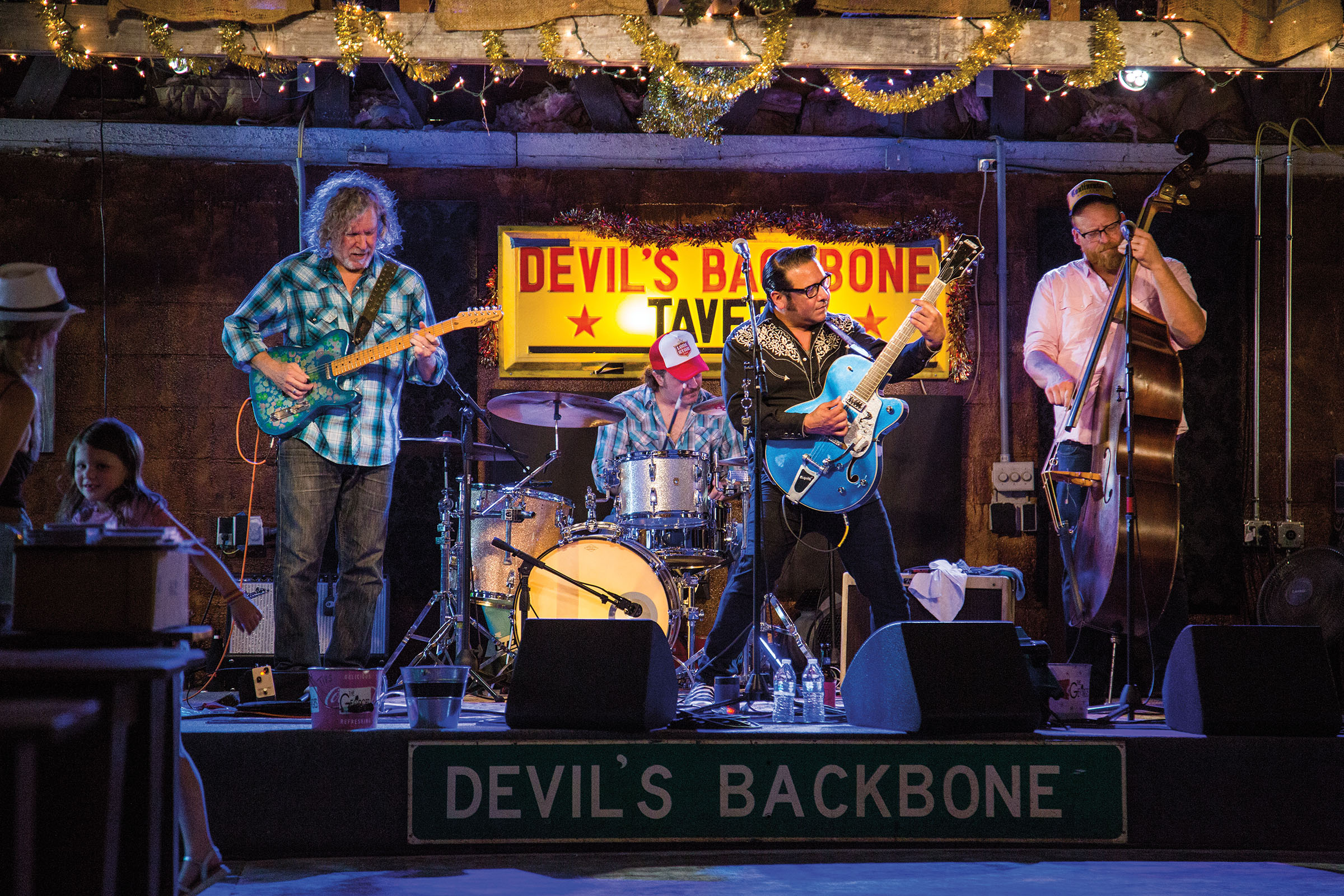 Devil's Backbone Tavern, Fischer
The last time I'd been to the Devil's Backbone Tavern & Dancehall, 15 miles west of San Marcos, was Feb. 25, 2020. It was Mardi Gras, and my wife and I were judging the Fat Tuesday Gumbo Cookoff. Most of the gumbo entries were top-shelf, and we ended up making friends with the winner.
The best, most authentic part of the night was listening to Jesse Lege, an accordionist and Cajun Hall of Fame inductee from southwest Louisiana, play with his band, Bosco Stomp. Lege kept the dance floor packed as he played a steady stream of Cajun two-steps and waltzes.
A month later, COVID-19 forced the Devil's Backbone Tavern to shut its doors.
Robyn and John Ludwick and their business partner, Abbey Road, had purchased the historic 1937 venue in the summer of 2018 and reopened the dance hall that October. This revitalized version of the tavern was reminiscent of Soap Creek Saloon, a storied club on the outskirts of Austin back in the 1970s. Soap Creek presented great music throughout the week in a roadhouse that felt like it was in the middle of nowhere, instead of a quarter-mile from the then-young suburb of West Lake Hills.
Though the new proprietors of Devil's Backbone Tavern instituted a no-smoking policy, the venue was otherwise the same as it ever was since it first opened, down to the dollar bills pinned to the ceiling and the shuffleboard and washer pitching out back—until the pandemic arrived.
"We closed three times—March 21, 2020, and again in June and November 2020," Robyn says. GoFundMe pages were created to fundraise for the bartenders. The Ludwicks and Road helped the staff of 10 apply for government assistance, and they took out a Small Business Administration loan.
After obtaining a food license, the bar portion of the tavern reopened in early 2021, spurred by what Robyn describes as the need to provide a place for the regulars. "I was highly concerned about the locals, many of whom are in their 70s and 80s. They needed a place to get together."
Live music was slower to return. There is no outdoor stage, and the venue has an older clientele, as well as older performers—such as Earl Poole Ball, Miss Lavelle White, Toni Price, and Linda Gail Lewis—concerned about playing indoors.
DBT's first full-capacity show since March 2020 took place on April 25, 2021, with rockabilly band The Georges welcoming the crowds back.
I returned for a Sunday afternoon show and dance in June. The featured entertainment was Lege and another version of Bosco Stomp. Dancers were busy moving, and listeners focused on the music.
The dance hall is air-conditioned now, making gigs possible during summer months. The jukebox in the bar has been restocked with a curated ear: Doug Sahm singles replace Brooks & Dunn. The live music is still not completely back to normal. For example, Tuesday Barrelhouse Piano night, featuring keyboardists, moved from the bar into the less-confined quarters of the dance hall.
"We're slowly building back our live music calendar," Robyn says. "The most important thing for us is the hang. The regulars at the bar are the heart of the operation. We celebrate their birthdays. When someone has medical issues, we do a benefit. The Backbone opened during the hardest times this country has ever seen. It was a place to gather then, and it's a place to gather now. I never had a doubt we'd be OK."
—Joe Nick Patoski
Upcoming Shows: Whitey Johnson featuring Gary Nicholson (Oct. 22), Jeff Plankenhorn & Michael O'Connor (Nov. 12), Warren Hood Band (Nov. 28).
Current COVID Policy: Neither masks nor vaccination proof are required.
4041 FM 32. 830-964-2544
devilsbackbonetavern.com
From the October 2021 issue