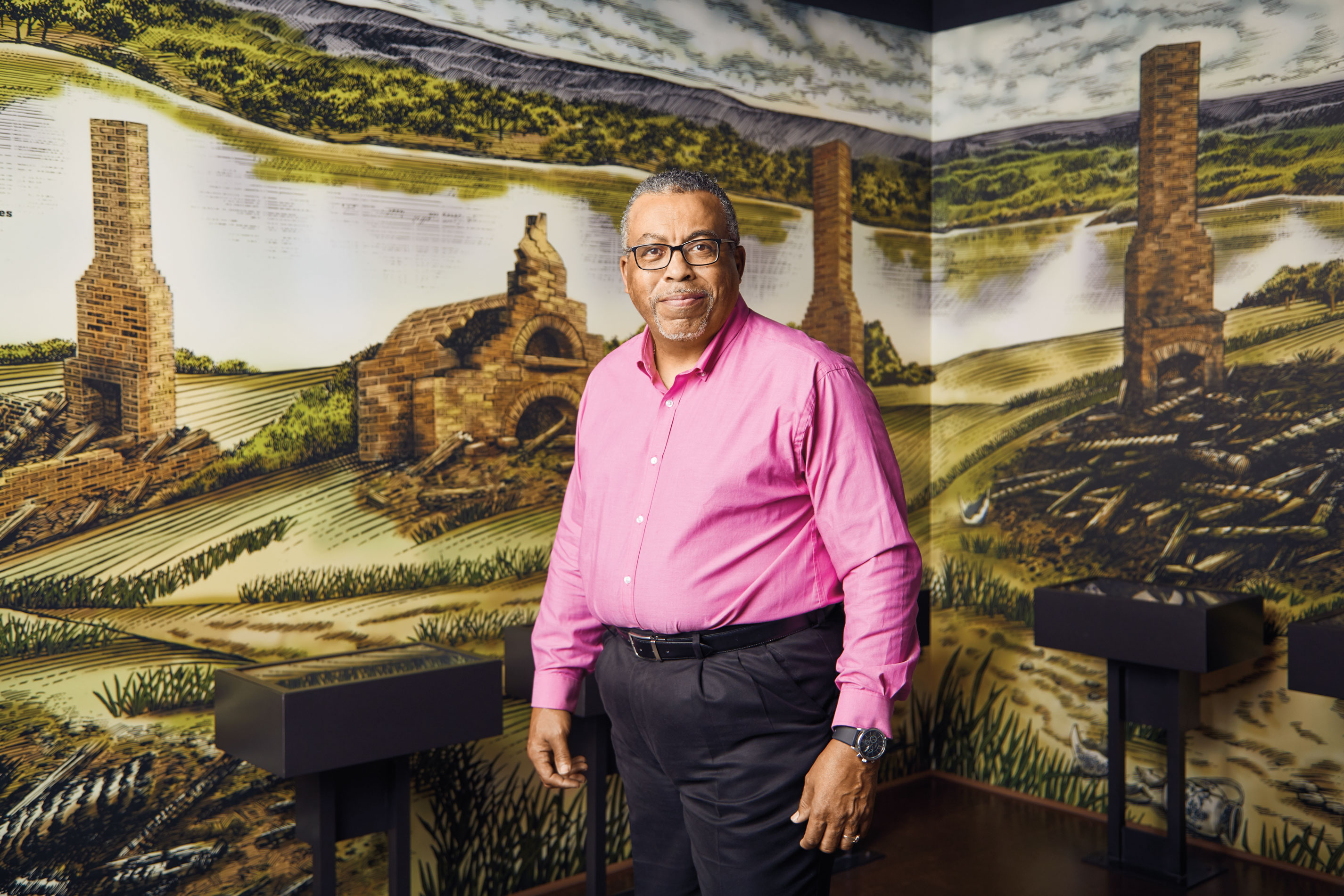 San Felipe, the hub of Stephen F. Austin's original colony, may be the most historically significant Texas town you've never heard of. But that's understandable: In 1836, residents burned San Felipe to the ground to keep it from the hands of the advancing Mexican army after the fall of the Alamo. The entire town—homes, taverns, one of the earliest print shops in Texas—was left in ashes, and few of its citizens returned.
One important settler did return, however: Celia Allen, a freed slave who worked at her former owners' bakery. Now, more than 180 years later, Allen's great, great, great grandson Bobby Byars is the mayor of San Felipe—a position he's held for 18 years. A lifelong resident, Byars helped lobby the state to construct a new museum at San Felipe de Austin State Historic Site. The museum, which opened in April, tells the history of San Felipe through videos, interactive maps, and artifacts, along with stories of early residents like Allen and William B. Travis. We asked Byars to give us a tour of his hometown
What did you Say?
San Fuhleepay, San Phillip, San Phillipee—Byars says any will do.
Deep Roots
"You can read about Celia Allen over in the museum. She worked in the San Felipe bakery for two partners. She was given her freedom by one of the partners, but the other one decided that no, she wasn't going to get her freedom. So, the one partner hired William Travis, who we know was her attorney, and they were able to grant her freedom. Celia had a daughter named Ann. They called her Free Ann because she was the first one in the family, as I understand, to be born free. I'm a direct descendant of Celia and Free Ann. I'm really proud of that."
Historical Hub
"We were the actual first capital of Texas. It might not have ever changed if we wouldn't have burned the town down in the Runaway Scrape of 1836. But Stephen F. Austin settled here, and he's the one who really got this town on the map."
Country Charm
"This is still the country, and people know you and look out for you. We grew up with a closeness in the neighborhood that's really special. And still today, if I go fishing and catch a bunch of fish, I'm going to give locals some of the fish because I know them. It's just a totally different atmosphere. You can go sit out in your yard at night, and it's so quiet."
Local Eats
"In San Felipe proper, there isn't a restaurant. I'm actually in the process of opening up a little takeout barbecue place right now, Bobby B's Barbecue, and it should be open this fall. We'll do it all—brisket, ribs, chicken. No advertising, just word of mouth. Down here, if your food's good, you won't have to worry about it. It's right off of I-10 on FM 1458. I'm mainly doing it because I love to cook."
Bound to the Brazos
"I live on the river. It's usually just kind of a meandering river, slow and lazy. We grew up in Stephen F. Austin State Park along the river. It used to have a big swimming pool down in there, but the Brazos destroyed it over 20 years ago. Anyone can fish in the state park or where the bridges cross the river. Catfish, bass, a bit of everything—the best-eating fish in the world comes out of the river."
Nearest City
Houston
48 miles
Marquee Event
The Father of Texas Celebration, an annual festival in early November, honors Stephen F. Austin's birthday with historically themed activities.
Where Do You Want to Go Today?