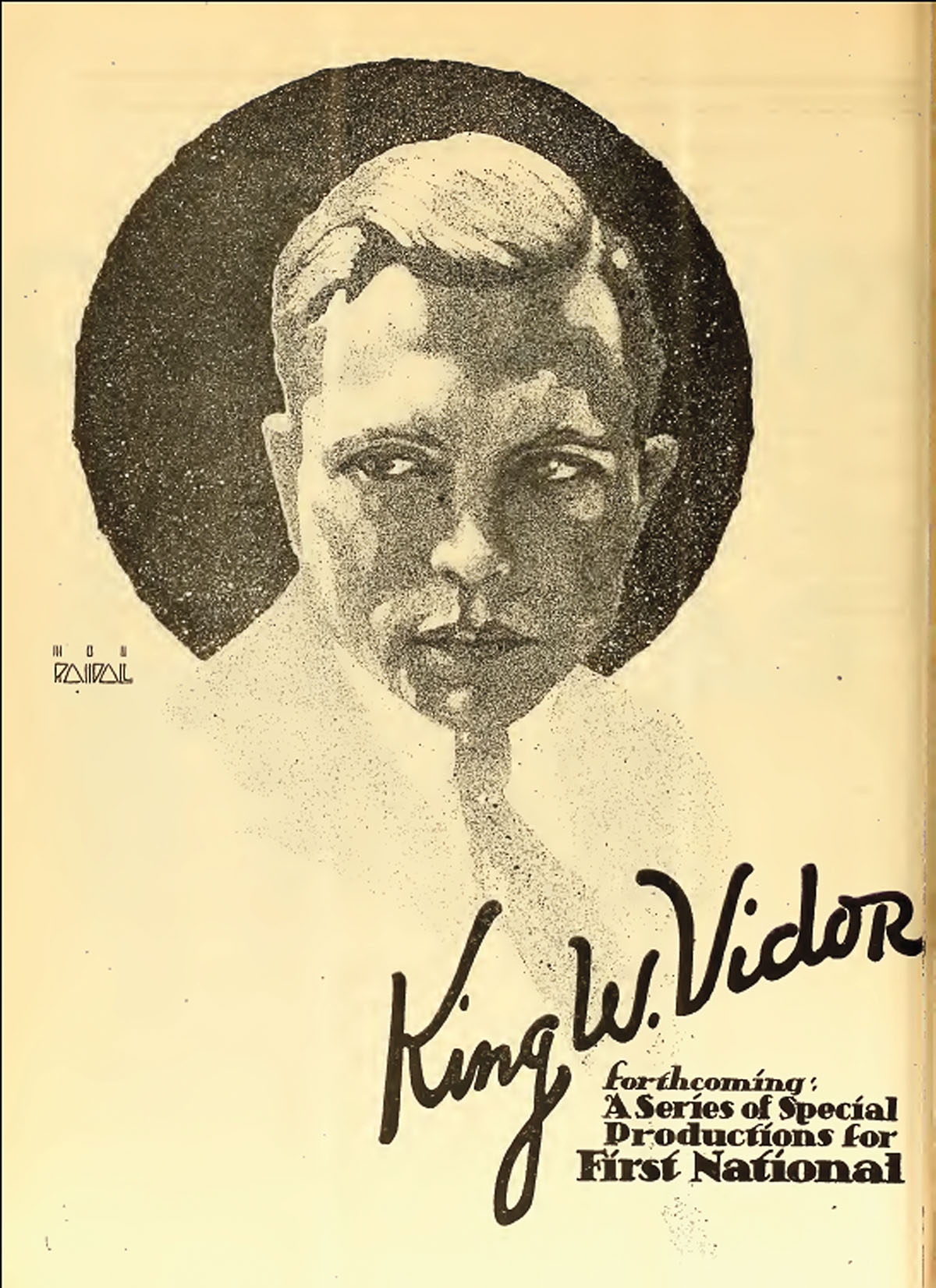 Filmmaker King Vidor was only 6 years old when he survived the deadliest natural disaster in U.S. history. The Great Galveston Storm of 1900 nearly wiped out his hometown and claimed an estimated 8,000 lives. It also left Vidor with a moment that he said "influenced me throughout my life."
As his family found shaky refuge in the house of a friend, Vidor heard powerful singing coming from another room, which was packed with about 40 African Americans. "They even had segregation under those conditions," he recalled in a 1976 interview. "It was facing death about as close as you can face it. … The impressions of people praying and the Black people singing spirituals and hymns never left me."
The theme of inner strength and personal expression in the midst of conflict, both physical and social, runs through many of Vidor's films—from Our Daily Bread (1934), about a farm cooperative during the Great Depression; to the ambitious and sweeping War and Peace (1956), based on the novel by Leo Tolstoy. The latter garnered Vidor his fifth and final Oscar nomination for best director.
"King Vidor was a master of the intimate epic," says Brian Gannon, director of the Austin Film Commission. "At the time, directors were hired guns, but Vidor was one of the few enigmas within the studio system, as he was able to produce fairly personal projects with ease."
Vidor was born in Galveston in 1894—the year the public first paid money to see a motion picture in the U.S.—and he grew up right alongside this new form of art and entertainment. As a 15-year-old, Vidor worked as a ticket-taker at Galveston's Globe Theater, situated in the back of a music store on Market Street. When the projectionist went on break, Vidor took over the cramped booth, hypnotized by the flickering of light.
He became obsessed with finding a camera to make his own movies when his friend George Roy Clough—who would later become Galveston's mayor— built one from cigar boxes and old projector parts. In September 1909, the two were filming as a storm surge lifted a bathhouse from its pilings and crashed the building onto the street. The short clip was shown in Texas movie theaters as a newsreel.
"School classes became progressively less interesting, and I was impatient to get started on this new profession," Vidor wrote in his 1953 autobiography, A Tree is a Tree.
Vidor dropped out of high school to become the Texas stringer for the Mutual Weekly newsreel company, which was based in New York. His first assignment was to document the longest march of massed U.S. Army troops ever—11,000 soldiers—from Galveston to Houston in 1912, a mobilization prompted by the Mexican Revolution.
Vidor started his first film company, Hotex, in Houston in 1915, about the same time he fell in love with Florence Arto, a local actress. Before long, they married and set off for Hollywood together. It wasn't exactly the career path envisioned by Vidor's father, Charles Shelton Vidor, who had hoped his only son would take over his lumber business. The business prospered for a while—even resulting in the East Texas town of Vidor being named for C.S. Vidor. (While the town is pronounced like "cider," the family pronounced its name "VEE-dor.") Later, when the lumber business faltered, C.S. decided to join his son in Hollywood, where he helped build the Vidor Village studio.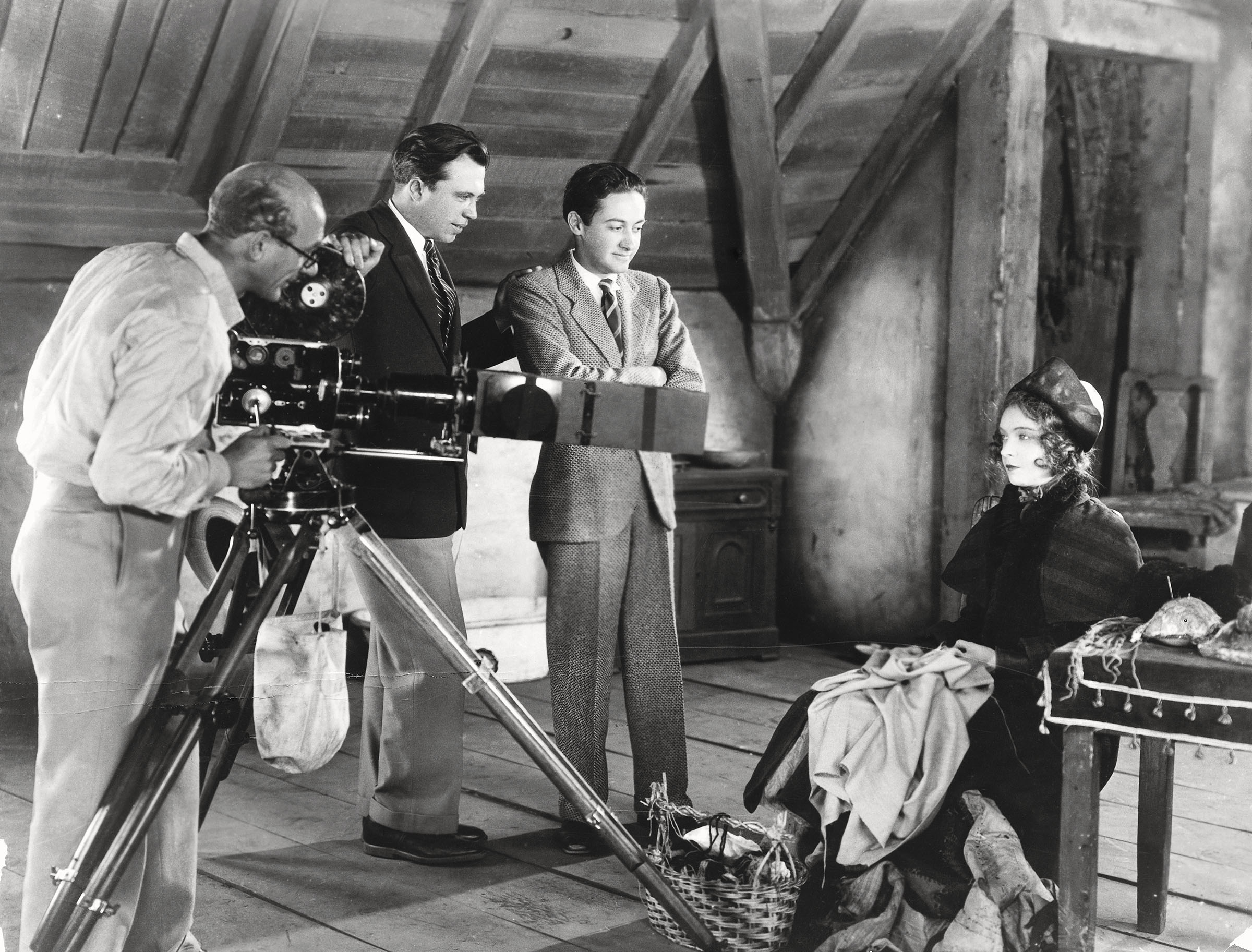 King Vidor directed his first feature, The Turn in the Road, in 1919. The box office hit was a story of spiritual quest based on tenets of Vidor's Christian Science upbringing. For the next four decades, until his final feature, Solomon and Sheba, in 1959, Vidor directed epics, comedies, musicals, and dramas with equal proficiency, letting the material dictate the style. He was "a poet of the American landscape" according to a 1972 appreciation in The New York Times. But his films were also deeply personal.
Ordinary people doing extraordinary things was a Vidor trademark. The Big Parade, for example, was the first war movie about GIs, not generals or presidents. The 1925 picture was the highest-grossing film of the silent era and established MGM as a major studio. Four years later, The Crowd, about seeking identity in the rat race, earned Vidor an Oscar nomination in the first year the awards were given.
Vidor's subsequent film, Hallelujah, fulfilled his longtime dream of making a motion picture about the African American experience, with an all-Black cast. This had never before been done in Hollywood, whose biggest musical attraction in the late '20s was Al Jolson singing in blackface.
"The environment of my youth in my father's East Texas sawmill towns had left many indelible memories of the colored man," Vidor wrote in his autobiography. He recalled attending Black river baptisms as a boy, and no doubt he heard the raucous parties inside the barrelhouses built in remote logging camps. The dueling themes of sin and salvation found in blues and spirituals promised the dramatic content Vidor was always looking for in his films.
Hollywood studios initially shot down Vidor's idea for an all-Black film, in part because of limited screening opportunities during the Jim Crow era. But with sound coming to movies in 1927, Vidor re-pitched the project as a musical that would feature the gospel, jazz, and blues popular at the time. After he offered to forgo his $100,000 fee until the movie earned a profit, he received studio approval from MGM and made Hallelujah in 1929.
A triumph of Vidor's career was his deft transition from silent movies to "talkies." The advent of sound changed filmmaking in the late '20s, with more talking and less action. Movie cameras had to be encased in wooden boxes so the microphones wouldn't pick up their whirring sound. Therefore, they didn't move. Vidor filmed Hallelujah on location in Arkansas and Memphis without sound because there were no mobile sound units available. He dubbed in the dialogue and music later. Vidor said that although the post-production synchronization was a nightmare, the film proved the potential of talking pictures.
A King Vidor Movie Primer
Texas-born King Vidor, who made over 50 movies in his 40-year career directing feature films, was known for his ability to draw insight from the stories of ordinary people. To get a feel for Vidor's work, check out some of his most memorable films.
The Champ (1931)
The story follows a washed-up alcoholic boxer who comes out of retirement for one last shot at redemption in the eyes of his son.
Stella Dallas (1937)
Barbara Stanwyck was nominated for a best actress Oscar for her role as a working-class mother who neglects her own needs for the happiness of her social-climbing daughter, played by Anne Shirley, an Oscar nominee for best supporting actress.
The Fountainhead (1949)
With Ayn Rand adapting the script from her novel about an uncompromising architect, this film is noted for Vidor's stylized urban imagery and the sexual tension between stars Gary Cooper and Patricia Neal.
Ruby Gentry (1952)
Jennifer Jones stars as a woman scorned by townspeople as a "gold digger" after her rich husband dies in a boating accident. Jones' character uses her inheritance for vengeance and to try and rekindle a romance with an ex-boyfriend.
It turned out the studio had been right about limited distribution, however, and Hallelujah did not make money. But the film earned the Texan another Oscar nomination for best director, and today Hallelujah is regarded as a landmark in cinema.
Ironically, Vidor received no official acknowledgement for his most-watched work—the black-and-white scenes in The Wizard of Oz (1939). While director Victor Fleming was called away to work on Gone With the Wind, Vidor shot Judy Garland singing "Over the Rainbow" from angles that underlined the sense of yearning. Vidor wasn't credited because the Screen Directors Guild—which Vidor helped organize in 1936 before serving as its first president—issued guidelines giving sole credit to the hired director.
Though Texas can boast such great directors as Robert Benton, Terrence Malick, Richard Linklater, Robert Rodriguez, and Wes Anderson, Vidor has to be considered the king of Texas filmmakers for his historical significance and wide range of subjects.
Throughout his career, he never forgot the display of inner strength that buoyed his spirits as a young boy facing the devastation of the 1900 hurricane. "The moving picture camera approximates the consciousness that everyone has," he said in a 1973 retrospective. "We look out through the eyes and we take in the whole universe; we can do something about it."
Vidor in Austin
The Harry Ransom Center at the University of Texas at Austin holds a collection of King Vidor materials donated by the director in 1941, when he lectured on moviemaking for the drama department. The scripts, photos, props, sketches, studio memos, and other production materials came from the film he directed that year, H.M. Pulham, Esquire. Also in the collection is a script for Vidor's 1936 film, The Texas Rangers. hrc.utexas.edu
From the April 2021 issue