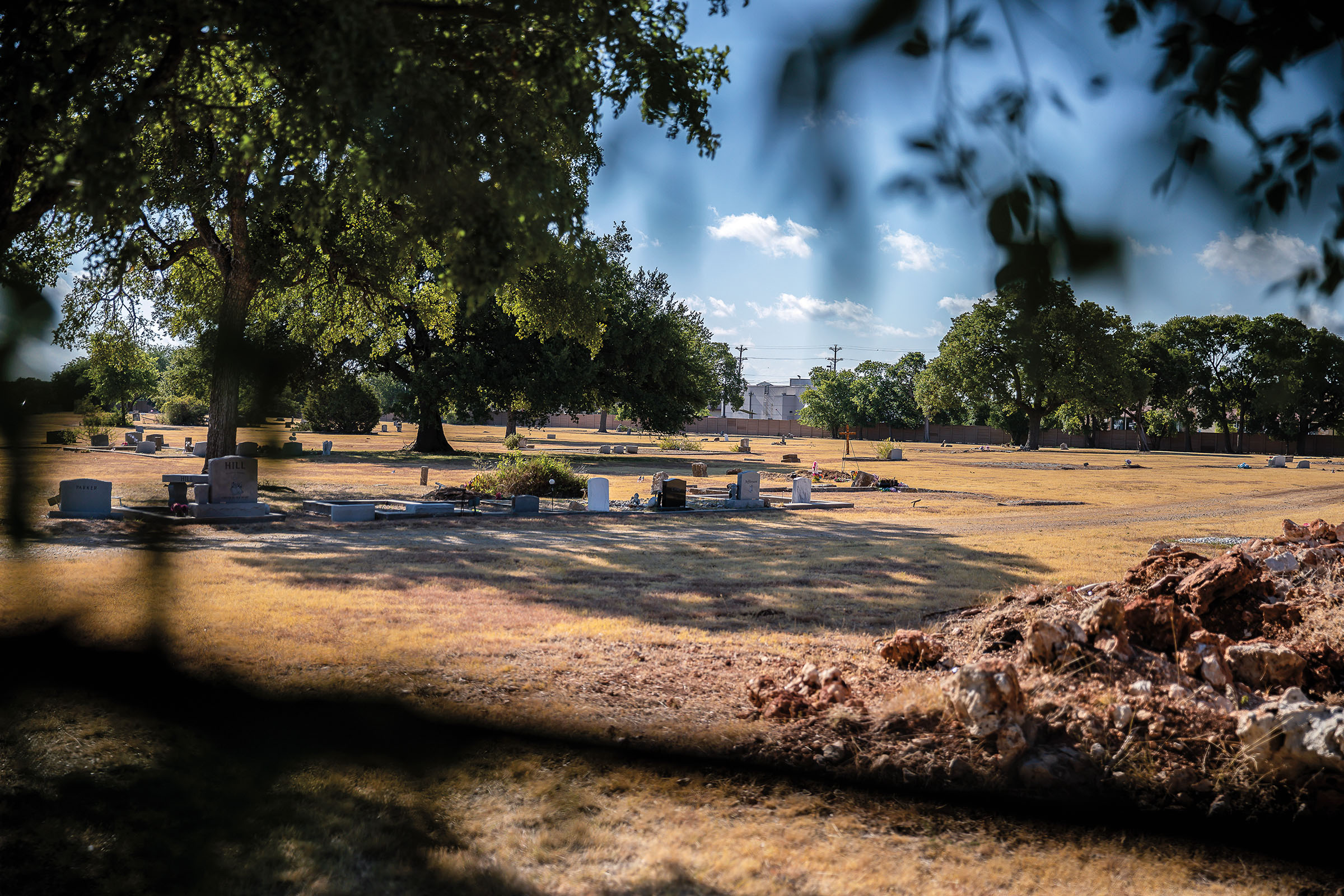 The nearly 3-acre patch of green off County Road 139 in Hutto was covered in weeds and trash for decades. Several of the remaining tombstones and wooden markers were chipped and rotting. Most passersby likely thought the site was an overgrown field with an illegal dumping ground in the back. Until Hutto resident Robyn Bieber and organizations including Black Families of Hutto fought to clear the refuse and add signage, Shiloh Cemetery was one of roughly a couple hundred aging Black cemeteries across Texas that could have faded away. But now the cemetery is accessible to the public, providing generations of descendants access to where their ancestors were laid to rest.
Shiloh Cemetery​
1043-1143 CR 139, Hutto.
"I was astounded at how bad these cemeteries can get," says Bieber, a veteran, mom of three, and graduate student of history at American Public University. "There are sometimes 50 or 60 years of growth." In the fall of 2020, Bieber and several other volunteers began cleaning up the garbage in their quest for a Historic Texas Cemetery designation from the Texas Historical Commission. Donning boots and gloves, they joined like-minded members of Black Families of Hutto, Keep Hutto Beautiful, and other organizations from around town to brave spiders and snakes while sifting through beer cans and broken glass. It took them six months to clean up enough to even begin the application process.
About 15% of all 15,906 known cemeteries in Texas carry the Historic Texas Cemetery designation, according to Carlyn Copeland Hammons, the Texas Historical Commission's cemetery preservation program specialist. The designation is important because it legally records a cemetery location in the county's official public records so present and future landowners are aware of the historic nature of the property. To qualify, the cemetery must be at least 50 years old. The application includes deed research, a narrative history, surveys, photographs, and sketch maps.
"Some of them have really interesting histories or handmade grave markers or heirloom plants you can't find anywhere else," Copeland Hammons says. "All of them have something special."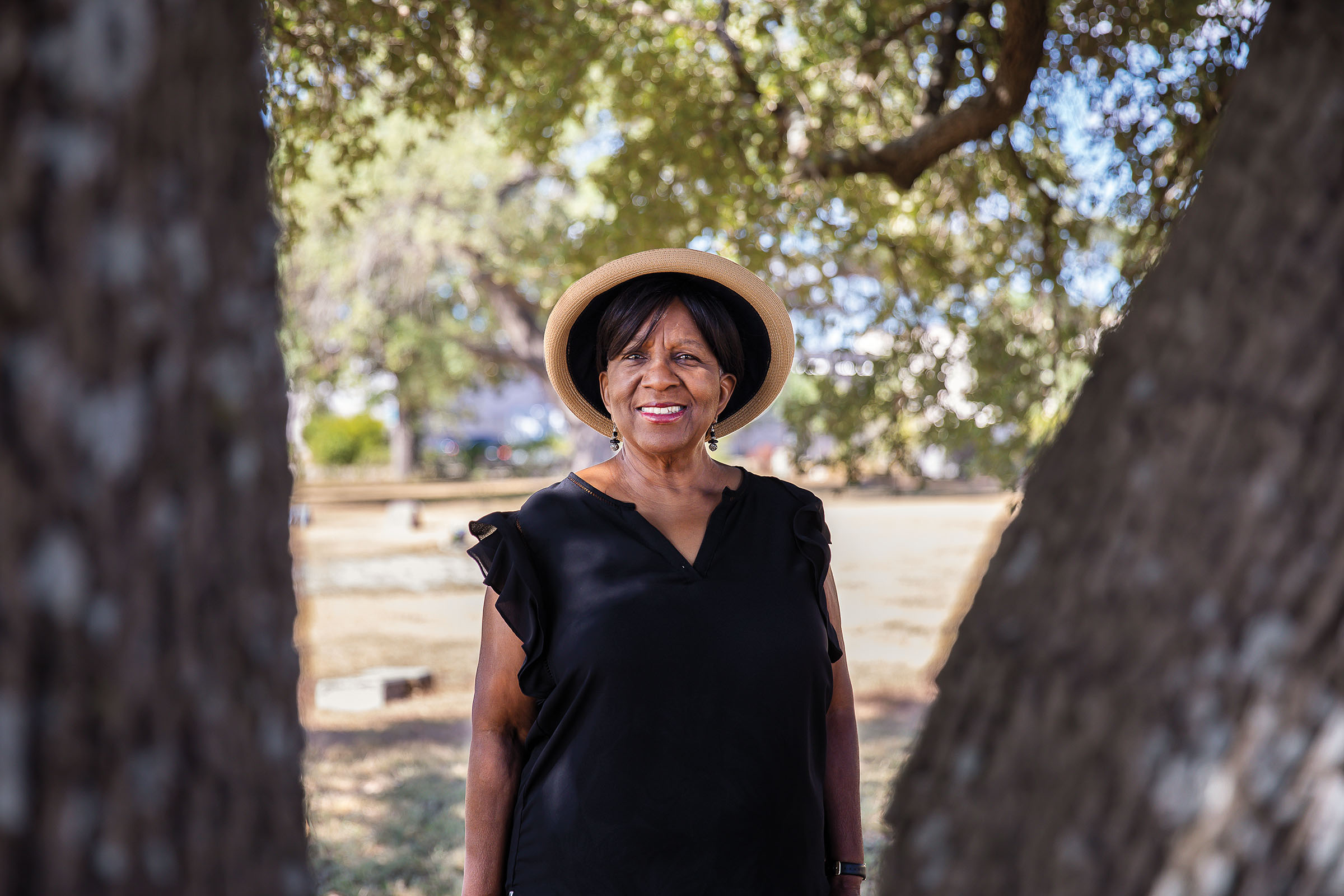 Inside Shiloh's flimsy border fence are stories of lives well lived, of people who were loved. The land is sacred, but without something as simple as a roadside sign, outsiders might not know it exists. Unlike the all-white Shiloh-McCutcheon Cemetery a few miles across Brushy Creek, which has an official historical marker, Shiloh had no obvious protections. Both cemeteries are thought to be named after a small farming community nearby that was one of the original settlements in the area.
When I met Bieber at Shiloh, during the summer of 2021, she was talking with a geophysicist about conducting a ground penetrating radar survey to get a better idea of what was there. She introduced herself as "Robyn Bieber, like Justin." As a resident of Hutto, I'd passed by Shiloh many times, just making out the tops of a few gravestones, always wondering what this place was and who was buried there. Save for someone mowing on occasion, it was always empty.
Hutto was founded in 1876, and one of the first settlers was a Black man named Adam Orgain, a former enslaved person who was born in Tennessee. The first known burial at Shiloh was in 1866, about a century before cemeteries were no longer segregated in Texas, according to Copeland Hammons. The most recent burial was Harold "Bobo" Kerley Sr. in February 2022. Bieber and others estimate about 30% of the roughly 130 graves at Shiloh have markers. Along with Black Families of Hutto members Debbie Bonner and Rabiat Ngbwa, she plans to create markers or a memorial statue to commemorate the unnamed graves they're able to locate.
A Black cemetery in Georgetown, Citizens Memorial Garden, faces even tougher challenges. The day I meet Georgetown native Paulette Taylor, president of the Georgetown Cultural Citizens Memorial Association and partial overseer of the cemetery for more than a decade, there are beer cans strewn about and unruly weeds winding around headstones. The cemetery, established in 1906, is owned by the city and does not yet have a Historic Texas Cemetery designation. Residents like Taylor are working to clean it up. As we walk among the tombstones, Taylor tells me her grandparents are buried here.
"I can't tell you where, though," she says. Her grandparents' placards disappeared many years ago. She has a vague memory of where they might be buried based on a childhood visit, but she isn't certain.
Taylor is troubled that, due to so much construction happening around the grounds, the main road into Citizens Memorial has become "a shortcut to Walmart." She facilitated adding more signage, so all those shoppers understand they're passing a historic cemetery on their way to buy socks or Gatorade. Taylor sees the potential value of a Historic Texas Cemetery designation, and Georgetown Parks & Recreation, which has authority over the cemetery, says it's open to working with Taylor.
Larry Wade, a retired educator and historian, has helped manage preservation at Universe Cemetery in Tyler since local history buff Vicki Betts helped it earn the Texas Historical Commission's approval in 2020. He says he's beginning to see the effects of the Historic Texas Cemetery designation. There are over 300 graves at the public Black cemetery—renowned local athletes, veterans, educators, community leaders, and former slaves. Wade organizes monthly cleanups, where volunteers bring chainsaws, rakes, and trash bags to clear brush.
"We do what we can," Wade says. He believes many Black cemeteries in Texas were left in disrepair because as families moved away from rural areas and into cities, the graves of their ancestors were often neglected.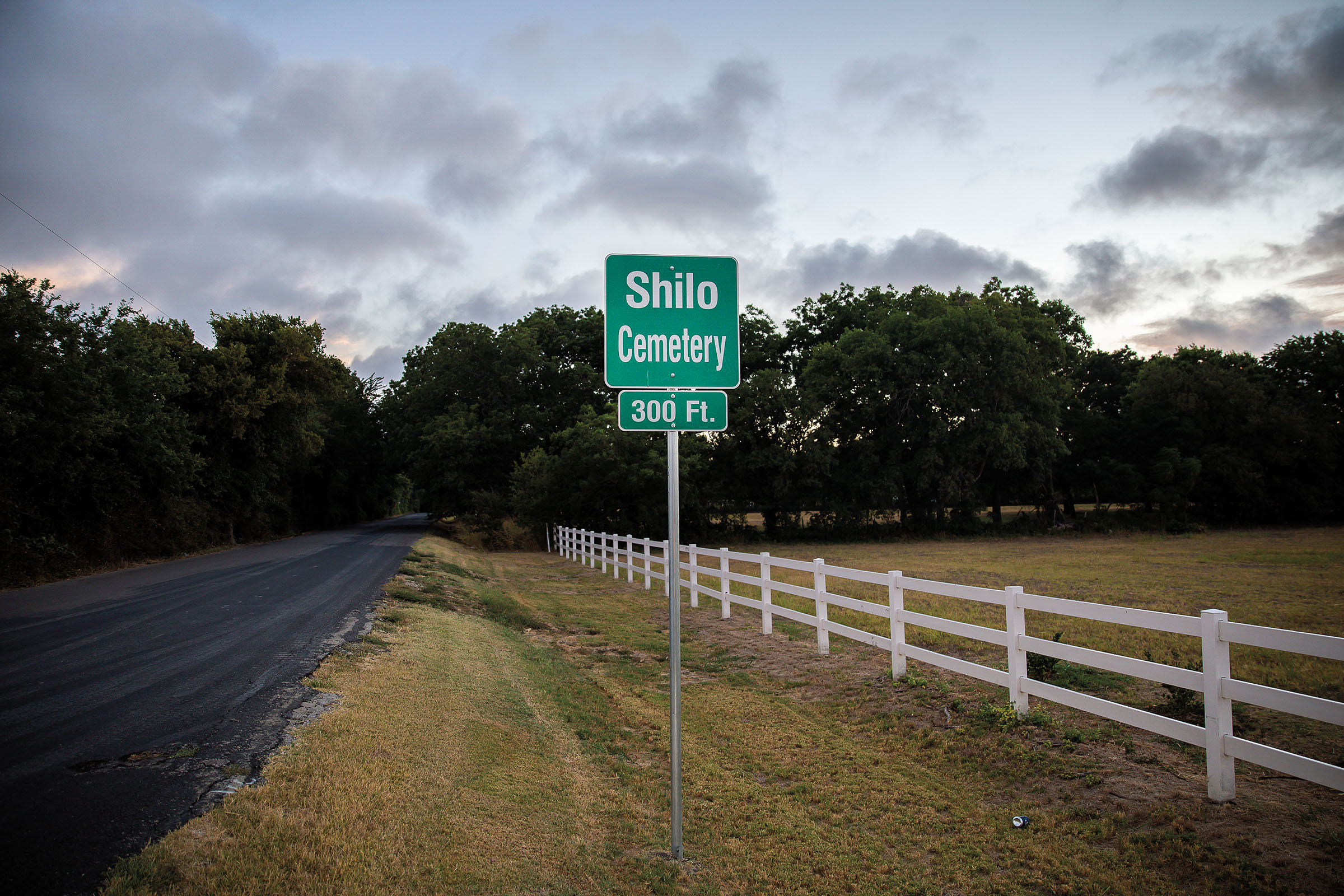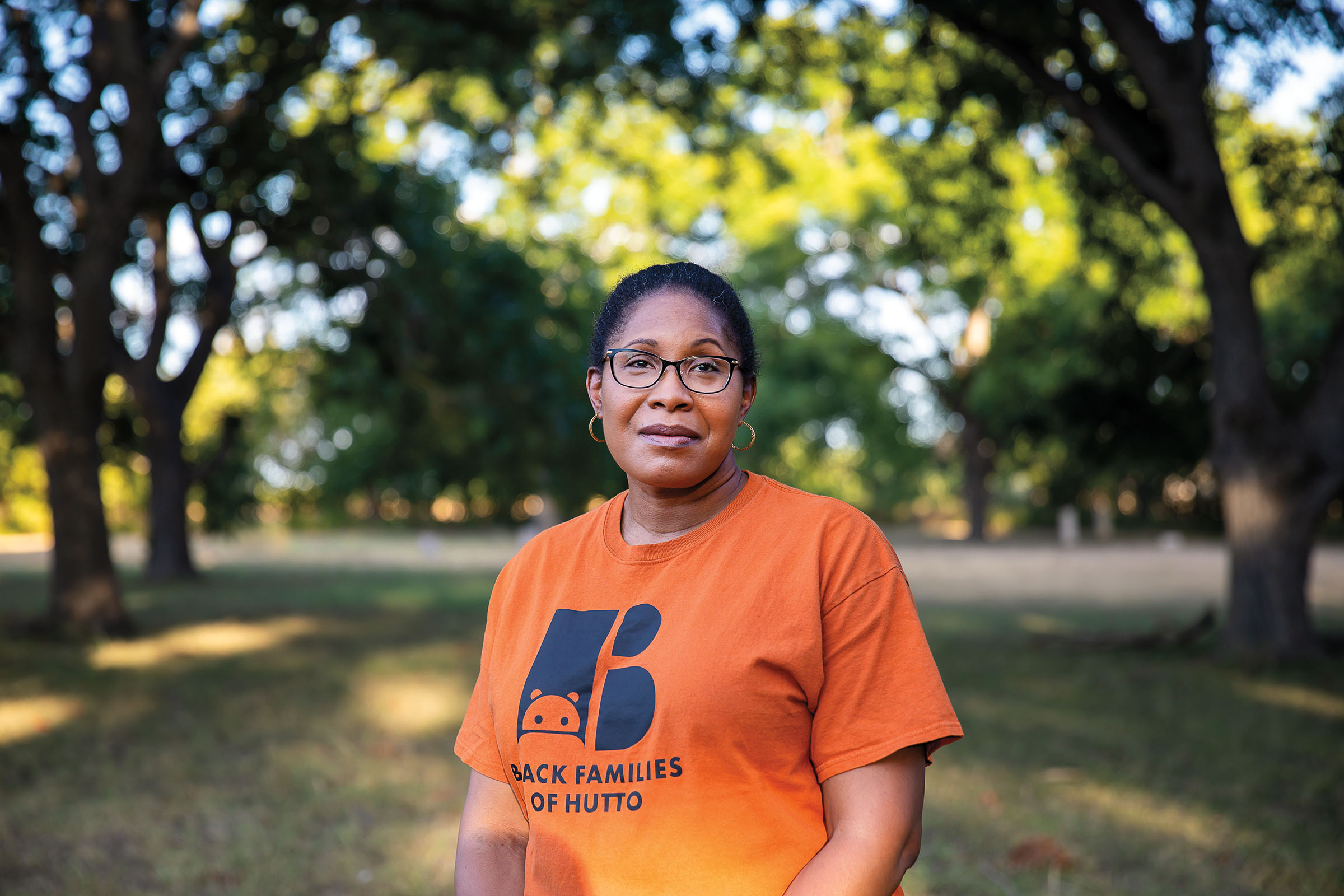 "Cemeteries don't migrate," Copeland Hammons adds. "They stay, and many of them lost the only caretakers they had. Entire communities dispersed."
Ancestry is important to Wade. He says he can name every one of his ancestors. Whether he's connected to them by blood or not, though, all the graves at Universe are significant to him. "Any life lived on this earth is important and should not be forgotten," he says. Not long ago, Wade brought some local Black leaders to the cemetery. "They didn't know it existed," he says. "They were blown away."
All across Texas, land is up for grabs. As people flood into the state, forgotten graveyards could be covered with new homes or yet another car wash. There are laws that protect cemeteries, but as Copeland Hammons says, "Cemeteries still get vandalized, they still get bulldozed, and they still get destroyed even though there are laws against it. What really keeps cemeteries safe is people."
The Historic Texas Cemetery designation gives individuals power to preserve these sacred grounds. Thanks to Bieber, Bonner, Ngbwa, and others, Shiloh got its designation this past May. Bieber immediately contacted the living descendants of the Kerley family, one of the most common names a visitor will find on a Shiloh marker, to tell them the news.
Alice Kerley was thrilled when Bieber called. She has relatives on both her side and her ex-husband's side buried at Shiloh, including her father-in-law "Bobo" Kerley. "For a long time, nobody knew that cemetery was there," Kerley says. "I want our kids to know where their ancestors are buried. I want people to know it exists."
Gone but Not Forgotten
Black cemeteries across the state tell their own stories.
Olivewood Cemetery, Houston
The city's first incorporated Black cemetery is the resting place for formerly enslaved people, prominent businesspeople, attorneys, religious leaders, and physicians. Many of the graves include examples of pre-emancipation burial practices.
1300 Court St.,
descendantsofolivewood.org
Freedman's Cemetery Memorial, Dallas
More than 1,000 graves were relocated from the site of Freedman's Cemetery due to construction, and community members fought for the memorial that now stands in their place. Statues and poems commemorate the story of the journey from slavery to emancipation.
2700 Lemmon Ave.
Concordia Cemetery, El Paso
Over 40 Buffalo Soldiers are known to be buried here. The cemetery features a memorial dedicated to the all-Black regiments that served on the frontier after the Civil War.
3700 East Yandell Drive, concordiacemetery.org
A historical marker hasn't gone up at Shiloh yet, but they did get a sign donated. "They spelled the name wrong, but I'll take what I can get," Bieber says.
Bieber doesn't have any relatives at Shiloh but caring for the cemetery is a duty she holds dear. "I was raised by my great-grandmother, and this helps me connect with her," she says. "I think about all the things she couldn't talk about, growing up when she did. I want to make sure we honor the ancestors."
Bieber knows that even with the designation, there's a lot to do. Volunteers are still needed to preserve and protect. And that sign, well, maybe one day they'll get one with an "h" on the end.
From the October 2022 issue