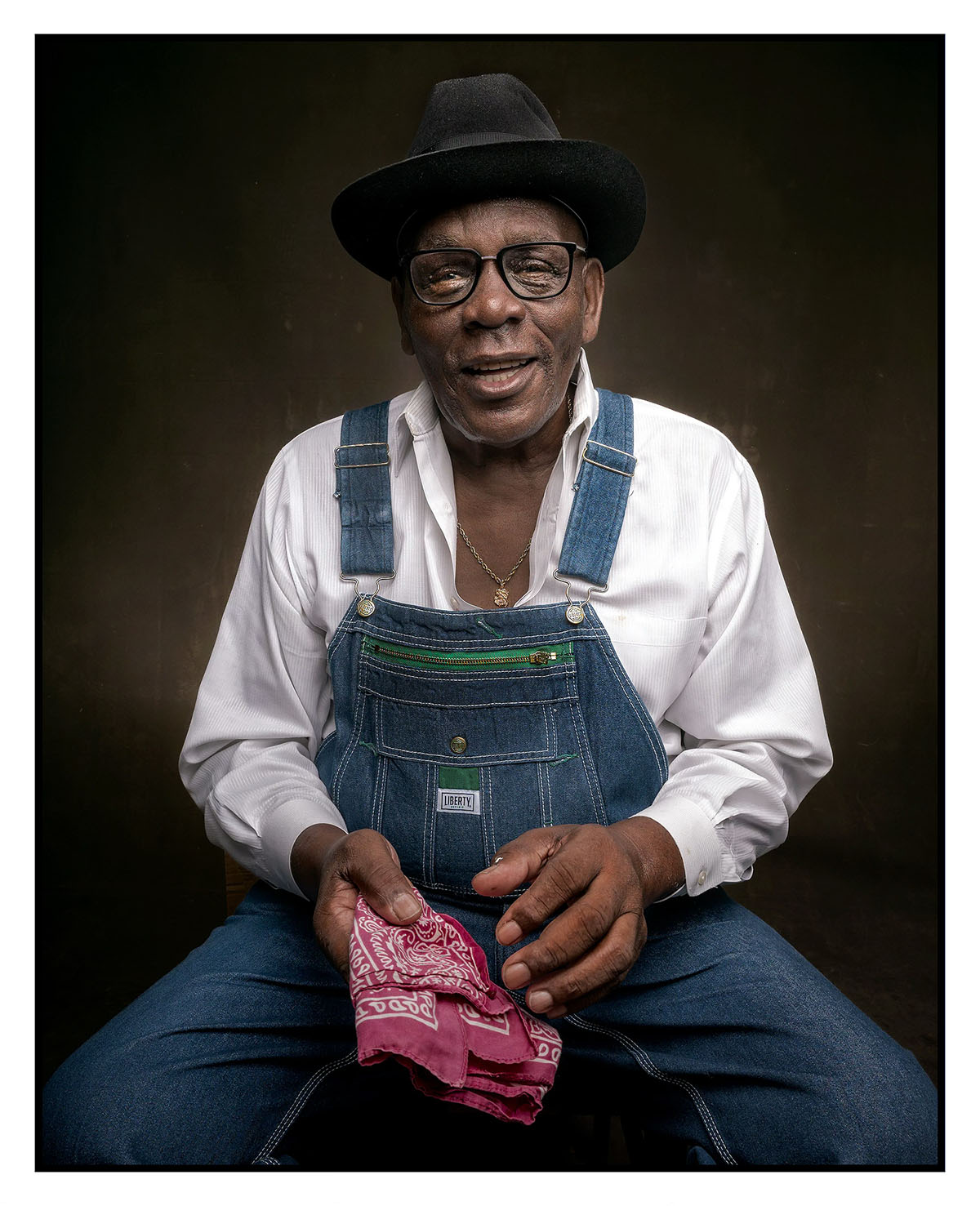 Hope Floats at Photo Exhibition 'Smithville, USA'
by Sarah Thurmond
It's Saturday night in Smithville, and inside a new gallery on Main Street, people mill about the space as laughter and lively conversation fill the air. Hanging high up on the white walls are more than a dozen large portraits, while postcard-size portraits are strewn about a long line of wooden tables set up in the middle of the room. Locals sort through the images, smiling as they recognize a neighbor's face captured in an unexpected way.
The town has come out to celebrate the opening of Smithville, USA, a photo exhibition by Jorge Sanhueza-Lyon that features portraits of several residents of the small town located about 15 minutes from Bastrop and best known for being the shooting location of the Sandra Bullock movie Hope Floats. Sanhueza-Lyon shot all of the photos using the same camera, lighting, and backdrop, so even though the subjects come from different backgrounds, parts of town, cultures, religions, races, and socioeconomic levels, they are all equal at this exhibition.
"Everybody has a different story and together they make up a bigger one," Sanhueza-Lyon says over the phone a few days later. "That's what I tried to show in Smithville—whether you're an affluent longtime Smithville family or a more recent arrival or someone who has lived there a long time and isn't affluent, everybody has a good story. I hope that's what is represented on the walls—a more equitable view of a small town."
Smithville, USA, which opened Oct. 22 and runs until Jan. 21, is the first exhibition at 212 Main St., an offshoot of Prizer Arts & Letters, a 10-year-old gallery and nonprofit in Austin. "Part of our mission is to use art as a catalyst for social change and bring people together," says Carrie Kenny, Prizer's director. "From the very beginning we thought this would make an excellent first show. Rather than coming in and putting up a show that didn't have anything to do with the community, [we'd] actually go into the community and create a show about the people who live there."
Kenny bought the building at 212 Main St., formerly a grocery store, about a year ago and converted it into an exhibition space along with an apartment for future artist and writer residencies. Prizer's is the first of two new galleries to open on Main Street this fall, adding to the town's growing revitalization efforts. For the first show, Kenny thought of Sanhueza-Lyon, who had created a similar project featuring people in his own neighborhood.
Born in Chile, Sanhueza-Lyon has lived in Austin for 30 years and worked as a photojournalist at the Austin American-Statesman and KUT, the city's NPR station. About 25 years ago, he started photographing his neighbors in East Austin, an area of the capital city that has undergone tremendous change in recent years, with new businesses and homeowners moving in while longtime residents have had to move out. Last year, Prizer presented some of his portraits at its Austin gallery in a series called Vecino (Spanish for "neighbor"), along with audio interviews that Sanhueza-Lyon recorded with his neighbors that people could listen to with QR codes.
"What I was trying to do is explore that concept of a changing neighborhood without using buzz words like 'gentrification' and other things that force people on one side or the other of the topic," Sanhueza-Lyon explains. "I really wanted folks to listen to the individuals, the people, and form their own ideas about what a changing neighborhood is without the hyper-polarizing terms."
Taking a similar approach for Smithville, the photographer got to work in August. He started digging into the place, forcing himself "to find the different parts of Smithville that maybe aren't represented in a more traditional sense of what Smithville is to an outside viewer," he says. He enlisted the help of artists who live in the town to get the word out about the project. They included Bernadette Noll, the founder of Reduce Reuse Remake, whose monthlong community clothing installation, Common Threads, just opened at 212 Main Street; and Stefanie DiStefano, a mosaic artist who has lived in Smithville for eight years. She owns the gallery Meanwhile at Silky's right across the street from Prizer's space.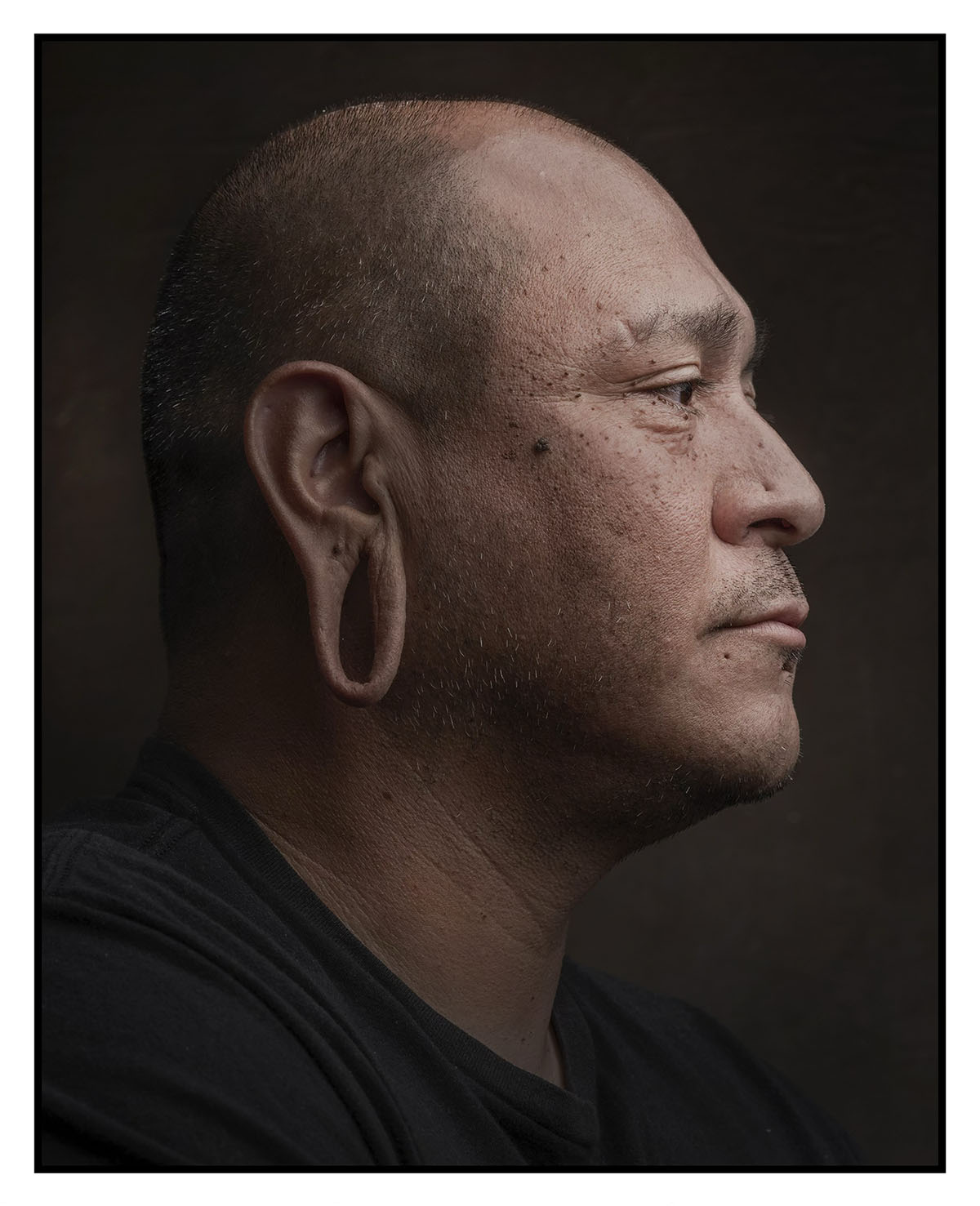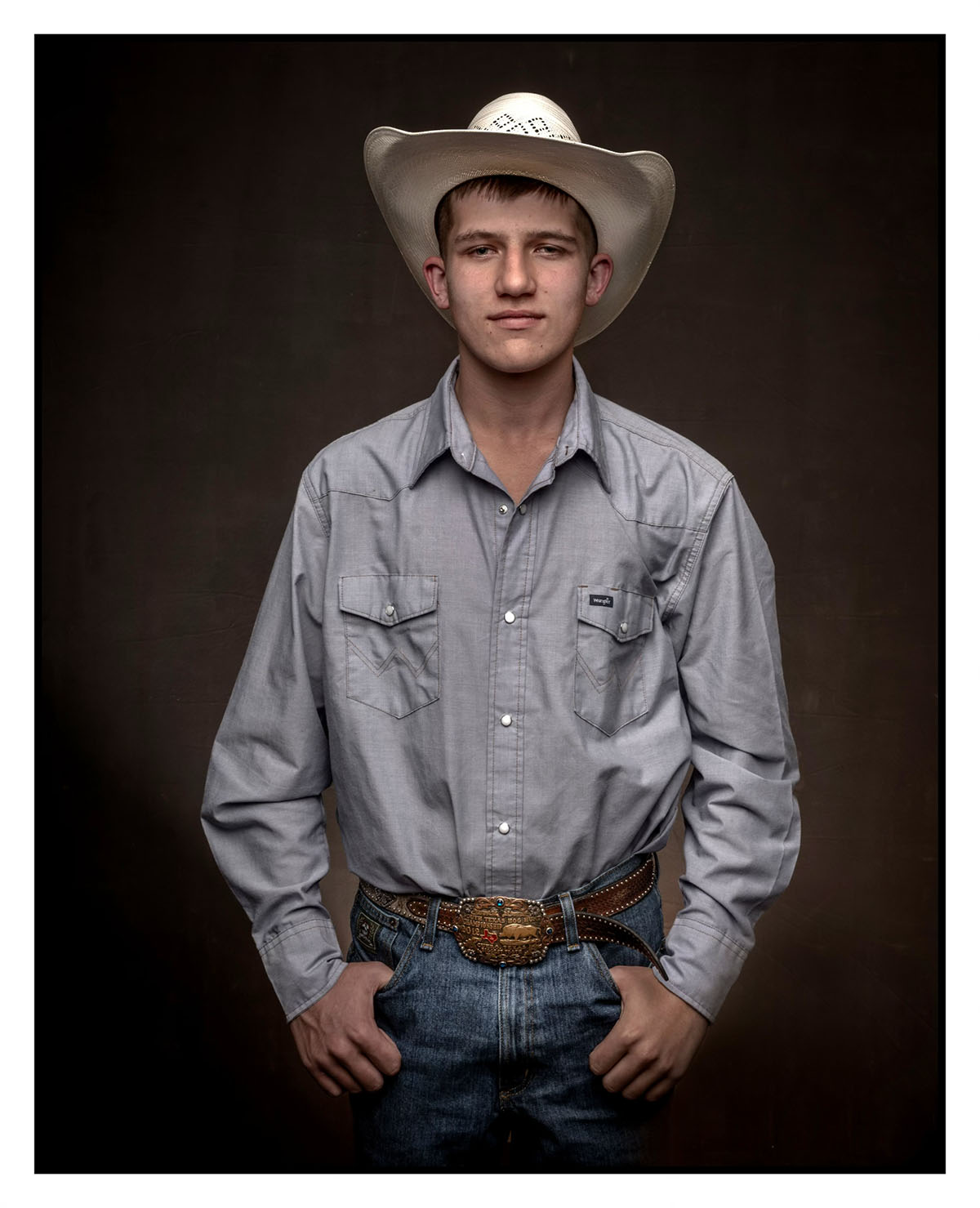 Sanhueza-Lyon set up a studio at 212 Main St. and started inviting locals to be photographed. It eventually became an open-door policy for those interested. Most sittings ran 15 to 20 minutes. He recorded interviews with some, a project he says is ongoing. While many showed up at the downtown gallery, getting other segments of the population to come proved challenging.
"A lot of the folks that I wanted to photograph were a little bit hesitant to go shoot in the gallery downtown," he says. These included people who live in the less-affluent Southside neighborhood, where DiStefano lives. "The Southsiders just don't hang out downtown," she says. So, she offered Sanhueza-Lyon her home studio as a place to photograph her neighbors. Fortunately, many showed up.
"It helped that Ted, my partner, is very much like the working man over here," DiStefano says.  "Everybody knows him. He literally took off on his bike and knocked on doors and it happened, like 28 people one day. They just came. That guy who I've been seeing forever got off his red tractor and he did it!"
In all, Sanhueza-Lyon photographed around 150 Smithville residents, ranging from a 15-year-old future rancher to a 72-year-old church pastor to the mayor of Smithville, Sharon Foerster. Some arrived wearing their best outfits while others came as they were. Only one participant had to be sent away to change clothes—a man named Rooster who arrived wearing a florescent orange shirt. "He's a gentleman with a pale, rosy complexion," Sanhueza-Lyon says. "He would have disappeared into this shirt that would have reflected the strobe in the most horrible way. He came back in his best Magnum P.I. shirt, so it worked out."
Fast-forward to the opening reception and participants are seeing their portraits for the first time. The ones that have been enlarged and mounted on the wall hang higher than usual for a gallery show. That is on purpose, says Sanhueza-Lyon. "I want everybody to look up at all their neighbors, because a lot of times people don't."
Johnny Ray Thomas, the 72-year-old pastor of Sweet Home Primitive Baptist, says he refused more than once to have his picture taken. Now his image appears on the flyer being distributed around town. Already a local celebrity, he once served on the city council and he's the owner of West End Park, a historic venue that was once a stop on the Chitlin' Circuit. Asked about his portrait, he smiles. "It's great," he says. "You'll notice I'm running my mouth [in the picture]. I love to talk."
Teenage rancher Wesley Ferrell says he found out about the project through his teacher, who called his mom "asking for a young-generation cowboy," he says. "[My mom] said she had just the right person. I guess that was me." Having never done anything like this before, he thinks the experience was "cool," he says, and he likes his portrait. "I think it looks good. It makes me feel good, I guess."
More than just a celebration of Smithville, the opening reception achieves Prizer Arts & Letters' mission of bringing people together. DiStefano chokes up just thinking about the experience. "It was the most fantastic art opening I've been to in my life," she says. "It was so moving and so emotional, having the opportunity to hang out with this or that person who I would never be with downtown. I had the deepest conversations with people that night."
For Sanhueza-Lyon, the feedback he's receiving about the opening reception is "supremely rewarding," he says. "A lot of locals had never seen such a diverse crowd of Smithvillians together like that. And that was kind of my goal at the beginning—give people equal time in front of the camera, in front of a microphone, and just challenge folks to think of other possible Smithvilles."
He hopes to continue the project in other small towns around Texas, places like Smithville, which he describes as "a town that you discover accidentally [because] it's far off the highway." And maybe these other towns will get to share a similar experience. "That opening really showed me that it's still possible, that we can disagree on other things but still enjoy each other's company," Sanhueza-Lyon says. "I think in this case what was unifying was everybody's love of Smithville."
Smithville, USA is open through Jan. 21 and Common Thread: Redue, Reuse, Remake is up through Nov. 29 at 212 Main Street. Meanwhile at Silky's, located at 205 Main Street, is currently showing works by the late Romanian artist Anne Marie Adony.