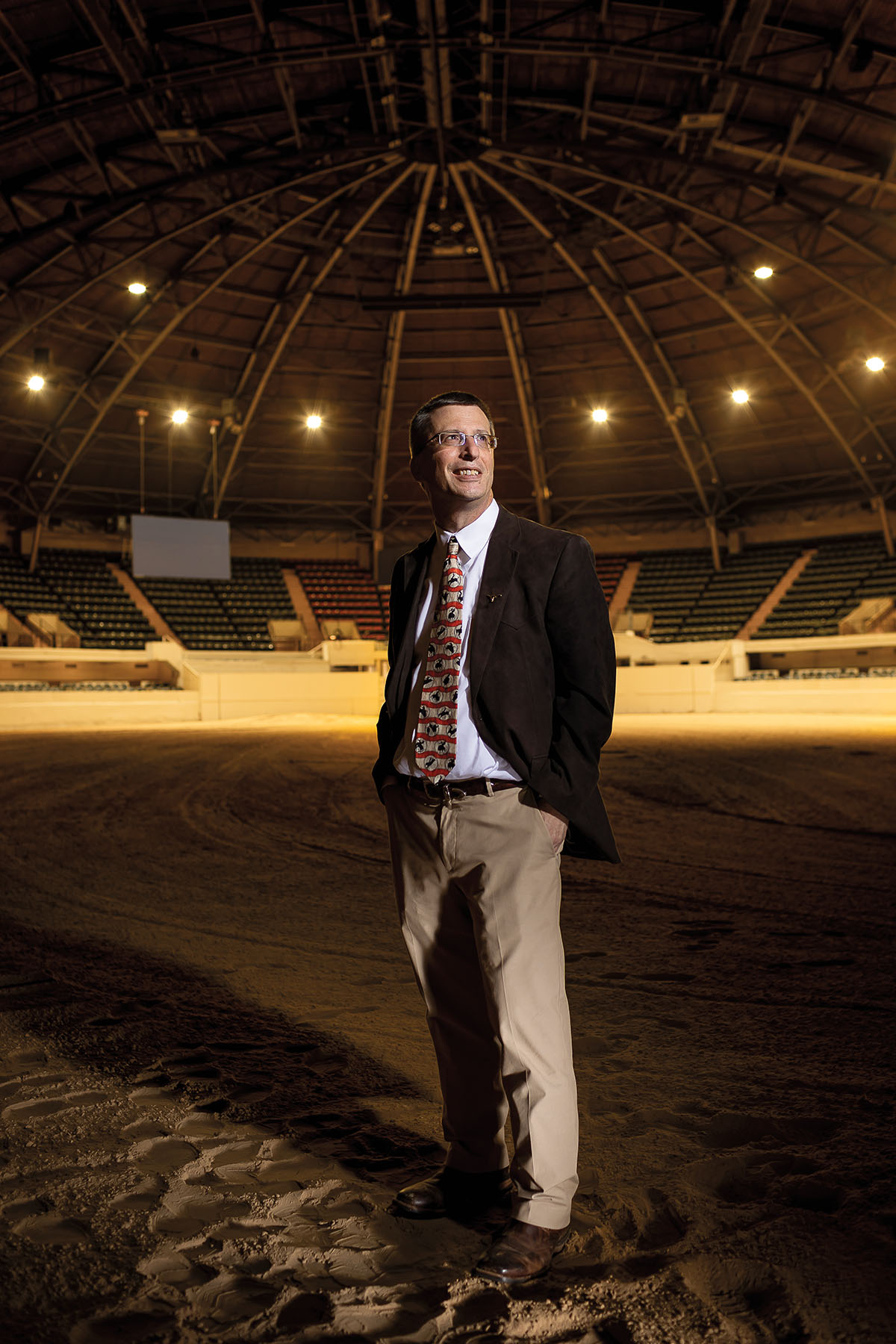 I'm out at Charles B. "Chuck, the Wrangler" Hart's 36-acre property in Temple, where he leads me to the barn to show off his old riding saddle and the worn leather chaps his mom sewed for him over 50 years ago. After he's finished showing off some of his prized possessions, he opens a beautiful wooden cabinet hanging on the wall of his living room to reveal a 100-year-old Torah. "Most people think it's a gun cabinet," says Janet Hart, Chuck's wife.
Chuck is part of a small but mighty segment of Texas Jews who grew up riding horses, and in some cases wrangling and rodeoing, too. Chuck used to ride ponies after Sunday school on Main Street in Houston in the 1940s for 10 cents a pop. "It was 25 cents to ride the bigger ponies," Chuck says. His lifelong love of riding led him to the rodeo team at the University of Houston, where he competed in bareback riding and became president of the University of Houston Rodeo Association. "I've still got my spurs," he says. After a stint in the Army, Chuck got a job teaching horseback riding at Echo Hill Ranch camp in Medina. He loved instilling a passion for riding in city kids who had never been on horses before. He introduced those kids to the cowboy spirit—a love of adventure and a healthy dose of rebellion. That job at Echo Hill is where he got his nickname, and where he met Jan.
I was led to Chuck by Hollace Ava Weiner, a Texas-based Jewish historian and editor of the book Lone Stars of David: The Jews of Texas. I wanted to know more about Jewish "cowboys" in the broadest sense of the word. If vaqueros drove livestock north of the Rio Grande in the early 1700s, and cowboy culture in Texas soon followed, how did Jewish immigrants—and my ancestors—fit into that history? I hadn't heard about many Jewish cowboys—the existence of cowboy churches hints at just how synonymous cowboying is with Christianity. Even so, I figured Jewish cowboys were out there, whether rodeo cowboys, ranchers, or country folks. It's just that none of the history books I was taught as a kid included anything about how Jews got to Texas and whether they embraced its mythic culture. But Weiner helped turn the page by connecting me with others like Chuck.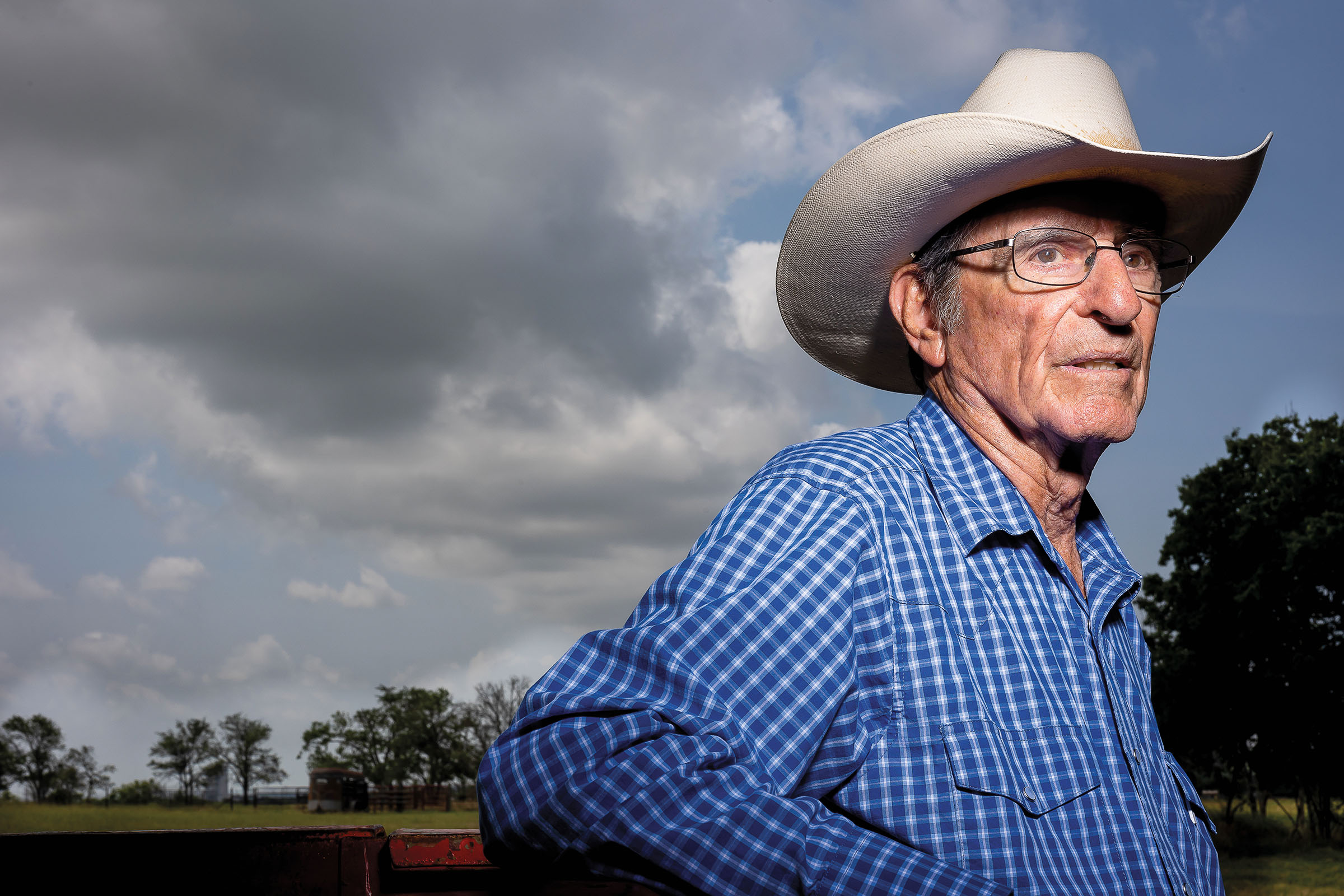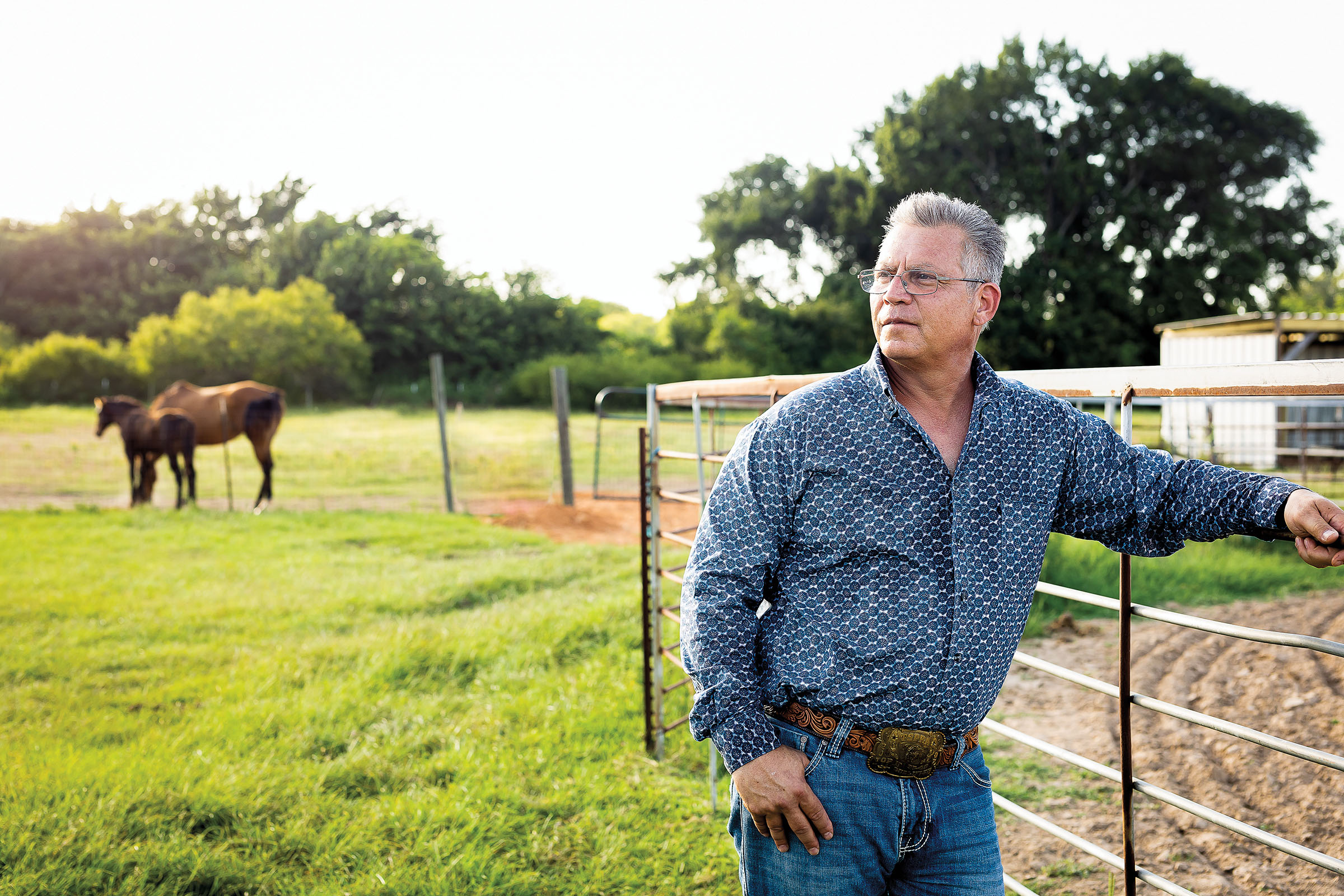 My own family came to Texas the same way so many other Jews did, by fleeing religious persecution in Russia in the early 1900s and emigrating on ships headed to faraway places like Galveston. My great-grandfather, a Russian blacksmith who was shipped to Siberia to break wild horses, made his way to Fort Worth via Galveston and Texarkana. His son, my grandfather, was born in Texarkana and later played a cowboy in an episode of the 1960s TV show Rawhide, with Clint Eastwood. My dad in turn grew up dreaming of being a "real" cowboy, riding his horse, Easter, around ranchland in Fort Worth, across wide-open spaces that later became Hulen Mall, Loop 820, and Bryant Irvin Road.
Today, out of roughly 30 million people in Texas, there are about 176,000 Jews, up from 15,000 in 1899, according to the American Jewish Year Book. Prior to 1821, Spanish authorities required every resident to practice Catholicism, but that doesn't mean Jews weren't here; allegedly, some Jews fought at the Alamo. The myths about early Jews in Texas don't loom nearly as large as the mythology of cowboys in general, but they're out there. As for Jewish cowboys, most people probably think of musician and 2006 Texas gubernatorial candidate Kinky Friedman, who named his band The Texas Jewboys and released an album called Last of the Jewish Cowboys: The Best of Kinky Friedman. "There's something great about wanting to be a cowboy," Friedman says, "especially now that the world is so sanitized and trivialized."
The desire to be a cowboy was part of what drew Asleep at the Wheel frontman Ray Benson to the state. Benson, who grew up in Pennsylvania, says he was "fascinated by the history of Jewish people in Texas." As a 6-foot-7-inch redhead, he has more than once heard, "Funny, you don't look Jewish." Benson moved to Austin from San Francisco in the early 1970s "to become a Texan," which is evident in his customary cowboy hats and devotion to Bob Wills, the king of Western swing. His plan worked because in 2011 he was named "Texan of the Year" by the Texas Legislative Conference, and he has a plot reserved in the Texas State Cemetery. Benson and Friedman might not be out there roping cattle, but they embody a certain spirit of the cowboy myth—a myth that, over time, has expanded to include not just ranchers and ropers, but musicians, artists, chefs, and CEOs.
"I don't see a Jewish cowboy as being something strange," says Rabbi Andrew Bloom of Fort Worth's Congregation Ahavath Sholom. "I see it as a natural flow of culture, faith, religion, and where you live." Bloom founded the Cowtown Clergy, which brings a multifaith perspective to current affairs, from Winter Storm Uri to the George Floyd protests to the wisdom of Willie Nelson. Bloom also officiated what he claims is the only Jewish wedding to have been held on the floor of the Fort Worth Rodeo. "I'm not thinking of a person on a horse," Bloom says of the cowboy stereotype. "I'm thinking of a way of life."
That can take on many forms. There's the Luskey family, inducted into the Texas Cowboy Hall of Fame in 2018 for their Luskey's Western wear stores. There's Frances Rosenthal Kallison, a National Cowgirl Museum Hall of Famer who helped run a cattle ranch near San Antonio. The "Kallison Cowboy," a statue that stood atop Kallison's Western Wear store, became a local San Antonio landmark, though it is temporarily down for restoration. There's also Jonathan Hochman, a retired bull rider who lives on 10 acres in the "postage-stamp-size town" of McDade, with his wife, stepdaughter (who is a professional barrel racer), 15 horses, three dogs, five cats, and two goats. Like Benson, Hochman grew up in Pennsylvania, but instead of gravitating toward country music, his passion was extreme sports.
"I was never very good at bull riding, but I loved it," Hochman says. "When I started out, I hid my Jewishness under the nom de guerre Johnny Lee." Hochman was often the first Jewish person people had ever met in bull riding, but eventually he embraced his name and his heritage. Hochman says the best thing about bull riding was the people and places he encountered traveling around the state. "I went from Sweetwater to Lubbock, into the dust storms of the plains and the mesas of Big Bend," he says. One thing he learned after he stopped trying to separate his Jewishness from his life as a rodeo rider: "The differences aren't as great as some people think."
I'm no bull rider, but I understand Hochman's impulse to hide his Jewishness. I grew up saying the Lord's Prayer before middle school volleyball games. Someone actually drew a swastika on my notebook in school once, and experiences like that can make you guarded. For several years, I felt different and tended to keep my Jewishness to myself. A few of the people I talked with for this story had similar experiences, but most of them said that more often than not, mutual respect defined their experiences. A cowboy is a cowboy, whether they light a menorah or not.
Joe Buchanan, a musician who plays "country with a Jewish soul," spent much of his Christian childhood on a ranch near the border in South Texas. He went to church as a kid but never felt like he fit in. "I had never met a Jewish person growing up," he says. Eventually he fell in love with a Jewish woman, got married, and 13 years later told his wife he wanted to convert to Judaism. The transition shaped his music, with lyrics like "I've never been to Israel, but I've floated the Frio River."
On the road, Buchanan has visited Jewish communities from El Paso to McAllen to Houston, where he lives. A few years ago in Austin, when he was playing a show during SXSW, he "busted out a shalom aleichem onstage." A guy came up to Buchanan after the set and quietly, nervously asked him if he'd just heard Hebrew at a country show. "I said, 'Yeah, you did,'" Buchanan says. "And then I told him he didn't have to whisper."
From the September 2021 issue