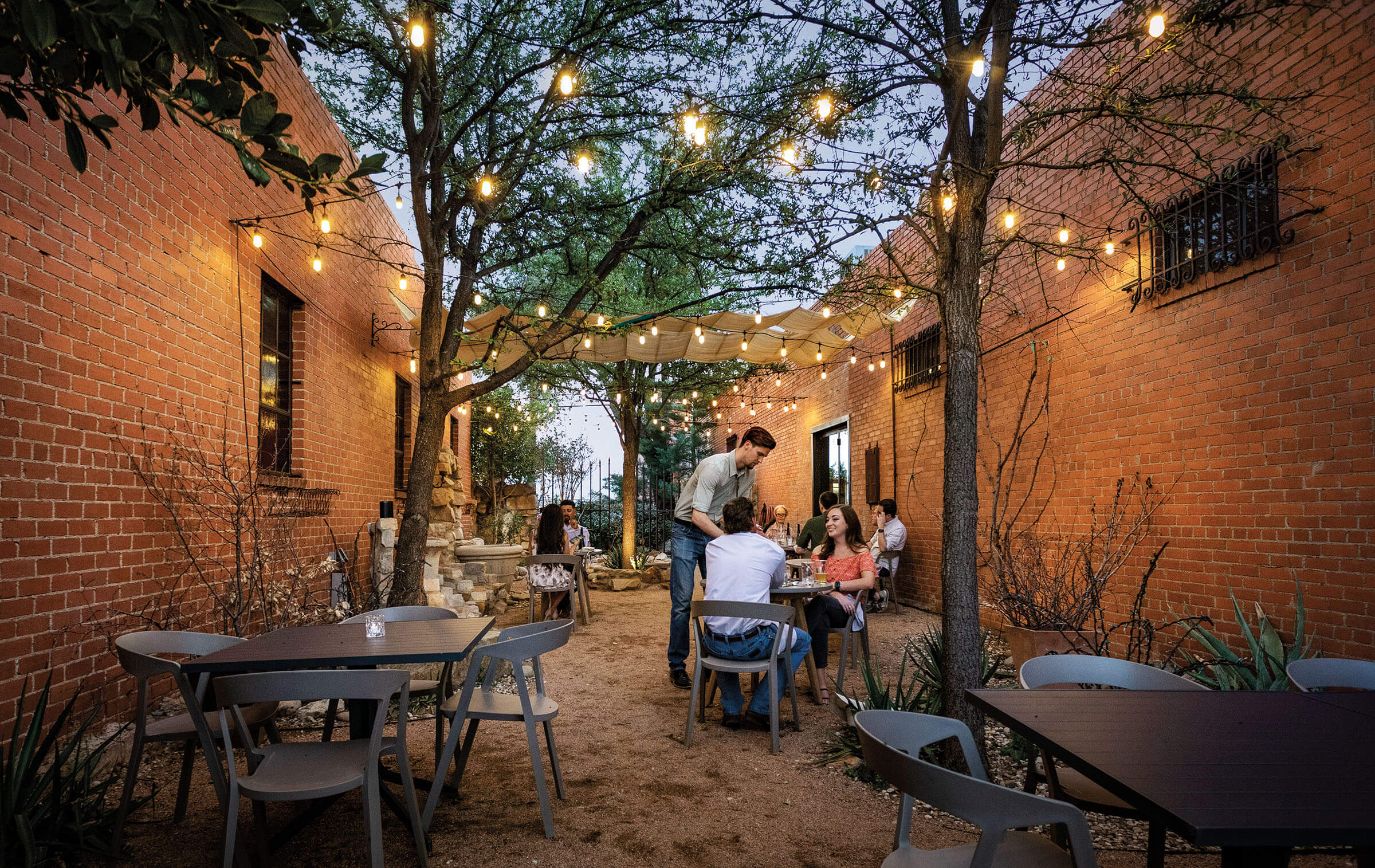 While Lubbock is known for being flat and dry, The Nicolett has risen out of the High Plains and is staking a claim to destination dining.
Co-owner Finn Walter, a 2022 James Beard semi-finalist for Best Chef: Texas, hopes to bring visitors back to a rejuvenated arts-centric area that is transforming downtown Lubbock. The Nicolett is his opportunity to show everyone that his hometown is no longer stuck in the past. "I think Lubbock is embracing a lot of things it used to chase away," Walter says. "There's a new appreciation for elevated food and servings that are more French-size than heaping American dishes."
The Nicolett
511 Broadway St., Lubbock,
Tue-Fri 4 p.m.-9 p.m.,
Sat 5 p.m.-9 p.m.,
Sun 10 a.m.-2 p.m.,
806-993-0144;
thenicolett.com
Traditionally, Lubbock has been known for just that—large portions of standard, down-home comfort food. It was a risky move to turn the tables on these expectations, but Walter feels he understands his clientele.
Everything about The Nicolett, from its design to its food, is a blend of old-school Texas hospitality and contemporary, inventive cuisine. The red-brick restaurant, a former single-family home, is named after the city's first hotel. Step through the heavy wood-and-iron doors and you're greeted by an open-concept space, interrupted only by a massive stone fireplace that reaches up to an exposed-ductwork ceiling. Light peeks in from clerestory windows up high, and outside a greenhouse resembling a chapel glows in the night.
"I wanted to create a place that feels like it's always been here and at the same time, makes people feel this is something they're discovering for the first time," Walter says.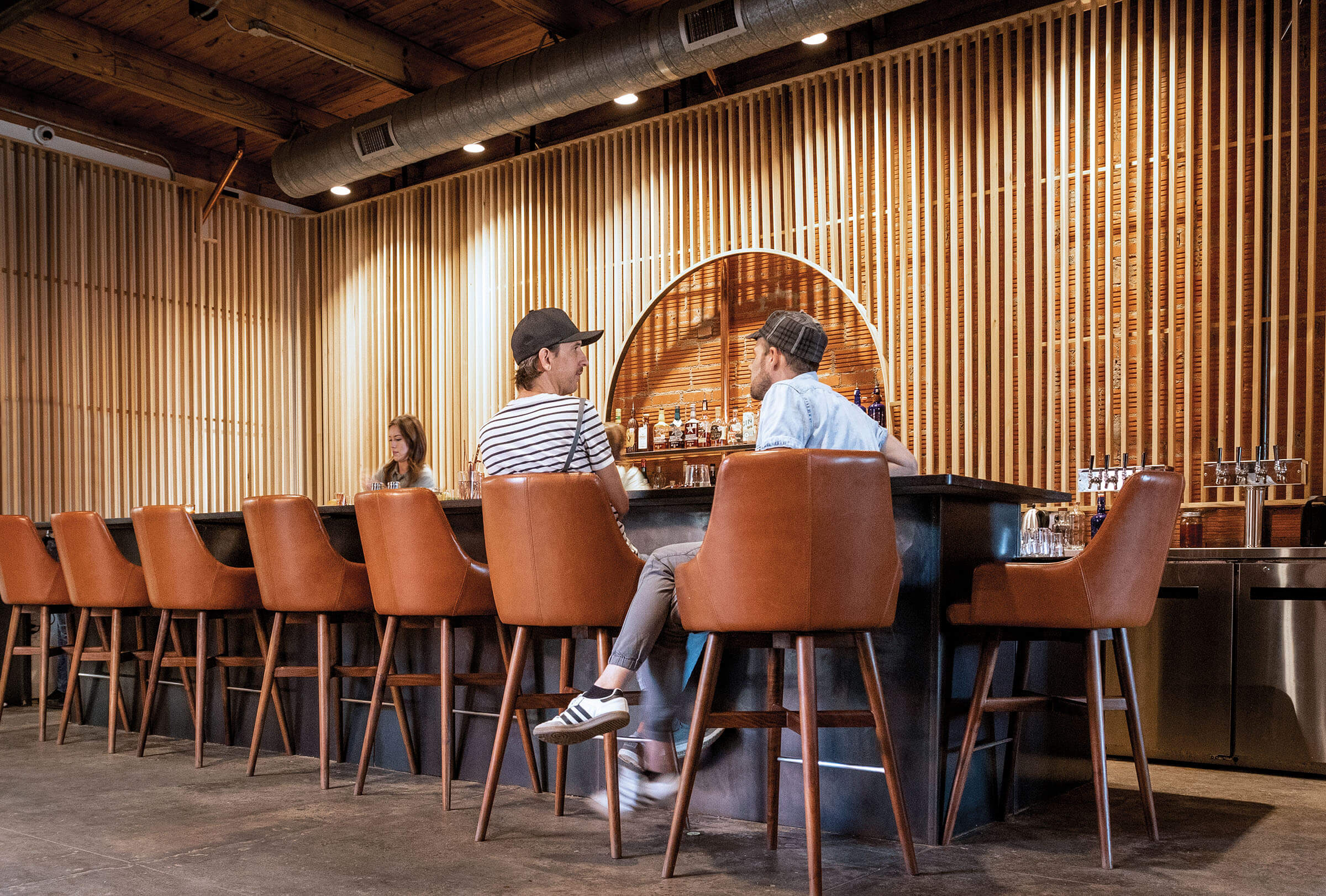 Walter's mission is to stay true to the Lubbock terroir and his favorite childhood flavor memories, while introducing adventurous foods prepared with techniques he honed while coming up in the restaurant world. That includes gigs at L'Epi Dupin and Le Bistral in Paris, The Restaurant at Meadowood in Napa Valley, and The Driskill in Austin. Once he established himself as a chef, Walter earned his MBA from Texas Tech in 2018. With the help of his wife and business partner, Arden Ward, he then opened The Nicolett in the fall of 2020.
The restaurant's most popular dish is beef cheek brisket with a truffle jus, topped with shaved Australian winter truffle. It is served with creamy potatoes that require no gravy and Japanese pickles that imitate an earthy root vegetable, crunchy with just a hint of salt. "That dish embodies what I'm trying to do here—marry West Texas cooking with French cuisine," Walter says.
The elk tartare bursts with intense aroma and flavor and is enhanced by local shallot, sprinkles of chive, and a hint of peanut. The oxtail ravioli—The Nicolett's creation—is presented in a shallow bowl and looks like a sunny-side-up egg yolk nestled in butter sauce. The oxtail is sourced locally from Midland Meat Company, then braised in rosé with lime zest and lavender.
The Nicolett's menu has continued to evolve since the restaurant's opening. Though the dining scene is only now beginning to return to pre-pandemic normalcy, Walter used The Nicolett's first few months as an extended soft opening, experimenting with dishes and soliciting feedback from diners. In summer 2022, he continued to experiment by hosting a pop-up in the restaurant's courtyard introducing new non-alcoholic cocktails to guests.
In what has traditionally been a hard-drinking town, some 80 people showed up to sample drinks and appetizers. "We didn't know how Lubbock would respond, but our pop-up was so successful,'" says head bartender Caitlinn Mier. "We created a full menu of non-alcoholic cocktails to complement our already popular traditional cocktails. Younger people in their 20s and 30s are especially interested." Mier believes an increased emphasis on health and a desire to drink whatever you want without feeling excluded are behind the sober-curious trend.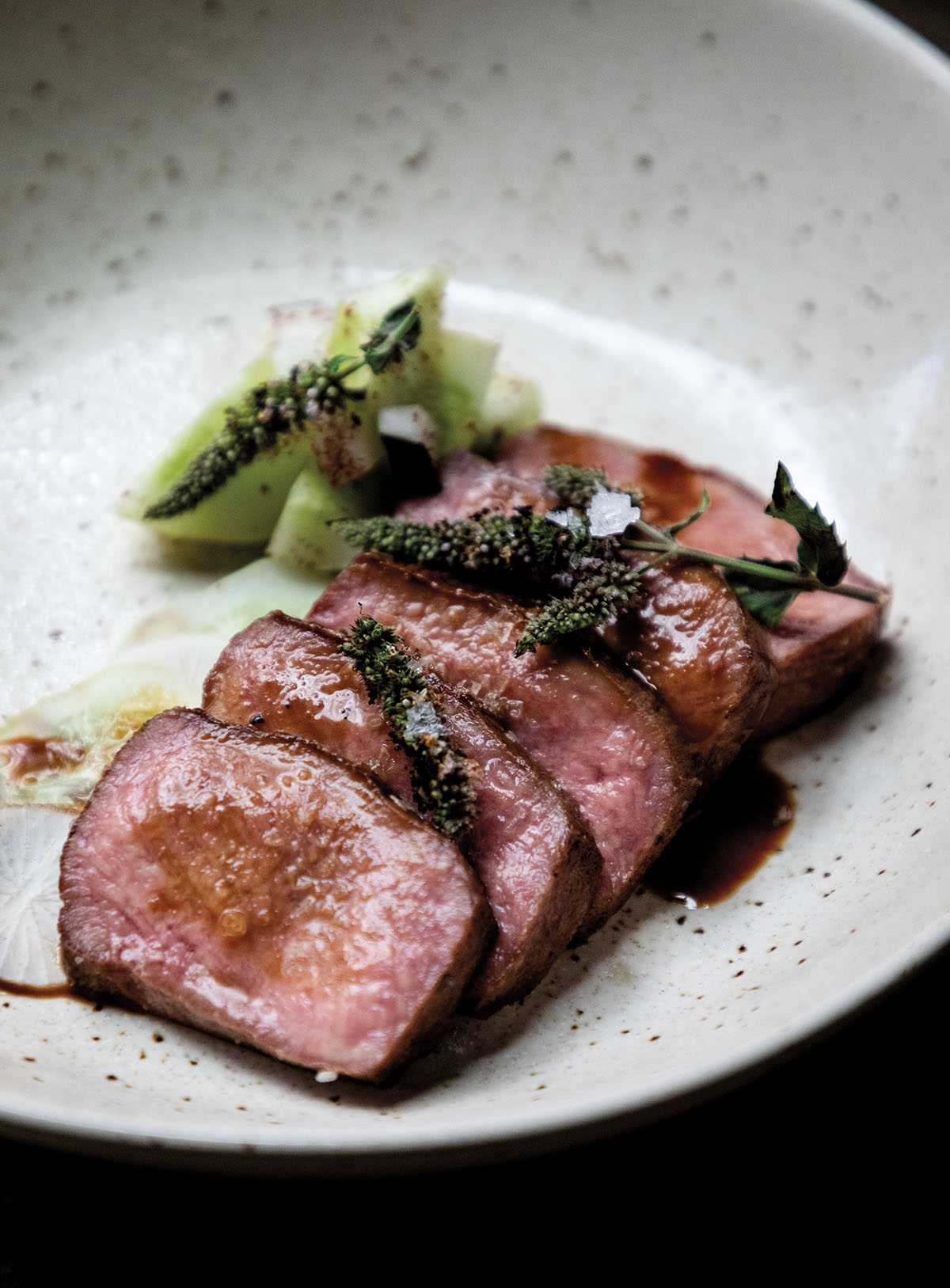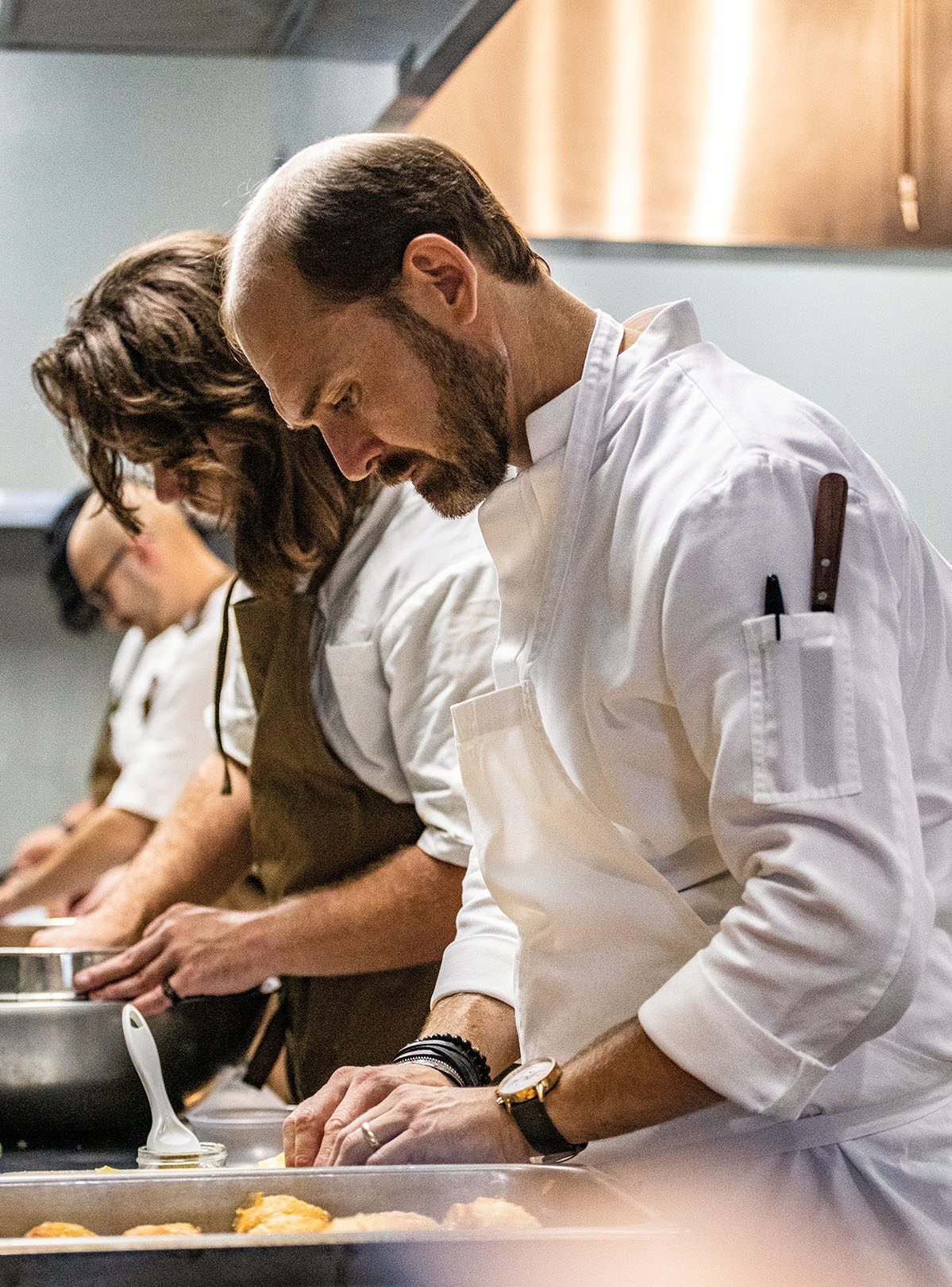 The alcohol-free cocktails at The Nicolett are their own works of art. The I Love Yuzu, made with Ghia, which is a non-alcoholic aperitif, is at once tangy, sour, and fizzy. The Garden Gimlet is floral and fragrant, with distinct notes of sage. And the 74 Sour is a smoother substitute to bourbon, tart-sweet with egg white foam and garnished with a lemon slice and Luxardo cherry.
As another testament to what Walter has created, he received an award recognizing his excellence in entrepreneurship from Texas Tech in September. Dean Margaret L. Williams showed up personally to deliver the news with tears in her eyes. "One of the reasons this meant so much to me is because I could see that it meant so much to him," she says. "His ability to transport his vision for a fine dining experience—which has been honed at some of the finest restaurants in the world—to Lubbock is, I'm sure, a daily challenge, and I felt that this recognition came at an important time in that journey."
Indeed, Walter is transforming the way Lubbock sees food. His favorite dish on the menu is beef tongue, and he's put a lot of thought into it. He's turned Parker House rolls into Russian-style mead, which he uses to brine the tongue. He then confits it in duck fat for 48 hours and gives it a light sear on the outside. "It has the texture of a fillet, but the mead adds a nice nuance," he explains. "The whole dish encompasses High Plains cuisine. Let's face it, beef tongue wouldn't be a hit in Austin or Dallas, but here, it works."
From the November 2022 issue