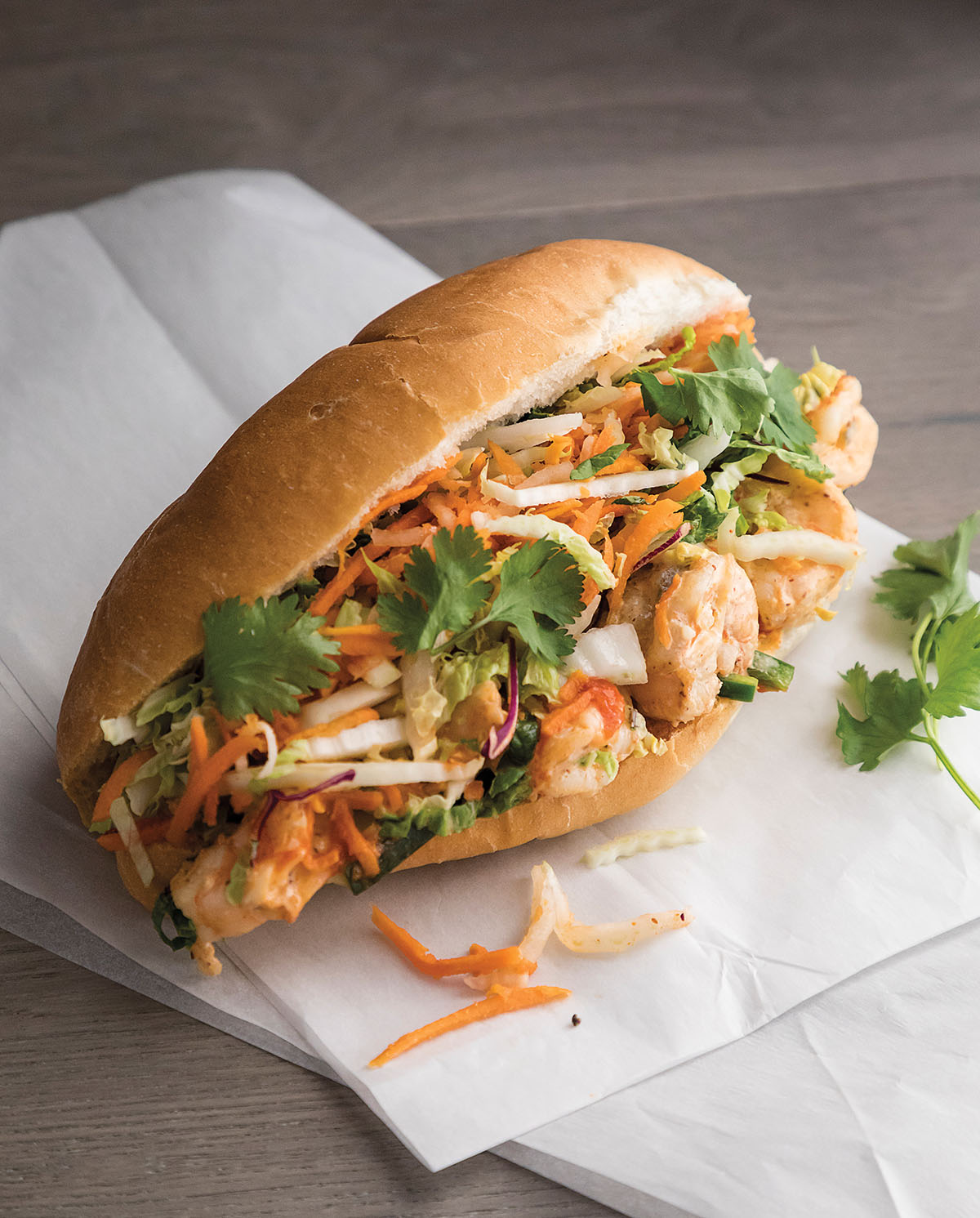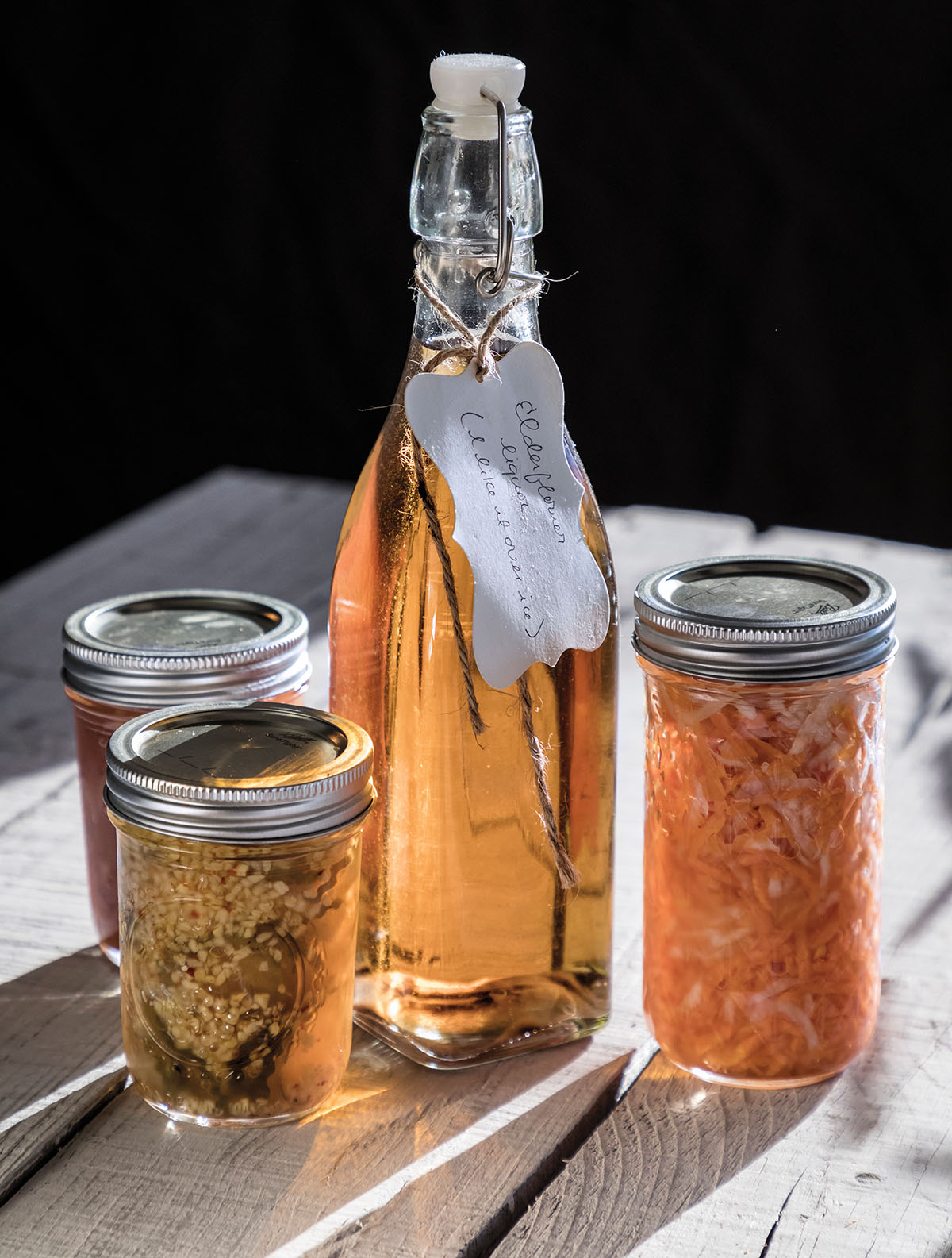 In the tiny foyer of Monica Cobb's namesake restaurant in Beaumont, a chalkboard sign reads: "No matter where you go in life … one thing you can count on is being greeted with food. That's the strength in our cultural connection. We honor this path and we honor you."
Cobb speaks from experience—she's traversed the globe in pursuit of international flavors and diverse cooking gigs for more than 20 years. She brings what she's learned to Monica's Restaurant, which opened in 2016 and serves dishes based on the many cultures that influence southeast Texas, from Vietnamese to Cajun to Italian. For example, her Bahn Mon sandwiches—inspired by the Vietnamese/French banh mi—are served on bolillos (rolls) from nearby Ana's Mexican Bakery. One variety is stuffed with broiled Gulf shrimp, soy aioli, cucumber, curried remoulade, Asian slaw with Thai basil and mint, mango chile vinaigrette, red curry honey glaze, and sriracha.
Cobb's career in the kitchen started on her family's farms near Kirbyville in the Big Thicket area. Her grandfather raised dairy cattle and farmed vegetables. The family also butchered hogs and smoked sausages. "We were self-sustaining—growing, canning, and eating what we produced," she says. "I could make cornbread by age 7, though the cast-iron skillet was too heavy for me to lift."
After high school in the early 1990s, Cobb spent a summer in New Orleans and began her wandering years. She spent time in Austin and Washington state before returning to Beaumont's Lamar University to study nutrition. "My friends were all artists, and I wanted to be one, too, but what I could do was cook," Cobb says. "I decided to practice art through cooking. But I needed to see more of the world."
Cobb set off once again. This time she road-tripped to Los Angeles and cooked for two years at the Sunset Strip's Spago—Wolfgang Puck's Michelin-starred celebrity hot spot—while earning a degree at Westwood Culinary Academy. For the next few years, she was a private chef in Venice Beach and for a group of artists and architects at three Burning Man festivals in Nevada. Then, she spent six months in Cairo, Egypt, establishing an Asian-themed restaurant on a Nile riverboat owned by the uncle of an acquaintance. After eating her way across Europe for six months, she returned to Texas in 2003. "My journey continues," she says, "even though it brought me back to Beaumont."
Upon returning to southeast Texas, Cobb developed her reputation for creative cooking using local sources by holding monthly pop-up "Renegade Dinners" at unorthodox locations and operating the Bahn Mon food truck. In Beaumont she's found plenty of fresh, local, and sustainable ingredients that fit splendidly into her "chef-driven, farm-fresh" ethos. "We sit on a culinary gold mine here," she says.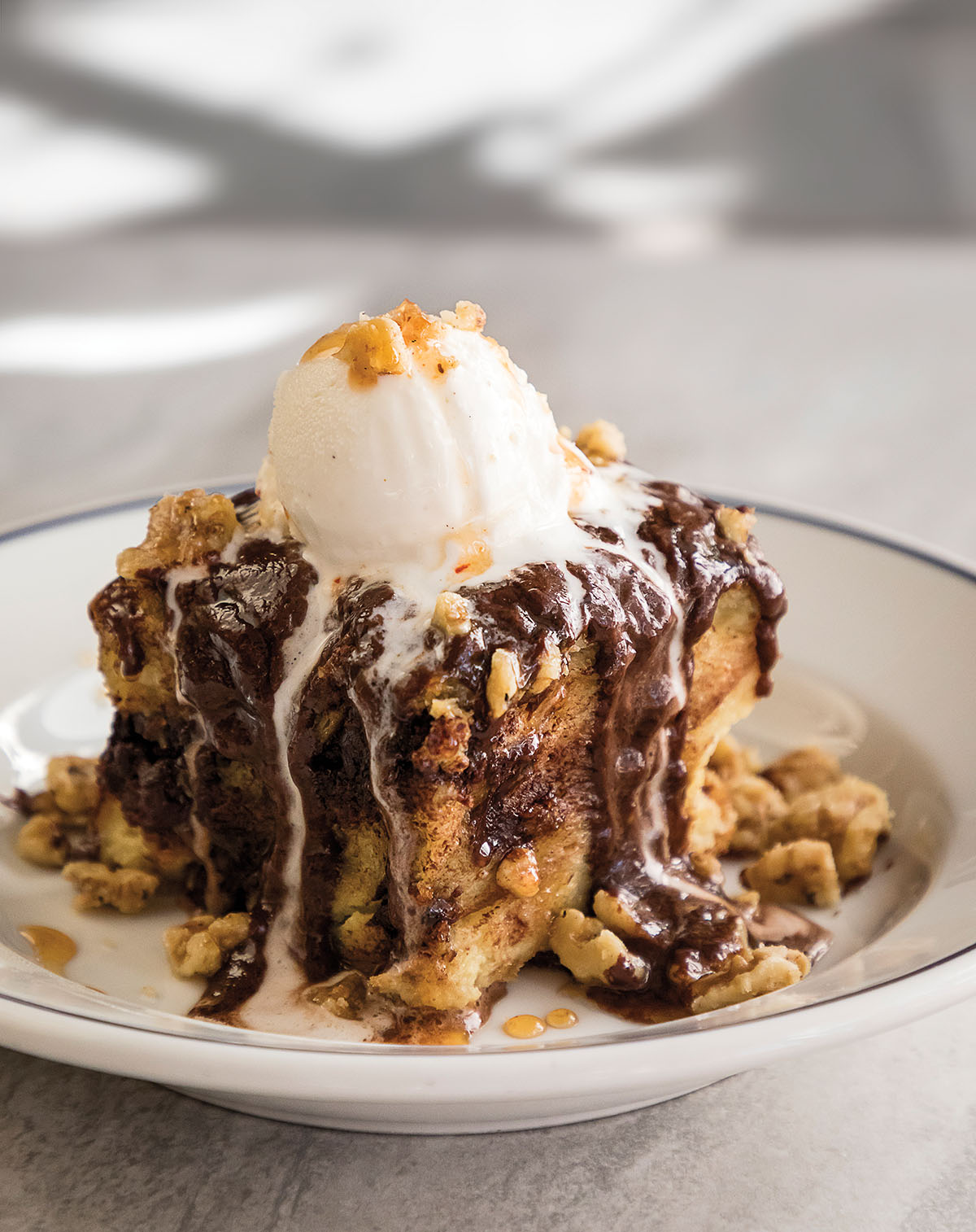 The gems found on her menu include produce from Donna's Farm in Fannett, 14 miles south of Beaumont; and meat pastured at Wild Earth Texas in LaBelle, 23 miles south of Beaumont. Seafood is straight from a Gulf company called Seafood Lover, and Cobb is loyal to TexJoy spices and Seaport coffees (both from Texas Coffee Company, a Beaumont business founded in 1921). She ardently supports the Beaumont Farmers Market, the nucleus of the area's food community.
Commitment to local products can sometimes be problematic though. When Tropical Storm Imelda inundated the area last September, roads and highways were underwater, fields and greenhouses were flooded, and supply chains were cut off. "My biggest challenge is staying the course that I've set," Cobb says. "If I can't get access to the ingredients and products that meet my standards, I won't go to second best. Sometimes it's hard to help customers understand why their favorites go off the menu." That's when she gets creative with her daily specials, which have included a New Mexican chile cheeseburger, a Japanese pork milk-bread sandwich, and Szechuan wok noodles with chicken or pork.
Cobb leans heavily on her rural East Texas roots, global culinary adventures, and devotion to local ingredients. And she is committed to her heartfelt belief in the power and connectivity of hospitality and good food. "We have such a strong food culture here, and we need to make the most of it," she says. "Beaumont should be a food destination."
From the February 2020 issue