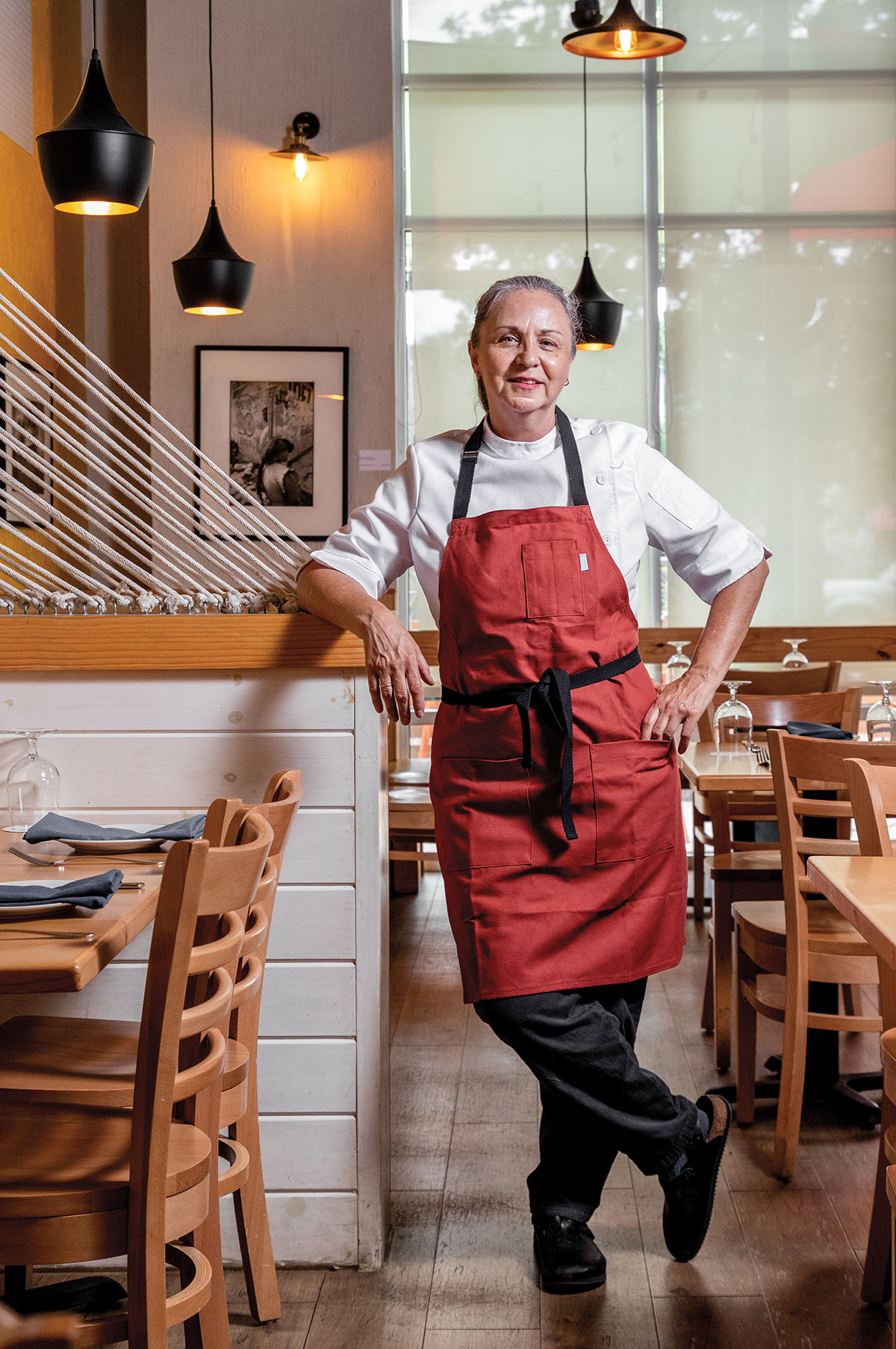 At El Naranjo—a bright and lively space at the bottom of an apartment complex in South Austin—diners sip on margaritas with fresh-squeezed lime juice on the rim. Tacos and queso grace the menu, and tortilla chips make their way to tables before the main course. But as owner and head chef Iliana de la Vega will tell you: This isn't just another Tex-Mex establishment.
Ask any of the servers, each of whom is extensively trained on the origins of the dishes, and you'll quickly learn the dinner restaurant exclusively serves traditional Mexican cuisine. Since 2012, El Naranjo has been offering dishes inspired by foods from de la Vega's childhood and her professional career. "Mexico City is kind of the mecca for all things in Mexico," she says. "Everything converges there."
El Naranjo
2717 S. Lamar Blvd., Suite 1085, Austin.
Open Tue-Thu 5-9 p.m.,
Fri-Sat 5-10 p.m.,
Sun 11 a.m.-2 p.m.,
512-520-5750;
elnaranjorestaurant.com
Her dedication to tradition has not gone unnoticed. In June, de la Vega earned a James Beard Award for the first-ever Best Chef: Texas category. In the food world, that's like winning a Grammy or an Oscar, though de la Vega says accolades have never been her motivation. The restaurant is known for its homemade corn tortillas and traditional moles—sauces which are served with meat or vegetables. The most popular is the mole negro. It's made with more than 30 ingredients, including chile chilhuacle negro, almonds, peanuts, and Oaxacan-style chocolate, and served with seared duck breast or grilled seasonal vegetables. "We're interior-style Mexican," restaurant manager Dustin Blamey says.
Other popular dishes are the empanadas—a fried turnover filled with queso and huitlacoche, a mushroom-like substance that grows on corn—and the Pastel Azteca, layered corn tortillas filled with spinach, almonds, raisins, and goat cheese and covered with a tomato chipotle sauce. Diners can try something new each time they visit, as de la Vega is always changing up the menu and adding new items.
Growing up in Mexico City, de la Vega loved spending time cooking with her Oaxacan mother. While her mother cooked, her father loved to eat. He enjoyed traveling Mexico, trying different foods, and de la Vega and her family often accompanied him. "From a hole in the wall to the most fancy restaurants, we went all around," she says. All the while, she wondered what was going on in the kitchens. "There is something magical behind the scenes, and I wanted to be a part of that."
De la Vega eventually started her own business out of her home in Mexico City, selling food and teaching people how to cook. Then, she and her husband, Ernesto Torrealba, moved to Oaxaca and opened a restaurant in 1997. The couple found a colonial house in Oaxaca and converted it into a restaurant. Inside there was a courtyard with an orange tree growing in the middle. They decided to call the place El Naranjo—The Orange Tree.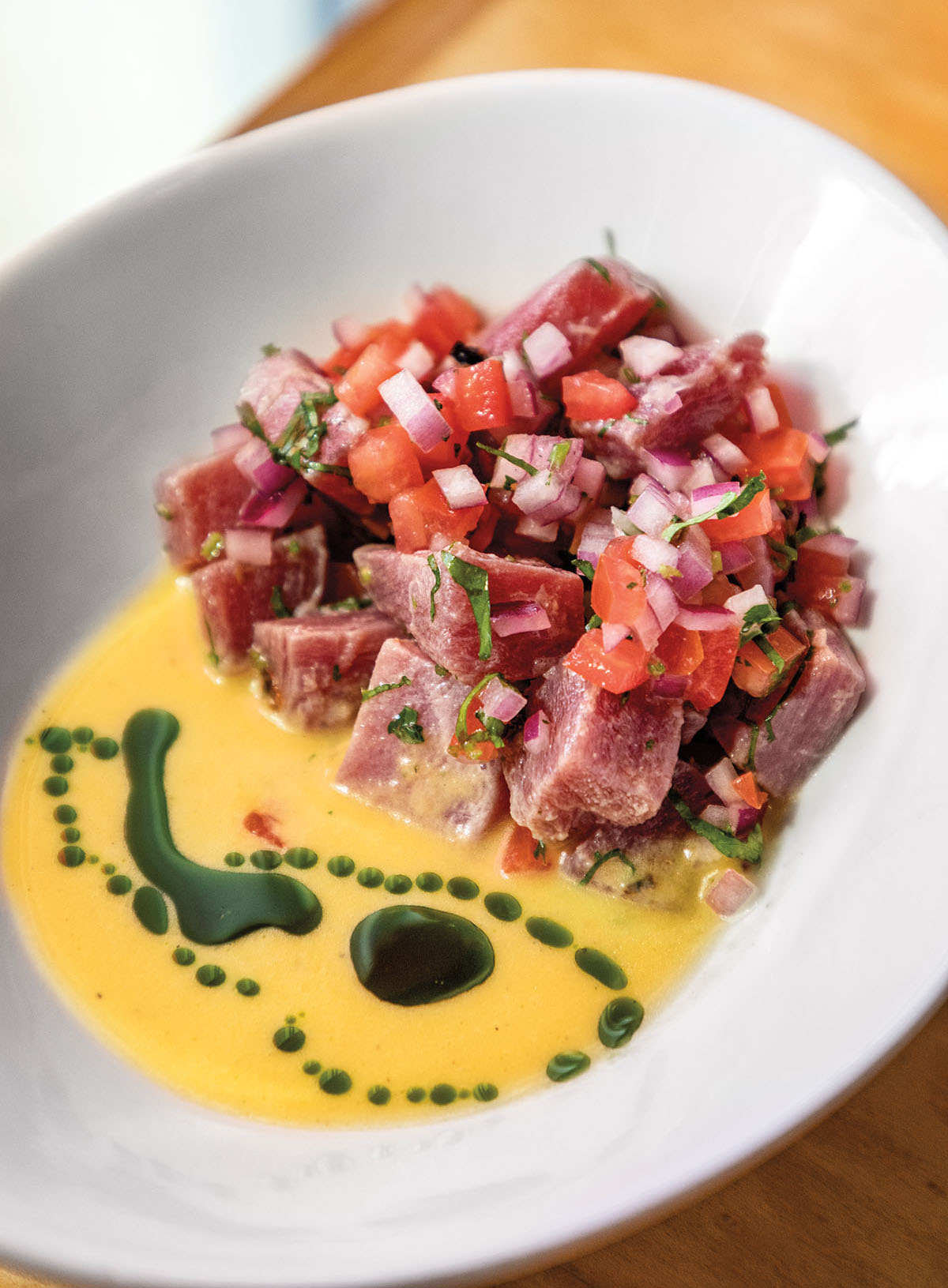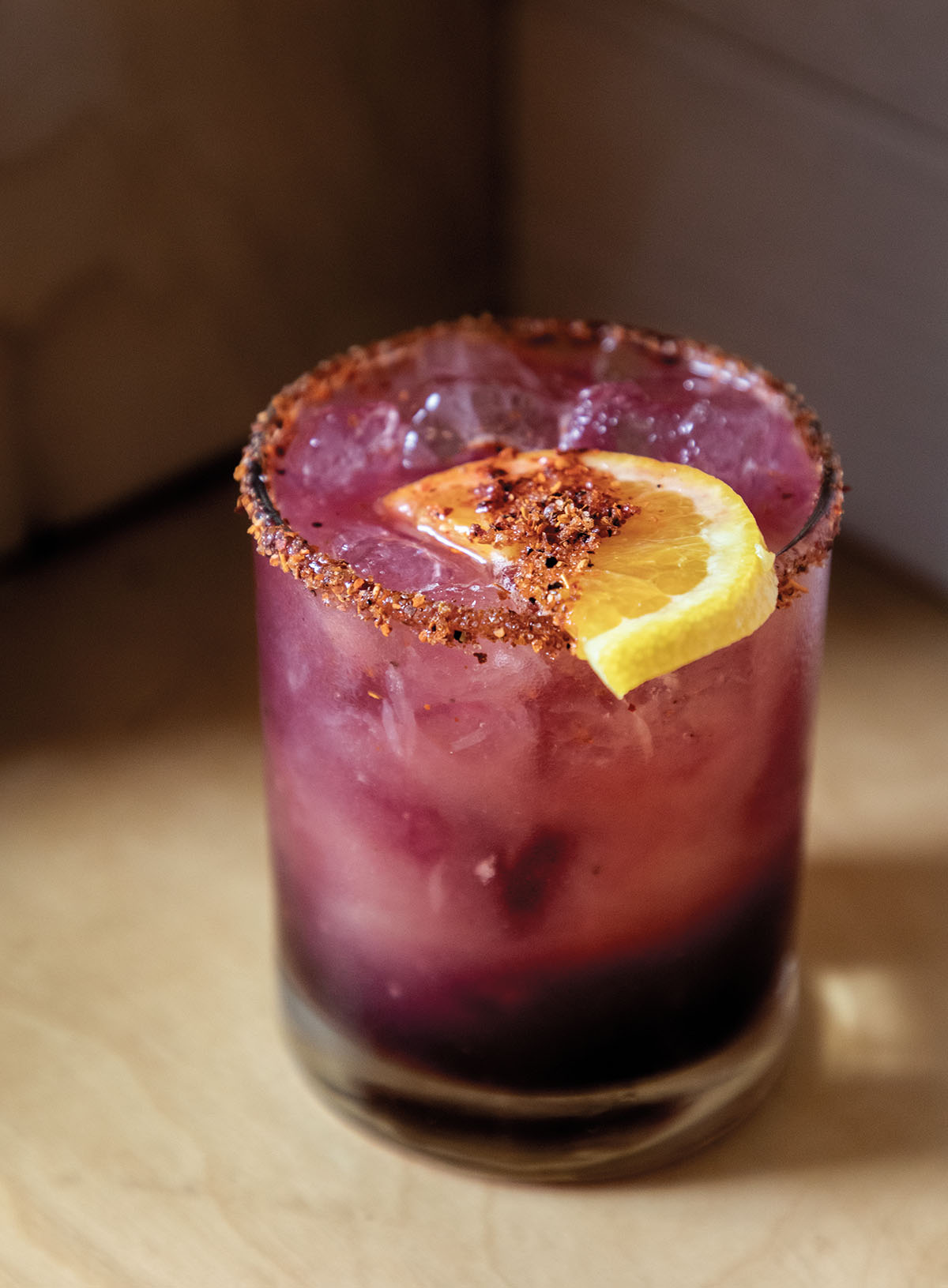 She and Torrealba put all their money and efforts into El Naranjo, which served traditional Mexican food. The restaurant was a success, even gracing the cover of Bon Appétit magazine in 2003. "We thought we had the perfect life," she says.
But then, in 2006, Oaxaca became embroiled in social turmoil. The local economy collapsed. Customers stopped showing up. "It went from being very successful to nothing," de la Vega says. A few months later, they had to close the restaurant.
By 2007, de la Vega and her husband were living in the U.S. when she got an offer to teach at the Culinary Institute of America in San Antonio. There she was asked to create the school's Latin cuisine program and serve as its Mexican cuisine specialist.
It took several years for the couple to save enough to start another restaurant. But by 2012, they were ready. Along with a partner, they opened a new El Naranjo on Austin's historic Rainey Street. At the time, the street was mostly populated with small houses, some of which had been transformed into bars. "It was beautiful, and it was very exciting to own a restaurant again," de la Vega says. "Our dreams came true."
Over time, though, the area continued to develop. High-rises went up, parking disappeared, more bars moved in, and fewer locals came by. When a restaurant space on South Lamar became available in 2019, de la Vega and Torrealba decided to leave the Rainey Street partner and open El Naranjo on their own. But not long after opening, COVID-19 forced them to close for a few months, and they had to adapt to operating a restaurant amid a pandemic.
Despite these hurdles, El Naranjo is going strong and has continued to garner acclaim. Blamey, the manager, says what's made the restaurant so successful is that de la Vega stays true to the type of food she wants to offer. "She didn't cut corners," he says. "She waited until the market was ready for what she had, and it really has paid off."
El Naranjo has long been ahead of the game, especially when it comes to making its own corn tortillas. When de la Vega moved to the U.S., she wasn't impressed by the tortillas available. They had preservatives, and she found them too sweet. She started researching nixtamalization—a traditional process of cooking, drying, and grinding corn into a dough called masa used to make tortillas, or other corn-based items like tamales. De la Vega learned the complex technique during her time in Mexico, eventually implementing it at El Naranjo.
Best of the Best
This year, an impressive 38 restaurants and chefs from around Texas made it to the James Beard Awards semifinals, though only three were recognized as award honorees. Along with El Naranjo, visit these other 2022 Texas finalists.
Emerging Chef, Edgar Rico
Tucked away in East Austin, Nixta Taqueria has made a name for itself with its homemade blue corn tortillas. Since opening in 2019, chef and founder Edgar Rico has used nixtamalization–a traditional way to prepare maize—to make his tortillas. Items on the menu range from tuna tostadas and duck carnitas to green bean tacos.
Nixta Taqueria, Austin
nixtataqueria.com
Outstanding Bar Program, Julep
Owned by Houston-raised Alba Huerta, Julep is the first establishment in the city to receive a national honor from the James Beard Foundation. Located in central Houston since 2014, Julep has a sprawling cocktail menu featuring classic drinks and fun creations like the whiskey-based Bayou City Bandit and the Tepache Julep, made with pineapple wine and mezcal.
Julep, Houston
julephouston.com
Nixtamalization has become more popular at Mexican restaurants in Texas in recent years. But that wasn't the case when El Naranjo began in Austin. "Basically [no chefs or restaurants] were making it this way," de la Vega says. "They'd say, 'We're making our own tortillas, but, you know, from a bag.' We were doing the whole process. Now, everybody's doing it."
When she's not managing the restaurant, de la Vega is busy as a culinary consultant for universities such as Stanford and the University of Massachusetts. She also leads culinary tours in Mexico with her daughter through their business, Mexican Culinary Traditions. All of this helps de la Vega further her goal of bringing Mexican cuisine and culture to people around the world.
On any given day, that's what takes place in El Naranjo. Locals and visitors come in and try something new, or connect with a dish that reminds them of home, hundreds of miles away. Over the last few months, new customers have flocked to the restaurant following news of the James Beard award. If you plan on going, it would be prudent to make a reservation.
The recognition and increased traffic have been nice, de la Vega says, especially after so many stops and starts over the last two decades. At the end of the day, she says, it's more than a title. "It means I'm in a community that loves what I do."
From the November 2022 issue