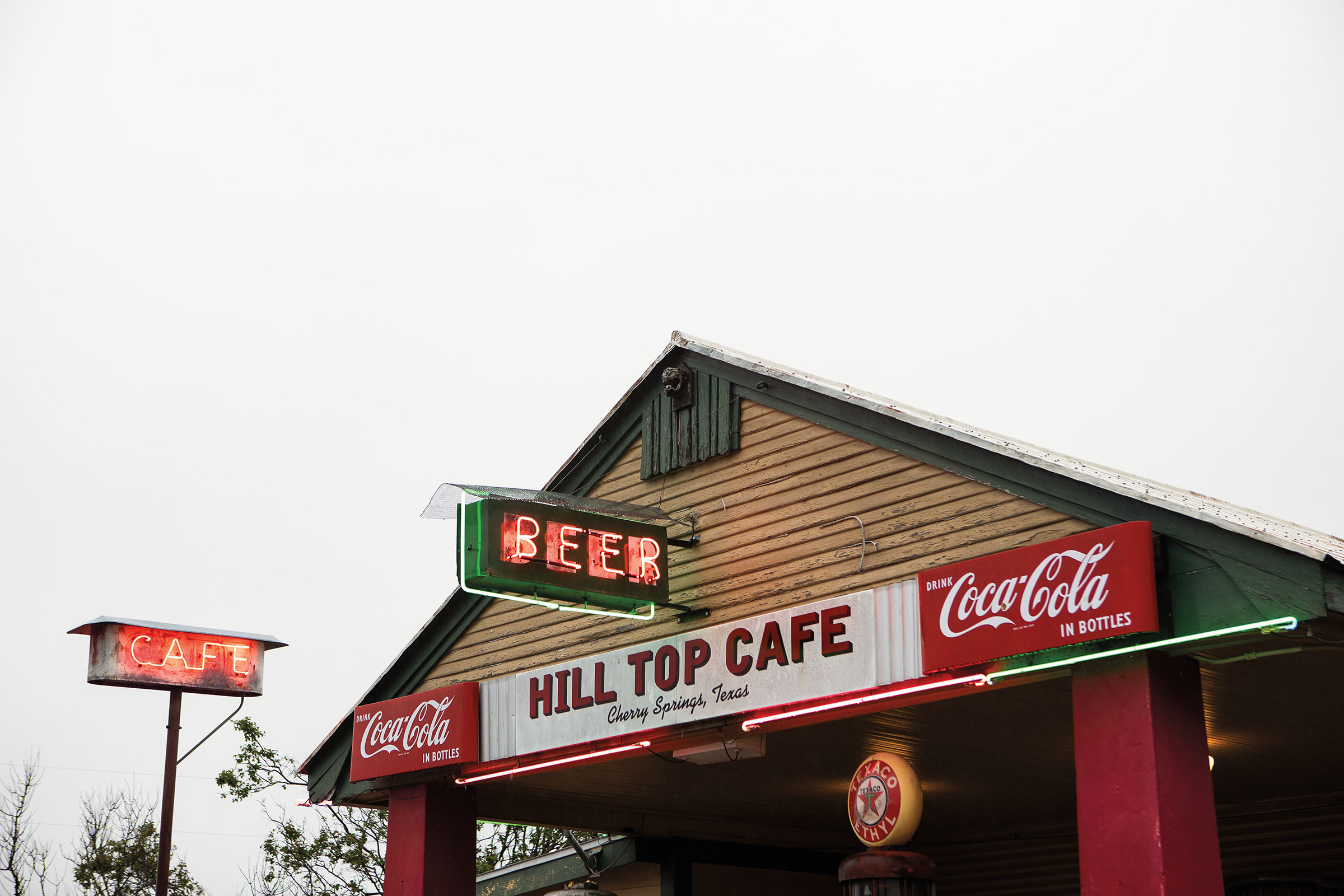 Johnny Nicholas is taking an important phone call at his Hill Top Cafe just outside Fredericksburg. With the sleeves of his faded pearl-snap shirt rolled up and his salt-and-pepper hair pulled into a ponytail, he chats with an Alaskan supplier about their fresh-caught Coho and sockeye salmon.
Above him, twinkle lights droop from the ceiling and empty wine bottles glimmer green and gold on the windowsills. The walls are hung with old beer signs and playful taxidermy, like whitetail deer in cowboy hats and New Year's crowns.
A visit to this Greek-Cajun eatery reveals that Nicholas, an eclectic former member of the eight-time Grammy Award-winning Western swing band Asleep at the Wheel, is a hard-working restaurateur whose business recently celebrated 40 successful years.
Nicholas was born in Rhode Island to a Greek family and baptized in the Greek Orthodox Church. "My grandparents on both sides immigrated from Greece, so I came up in that culture and environment," he says. "They taught us to work hard and love our country."
In the mid-1960s, after graduating from high school, Nicholas packed his bags and headed to Louisiana. "I hopped freight trains, I hitchhiked, I went wherever there was a music scene that was happening," he recalls. A decade later, in 1977, he joined Asleep at the Wheel. In the band, he played guitar, mandolin, harmonica, and piano, and sang lead vocals. He helped lead them to their first Grammy before parting ways and getting married in 1980.
The first time Nicholas laid eyes on his bride, Brenda Sue Schlaudt, it was love at first sight. Though it wasn't until he prepared his grandmother's Greek-style okra, which still features prominently on the Hill Top menu, that she began taking him seriously.
"Brenda was a gifted cook, very creative, intuitive—she just had the touch," Nicholas says of his late wife, who passed away from cancer in 2016. Brenda, who was born in Fredericksburg, spent much of her youth in Port Arthur, where she learned Cajun cooking from the women in her community.
Shortly after getting married, the newlyweds visited Brenda's grandparents who lived on a ranch outside of Fredericksburg on the headwaters of Crabapple Creek. They passed an old filling station and beer joint, which up until six months prior had been open for business since the early 1900s.
"We walked in, and it was for sale," Nicholas says. "There were old stuffed animals and beer signs, old memorabilia … We just thought this was the coolest thing in the world."
Together, they transformed the roadside watering hole into their passion project; it opened in 1980.
Today, Brenda's spirit still resonates throughout the restaurant. The menu remains seasoned with her well-loved recipes, like her famous chicken-fried steak and her Port Arthur-style seafood gumbo, with its fresh Gulf shrimp, blue crab meat, seafood stock, and homemade roux. Even her on-site vegetable and herb gardens are prolific, with their okra, tomatoes, and peppers flavoring many sides and salads. "As far as the food goes at Hill Top, she's the main ingredient," Nicholas says.
Nicholas' Greek heritage has also influenced the menu. The popular Shrimp Mytilini, which features shrimp sautéed with olive oil, herbs, and garlic, was one of his grandmother's recipes and is named for the town on the island of Lésbos from which she emigrated. There's also the crowd-favorite kefalotiri saganaki appetizer featuring grilled sheep's milk cheese served in flaming hot brandy with roasted garlic and crostini.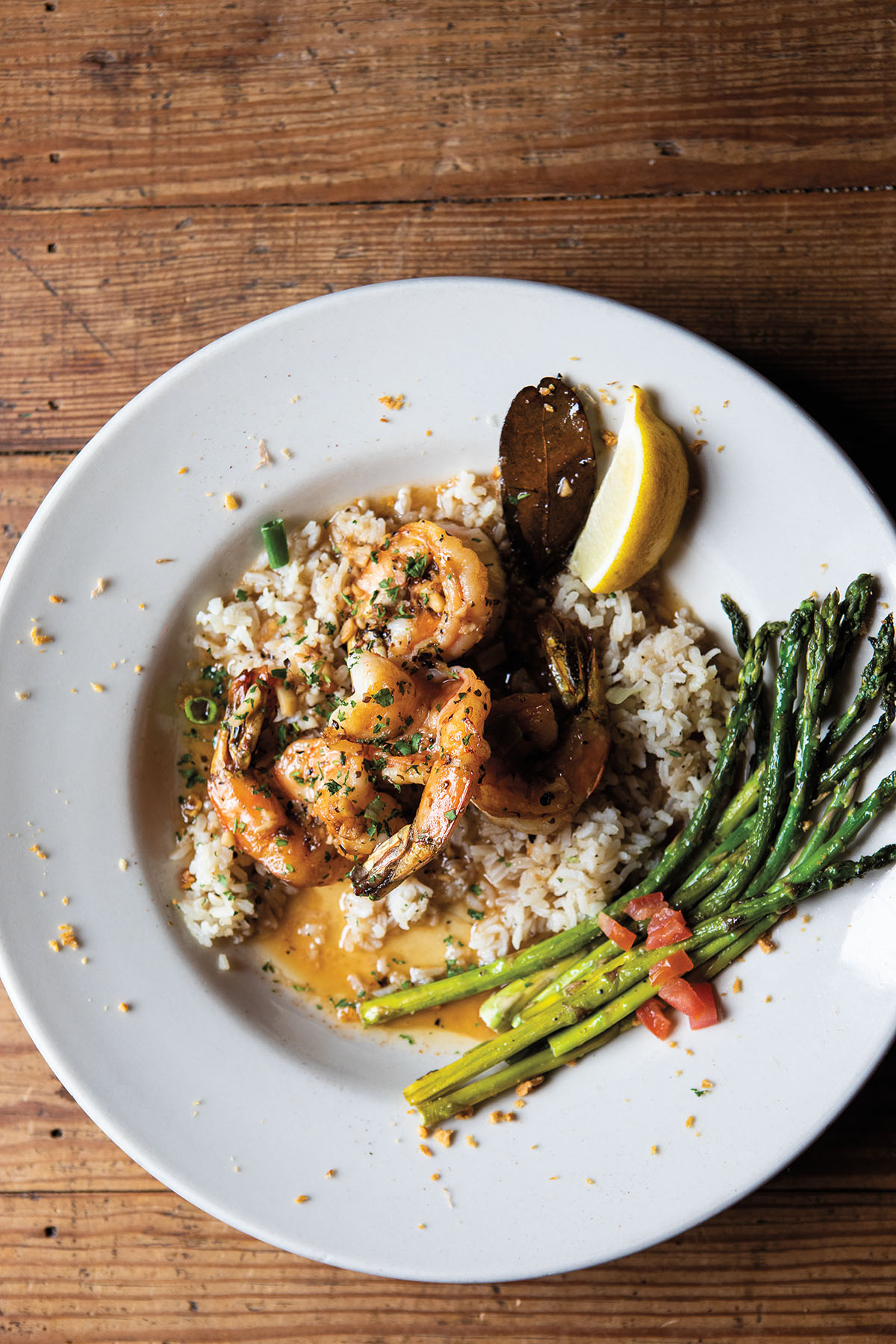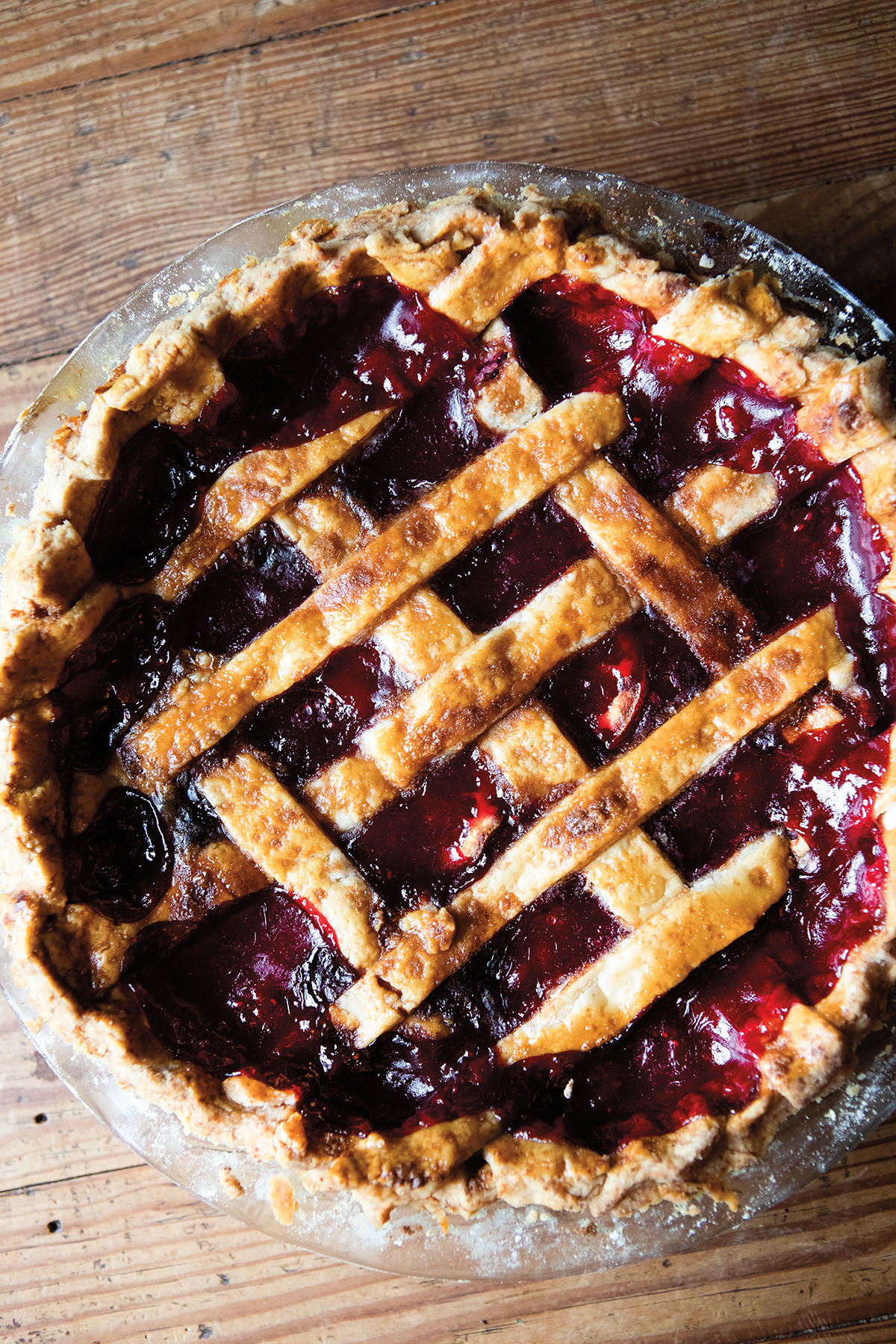 Good food and cold beer aside, visitors also sidle up to the Hill Top Cafe to hear great live music. Every week, there's a revolving roster of regional and national talent, plus a gospel brunch on Sundays. When Nicholas is not on the road performing, he hops onstage three nights a week and plays with Katie Shore, a vocalist and fiddle player with Asleep at the Wheel.
Music has been a part of Nicholas' life since his earliest years. When he was growing up, his mother played the piano at their local church, and his uncle played the violin and the bass fiddle. His eldest brother was also an important influence, exposing him to a wide swath of musical genres like R&B, country, and blues.
Today, Nicholas weaves his passion for music into his restaurant. He performed his eighth solo album, Mistaken Identity, to a packed house earlier this year.
Over the last four decades, Hill Top Cafe has welcomed many musical icons, like Billy Gibbons, Bonnie Raitt, and Eric Clapton, who happen to be Nicholas' friends. "Everyone who walks through the door is someone famous as far as I'm concerned," he demures.
These days, Nicholas lives next door to the restaurant alongside his two sons, Willie and Alexander Nicholas, who are also involved in the family business. "I've been working there since I was old enough to carry a water pitcher," Willie says. "Before that I was in the back, peeling shrimp. I learned a real good work ethic coming up like that." While both sons have their own interests, they share a deep-seated appreciation for the restaurant where they grew up.
After Brenda got sick, she made the family promise they'd lock the doors to Hill Top if they couldn't keep it to her standards. "I think she knew we were going to keep it going in the very least for her, in memory of her," Alexander says. "When you're involved with something long enough, it becomes a part of you, and that's certainly what the restaurant is for our family."
From the July 2021 issue