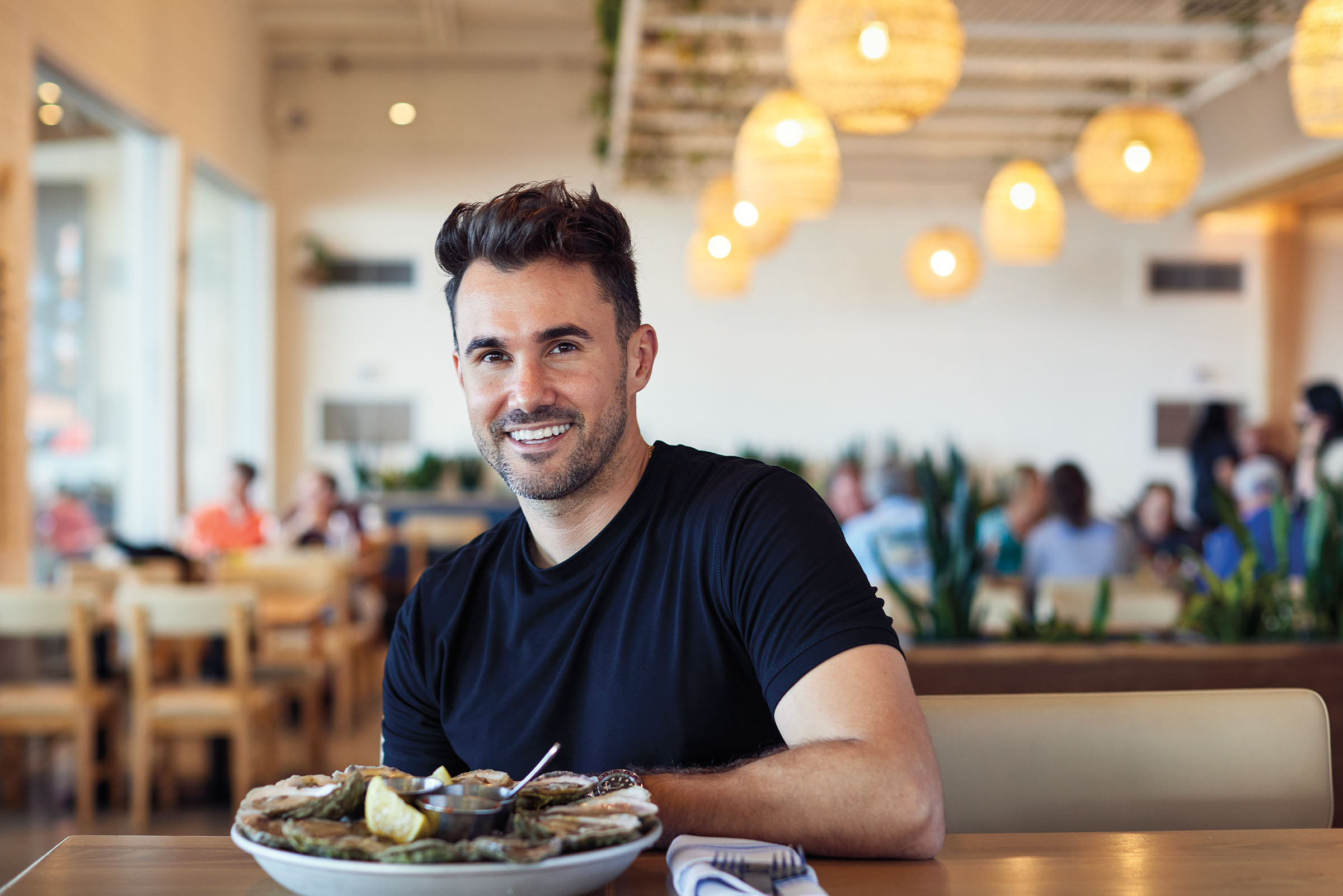 Just before sunset on a warm spring evening in San Leon, the sky is awash in peach-purple hues. On the large waterfront patio of Pier 6 Seafood & Oyster House, groups of patrons feast happily on large platters of raw and wood-grilled oysters and sip frozen cocktails.
The scene is just as lively inside. At the bar, a skilled oysterman shucks fresh oysters so quickly and efficiently, it's mesmerizing to watch. In the dining room, beneath a picturesque canopy of greenery and natural woven chandeliers, all the booths are filled. Diners who arrive without a reservation are quoted wait times in excess of an hour.
That's somewhat new for this tiny coastal town 40 miles southeast of Houston, which has become a must-visit destination for foodies since Pier 6 opened in November. The oceanfront location, quality menu, and competitive prices have made it such a hit that the 170-seat restaurant serves upwards of 1,000 guests on Saturday nights and sometimes as many as 700 guests per day during the week.
It's an amazing feat for any new restaurant, let alone one that's situated in a unincorporated town with a population of 5,000. And it's a testament to the vision of its 34-year-old proprietor, Raz Halili, whose family owns one of the largest oyster businesses in the country. But some people are more likely to recognize Raz as "Rescuebae," a nickname he earned on social media after picking up stranded people via boat in the aftermath of Hurricane Harvey.
Born in Galveston and raised 20 miles northwest in Dickinson, Raz proudly identifies himself as Albanian American—his father, Johnny Halili, is an Albanian immigrant and his mother, Lisa Halili, is an East Texan.
"My Albanian family bloodline goes back 200 years," he says of his vast network of aunts, uncles, and cousins, many of whom immigrated to America and joined the family business. He often visited Kosovo as a teen and recalls the destruction wrought by the Kosovo War in the late '90s, including buildings with gaping holes in them, whole villages burned down, and bridges and monuments destroyed. Regardless, he still has happy memories of the region. "Me and my cousins, we'd play soccer in the streets, go to the capital, go swimming, then go home and have delicious food cooked by my aunts," he says.
Back in Texas, Raz grew up on the docks of his family business, Prestige Oysters, working just about every role imaginable, from deckhand to unloading oysters, operating forklifts, and picking up trash. Hard work is a necessary part of the business, and like his father, he doesn't shy away from it.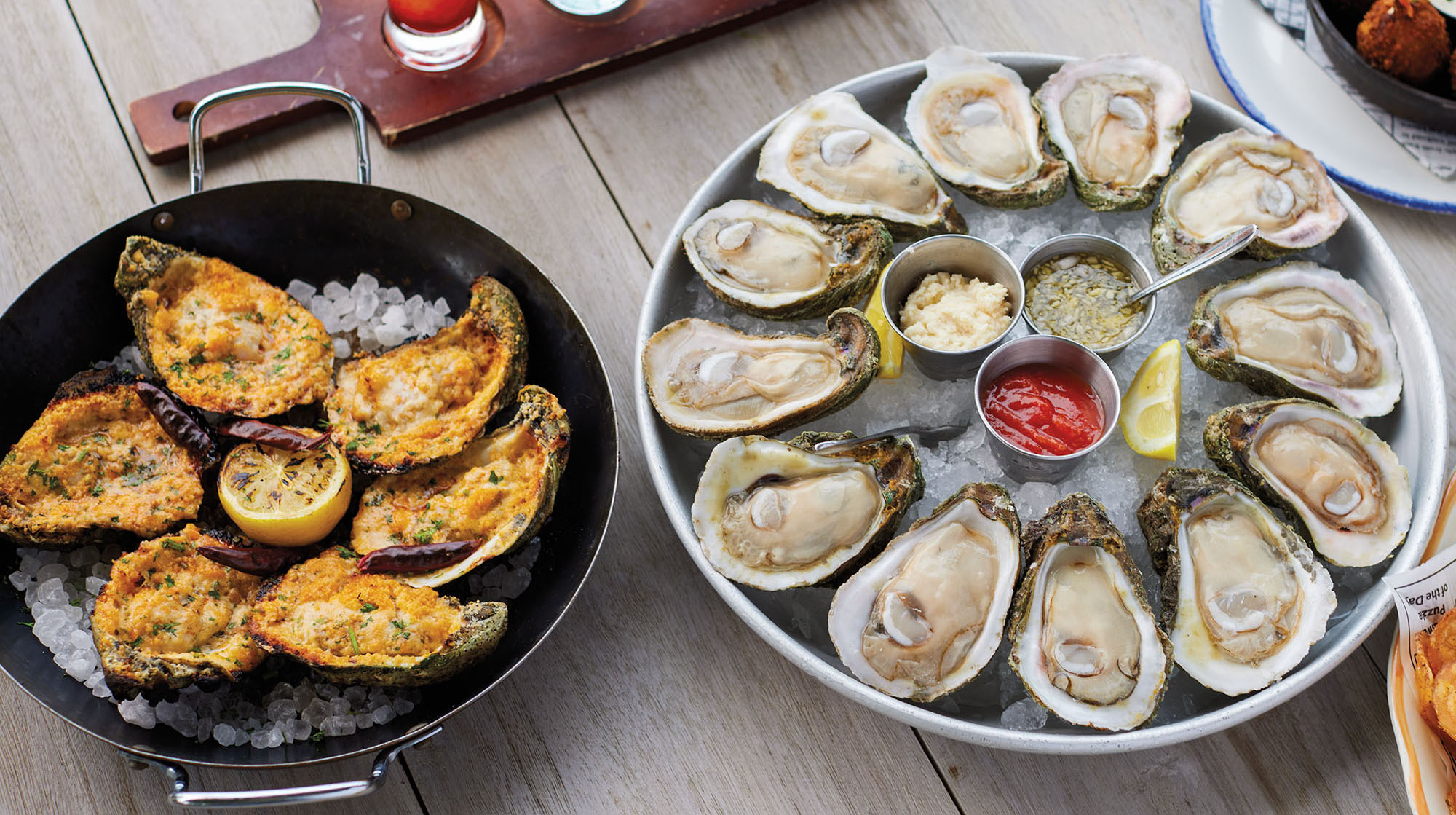 Johnny's story resonates through every facet of his son's life. Johnny grew up on a farm in Kosovo in a one-bedroom house with no electricity. In the late '70s, he immigrated to America and made his way to Louisiana, where he heard he could make $25 a day working on an oyster boat. Starting out as a deckhand, he dreamed big, looking for opportunities to become captain of his own boat, which led him to move to Texas. Of his parents' meeting, Raz says: "He saved money, bought a boat. Meets my mom—a waitress at a diner at NASA—and says, 'Wanna see my boat?' It was the biggest piece of s— boat, but he was proud of it."
Raz will be the first to tell you he didn't aspire to follow in his father's footsteps. Growing up, he dreamed of becoming a professional soccer player, and eventually played NCAA Division I soccer for Houston Baptist University and was scouted for a couple of teams in Europe. Nottingham Forest Football Club in England invited him to play for eight weeks in their reserves, but it was a no-contract, no-strings-attached offer. It didn't provide stability, and Prestige Oysters was growing, so Raz decided to head home. "I felt that I needed to not be selfish anymore and go into the family business," he says.
Prestige is better for his sacrifice. In the years since Raz joined, he's helped the company grow from what was mostly a shipping company (shipping raw product to oyster factories that would process and package them) into one of the largest fully integrated Gulf oyster companies in North America. With docks in Texas, Mississippi, Louisiana, and Florida, Prestige provides a market for about 100 oyster boats during open season, harvesting oysters from their own fleet of 35 boats and purchasing the rest from more than 70 independent fishermen. The company owns three processing facilities and distributes fresh oysters all along the southeastern coast, mid-Atlantic, and California, with frozen product placement in 49 states and Canada.
Raz single-handedly built up the retail portion of the business. "I wanted to diversify our business and break into food service and retail, and grow the brand of Prestige," he says. His dad gave him a beat-up truck with no air conditioning and no radio, and told him to hit the streets to sign up new accounts.
Today, Prestige directly supplies Gulf oysters to restaurants such as State of Grace and Hugo's in Houston. Its products are also carried by wholesale restaurant supplier Sysco, as well as Whole Foods Market, Central Market, and Walmart. Nationally, Prestige supplies oysters to Red Lobster, Carnival Cruise Lines, and Disney World.
Pier 6 is Raz's passion project, featuring his vision, design, and menu—but it also kind of happened by accident. After Hurricane Harvey, Johnny, who'd dabbled in real estate, informed Raz he'd purchased a San Leon restaurant called Bubba's Shrimp Palace. That restaurant had specialized in fried shrimp plates; Raz had no interest in continuing with the concept, but he saw the potential for something new.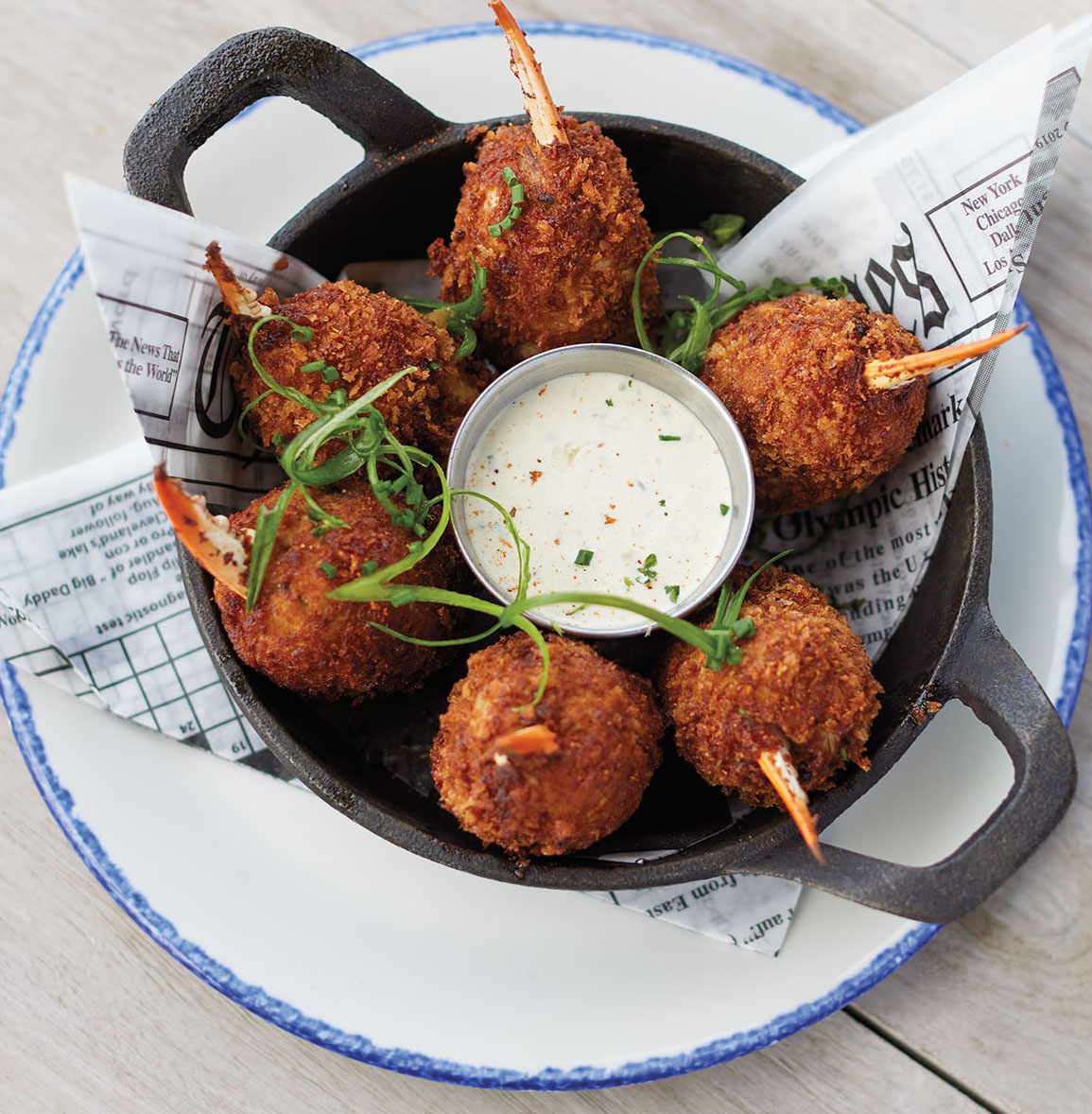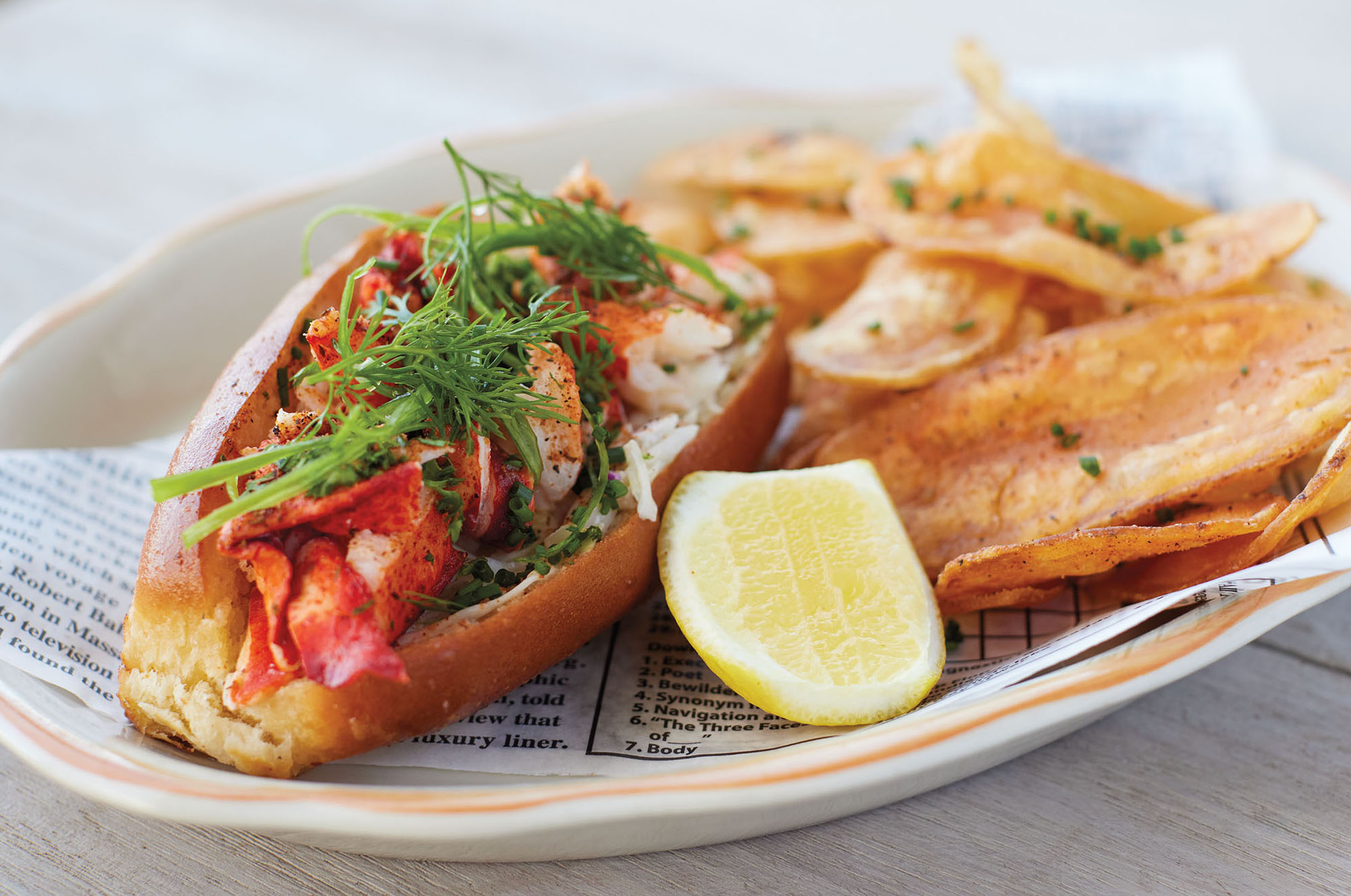 "With our ability to pull in seafood and oysters—the location as well, with the beautiful backdrop of Galveston Bay—I felt we could really create a unique space with it," Raz says. "And I just felt like there was something needed down here that was different than the norm."
Gone are the dark wood and taxidermy from Bubba's. In their place are hues of aquamarine, peach, and yellow; natural coastal elements like rope and seashells; and lots of green foliage. A bright pink neon sign declaring "The World Is Your Oyster" hangs above a bed of sun-bleached oyster shells. On the patio facing the water, hanging rattan swing chairs have been a big hit during sunsets.
But the real draw at Pier 6 is the menu. Raz and executive chef Joe Cervantez, who has worked at Brennan's of Houston and Killen's Steakhouse in Pearland, created the "tide-to-table" menu from scratch. With a focus on fresh, locally sourced, and sustainable seafood, Pier 6's focal point is Prestige oysters, which come straight from docks less than half a mile away.
"We get the first pick of the best oysters every day," Cervantez says. The oysters can be ordered raw on the half shell or wood-grilled in four styles: The Prestige (Parmigiano-Reggiano and fresh herb shallot butter); New Orleans-style Bienville or Rockefeller; blue crab au gratin; or the Hot Blooded, with garlic, sriracha, and habanero butter. They are the restaurant's best sellers.
"I want everyone that comes through there to really enjoy and know they're getting some of the freshest, highest quality seafood," Raz says. "I want them to have a good time while they're here."
From the June 2021 issue