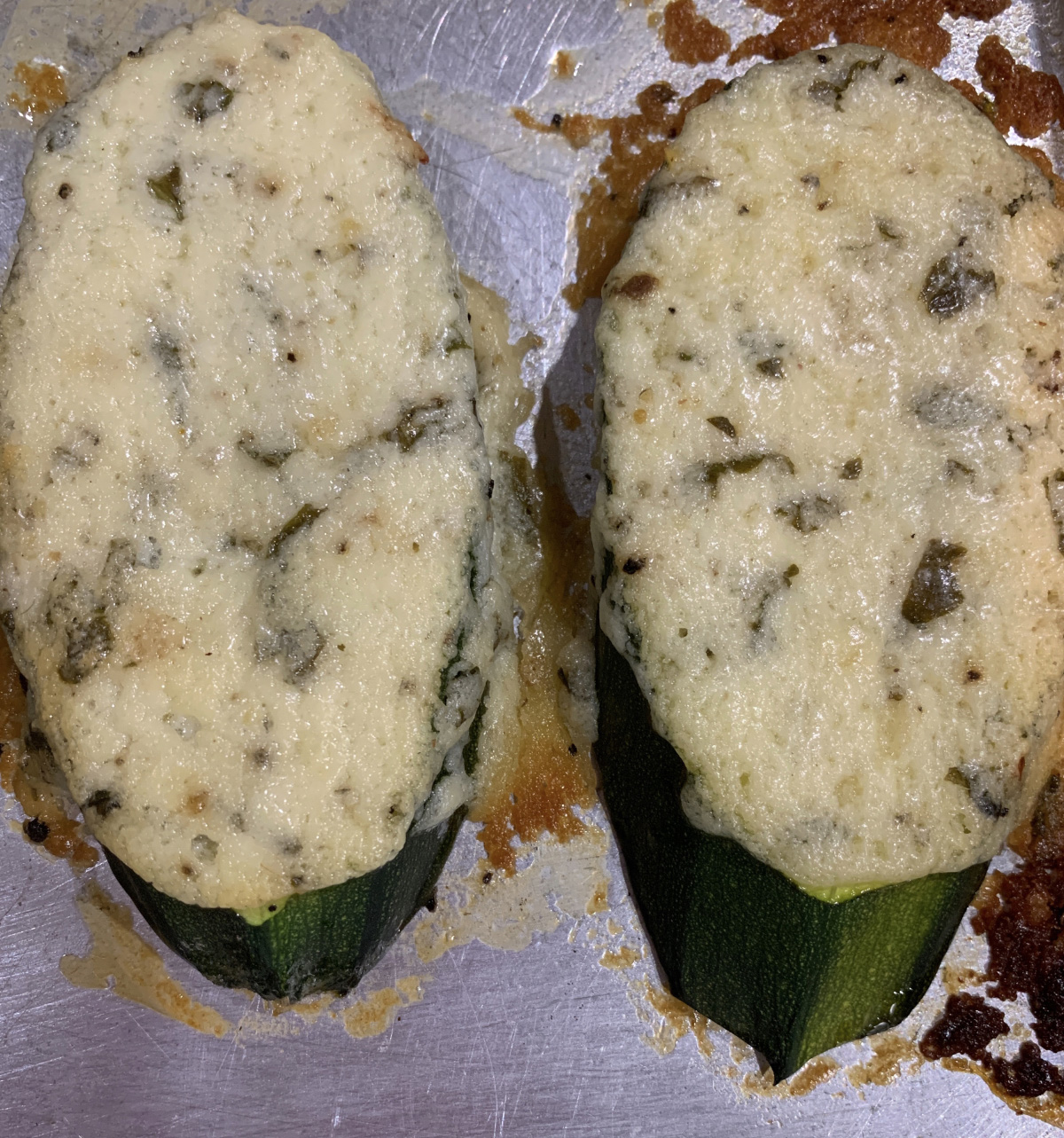 Master chef Marcia Scarbrough of Elm Creek Manor near Muenster in North Texas has been serving guests out of her culinary inn's kitchen for more than 15 years. She primarily uses ingredients she and husband Brad grow on Elm Creek's farm and their ranch near Whitesboro, 30 miles away.
Her Saturday-evening dinners are cozy affairs available to inn guests and by reservation. She doesn't normally "cook from recipes" because menus depend on what foodstuffs are available, but with nearly everything made in-house, each dish is truly special.
With a recent harvest of squashes, she treated her guests to her roasted zucchini with herbed chèvre. She makes the chèvre, aka goat cheese, herself and is lauded for her cheesemaking classes held at the inn.
Here, she shares the recipe for the dish just as she cooks it—casually, intimately, and effortlessly.
"I use a larger zucchini that's maybe 7 to 8 inches. Slice the zucchini on a diagonal so that you have a nice 4-inch cut line. Use about 1 cup of chèvre. Gather fresh basil, rosemary, and thyme.
"Use 2 tablespoons of fresh basil, chopped, and 1 ½ teaspoons of rosemary and thyme. Place in a metal or glass bowl and add 2 tablespoons of olive oil. Sprinkle with salt and pepper.
"Using a mortar pestle, slightly bruise or muddle the basil, thyme, and rosemary so that you release the oils. Salt will help preserve the herbs and keep them green. Let that rest for about two hours. Then add the herbs to your chèvre and mix together. Add 1 tablespoon of honey—blend well. Taste, and add more salt, pepper, or even garlic for flavor.
"Once you have a nice chèvre paste that is very flavorful, spread evenly on top of the zucchini rounds. You may rest these in the refrigerator covered with plastic until ready to bake. I would not keep them overnight as the zucchini will sweat.
"Bake at 350 degrees for 20 to 25 minutes, until zucchini is tender and chèvre is slightly golden."
Read more about the Elm Creek Manor near Muenster from our August 2020 issue.
From the August 2020 issue