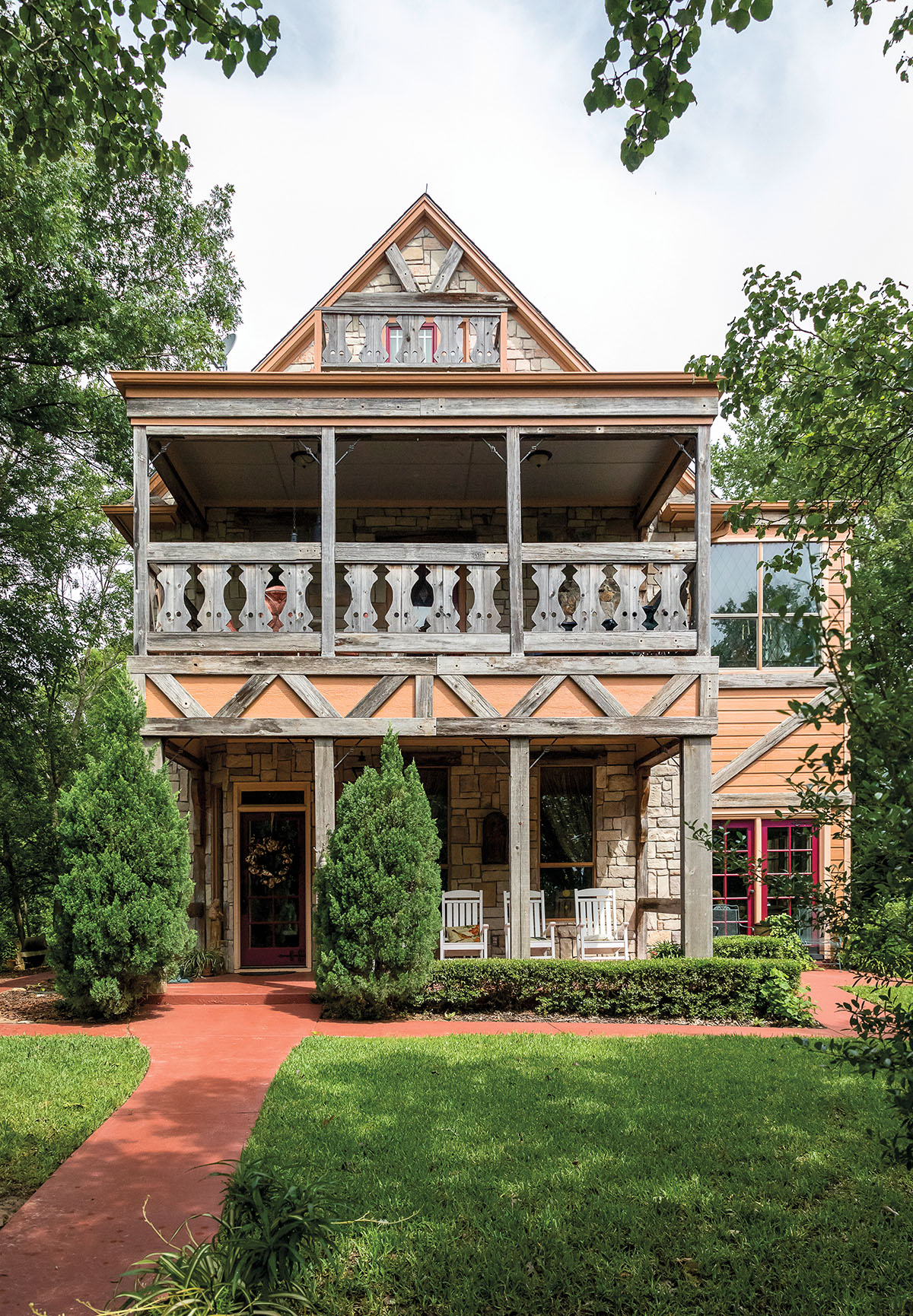 At Elm Creek Manor, an inn just outside the North Texas town of Muenster, guests have the opportunity to work for their supper. Sometimes that means joining co-owner Brad Scarbrough on his midmorning rounds to collect eggs from the henhouse, gather produce like figs and tomatoes, or milk goats named Cafe and Cinnabar. Even the various animals on the property contribute in their own ways: May and Calypso, the miniature Mediterranean donkeys, ward off coyotes; and Brennan, a Yorkshire herd dog, shoos the chickens out of the vegetable patch.
"Everyone has a job here," Brad says with a smile.
But the reward is worth the work, as guests discover when they sit down for a supper prepared by Marcia Scarbrough, co-owner, chef, and Brad's wife. On Saturday evenings, the Scarbroughs serve dinner in the candlelit dining room of the main manor house. (Guests have the option to dine in their rooms.) As the dishes are presented, visitors (overnight guests and others who make dinner reservations) soon see why Elm Creek is nationally recognized for its culinary delights. Entrees may include rosemary-braised pork loin accompanied by roasted zucchini and pasta al forno cachia, pasta laced with sun-dried tomatoes and baked in a creamy sauce; or au gratin potatoes spiked with Czech cheeses and roasted carrots, potatoes, green beans, and acorn squash. Desserts are French- and Italian-inspired, like a chèvre custard with goat-milk caramel and an amaretto-raspberry reduction.
Almost all ingredients are sourced from Elm Creek or the Scarbroughs' ranch in Whitesboro, 30 miles east. On Elm Creek's tree-shaded, 16-acre property, the couple raises goats, chickens, tilapia, and rabbits. The grounds also harbor an organic garden, orchard, and even a greenhouse that grows citrus fruits and other produce year-round. Pineapples, oranges, and cantaloupes harvested on-site make their way into breakfast, which is delivered to the guests' quarters. The morning meal may also include Brad's Italian sausage, Spanish-style eggs with salsa, and zucchini bread with honey drizzle—once again, mostly sourced from Elm Creek.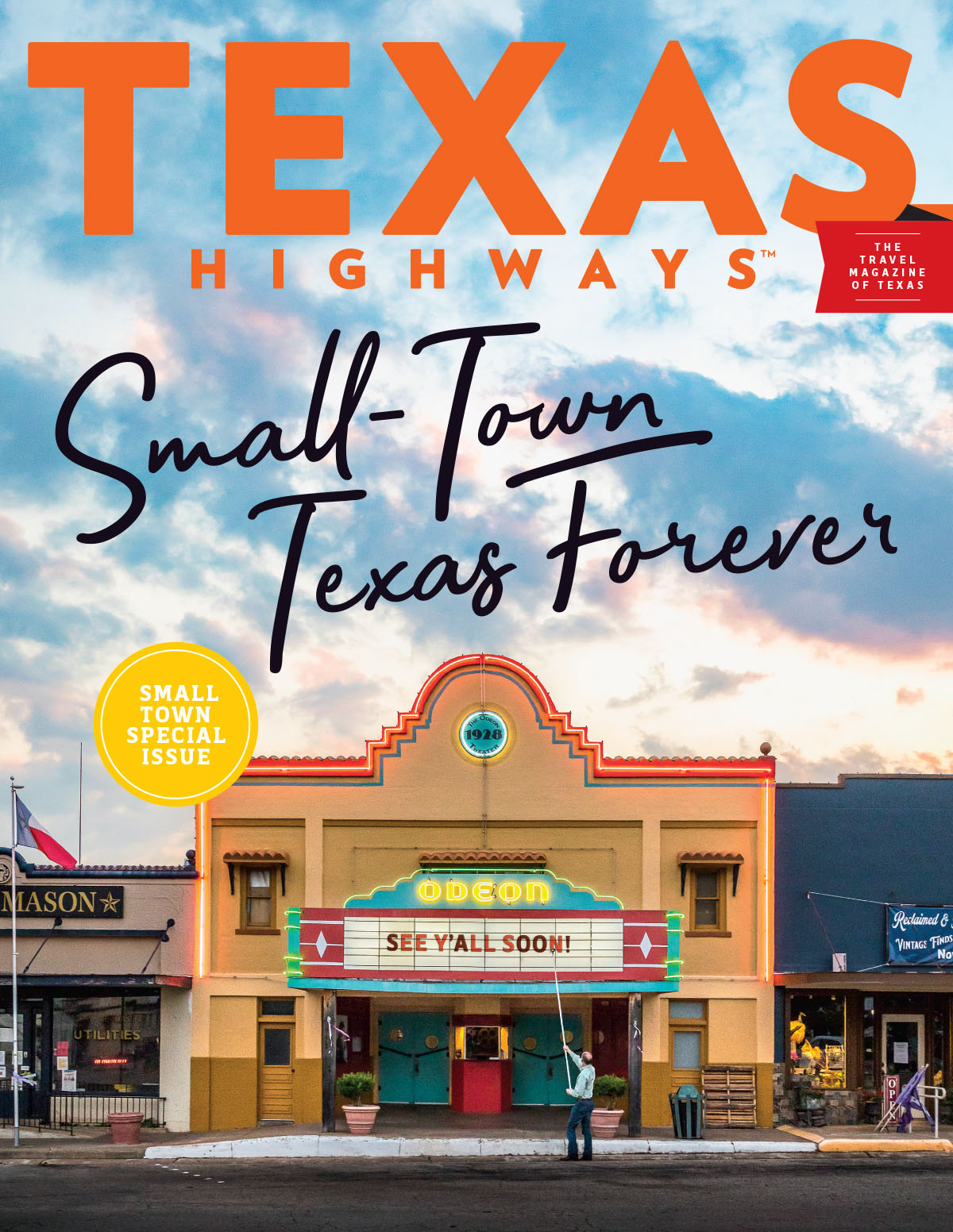 Subscribe to Texas Highways
Subscribers get stories like this before they are available online.
Subscribe today!
It's hard to imagine, with all its delicious gifts, that Elm Creek was originally intended as a private residence for Brad and Marcia. They built a house and added windows, doors, stairways, and beams from an 1860 colonial farmhouse in New Hampshire.
Then came a devastating fire in 2003 and, out of the ashes, a plan to restore the place and open it as a bed-and-breakfast. "I was a defeatist," Marcia recalls. "I was ready to move on, but Brad said, 'If we build it, they will come. We will be the destination.'" Rooms at Elm Creek Manor were sold out the weekend of its debut.
The couple had traveled extensively in Europe, and they wanted to bring a bit of the continent's culture and style to their property, so they furnished the main house with Old World European décor. In the reinvention, the couple added five guest houses to the property, all inspired by different European getaways, including a Tuscan villa and a quaint Alsatian cottage. Amenities include a swimming pool, outdoor games like giant chess and pétanque (a French lawn bowling game), and gardens for strolling and relaxing. The Austrian Imperial Haus, Elm Creek's signature accommodation, features a spa area with chaise lounges, twin open showers, and an infrared sauna. A short drive from Elm Creek leads to the Red River and reveals surprising topography that boosters call the "North Texas Hill Country." The town of Muenster is known for authentic German cuisine, and Blue Ostrich Winery offers live music on weekend afternoons.
The crown jewel of all activities is Marcia's two-day cheesemaking course, offered monthly. Using Roman methods, she leads students in making cheese using Elm Creek's goat's milk and cow's milk sourced from a nearby raw dairy farm. Three kinds of cheese are made during the course: a hard-pressed cheese like cheddar or asiago; chèvre, a goat's-milk cheese; and ricotta. "Most chefs just buy their own cheeses," she explains. "We make it like it was made 400 years ago."
Recipe: Roasted Zucchini with Herbed Chèvre from Elm Creek Manor
Elm Creek's from-scratch methods are rare, and dispatched with the utmost care. Some days, when Brad goes to collect fresh eggs, a hen remains seated, determined to incubate a potential chick. No matter—Brad moves the hen and egg to a separate coop. Eggs or no eggs, Elm Creek continues to feed and serve according to a sign posted on the coop: "No Fowl Moods Here."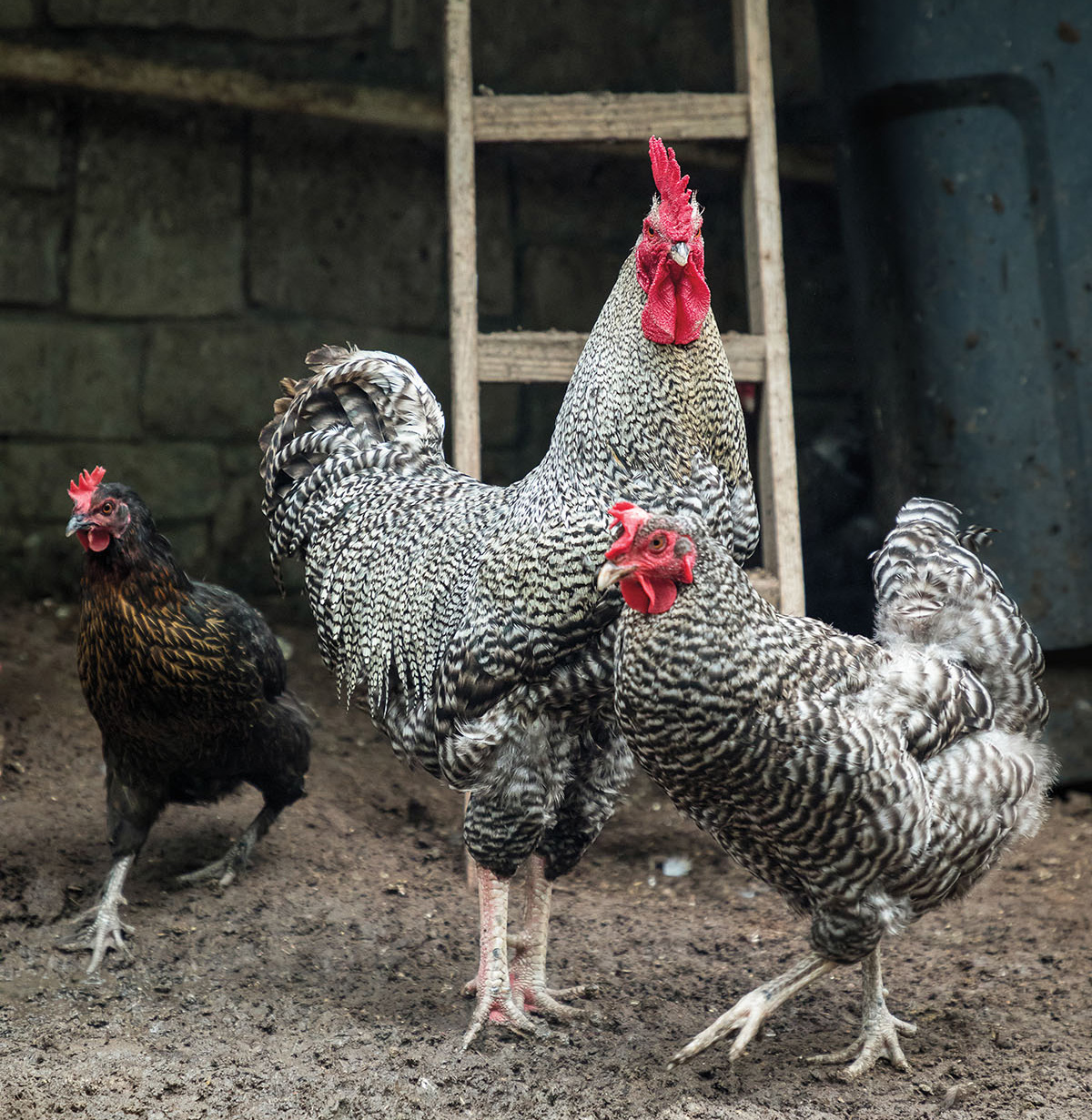 Creekside Quarters
Rates run from $279 to $379 per night. If you're not staying at the inn but want to attend the Saturday dinner ($69 per person), call to make a reservation. The cheesemaking course is $899 for two students, with $229 for each additional person. Public areas at the inn are being sterilized many times each day.
From the August 2020 issue