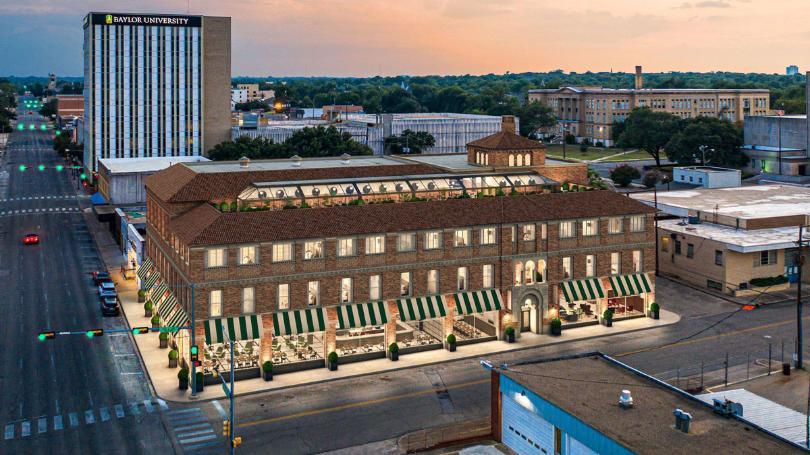 Chip and Joanna Gaines, stars of HGTV's Fixer Upper and founders of popular shopping destination Magnolia Market at the Silos, are expanding their empire.
On Oct. 3, the couple announced plans to open a hotel in downtown Waco's historic Grand Karem Shrine, according to an article published in Architectural Digest. The former Masonic building is 91 years old and remains relatively unchanged since its construction, so the Gaineses have some fixing up to do before the hotel's projected opening in 2021.
The 53,000-square-foot, three-story space features a Moorish-style arch in the front and a grand ballroom. This couple is working with real estate group Adventurous Journeys Capital Partners on the project.
"Home is a feeling, created by and for the people you love and share your life with; it's a state of being known and loved just as you are," the Gaineses said in a press release. "That is our dream for this hotel—that it would serve as an extension of the way we feel about our own home and all it represents to us, and that every guest who comes to stay would experience that same sense of belonging and community."
The couple plans to add a café and restaurant on the ground floor and a rooftop terrace, according to Digest. In the meantime, Waco continues to draw visitors enamored with everything Chip and Jo.