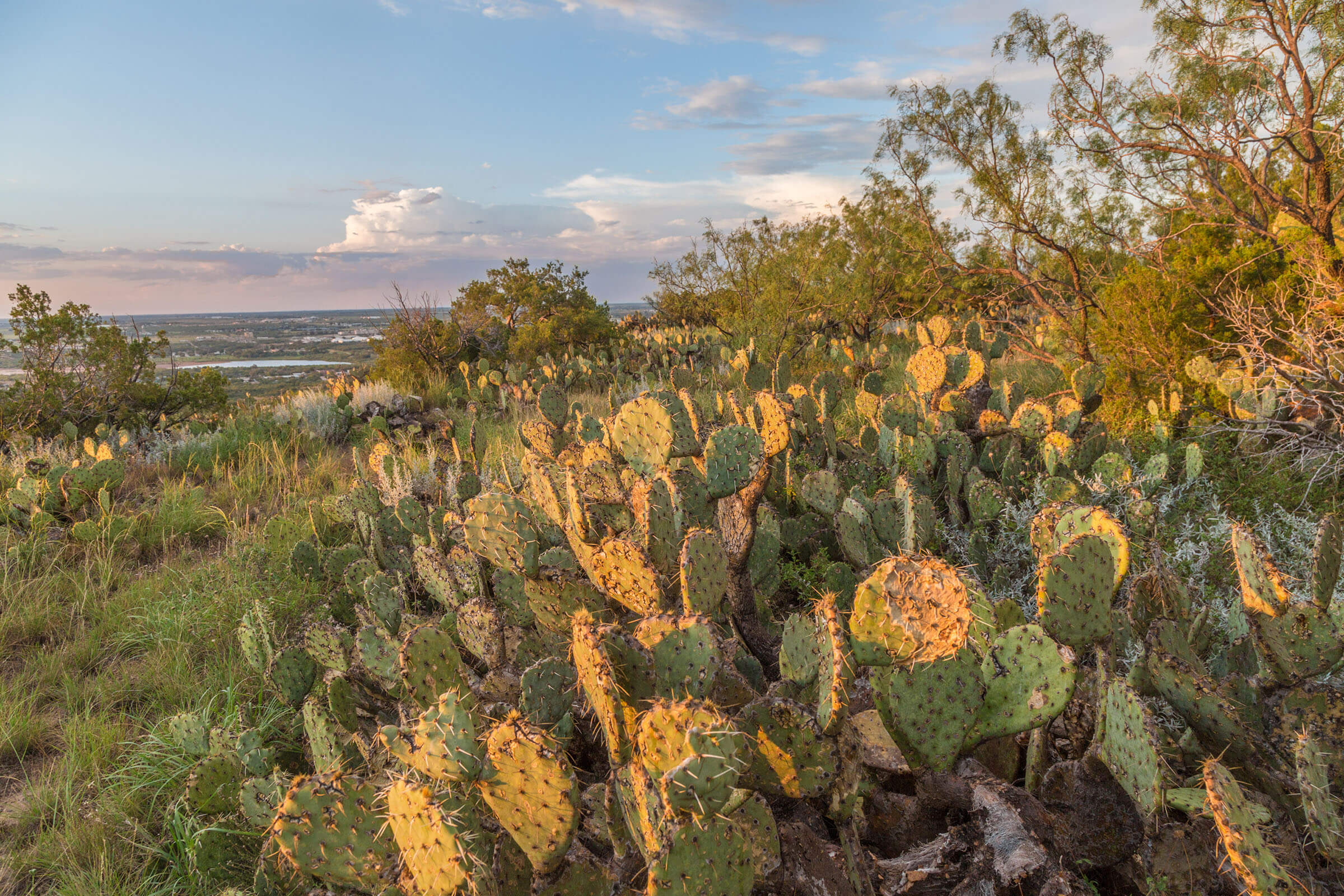 Adopted: 1995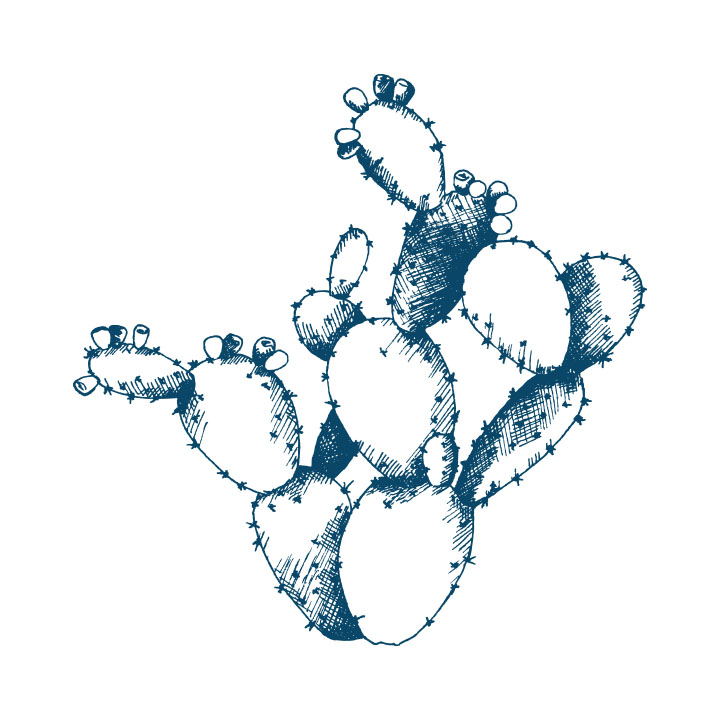 Only the Texas state plant boasts an ode in a classic Disney musical cartoon, the nickname for a legendary U.S. Vice President from Texas, food for millennia of Indigenous Texans, and a savior for drought-stricken Texas ranchers. The prickly pear cactus' exalted status was secured by a legislative resolution in 1995, which recognized "this hearty and beautiful denizen of the Texas landscape." It's hard to love if you've been pierced by a prickly pear spine on a trail ride but easy to love when you sip a margarita made with prickly pear syrup. It has made "numerous contributions to the landscape, cuisine, and character of the Lone Star State," the resolution says.
If John Nance Garner had his way, the prickly pear would have become the state flower given its distinctive "tunas," the Spanish name for the juicy ripened reddish fruit protruding from the prickly pear's branches, called "pads" or "nopales." A junior state representative from Uvalde, Garner lost to a concerted effort by the Texas chapter of the Colonial Dames of America to promote the eventual winner, the Texas bluebonnet, which also bested the cotton boll. His impassioned pleas for the prickly pear led others to nickname him "Cactus Jack," which stuck as he became a U.S. Representative, Speaker of the U.S. House, and Vice President under Franklin D. Roosevelt.
Another notable mention in history is a song by Baloo the bear in Disney's The Jungle Book: "Now when you pick a pawpaw / Or a prickly pear / And you prick a raw paw / Well, next time beware / Don't pick the prickly pear by the paw / When you pick a pear…" Great advice. It's unfortunate that the crew of the French explorer La Salle did otherwise when they traveled to the Texas coast in the late 1600s where, according to records, some ate the prickly pear without removing the spines and expired. Today, safer prepped versions are culinary stars, including grilled nopales, chopped nopales in scrambled eggs, syrup for pancakes, glazes or barbecue sauce for grilled meats, jams, and more.
The Texas drought of 1947 to 1956 inspired another use of the prickly pear: burning off the spines so that cattle could forage for food and water in the prickly pear's insides in otherwise barren pastures and empty stock tanks. Ranchers rigged a gasoline tank to an extended pipe and burner tip to singe the abundant and drought-tolerant cactus. Fast forward to 2022 and another extensive drought— by then, ranchers switched to butane for fuel "burn pear"—when the device remained essentially the same.
Search the Lady Bird Johnson Wildflower Center database for native prickly pear species, some of which are displayed in the gardens, or Texas A&M's website.
"Texas Beyond History," a website of the UT-Austin's Anthropology Department, has rich historical background.
See a twin-arched 24-foot sculpture on the San Antonio River's Mission Reach district symbolizing prickly pear, with boxes of live prickly pear growing near the top.
Trail rides and hikes in many Texas parks feature stands of prickly pear, like the short one at Dugout Wells in Big Bend National Park that include distinctive seasonal varieties like Purplish, Blind and Engelmann.
In Texas grocery and gourmet stores, find diced or whole nopalitos, also called "cactus paddles," preserves and syrup and learn how to cook with prickly pear with resources like Texas Highways' 2020 primer.
Log on to YouTube for the original Disney cartoon version of "The Bare Necessities" with subtitles.
Prickly pear is plentiful in Texas
, with as many as 20 species growing in the wild. Though at times considered a nuisance, it now is cultivated commercially for dietary and medicinal uses.
Read More
Symbols of Texas