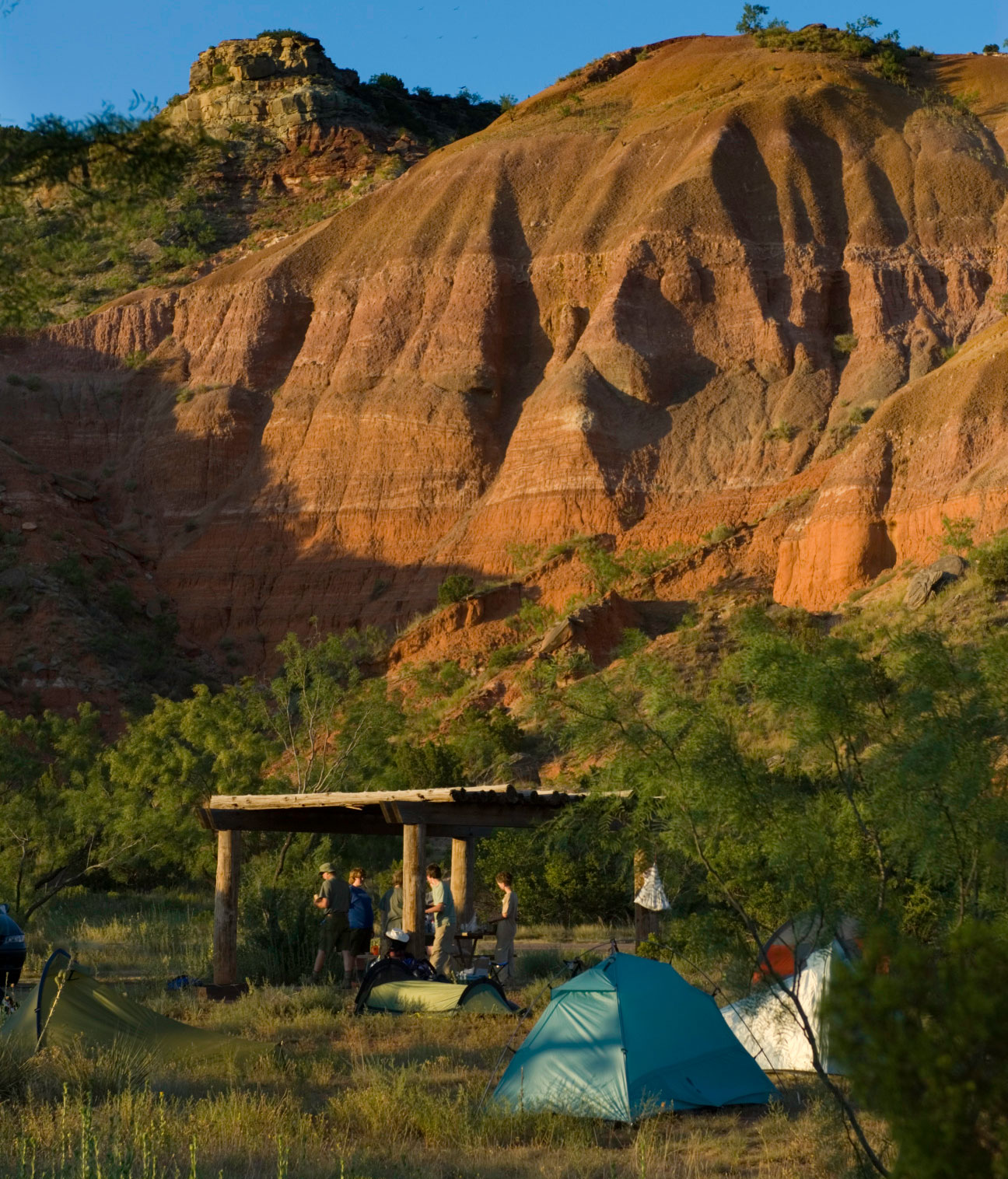 The Texas Parks and Wildlife Department unveiled a new reservation website today that allows visitors to book specific campsites and reserve day-use passes online—features designed to make reserving a site and checking into a park more efficient for both visitors and park employees.
"In a few short years, Texas State Parks will be 100 years old, and one of the things we want to do is modernize, and this system is part of that," said Rodney Franklin, director of Texas State Parks, at a Monday news conference.
After working on the new system for more than four years, the agency said it hopes the website alleviates problems such as RV campers arriving at a park to find that none of the open campsites are big enough for their equipment; or day-trip travelers arriving at popular parks such as Enchanted Rock State Natural Area or Balmorhea State Park to discover the park is full and closed to new entrants.
The new website is also more mobile friendly.
"Technology has improved, and we need to stay up with that to stay relevant," McKinney Falls State Park Superintendent Tommy Cude said. "If people can buy movie passes on their phone now, we should be able to do that too."
For campers, features of the new system include:
A campground map showing whether sites are available or reserved for specific dates
Details about each site's amenities, such as availability of electric outlets, distance to the bathroom, and degree of shadiness
Photos of each site
The ability to search by date to see which parks in a region have open sites and which are full
"This has been a long time coming," Cude said. "There are many, many nights where I get called because there's a visitor that showed up and they had a reservation, and they showed up after the office closed, and there are three sites available, and they have a 45-foot motor home, and those sites are not big enough for that motor home."
For day-use, the system enables visitors to book an arrival time for parks that tend to reach capacity. For example, at Enchanted Rock—where busy days result in overflow vehicle traffic lining up along RR 965—visitors can book a pass in advance to arrive at 6:30 a.m.-8:30 a.m., 8:30 a.m.-10 a.m., 10:30 a.m.-12:30 p.m., 2 p.m.-4 p.m., or 4 p.m.-10 p.m.
The entry windows do not limit how long visitors can stay in the park, officials said. For example, if your pass designates a 10:30 a.m. arrival, you can stay until the park closes.
McKinney Falls is also a park that fills up when the weather's nice. Under the new system, the park will have arrival slots of 8 a.m.-2 p.m. and 2 p.m.-10 p.m.
"We'll reach a point, usually between 12 and 1 o'clock where we have no parking," Cude said. "And so we close it, and people are still coming. It pains us sometimes when there's a family that's having a get-together, and the cousin got there late and we can't let them in."
What if you buy a day-use pass online, but show up after your arrival window? Agency officials say entry would not be guaranteed, but they'll accommodate such scenarios as much as possible.
With the new system, campers will pay their full reservation fee in advance; under the old system, campers only paid a partial deposit. Day-use passes will also be paid in advance when booked online. Campers and day-use visitors will still be able to purchase walk-up passes, but the agency hopes online reservations will expedite the check-in process at state parks by cutting down on transactions.
"Speeding up the check-in process for campers and for day-use users is a really big need," Cude said. "In the old system, checking in a campsite could take 10 or 15 minutes, and now it will literally take two minutes. Their stay is all paid for, and it's less hassle when they get here."
Customers who've booked campsites through ReserveAmerica.com for campgrounds owned by the Corps of Engineers or National Forest Service will recognize some similarities in the new Texas State Parks site. The agency worked with a Dallas-based vendor called Aspira, which owns and operates ReserveAmerica.com.