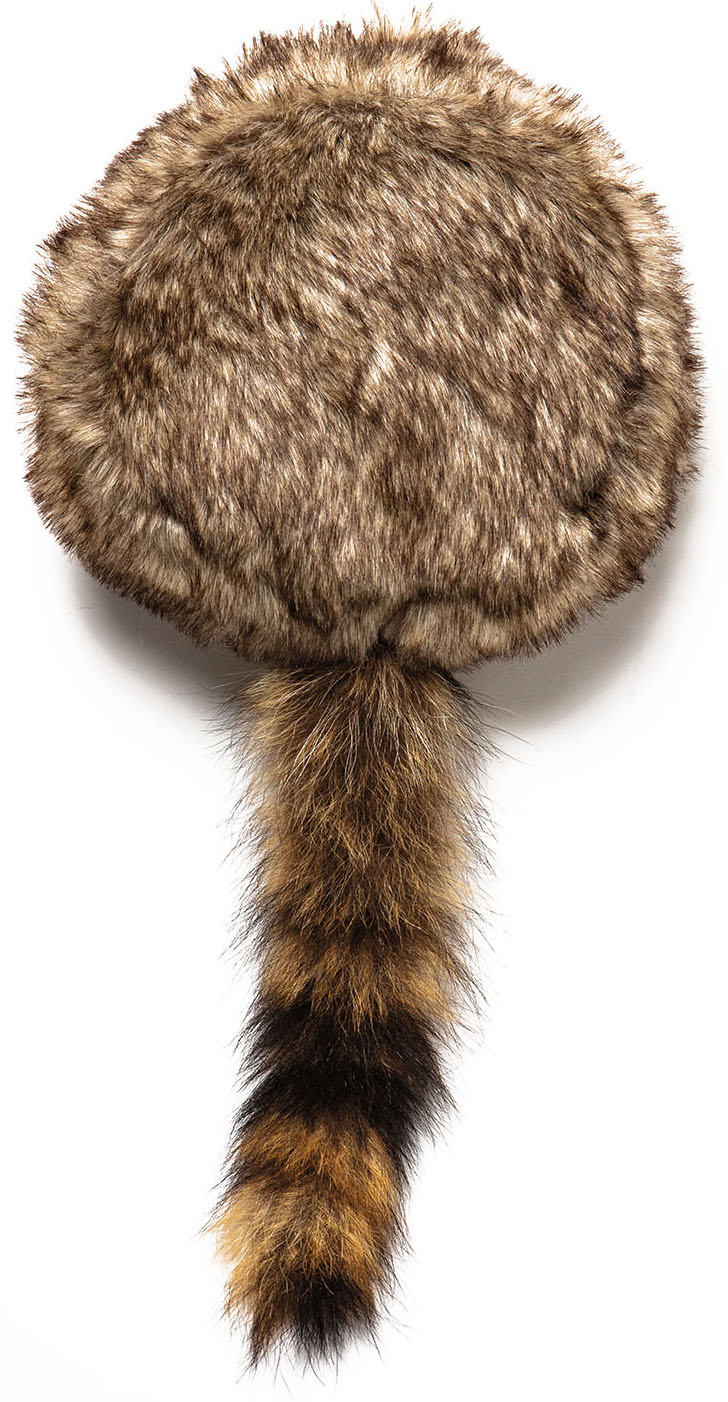 In his 1900 memoir, The Evolution of a State, or Recollections of Old Texas Days, Noah Smithwick—a fighter in the early stages of the Texas Revolution—describes the hats worn by the ragtag army of Texan rebels marching with Stephen F. Austin to overtake San Antonio in the Siege of Béxar in 1835. An excerpt: "Here a broad-brimmed sombrero overshadowed the military cap at its side; there a tall 'beegum' rode familiarly beside a coonskin cap, with the tail hanging down behind."
The ensuing battles of the revolution—and movies and TV shows later made about them—equated the coonskin cap with Texas' fighting spirit. It is still revered today as the sacrosanct headwear of one of the Alamo's greatest heroes, Davy Crockett, the Tennessee politician known as the "King of the Wild Frontier." Through its use by frontiersmen and Native Americans, the fuzzy lid became such a symbol of the American wilderness that even Benjamin Franklin wore one on his diplomatic mission to France in 1776 to gain support during the American Revolution.
Coonskin caps are the most popular items for sale at Presidio La Bahia's gift shop in Goliad. "Our tails are real raccoon," says Monica McMahon, who works the cash register. "Most places sell them for at least the same amount if not more, but they're not real." The bushy-tailed hats are the first things to catch your eye as you enter the lobby of this skillfully restored 18th-century Spanish fort that was the setting of the Goliad Massacre of March 27, 1836. The gift shop's furry toppers ($10) are most sought after by students coming through on tours. Proceeds go toward the presidio's adjacent chapel, which is owned and operated by the Catholic Diocese of Victoria and still used for Mass. Visitors, however, are kindly asked to remove all hats when visiting the chapel. Coonskin caps included.
From the April 2020 issue