A San Antonio spring break may conjure images of theme parks and a barge ride along the Paseo del Río, and certainly, those are a few options for family fun, but the city's new attractions and hidden treasures offer alternative adventures worth exploring. Some are decidedly urban—museums and chef-driven restaurants—while others bring you right into a natural oasis just south of downtown. But all dot the banks of the San Antonio River, the city's lifeblood for centuries.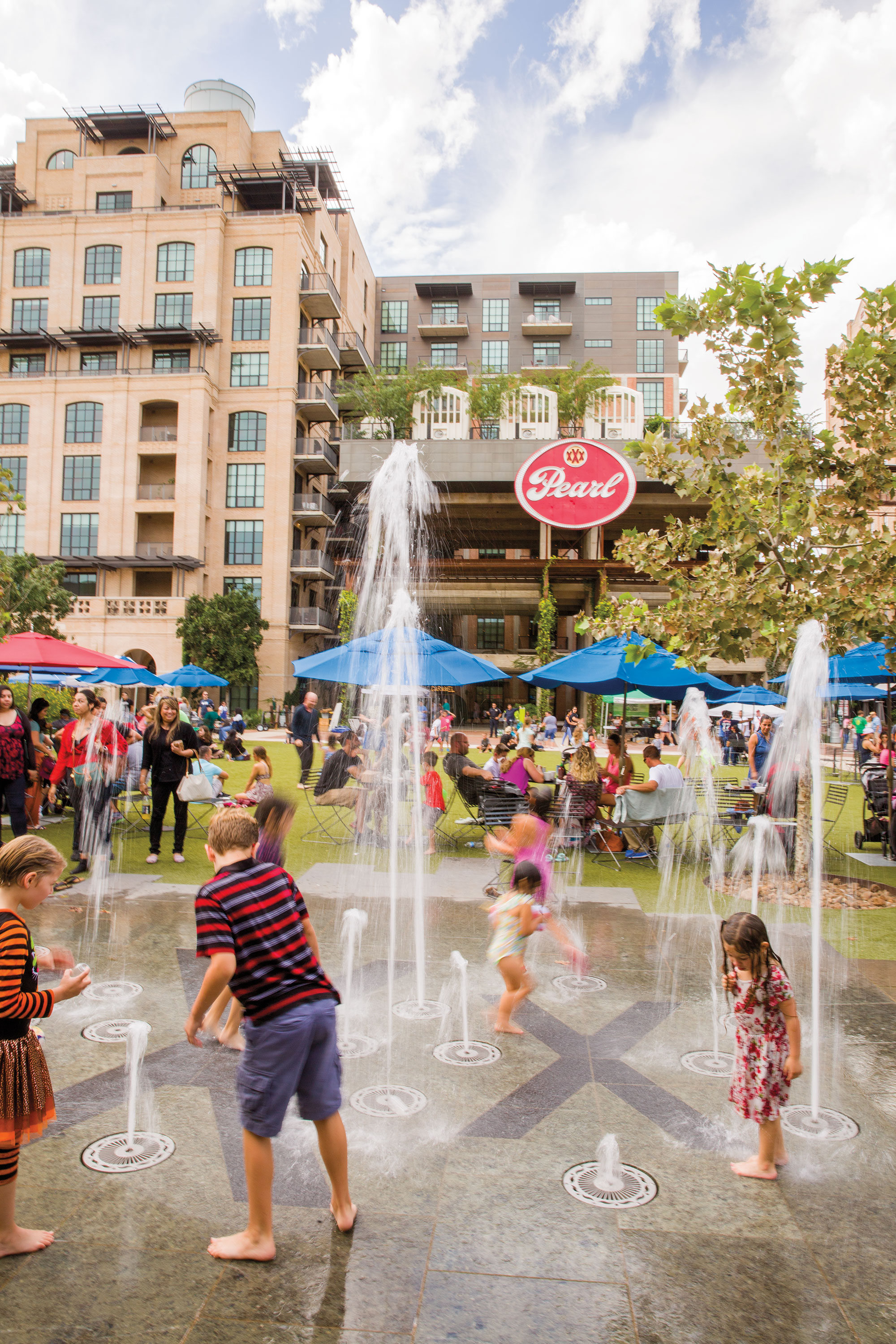 Yanaguana Garden
Nowhere is San Antonio's ability to reinvent itself more evident than at Yanaguana Garden, the epic playground located in the heart of the city at Hemisfair. Originally the site of the 1968 World's Fair, this enchanted park celebrates the city's Spanish and Native American roots with a climbable mosaic blue panther sculpture and mosaic benches inspired by those at Park Güell in Barcelona. Yanaguana Garden is a public space like no other, with activities ideal for all ages: foosball tables, a giant chess set, a splash pad, a sandbox, and a playscape for climbing. Restaurants border the park, and the on-site Magik Theatre puts on productions based on classic children's literature. Slab Cinema also hosts free outdoor screenings in the park year-round. If the Paseo del Río is calling you, it's just across South Alamo Street and down a few steps.
Confluence Park and the 

Mission Reach of the San 

Antonio River

Opened in the spring of last year, Confluence Park serves as an entry point to the Mission Reach of the San Antonio River while also representing the city's efforts to preserve its most important waterway and the wildlife along it. Recreation combines with education as visitors learn about native grasses and water systems. There's also a SWell Cycle station, enabling visitors to rent a bike and head out on the Mission Reach hike and bike trail, which connects Confluence Park to all five missions in San Antonio. After reaching Mission Espada, the southernmost of the five, you can turn around and ride back—or as some locals do, use a rideshare service to take the easy way back. You can even stop at Espada Park along the way to rent a kayak from Mission Kayaks for a different way to explore the San Antonio River.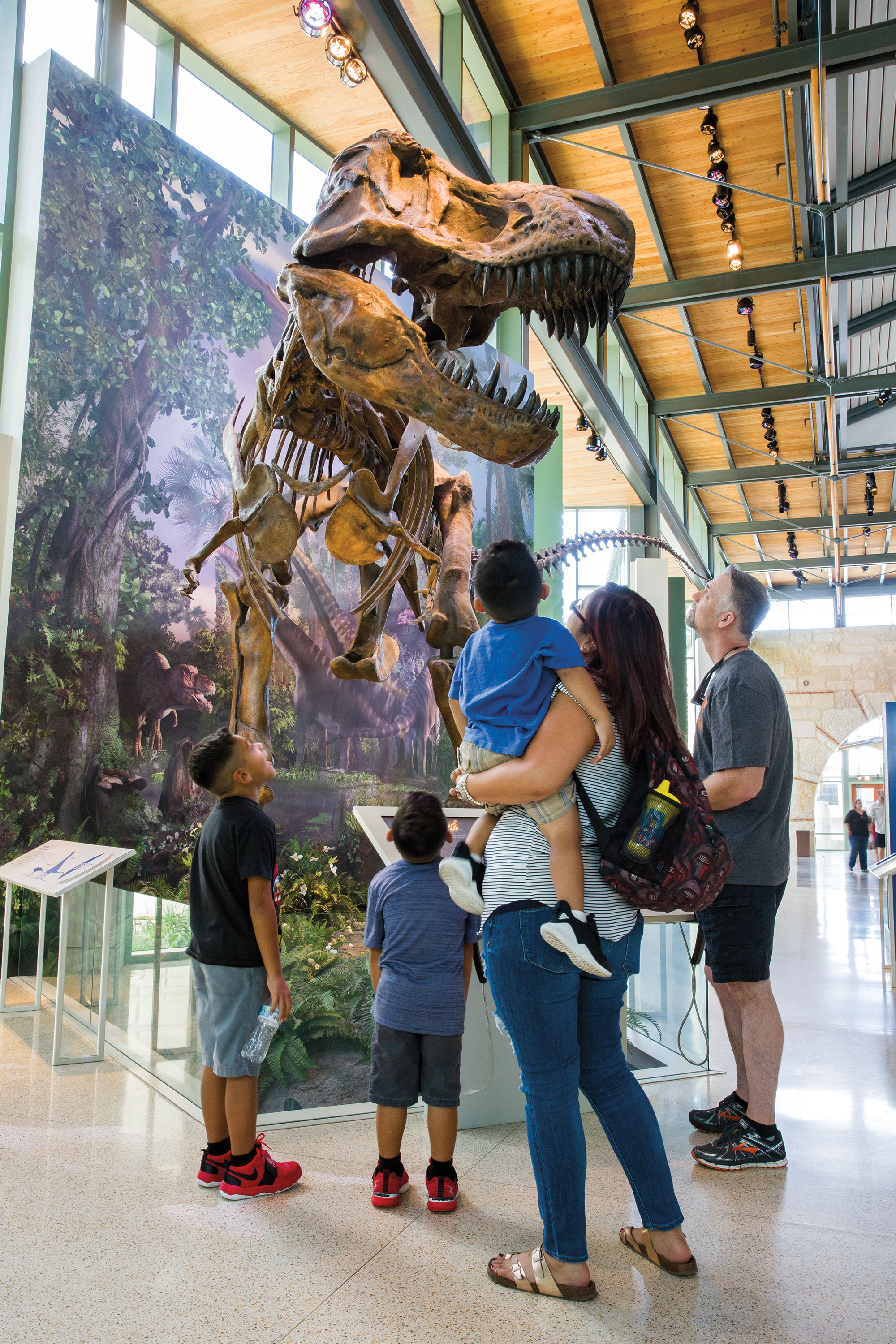 San Pedro Creek Culture Park
Another recently unveiled gem celebrating the restoration of waterways in the Alamo City, this park in the heart of downtown honors the history of the creek as well as the influence of local artists upon the landscape of San Antonio. De Todos Caminos Somos Todos Uno (From All Roads, We Are All One), a 117-foot long mural by local artist Adriana M. Garcia, is not to be missed, but public art also dots the walkway, or paseo. The Bridges of Understanding, glazed ceramic pieces by artist Diana Kersey, adorn three bridges crossing the creek at street level. Wading pools with limestone benches invite visitors to soak their feet, sit for a moment, and take it all in.
Rainy Day at the Museums
If rain threatens your plan to spend time outdoors, head to the Witte Museum for hands-on science and natural history exhibits for kids, as well as dinosaur bones and Planet Pioneers, a special space exploration exhibit that runs through April 7. Pack a picnic lunch to enjoy in the covered outdoor space overlooking the San Antonio River. Then, head to the Briscoe Western Art Museum downtown for the Lil Partners Program, which features activities for children ages 10 and younger from 10 a.m.-2 p.m., March 10-16. The Briscoe also hosts a Spring Break Round Up on March 11, from 4-8 p.m., featuring food trucks, cowboy trick ropers, s'mores, and activities for kids of all ages.
From the March 2019 issue