Awed by the spectacular variety of wildflowers throughout Texas, we sent four photographers on a springtime mission across the state. They combed seven distinct regions of Texas, from the shaded forests of the Piney Woods to the mountains and deserts of the Big Bend, from sandy coastal dunes to rolling hills and the vast plains of the Panhandle. The results are as magnificent and diverse as the lands that nurture our abundant blossoms.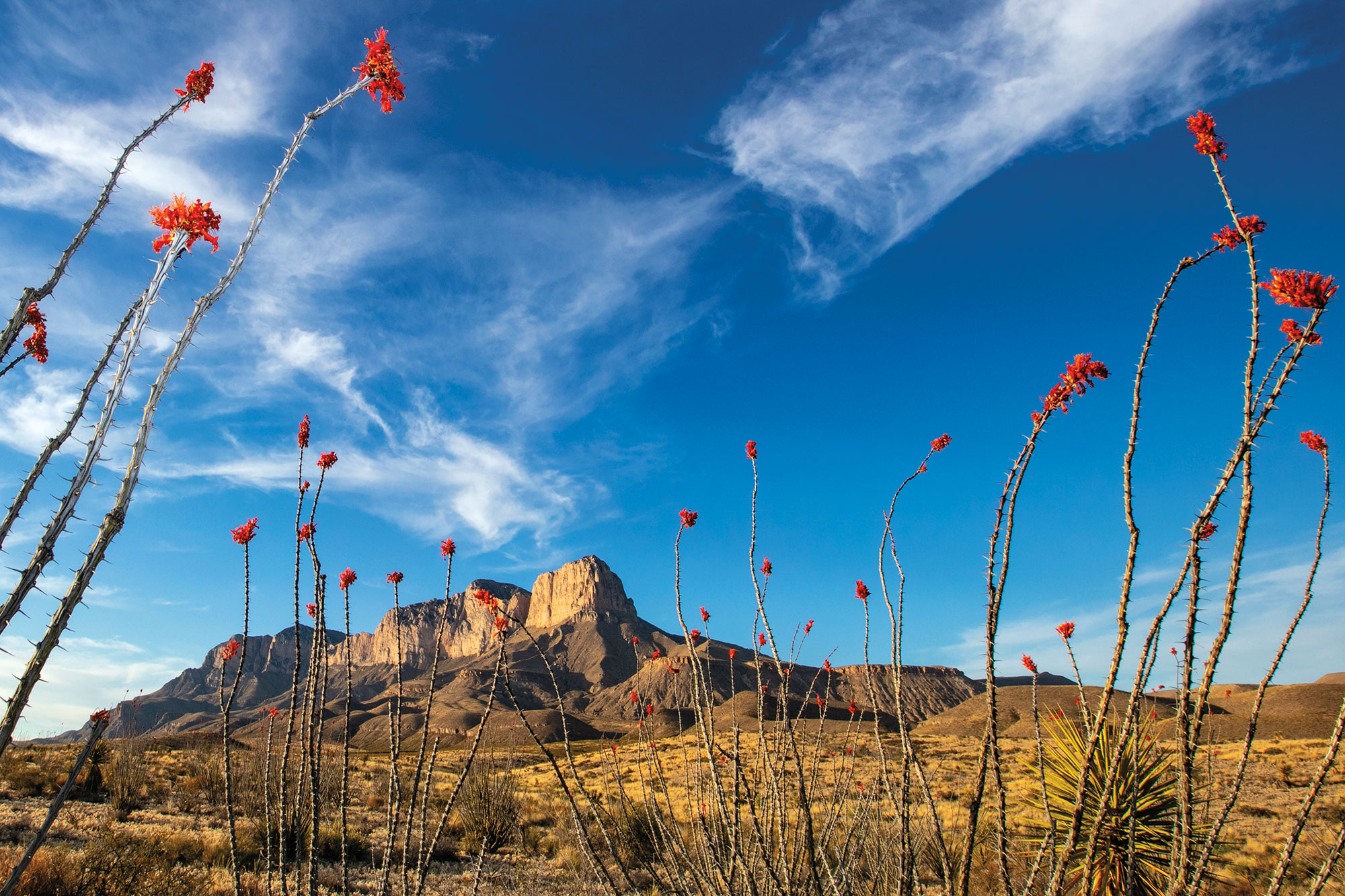 Big Bend Country
According to E. Dan Klepper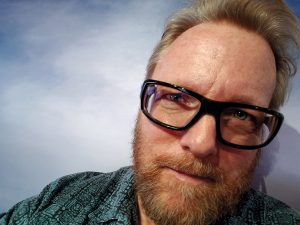 Most Big Bend residents are familiar with a weather phenomenon known as "virga," streaks of rain that fall from a cloud but never quite reach the ground. After taking on this assignment, all I saw were weeks of virga followed by a dry spring that offered only the occasional scraggly roadside bloom. Fortunately, the desert finds its way forward; some plants, like cactus, flower regardless of rain. Desert wildflower seeds can remain dormant for decades, protected beneath a slim crust of soil as they wait for the right amount of moisture at the right time of year to flourish. Sometimes all it takes are a few mornings of condensation rolling off the highway, especially in low-lying areas where moisture tends to gather, and showy headliners like purple thistle and the hardy silver-leaf nightshade quickly dominate the roadsides. In dry seasons, most desert plants will thrive with a little help, including the native species that command my unmanicured quarter-acre in Marathon. A soaker hose usually brings out the best of the big bloomers like the giant yuccas, desert willows, and paloverde trees that grow among my rocks and weeds.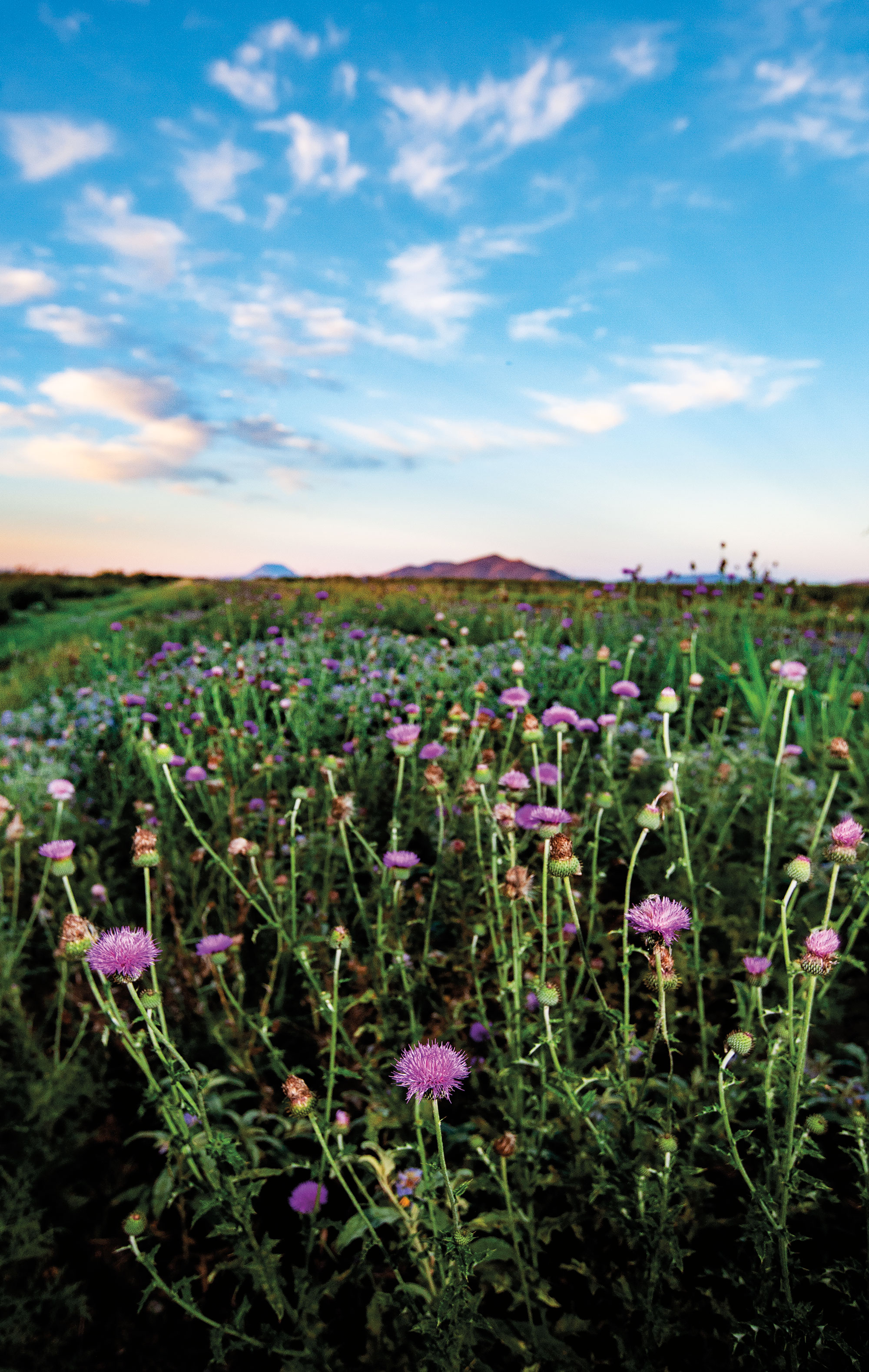 The elevation in West Texas rises from 1,800 feet along the Rio Grande to the 8,751-foot Guadalupe Peak 300 miles away. Habitat and species are similar across much of the range; if you miss a species blooming at lower elevations you can wait a few weeks, then catch it in mid-performance higher up. I did just that to capture the stunning scarlet blooms of the ocotillo—signature plant of the Big Bend—where I began this assignment in the Guadalupe Mountains at a mile above sea level. Months later, rain finally reached the ground, transforming the parched and lackluster desert into a verdant midsummer terrain. —E. Dan Klepper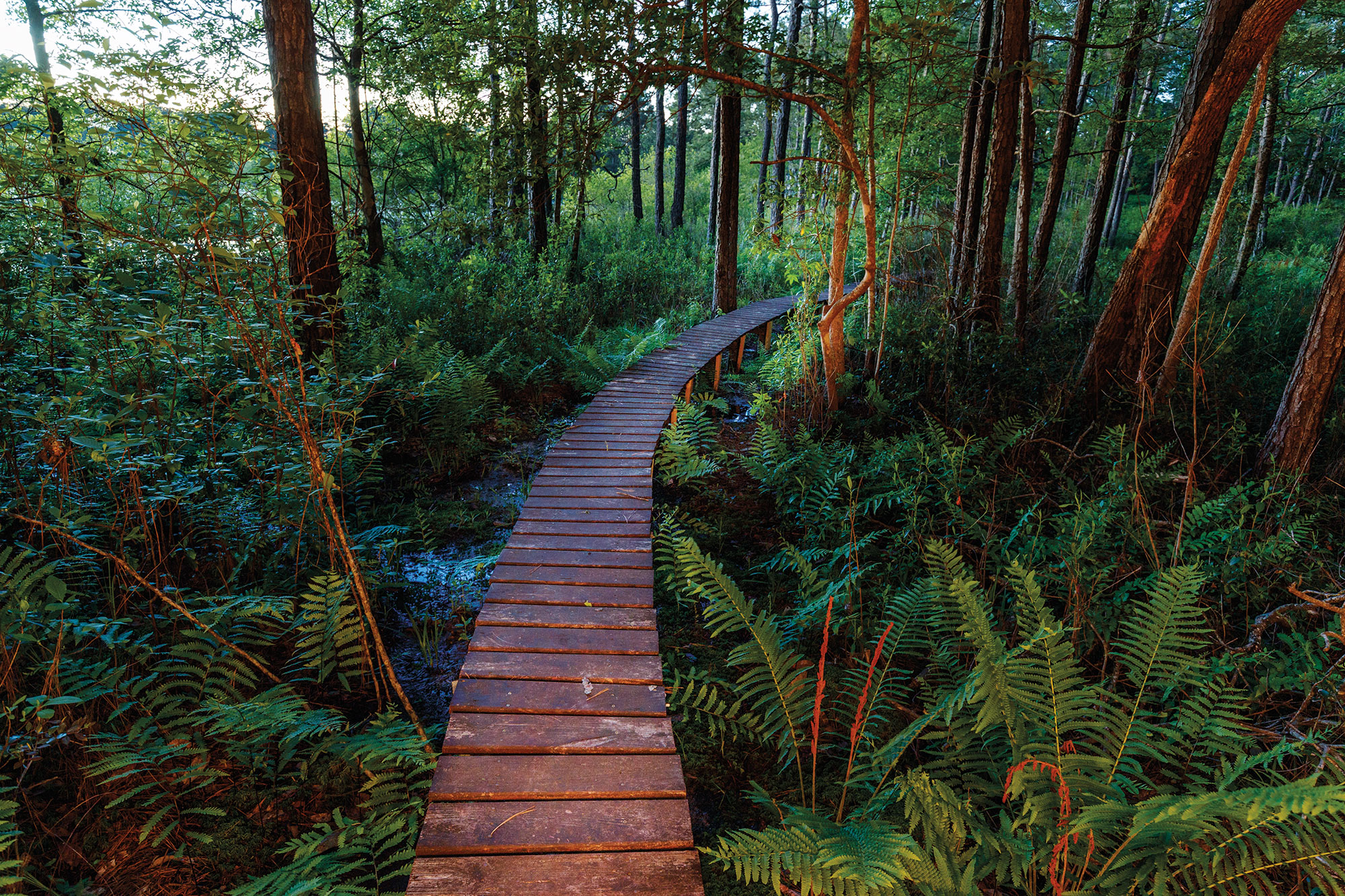 Piney Woods
According to Sean Fitzgerald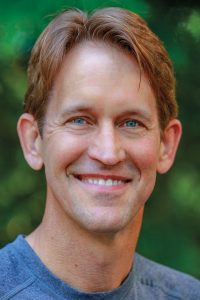 Looking for wildflowers in the dense Piney Woods is a different experience than in the wide-open prairies and other landscapes to the west, says Dallas-based photographer Sean Fitzgerald, who enjoys exploring backroads looking for pockets of lush wildflowers beneath the towering forest canopy. "The Piney Woods have a certain magic, especially early and late in the day," Fitzgerald says. "I love the sight of wildflowers shrouded by morning fog, covered in dew, and lit with sunlight filtering through nearby pines and dogwoods."
For this assignment, among the overlapping ecosystems of the Big Thicket, he stumbled across pitcher-plants, dogwoods, compass plants, orchids, and rare carnivorous species. "The Big Thicket is kind of the jewel of the entire Piney Woods, a biodiversity powerhouse," he says. From there, he recommends searching farther north, in lush areas like Caddo Lake. And even if you don't find an abundance of blooms, Fitzgerald says it's worth it to hit the road for a glimpse of historic, small-town Texas. "With a little tour, you can get a lot of variety," he says. "It just sort of keeps revealing itself." — Ashley Slayton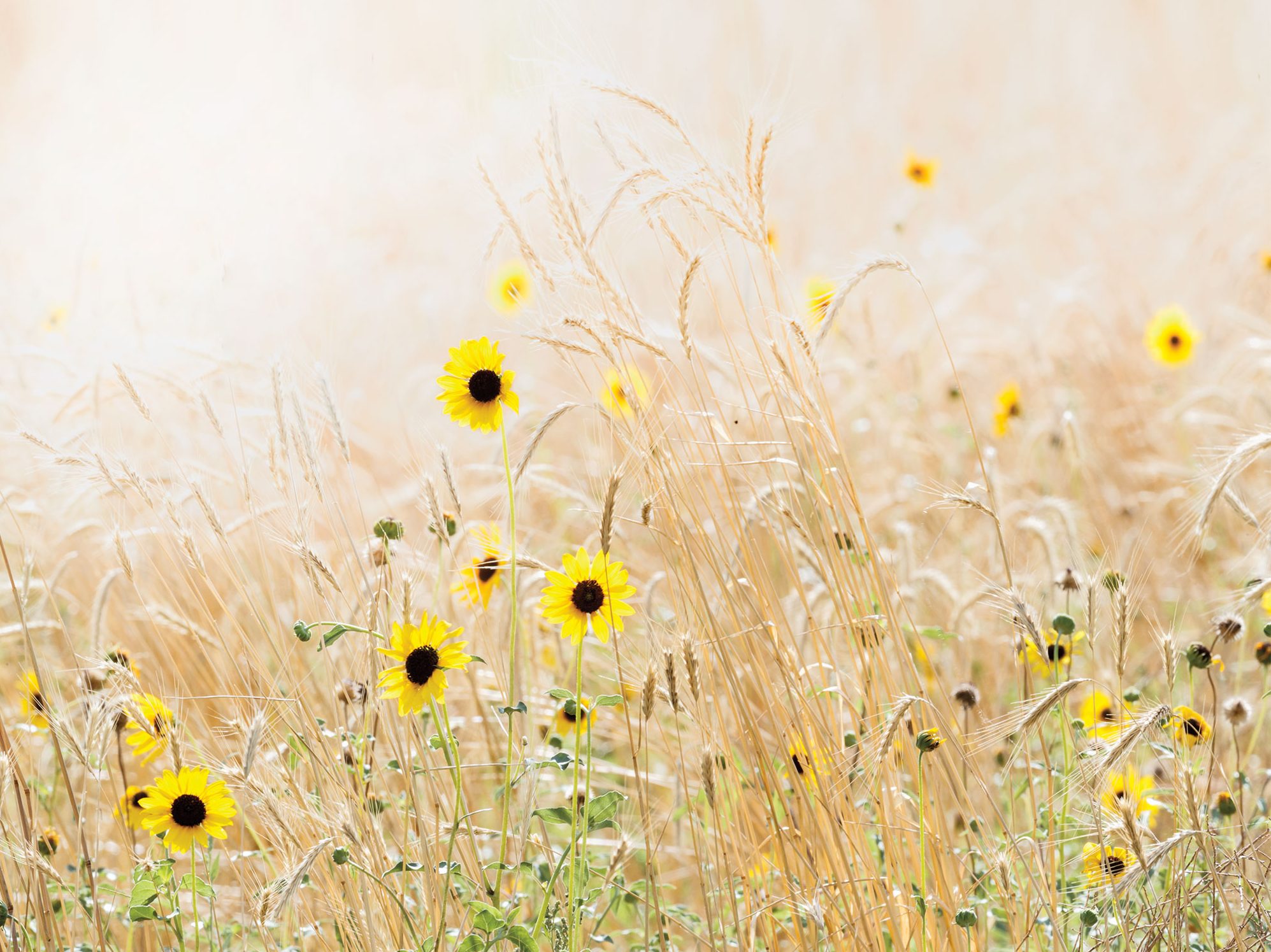 Prairies & Lakes
According to Sean Fitzgerald
Don't expect a monochromatic carpet of wildflowers in the Prairies and Lakes region of Texas, Fitzgerald says. Better to keep your eye out for subtle changes and unique blooms. "The thing about these prairies up here is that they roll," he notes. As spring advances toward summer, fields dotted with bluebonnets and the bright red hue of Indian paintbrush give way to deeper blues and purples, notes Fitzgerald, who recommends taking a few hours to drive the bluebonnet trail in Ennis and to explore the blackland prairie blooms at White Rock Lake in Dallas. Hagerman National Wildlife Refuge near Denison is also worth a day trip for a less traditional experience. Pockets of wildflowers can be found in more urban locales; for instance, Plano sports small patches throughout the city. But it takes an observant eye to spot them, Fitzgerald says: "A lot of the prairie rewards patience." —A.S.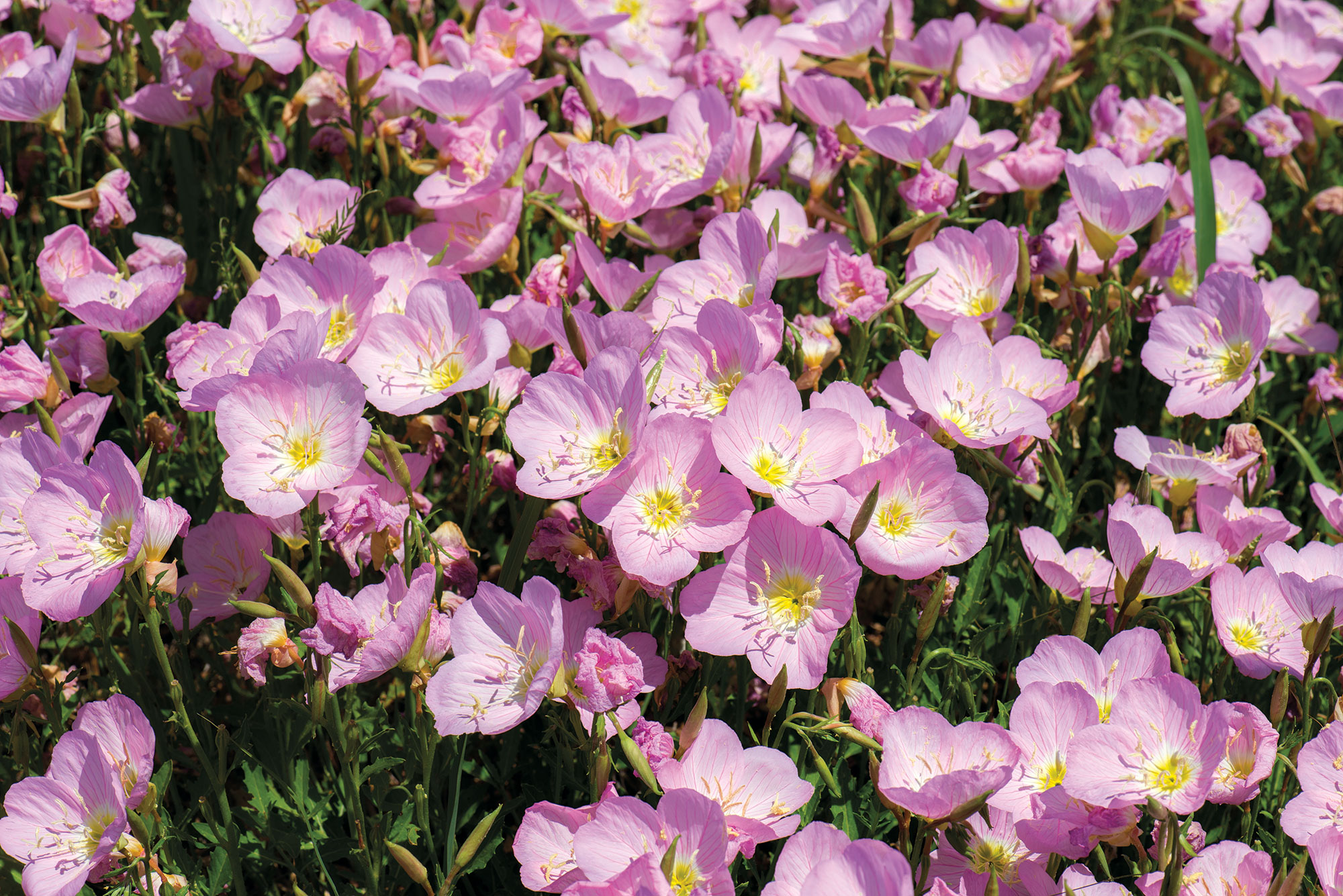 Panhandle
According to Theresa DiMenno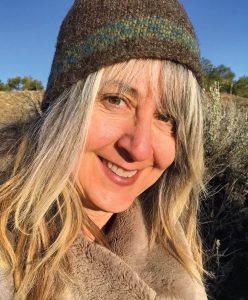 It was near the town of Canyon that photographer Theresa DiMenno, always in pursuit of wildflowers, pulled off a dirt road by a field and got down on her belly. She had just spotted a shock of bright yellow flowers blooming out from the rusty red dirt that's prevalent in this part of the Panhandle. A spring rainstorm was streaking the sky a grayish blue far across the field in the horizon, and she had to get the shot. "It's the thrill of the chase, to see what you can find," DiMenno says. "It's never the same. I was really excited to see the storm clouds. I could smell the rain. I was down on my stomach shooting. I wanted to get it all in there—the flowers, the dirt, the rain. To get the shot I want, I have to get in close contact with the earth."  Georgia O'Keefe, who once lived and taught art in Canyon, was in part DiMenno's flower-chasing muse; O'Keefe once said, "Nobody sees a flower really; it is so small. We haven't time, and to see takes time." DiMenno spends hours up close, observing flowers and their insect suitors—often while on her belly. "It brings me such joy," she says.
—Clayton Maxwell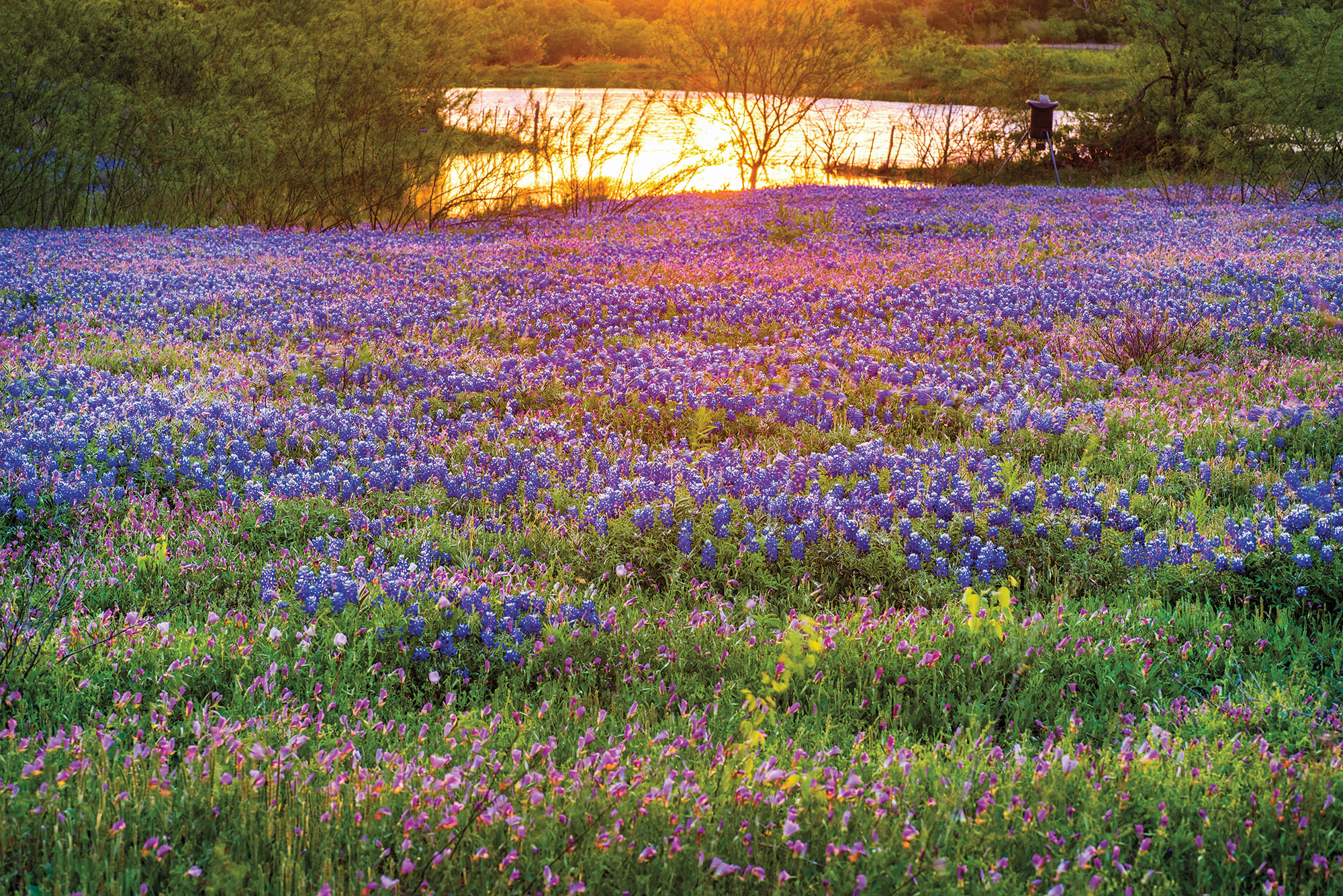 Hill Country
According to Theresa DiMenno
"In that moment, I got it—I got the bluebonnet," says DiMenno, a dedicated annual photographer of Texas Hill Country wildflowers. DiMenno, who'd once considered the bluebonnet a bit humdrum, had an epiphany about Lupinus texensis while watching a bee coax nectar from within one of its little blue bells. "When I saw the bee close-up nectaring on the bluebonnet, it was just stunning," she says. "The bluebonnet has so many layers to it—it's a really complex flower. So I get the bluebonnet now. I just don't think I'd ever really seen it before." DiMenno also delights in the pink evening primrose, a Hill Country wildflower that thrives even in years of scant rain. Though they are delicate, swaying in the breeze on roadsides, evening primroses are also resilient. When mingled with a field of bluebonnets, their pink hue compliments the swaths of blue, giving off a tinge of violet. "These wildflowers put out so much beauty," DiMenno says. "And they don't do it for us; it's just intrinsic to them. We just get to enjoy it."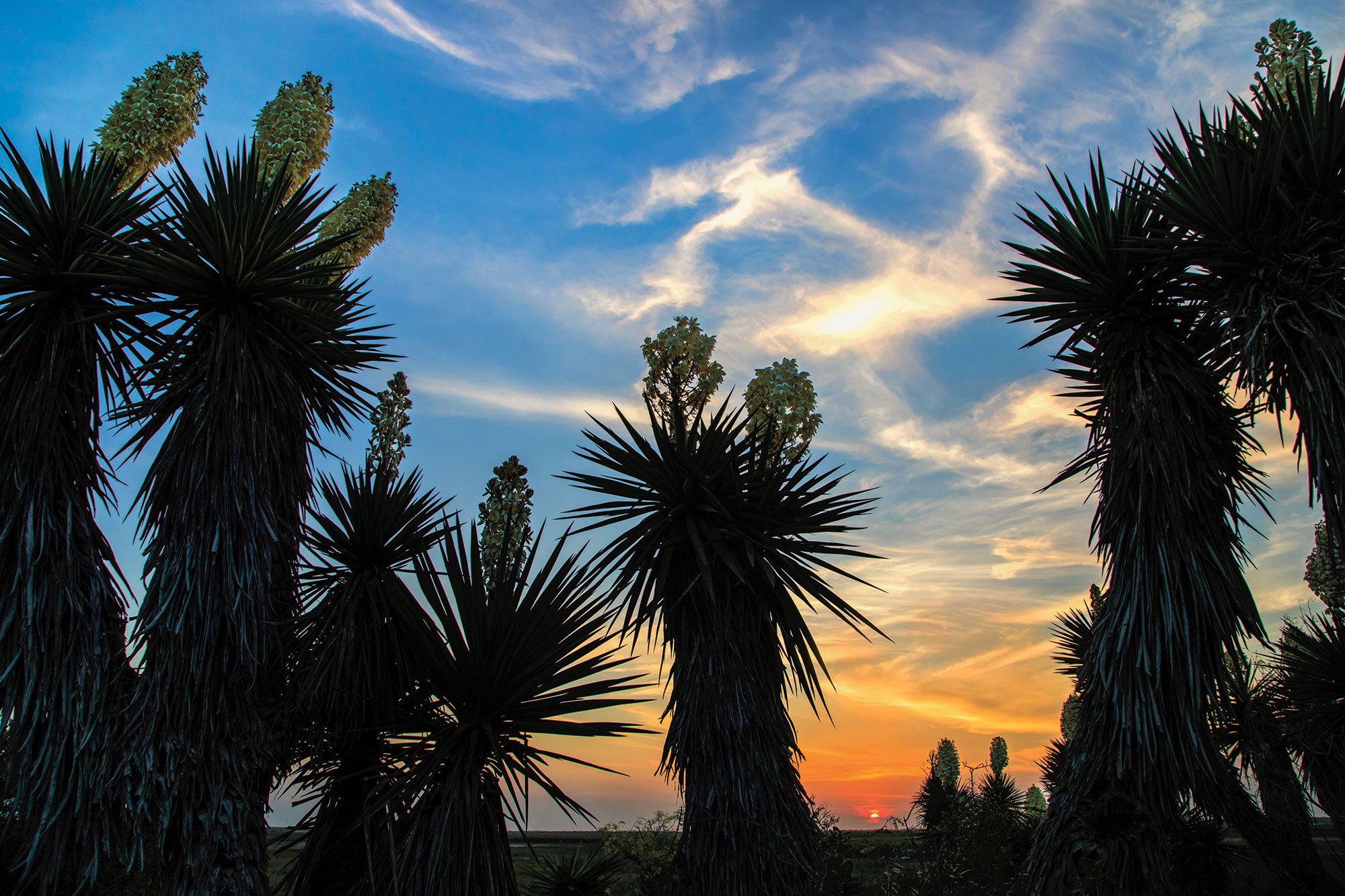 Gulf Coast
According to Larry Ditto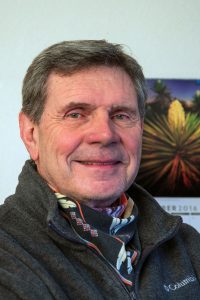 Larry Ditto has less than a two-week window to catch the yuccas blooming at Laguna Atascosa National Wildlife Refuge. Luckily, in his former life before becoming a full-time nature photographer, he was the manager of the refuge. He knows the natural calendar there by heart. But for all his knowledge, getting a memorable photo takes a little serendipity, too. He was already on his way home on the last of several long days shooting when a scene unexpectedly caught his eye. "The sun was just touching the horizon," he says, "and there were these high clouds that looked like spider webs. I ran over and sat down in the middle of these really tall yuccas, like three walls of a room. I shot these big old monster silhouettes of yuccas hanging over me with the last light of day reflecting off them. You can't plan a moment like that." —Daniel Blue Tyx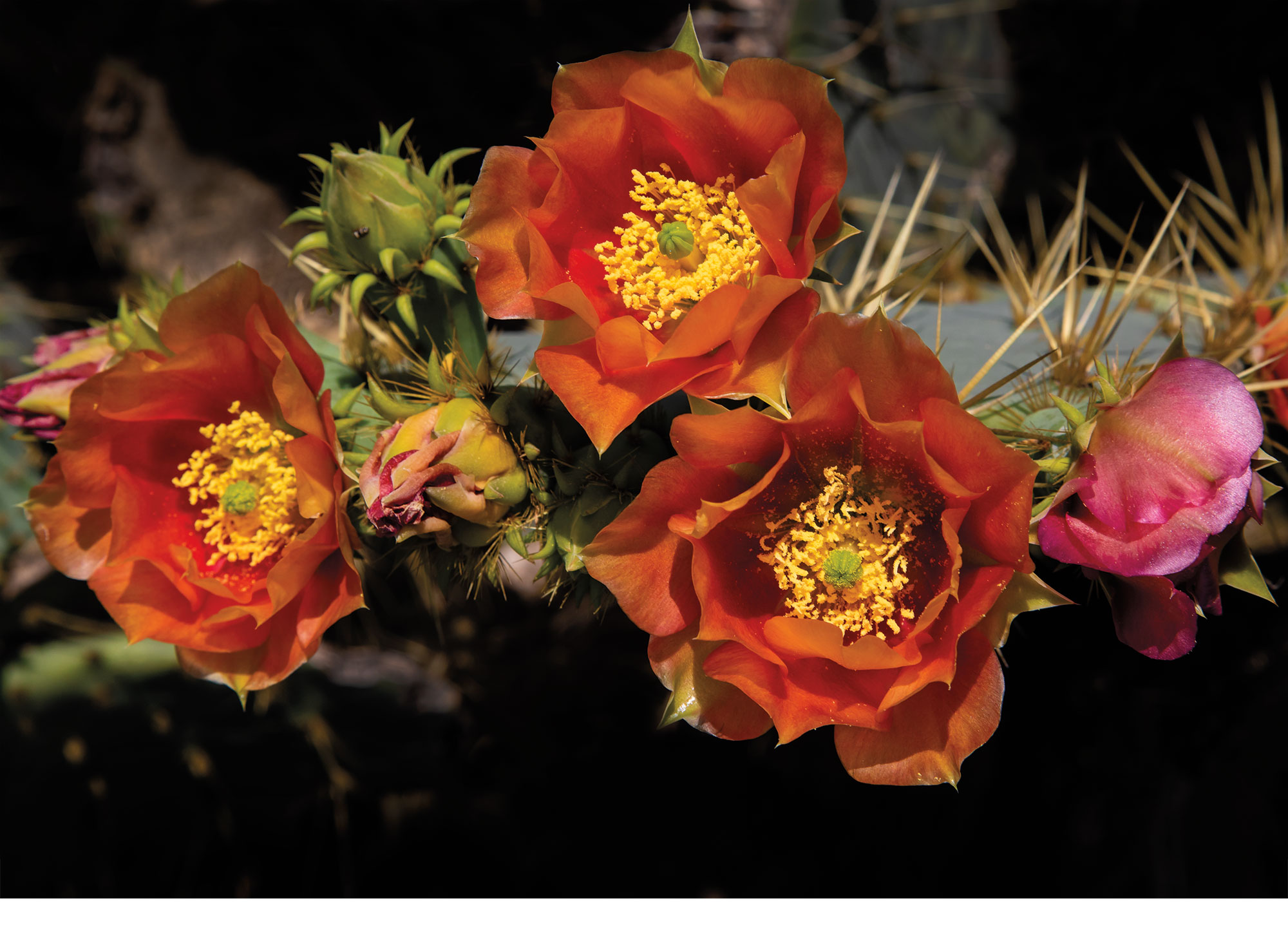 South Texas Plains
According to Larry Ditto
Shooting wildflowers in the South Texas Plains is not for the faint of heart. Forget mellifluous fields of bluebonnets or Indian paintbrush—for Ditto, photographing this sometimes unforgiving terrain requires getting up close and personal with the region's beautiful but prickly nopal cacti. Ditto snapped some of his favorite shots in a roadside spot where he found blooms of four different colors in one stand: red, peach, orange, and yellow. But to capture them, he had to be prepared for the consequences. "Sometimes the best shots are when you get down in it," he says. "You're stepping over it, squatting down beside it, there's old pads rotting all around with thorns still in them. You get stuck. That's just part of it." —D.B.T.
From the March 2019 issue