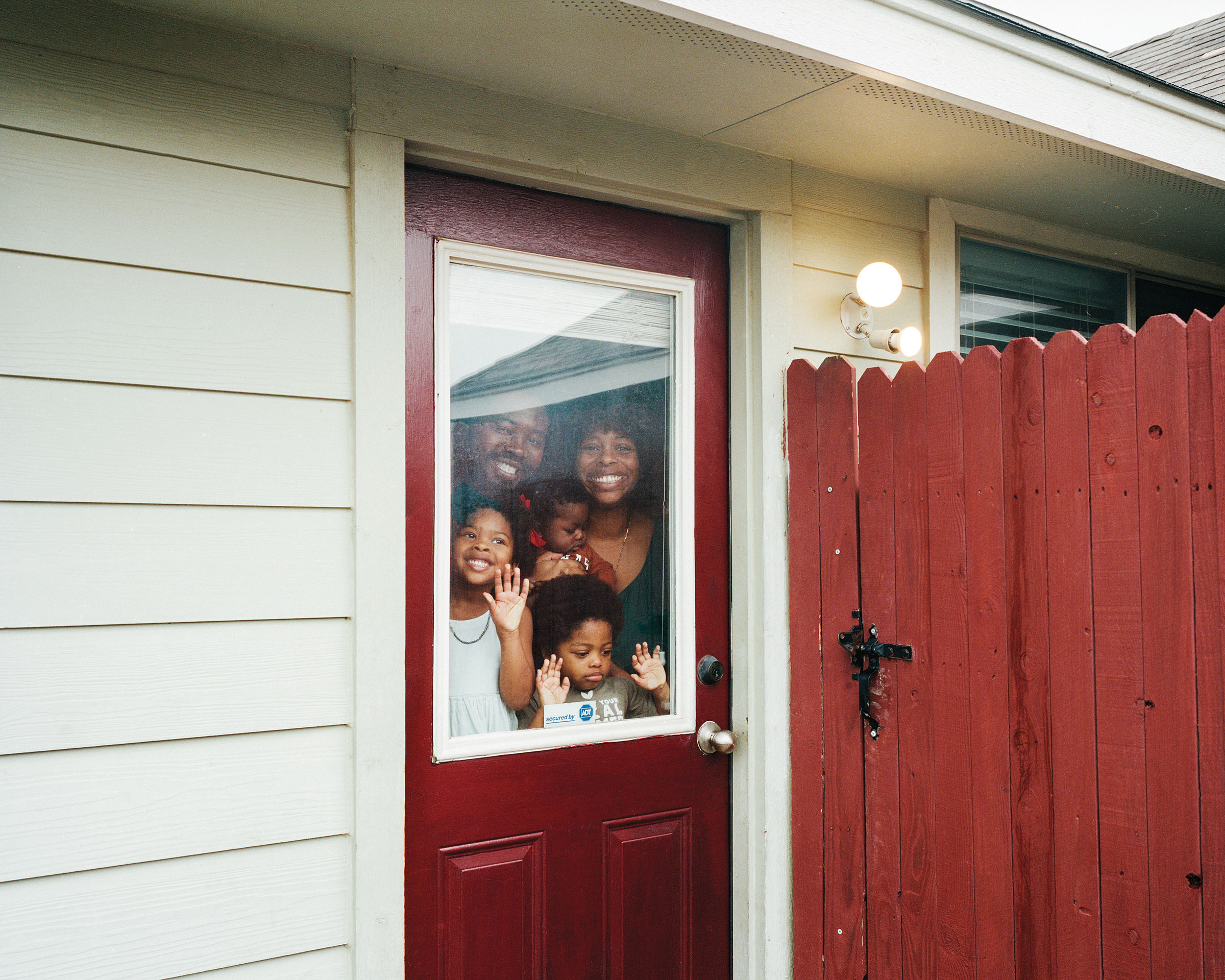 When we all went indoors in March, Suzanne Koett went outside. A canceled vacation meant the Austin-based photographer and artist had a bunch of film and time on her hands. "I just decided to pop in on my friends and see how they were dealing with everything," she says.
She took their pictures—her outside, her friends inside. Many of her subjects bore serious, even grim expressions, but there was an exception: Chalimar Chieza, who was beaming with enthusiasm as her whole happy family posed while jammed into the window frame of their red back door. There was Tatenda Chieza, her soccer coach husband; Rubye and Solomon, her daughter and son; and Ezekiel, her new baby, whom Koett was seeing for the first time.
"I wanted to take a photograph of Chalimar's family because Chalimar was still teaching and trying to manage three kids with her husband, and it's just a circus," Koett says. "They were really happy about being home and getting to be with their kids, but it was also crazy trying to teach and get any other work done. They just love being together."
Koett's pandemic portrait of the Chiezas, titled "Day 11," is one of 173 photographs from 15 countries in Togethering, a virtual exhibition by the Houston Center for Photography. The show launched on the center's website, hcponline.org, on Sept. 15, and it will run in perpetuity. The photographs prove the coronavirus corollary to the Anna Karenina principle: Under quarantine, we're all in this together, but we're getting through this alone and in our own way. The photographs document virtual proms and graduations, the unraveling of a barricade around a playground, and a staged scene of someone reading a newspaper on fire.
"Conceptually, people approached things differently," says Ashlyn Davis, the center's executive director and curator. "It kind of delighted me. Part of it is the boredom. Like, what are we going to do today?"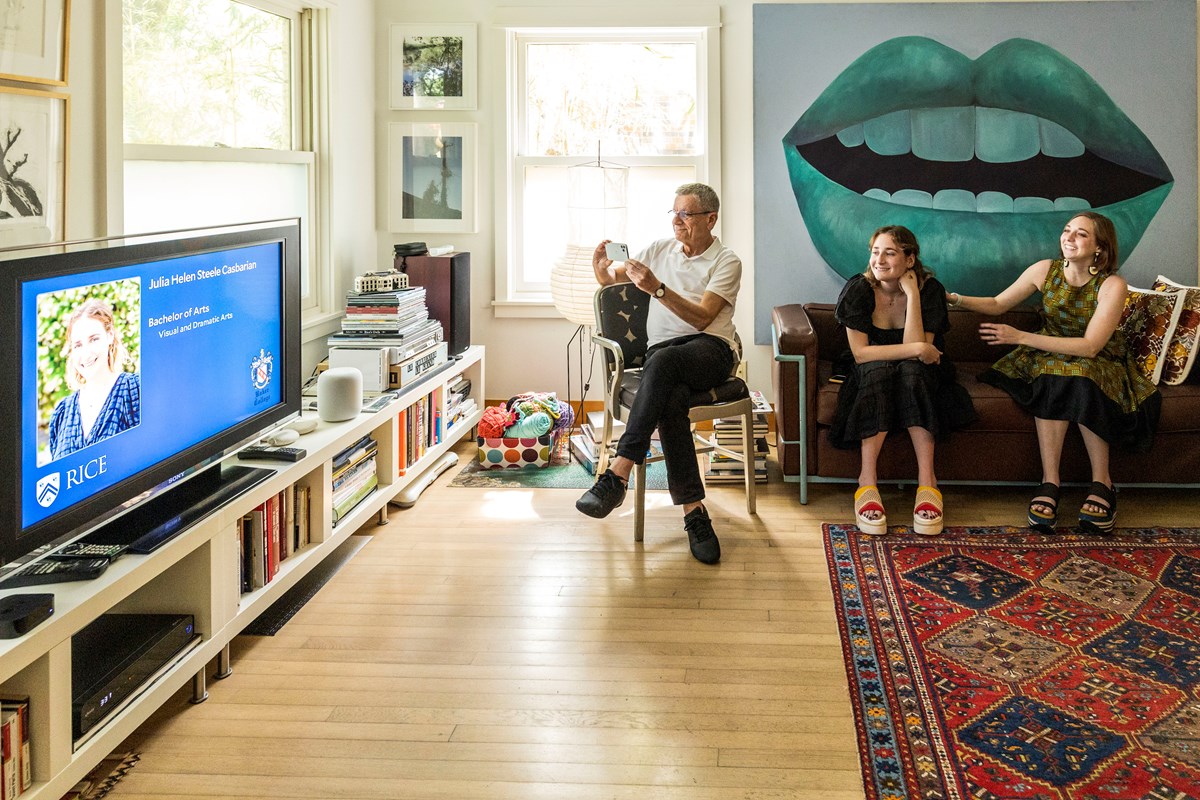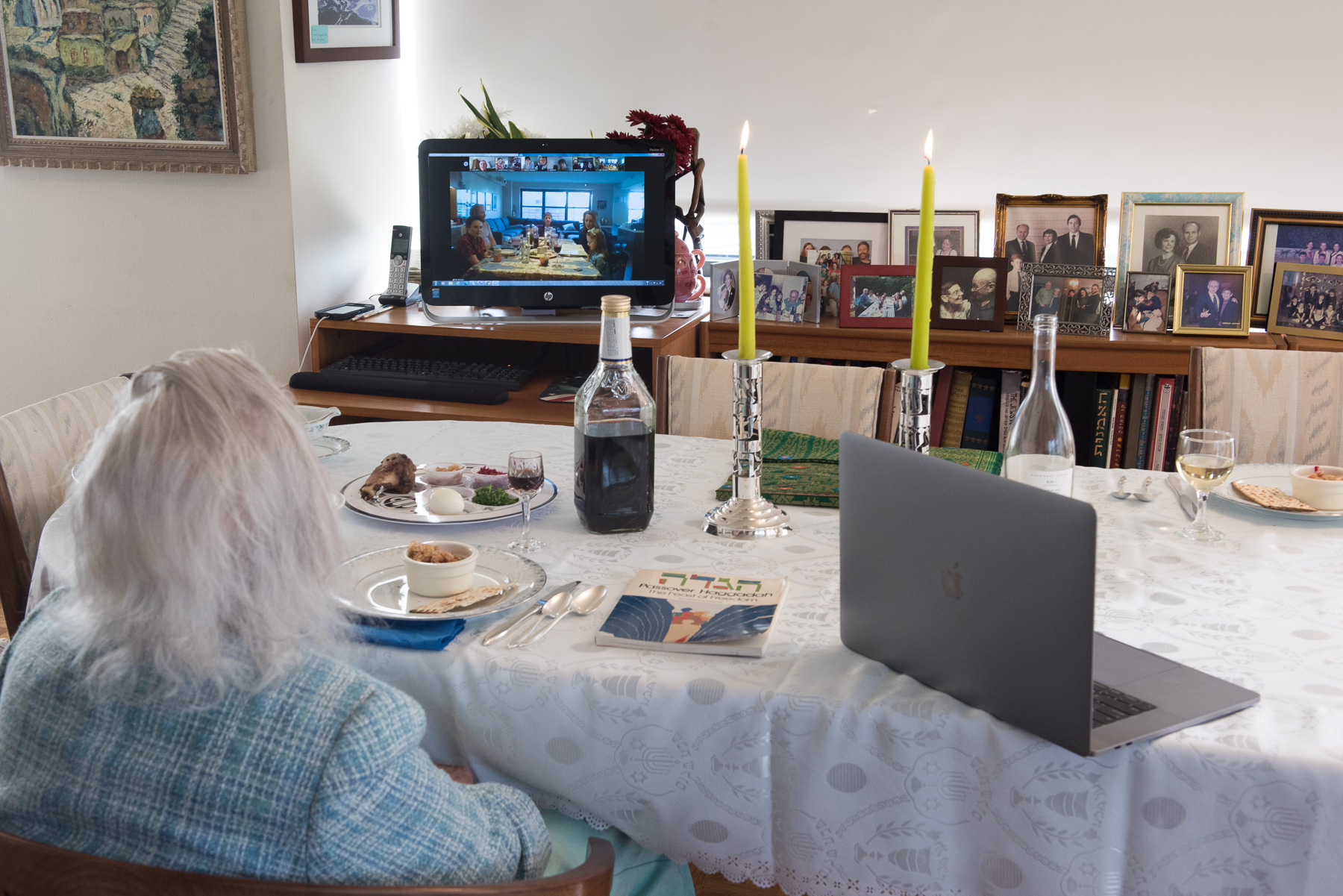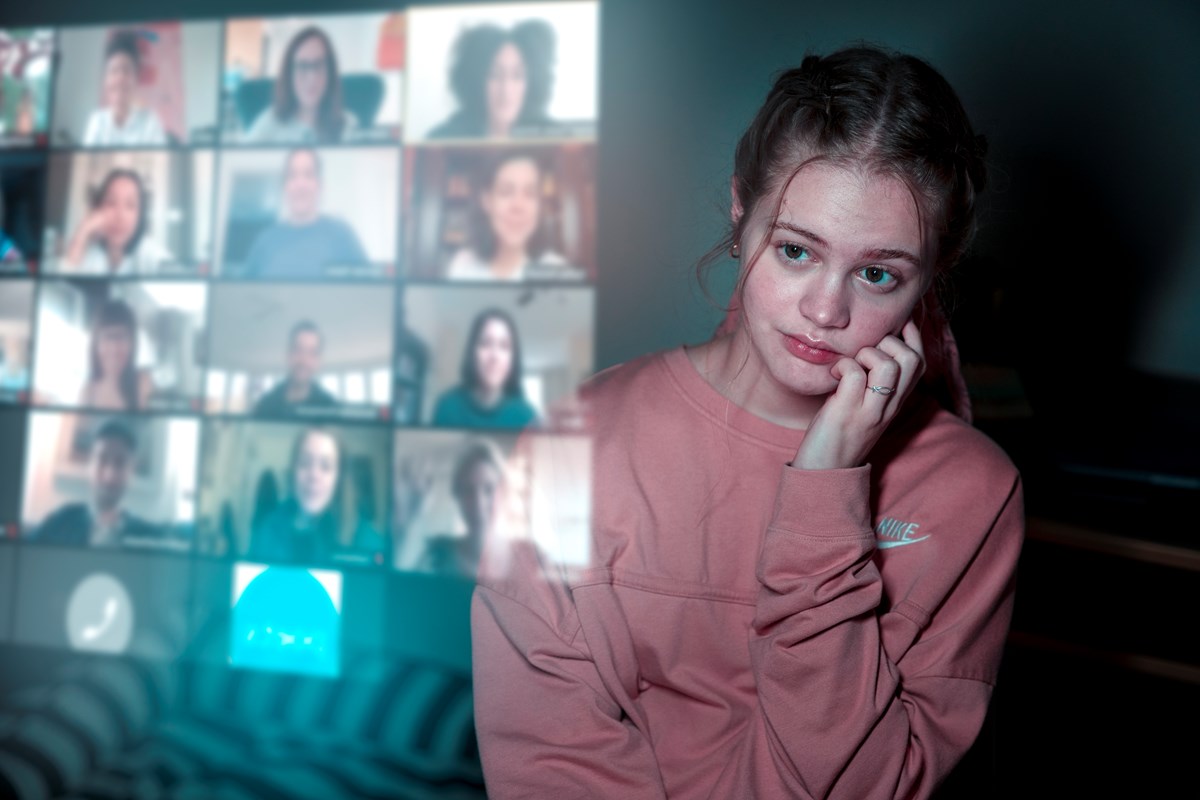 Visit the Exhibition
Togethering can be viewed on the Houston Center for Photography's website, where the collection will live in perpetuity. Click here to see the collection.
From the November 2020 issue