Beer Signs of the Times
Saloons across Texas showcase the history of their craft
By Dave Thomas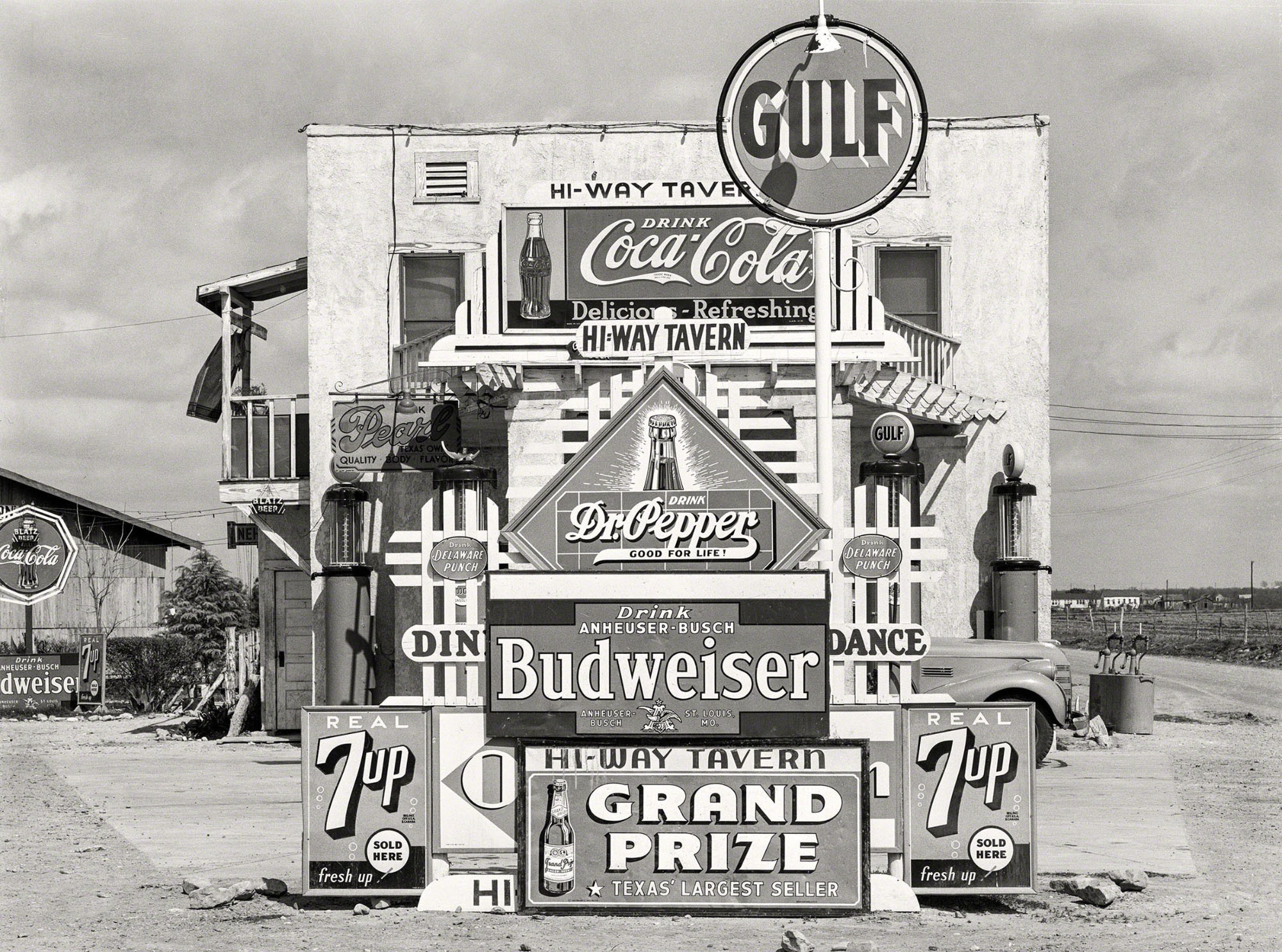 The earliest Texas breweries, founded circa 1850, often didn't label their bottles, according to beer historian Charlie Staats. That's hard to picture with the extensive advertising we now see for local brews. It wasn't until the 1860s, with the emergence of full-color lithography—a method of printing that sped up the sign-­making process significantly—that beer advertising took off. Some of the earliest beer ads were vivid posters displayed in saloons that showed factory scenes from the breweries, lavish banquet spreads, or Victorian-era women. As the number of commercial breweries expanded, the need for advertising grew. After Prohibition, signs were important tools as fewer breweries competed for larger shares of the Texas market.
One of the most impressive open-to-the-public collections of Texas beer signs is at the Moravia Store, a bar and dancehall about 20 miles outside of Shiner, between Houston and San Antonio. The store has been a rural outpost since 1889, but its collection of vintage signs is fairly new. Owner Henrietta Filip bought the place in 1996 and has filled the walls with her treasures. "I've been buying and collecting," Filip says. "It's a sickness."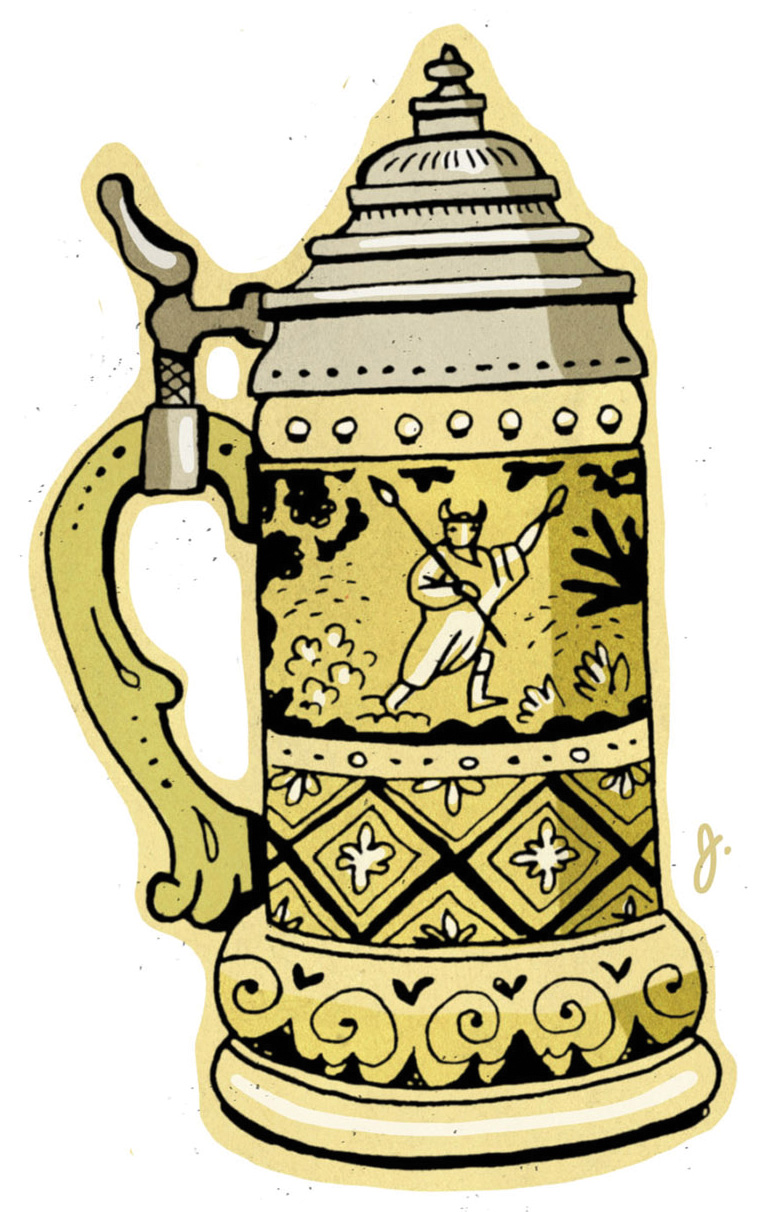 Whether tin signs no larger than a magazine or 6-foot-long porcelain behemoths that beckoned passing motorists to a roadside tavern, beer signs of every sort are highly prized by collectors. Age, condition, rarity, and brand all factor into the sale price. A brand-new Shiner sign on eBay might sell for under $50, while more historic ones can sell for hundreds or thousands. Burley Auction Gallery owner Robb Burley says he once sold a neon-over-porcelain Lone Star Beer sign for $40,000. I'll drink to that!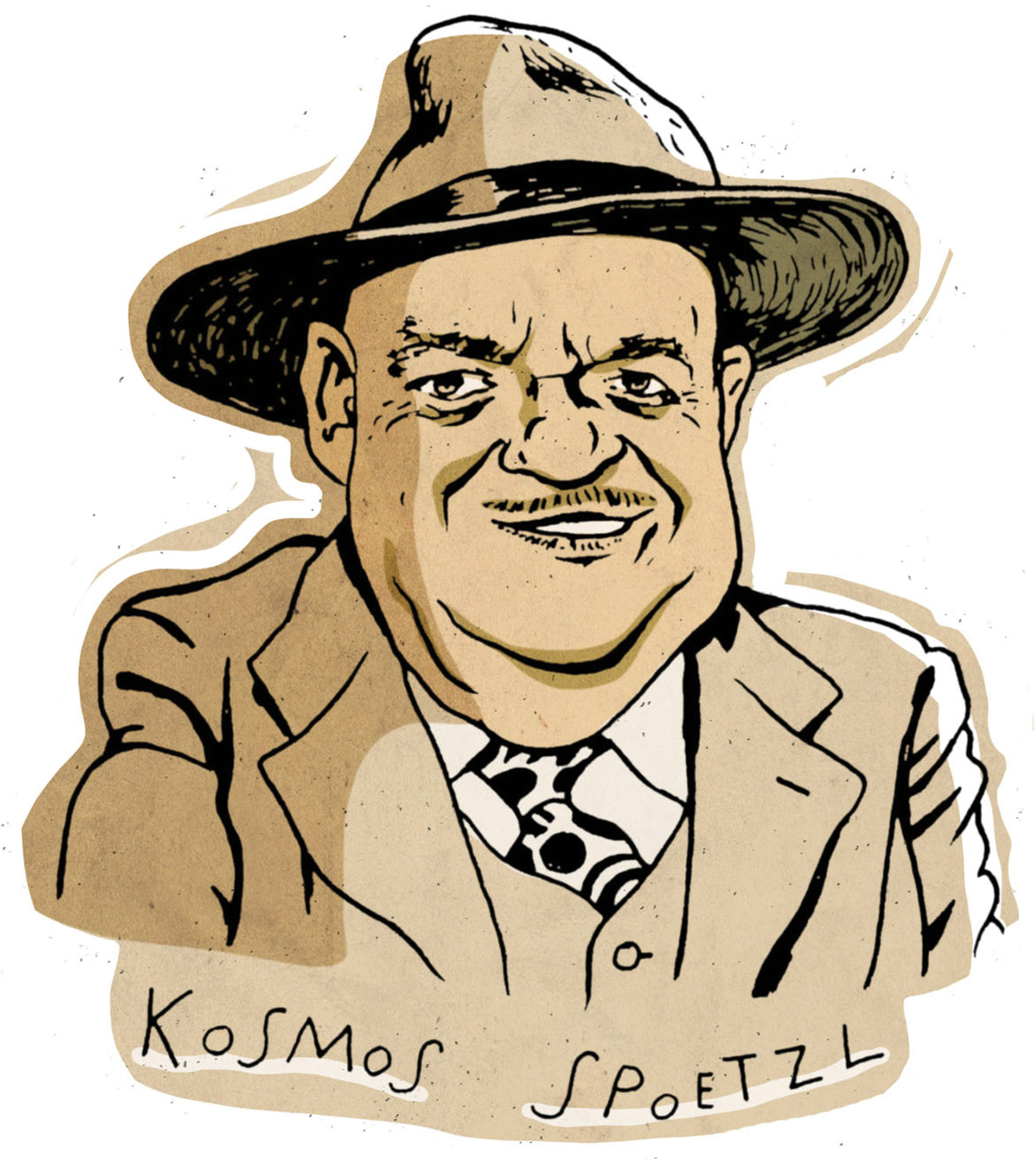 Prost!
You don't have to go to Europe to celebrate Oktoberfest: Texas beer and German heritage have always enjoyed a strong bond. These four German brewers were wichtig (important) in the early days of Texas brewing.
WILLIAM MENGER
His Western Brewery opened in 1855—four years before his famed San Antonio hotel.
HEINRICH KREISCHE
The Kreische Brewery was founded in the 1860s near La Grange and brewed Bluff Beer.
ADOLPHUS BUSCH
The St. Louis beer empresario helped start breweries in Houston, San Antonio, and Galveston.
KOSMOS SPOETZL
He didn't start the brewery in Shiner, but Spoetzl's brewing and marketing skills were integral to its success.
2
Number of pre-Prohibition Texas beers that are still around: Pearl and Shiner
$40,000
Price of a vintage Lone Star Beer sign sold at auction in 2015
1941
Year Texas banned most outdoor beer advertising
Neon Nirvana
Signs from breweries that predate World War II are hard to find in part because of a 1941 law that prohibited most outdoor beer advertising. (The rules are now a bit more lax.)
Do you recall those old black and white photos of a roadside joint covered in beer signs? Turns out many people at the time considered them eyesores, and the Texas Legislature passed a law requiring the signs to be removed. When the U.S. entered World War II, many tin signs were destroyed in scrap metal drives supporting the war effort.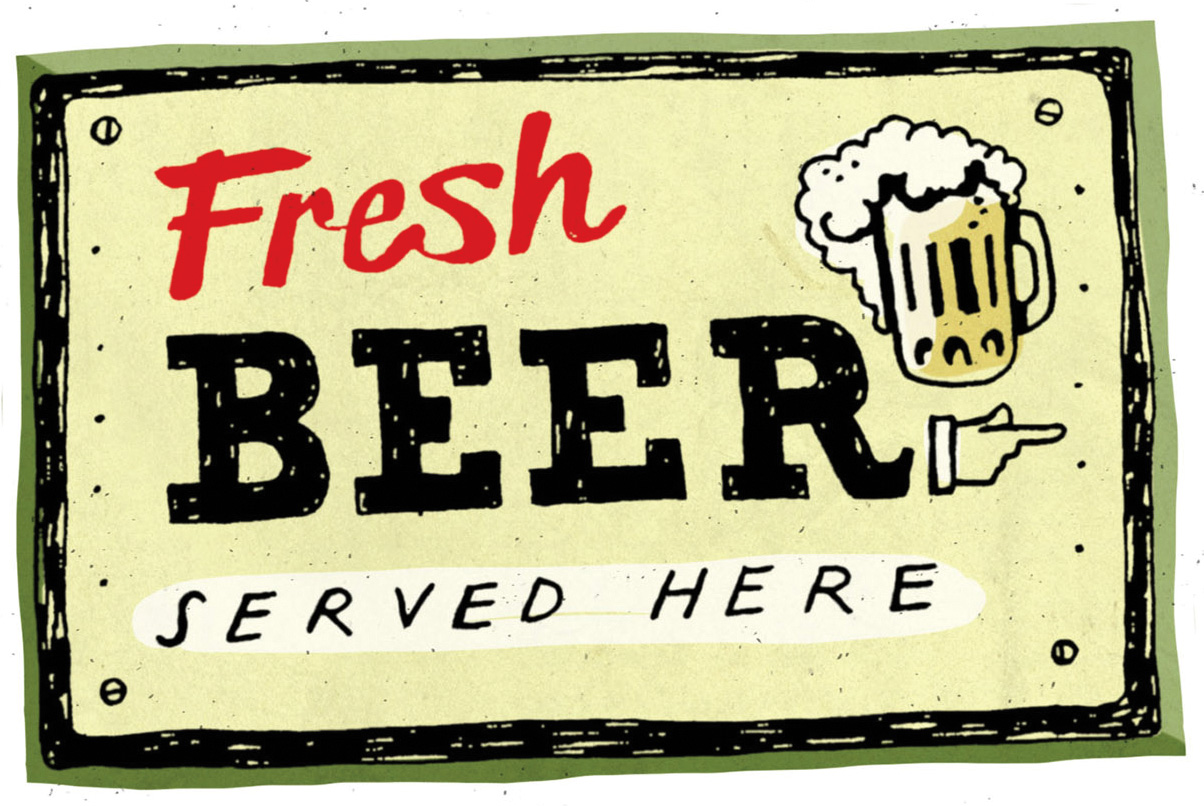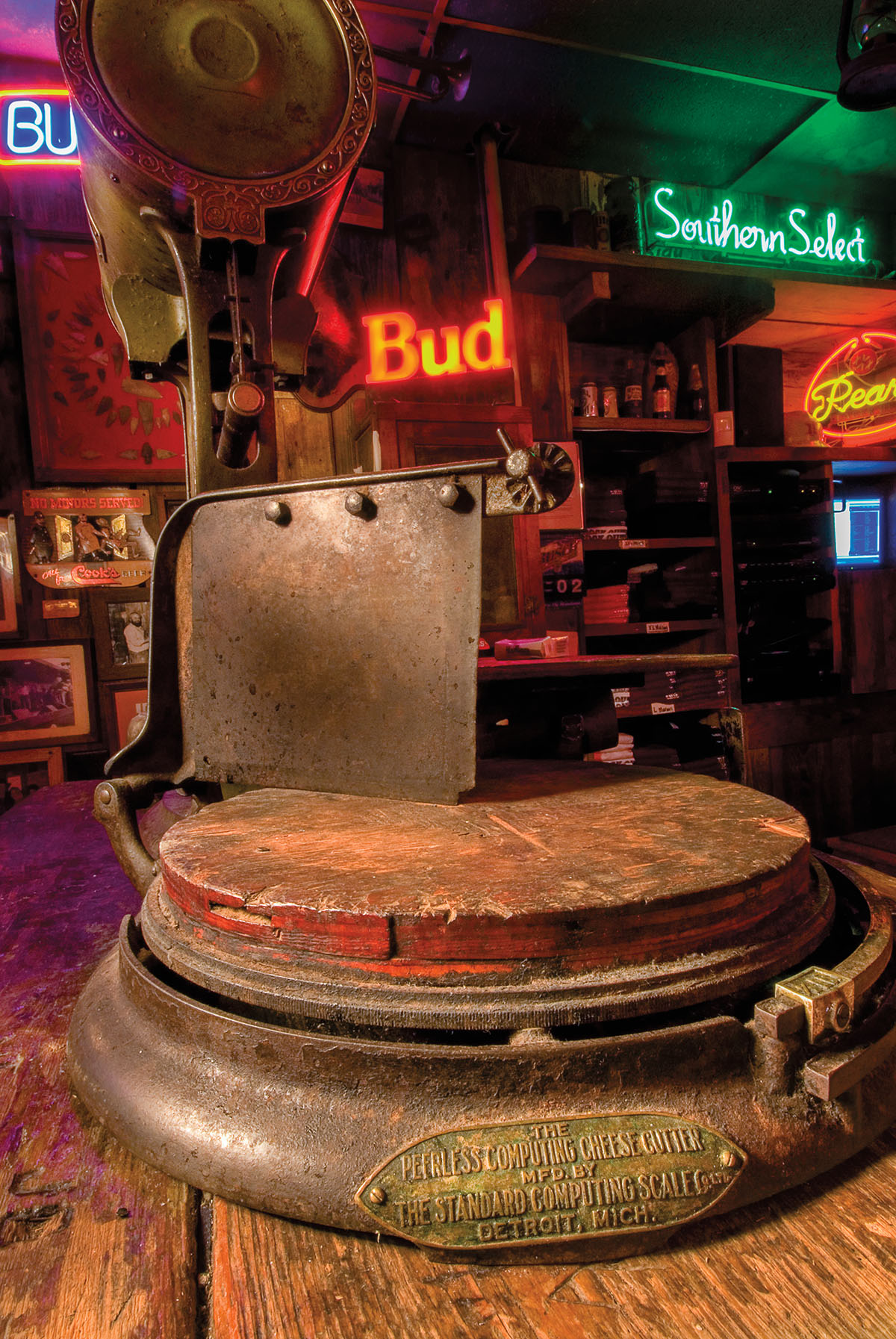 Behind the Signs
Why collectors collect can be a mystery even to themselves. Here are the stories behind some of Texas' most impressive barroom collections.
Don Ganter didn't like bare walls, so he filled College Station's Dixie Chicken with vintage décor. When the bar opened in 1974, Ganter had already covered the walls with signs, and he kept adding to them until his death in 2004. "He would always say that it's what created the 'romance' of the place," says Katy Jackson, who owns the iconic College Station bar along with her sister, Jennifer Ganter. "He wanted to have things to look at and give people the same thing."
Lil' Red's Longhorn Saloon owner Craig Copeland had a sense of destiny. "I wanted a bar since I was about 13 years old," says the owner of the historic Fort Worth Stockyards bar. "I've been collecting this stuff since I was a kid—all these old autographed rodeo pictures and singers' pictures and old signs—'cause I knew one day I was gonna have a bar."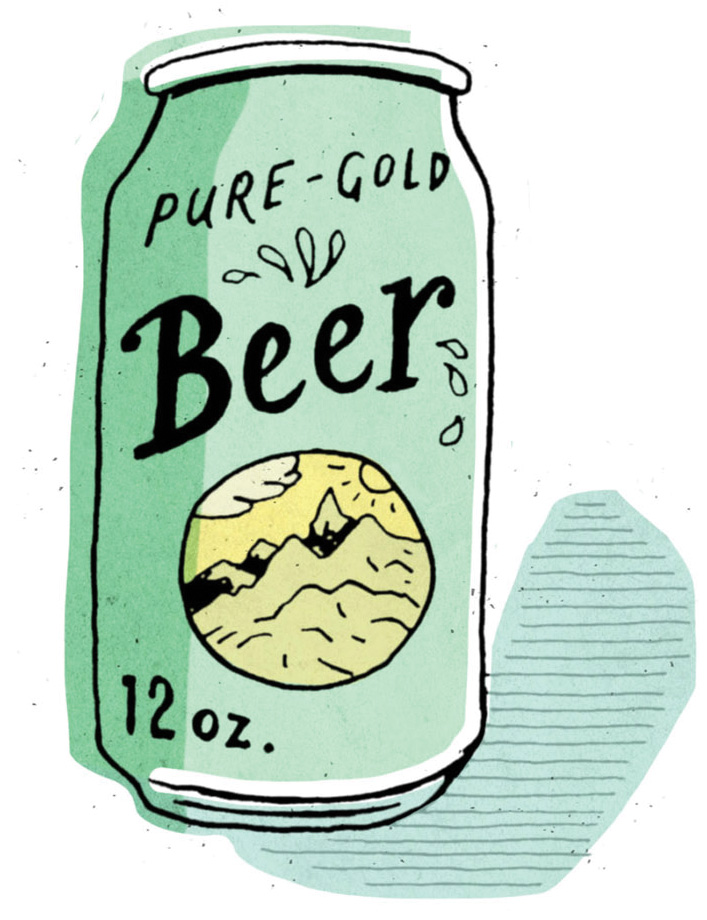 Levi Goode, of Houston's Armadillo Palace, wants to encourage a shared Texan identity. "There's something that lots of Texans connect with," Goode says. "The Armadillo Palace is a great refuge for that. It just connects people with some earlier times in their lives as Texans."

The evolution of beer signs
1850s
Hand-painted
wood and
metal signs
1880s
Full-color
lithograph
paper signs
1890s
Commer-
cially made
tin signs
1890s
Painted
"reverse on
glass" signs
1930s
Large
porcelain
signs
1950s
Fluorescent-
lit plastic
signs

The evolution of beer signs
1850s
Hand-painted
wood and
metal signs
1880s
Full-color
lithograph
paper signs
1890s
Commer-
cially made
tin signs
1890s
Painted
"reverse on
glass" signs
1930s
Large
porcelain
signs
1950s
Fluorescent-
lit plastic
signs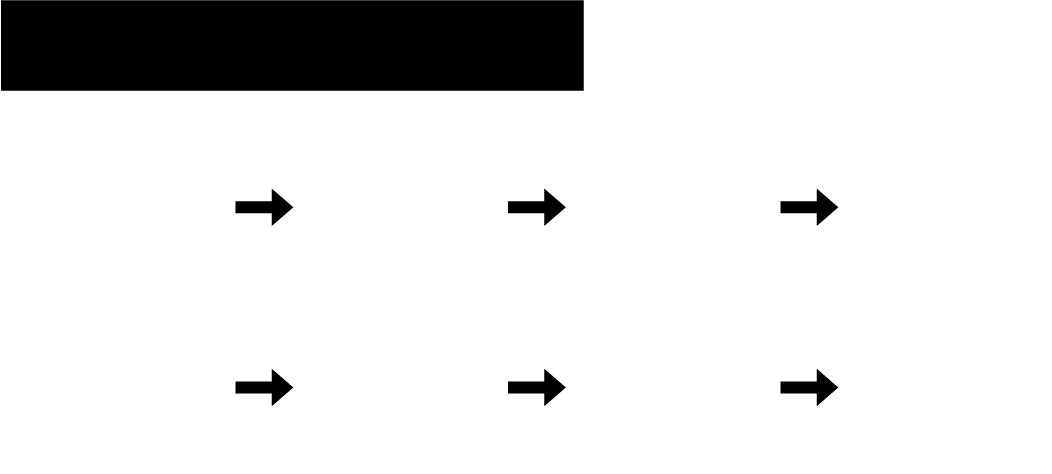 The evolution of beer signs
1850s
Hand-painted
wood and
metal signs
1880s
Full-color
lithograph
paper signs
1890s
Commer-
cially made
tin signs
1890s
Painted
"reverse on
glass" signs
1930s
Large
porcelain
signs
1950s
Fluorescent-
lit plastic
signs
From the October 2020 issue