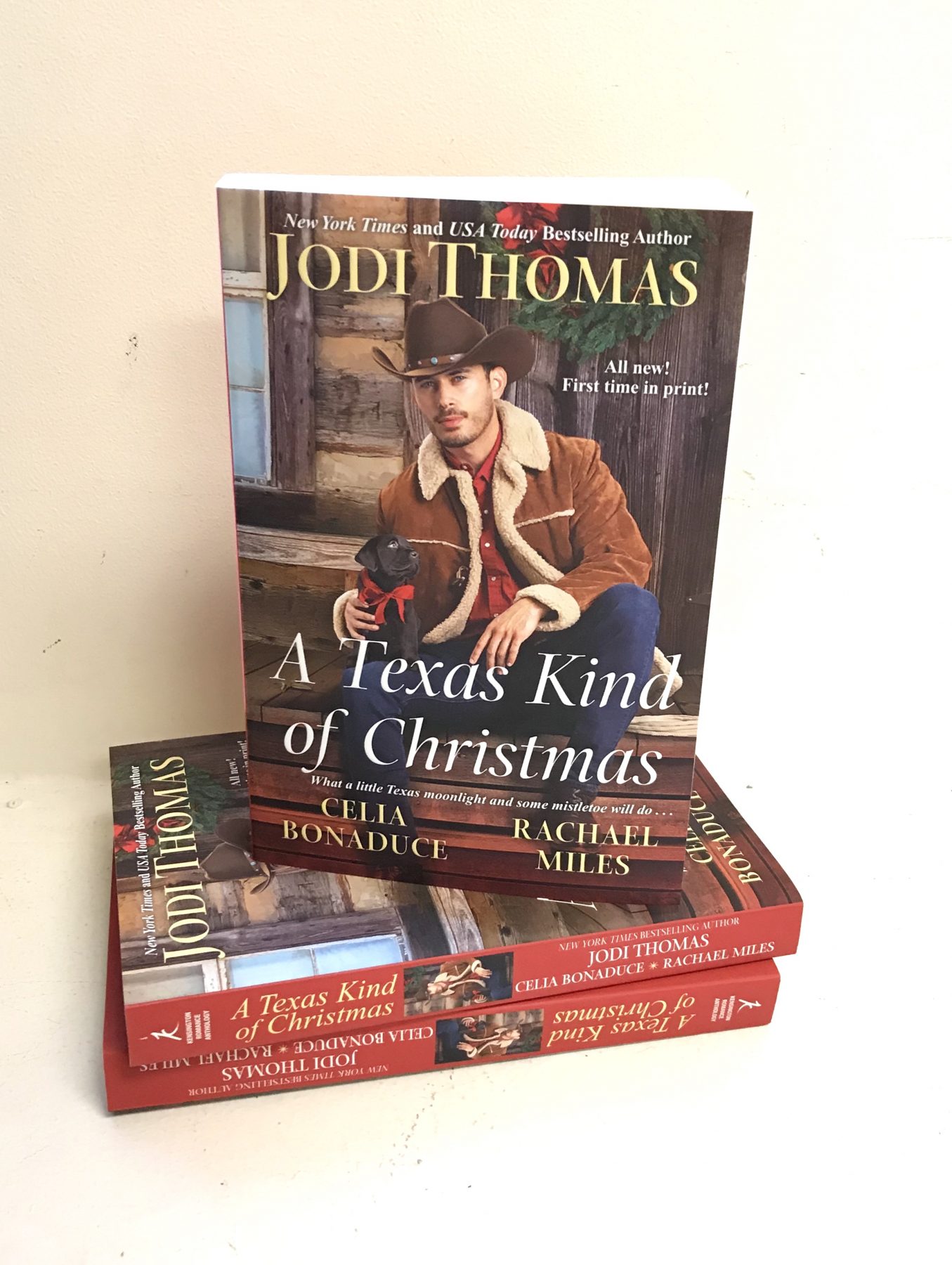 A Texas Kind of Christmas, a new historical romance novel by Rachael Miles, Celia Bonaduce, and best-selling Amarillo author Jodi Thomas, takes readers back to Christmas Eve, 1859. The setting for the story is a ball at the once-magnificent (and now long-gone) St. Nicholas Hotel in Dallas, opened by pioneering business woman Sarah Cockrell. Using the true-to-life backdrop as inspiration, the three writers crafted dramatic and compelling fiction novellas perfect for holiday season reading. To celebrate the book's release, the authors have a slate of Dallas appearances and signings lined up next week. We spoke with Thomas about research, the writing process, and more.
How did the idea for this particular story originate?
When I was writer-in-residence at Texas A&M University, I helped many people become successful authors. One cold New Year's Day I got an email from two of my students who'd become friends and working writers. "Let's write an anthology together," was the outcome of our talk. That night, on a conference call, we decided to set it on Christmas Eve in an historic hotel in Dallas called the St. Nicholas.
How much of the story is based on actual events?
As Rachael Miles researched the hotel through archives, Celia and I followed. She found accounts of a grand Christmas ball, notes and letters of what a fine place it was, and the history of the woman who ran it. The framework of the past molded our stories, blending facts and fiction.
What kinds of historical research were needed to get the setting, language, and plot twists authentic to the period?
I'm a fifth-generation Texan, and my home library on Texas history is bigger than most public libraries! I wrote 22 historical romance novels and was inducted into the Hall of Fame of Romance Writers of America in 2006. Knowing my setting and the people of that period, I simply sat down and told a story.
There are certainly plenty of romantic historical novels out there. Why would a reader choose this one above others?
First, it's a journey into the past. Stepping into a time and place you've never been yet becomes home. And I write stories about characters who walk off the pages—good people who try hard to do the right thing and when they stumble, the reader roots for them to stay the course and win.
What sorts of things do you plan on doing while in Dallas for this series of events?
I love Dallas! The Arboretum is always one of my favorite places to walk through. A beautiful bit of heaven in a busy city. One thing I love about Dallas/Fort Worth, every time I go it's a different experience: baseball, the Renaissance fair, the shopping, football, rodeo, state fair, lots of art, the Cowgirl Hall of Fame, Six Flags, and great food.
Catch the authors at these upcoming Dallas appearances:
Wednesday, Nov. 20 at 6 p.m. at Dallas Woman's Forum at the Alexander Mansion of Dallas
Thursday, Nov. 21 at 11 a.m. at Dallas Woman's Forum at the Alexander Mansion of Dallas
Friday, Nov. 22 at 11 a.m. at Hudson Booksellers, Dallas Love Field Airport
Saturday, Nov. 23 at 11 a.m. at Rosine Hall, Dallas Arboretum