Lightning
Rods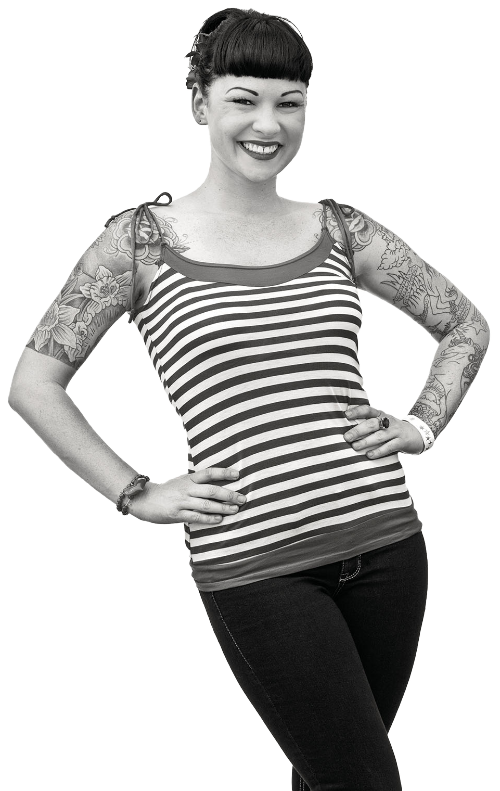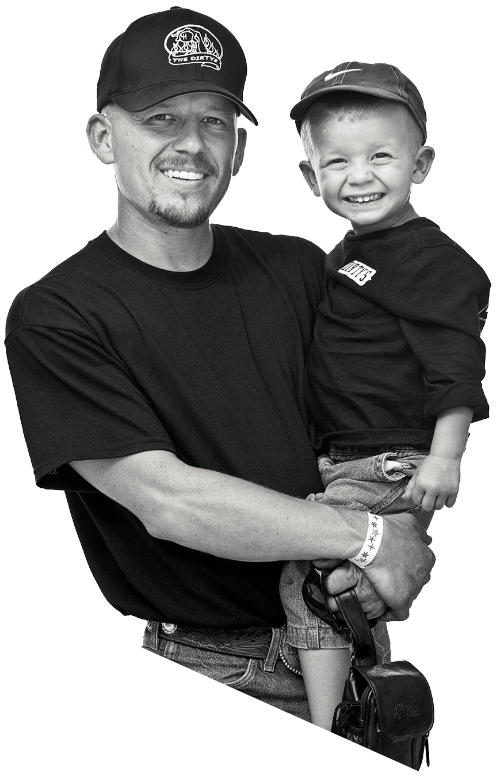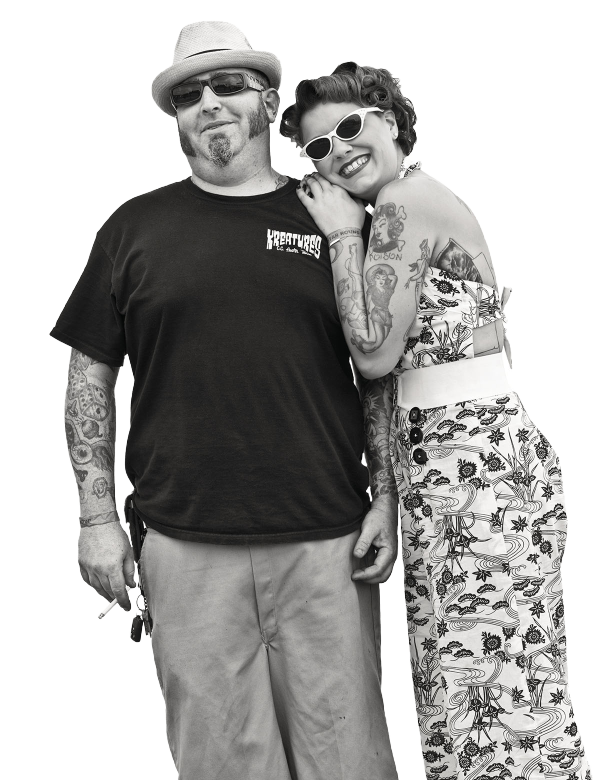 Hot-rod enthusiasts are as
distinctive as the cars they love
Photographs by George Brainard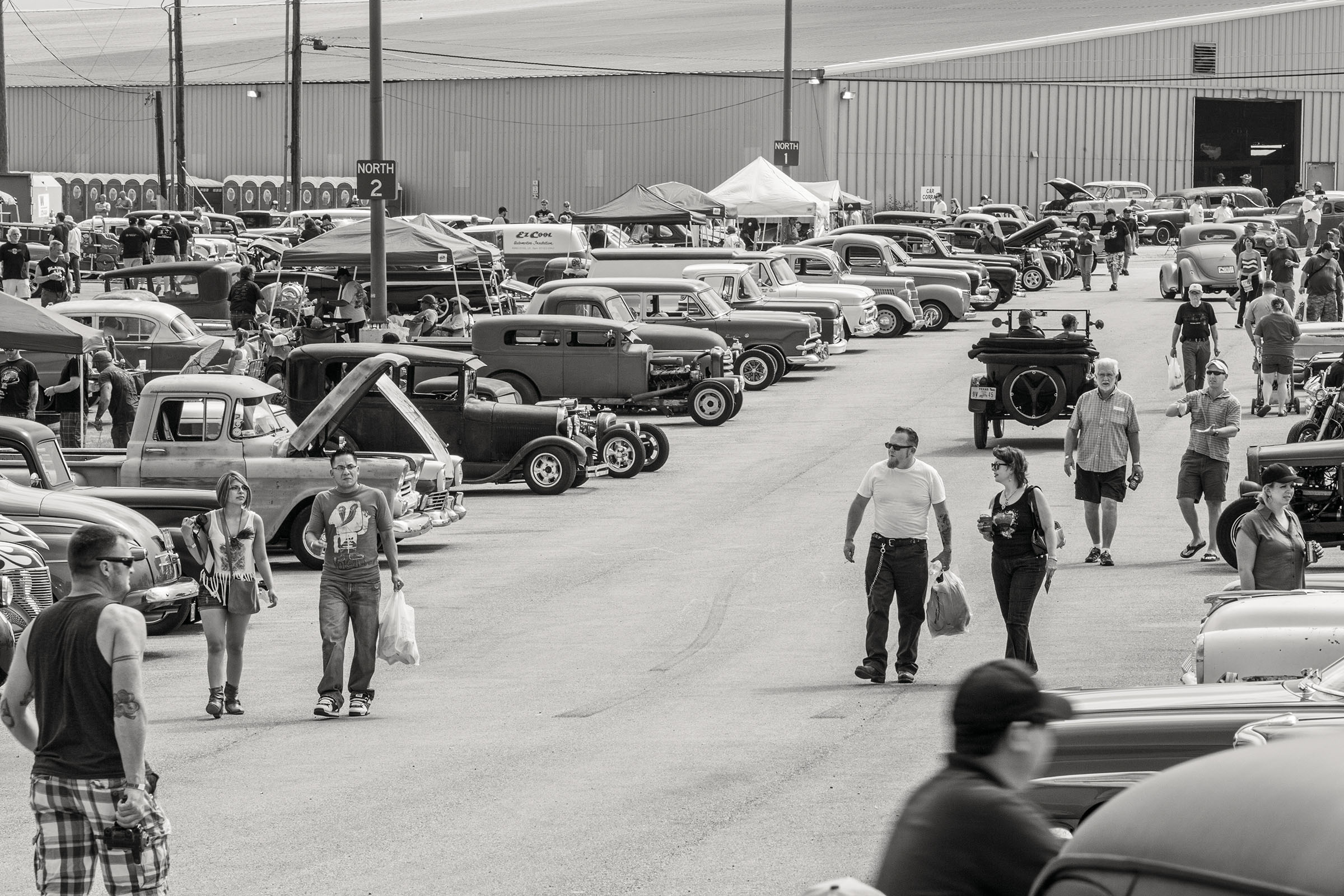 Brian Auderer remembers visiting his grandparents in Beaumont as a kid in the 1970s and becoming enamored with his grandmother's 1950s Plymouth. Back home, his family had a boxy station wagon, but the Plymouth was all chrome and curves and baubles. "There was something about the joy of that design era, the positivity," he says. "It was something I I wanted to be near."
Today, the Austin-based designer and illustrator is a producer of the Lonestar Round Up along with other members of The Kontinentals car club. The Austin festival, which celebrates 20 years in April, lures hot-rod and custom-car aficionados from all over the world, including Australia, Norway, and Japan. The festival only features cars manufactured before 1963. What qualifies these cars as hot rods is the work individuals put into them to make them fast, from installing V-8 engines to stripping excess features. Custom paint jobs make the garage creations even more photogenic. The festival attendees tend to be just as vibrant. Some go for a rockabilly or pinup look to match the era the cars are from; others are old-timers with grease under their fingernails who are more interested in mechanics than aesthetics.
Austin photographer George Brainard grew so attracted to the scene that for six years he set up a studio near the entrance of the festival, where he asked interesting looking visitors to sit for him. Brainard released the portraits, plus photos of the cars and festival, in his 2015 book, All Tore Up: Texas Hot Rod Portraits.
He first took photos at the 2003 event, at Auderer's behest, to help promote the festival. Once the festival became self-sustaining, Brainard showed up on his own. "There was great music and tons of cool people and all these cool cars," he says. "I was hooked. I kept going back." His photos, shot in black and white, capture fascinating details, from intricately carved belt buckles to scraggly grays in long beards to perfectly applied winged eyeliner. "Being a portrait photographer is all about making a connection with a person," Brainard says. "It can be very intense with people you might only know for three minutes. Then you spend hours studying their face as you look through all the photos."
For Auderer, the portraits allowed him to get to know the people who attended his event. "It's fascinating to see into all the different stories there," Auderer says. "They're all interested in this thing, but they're all wildly different from each other."
Here, we showcase some previously unpublished photos from Brainard's collection that capture the essence of hot-rod culture—the nostalgia, the ingenuity, and the style. "It really is a classic American art form," Auderer says. "It wasn't companies. It was individuals in their garages making these cars. No two are alike."
—Kimya Kavehkar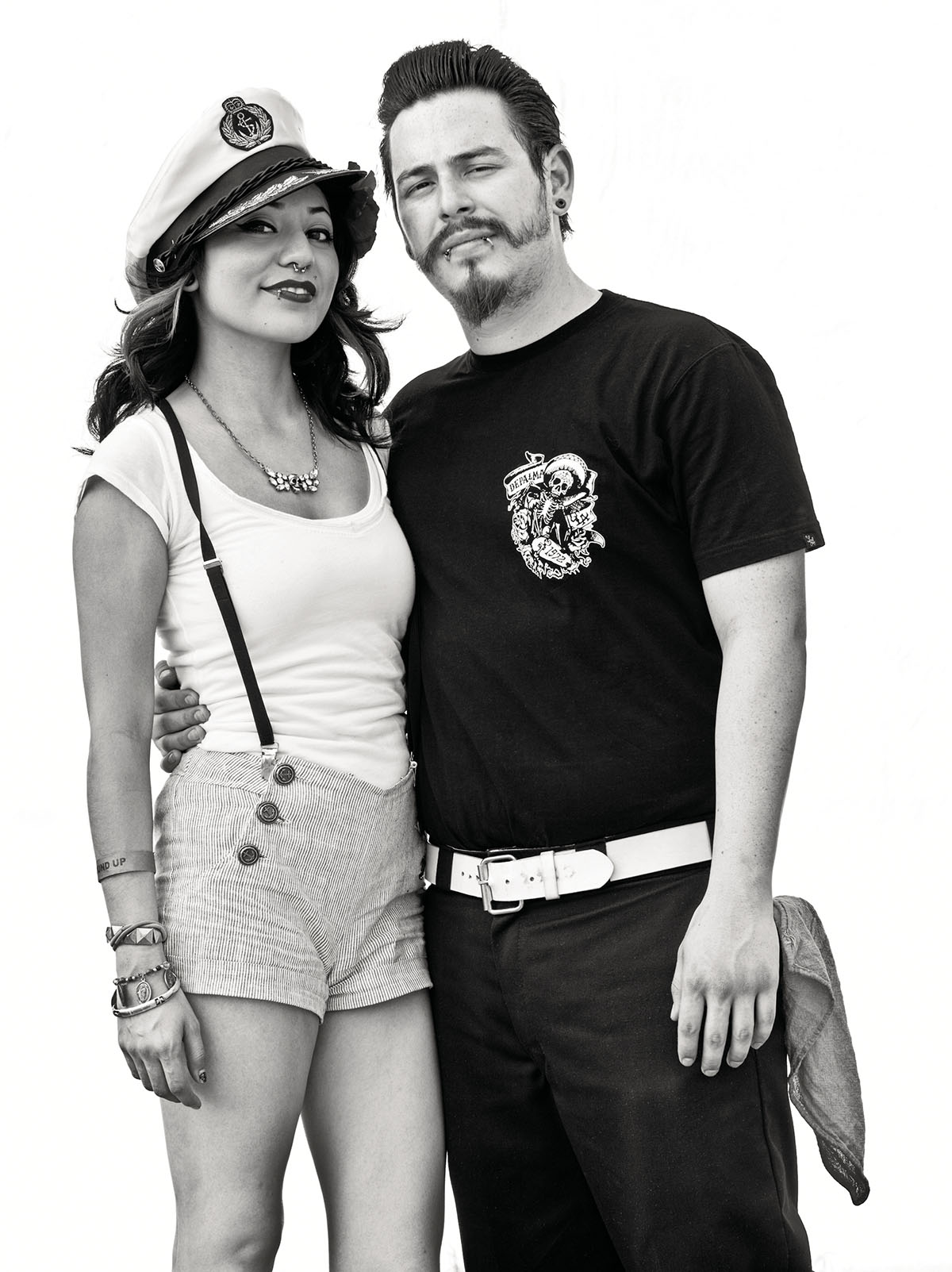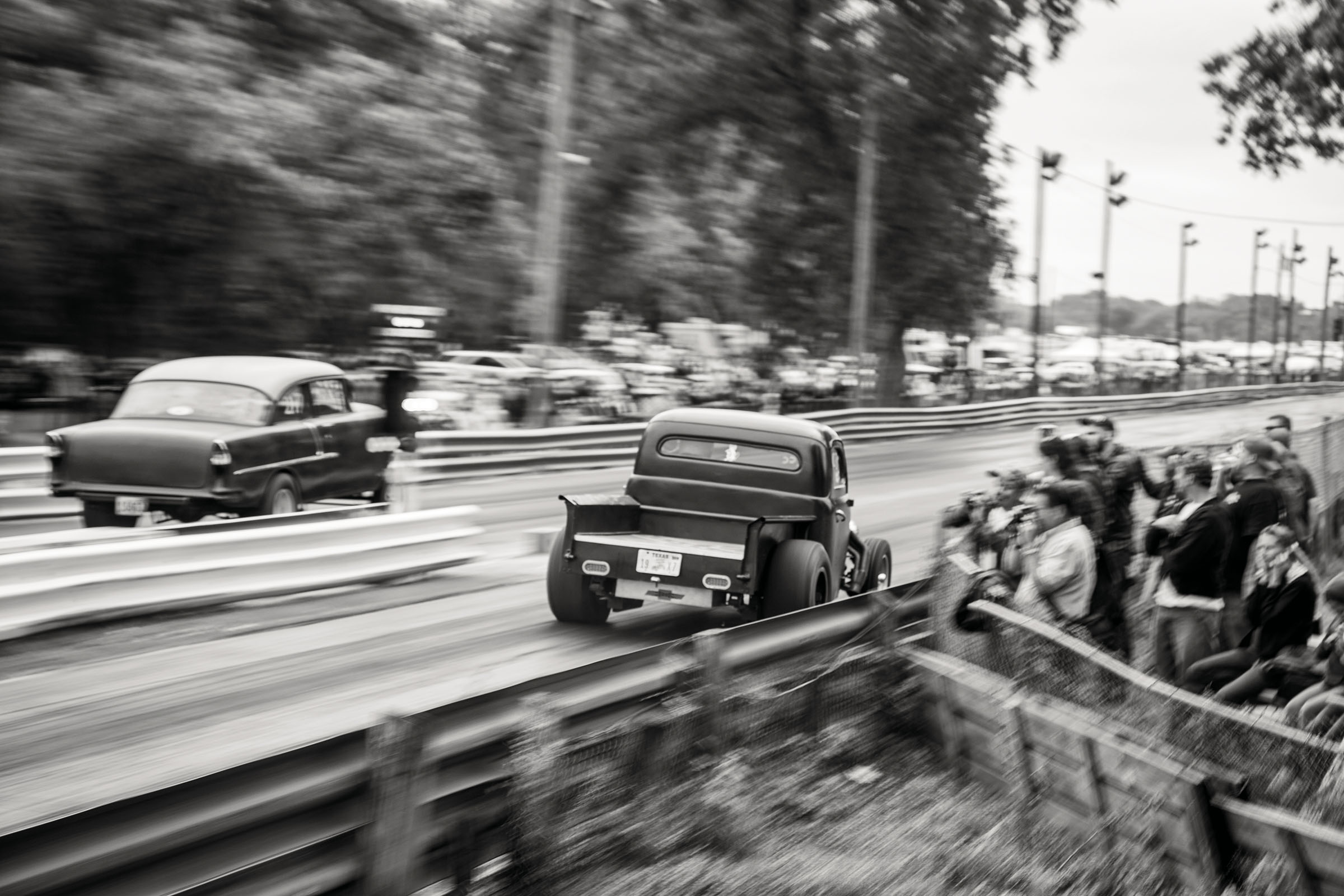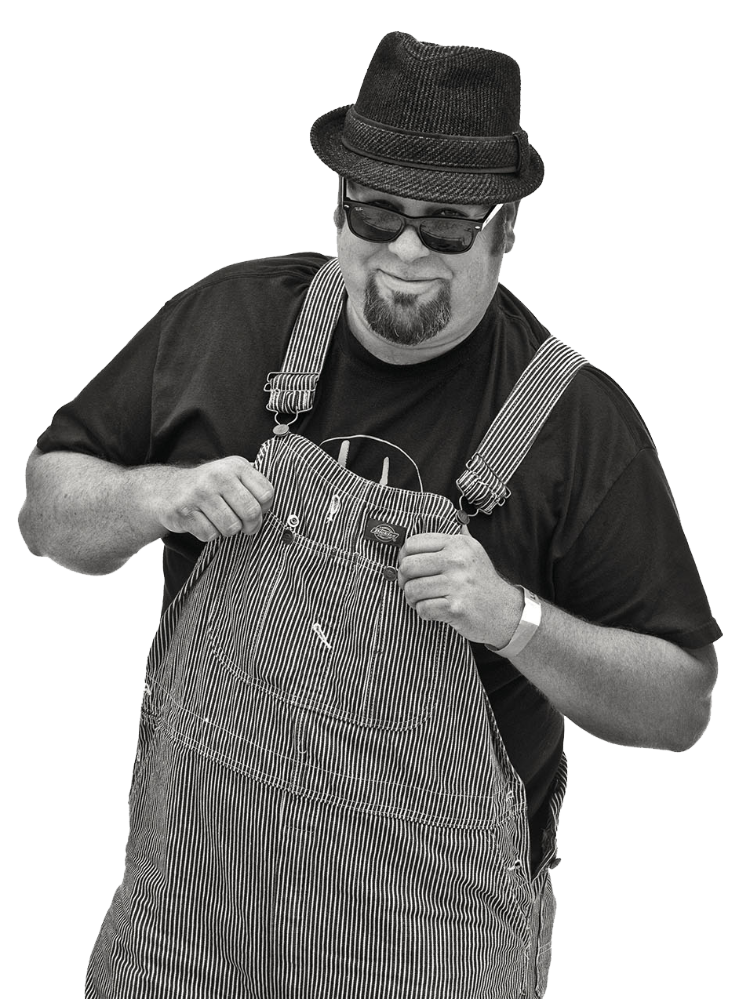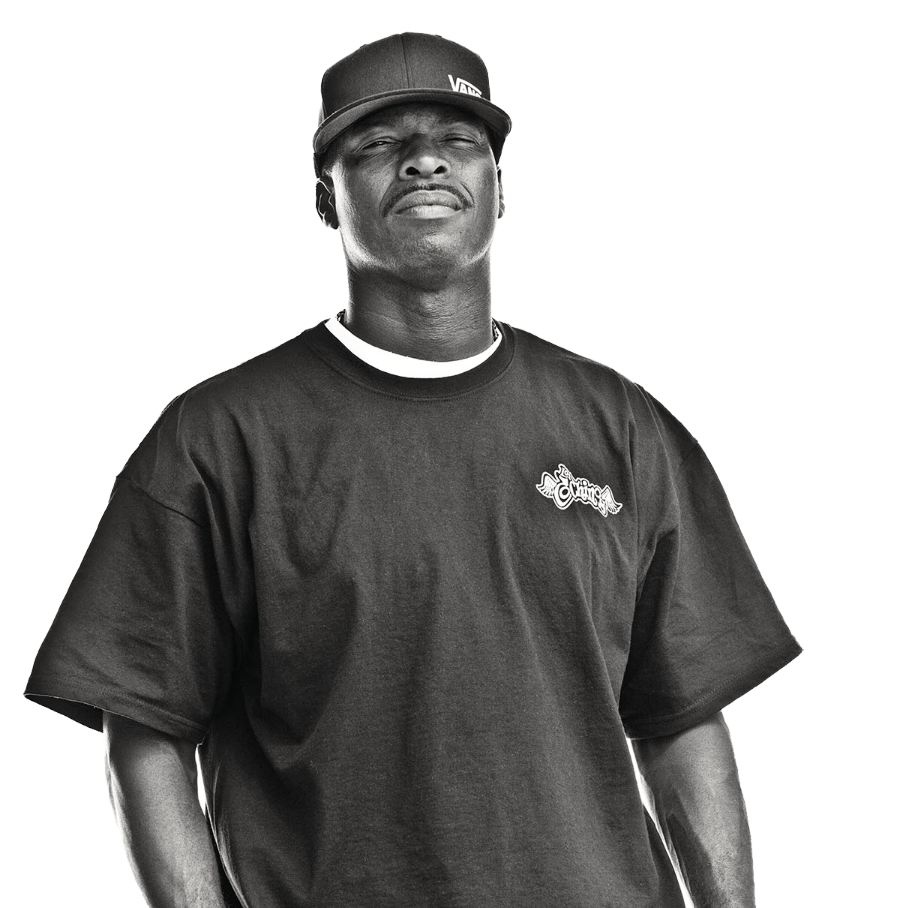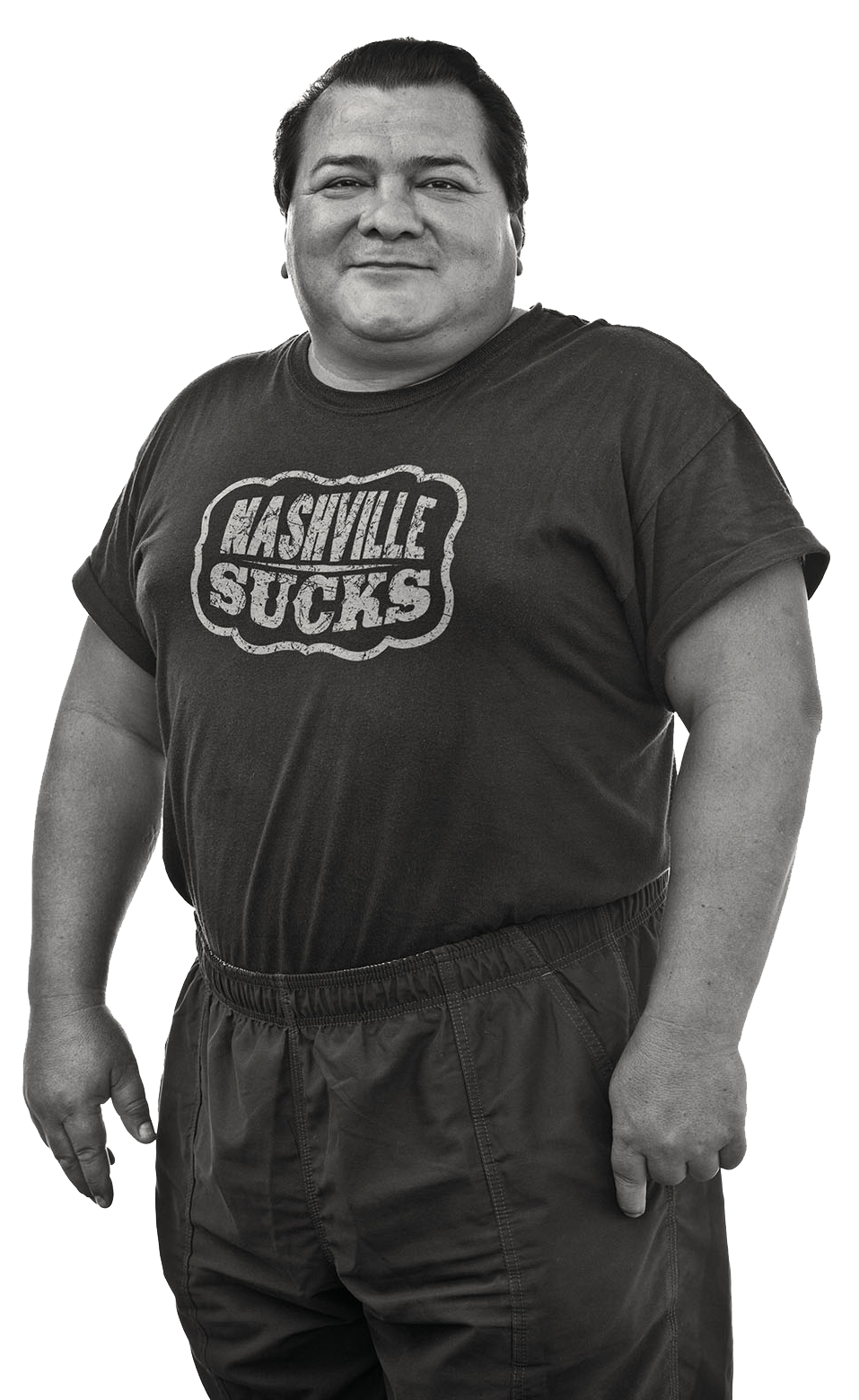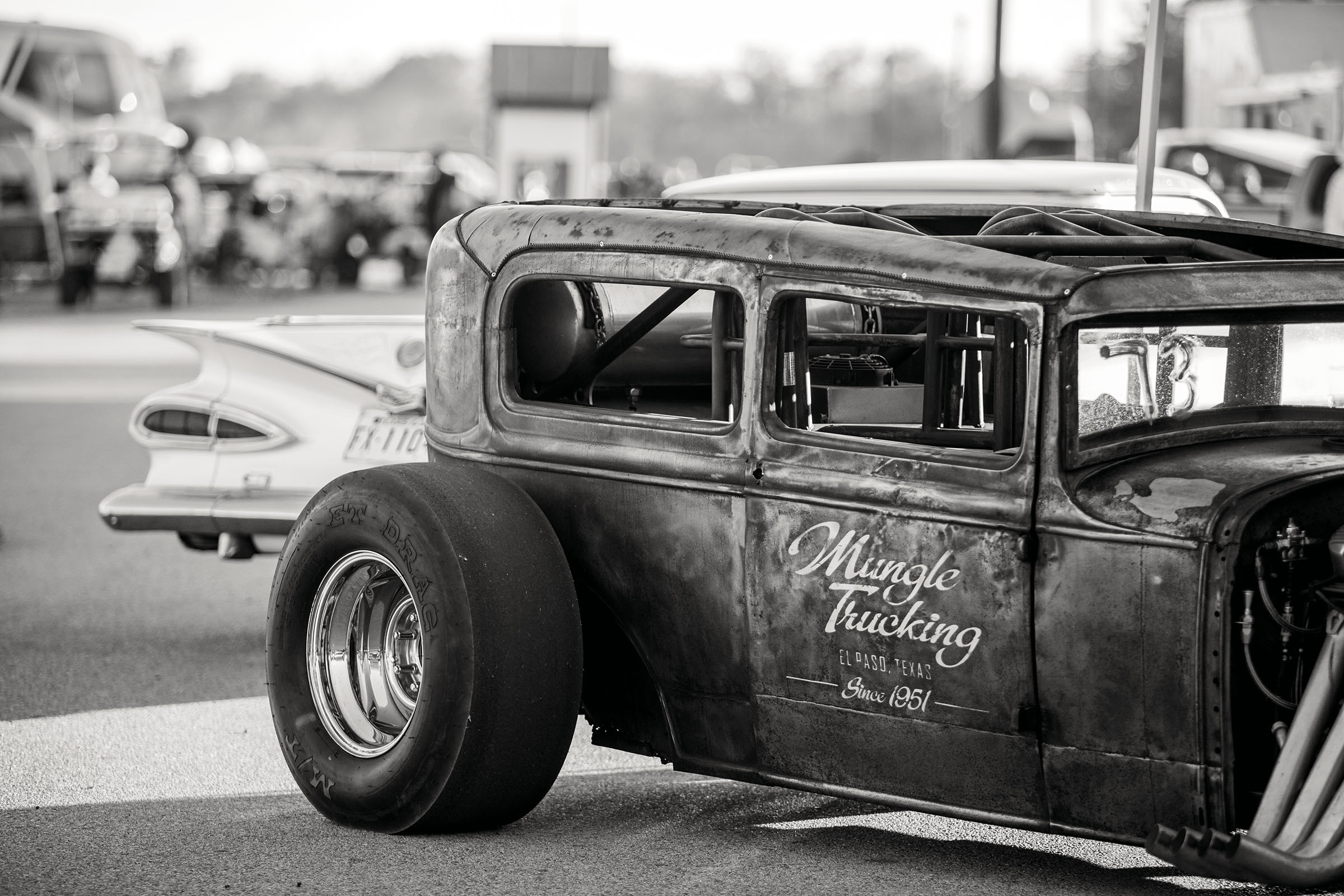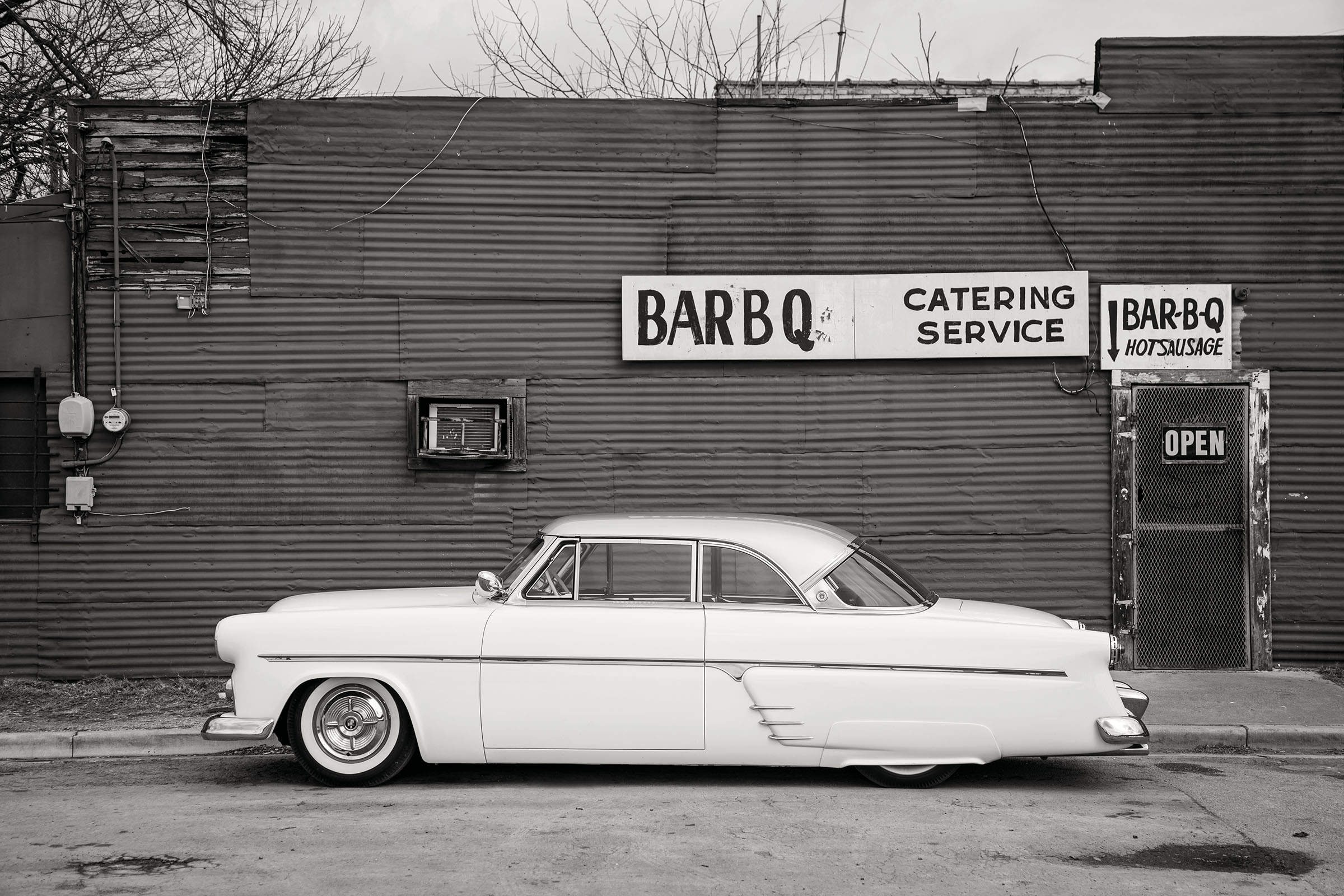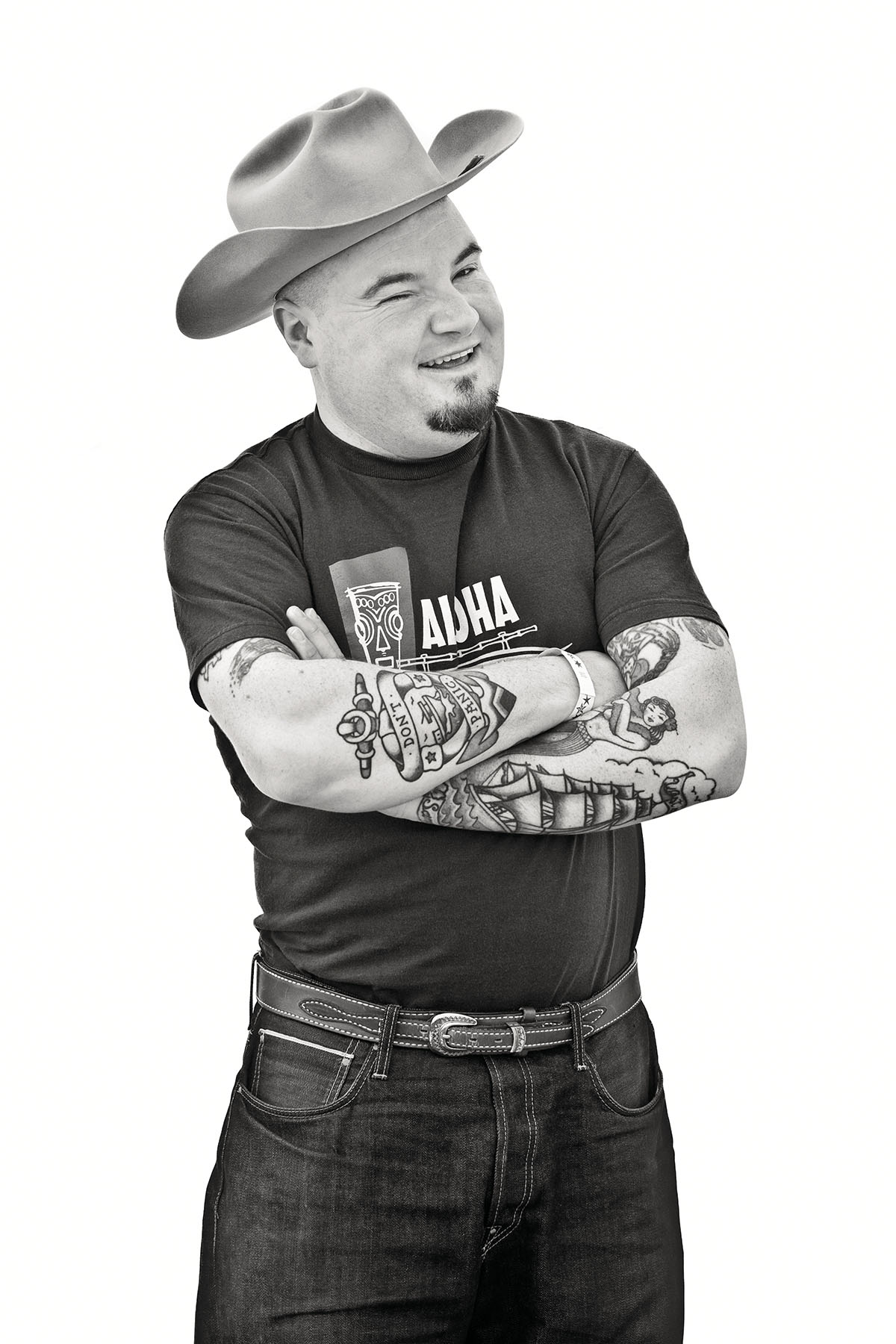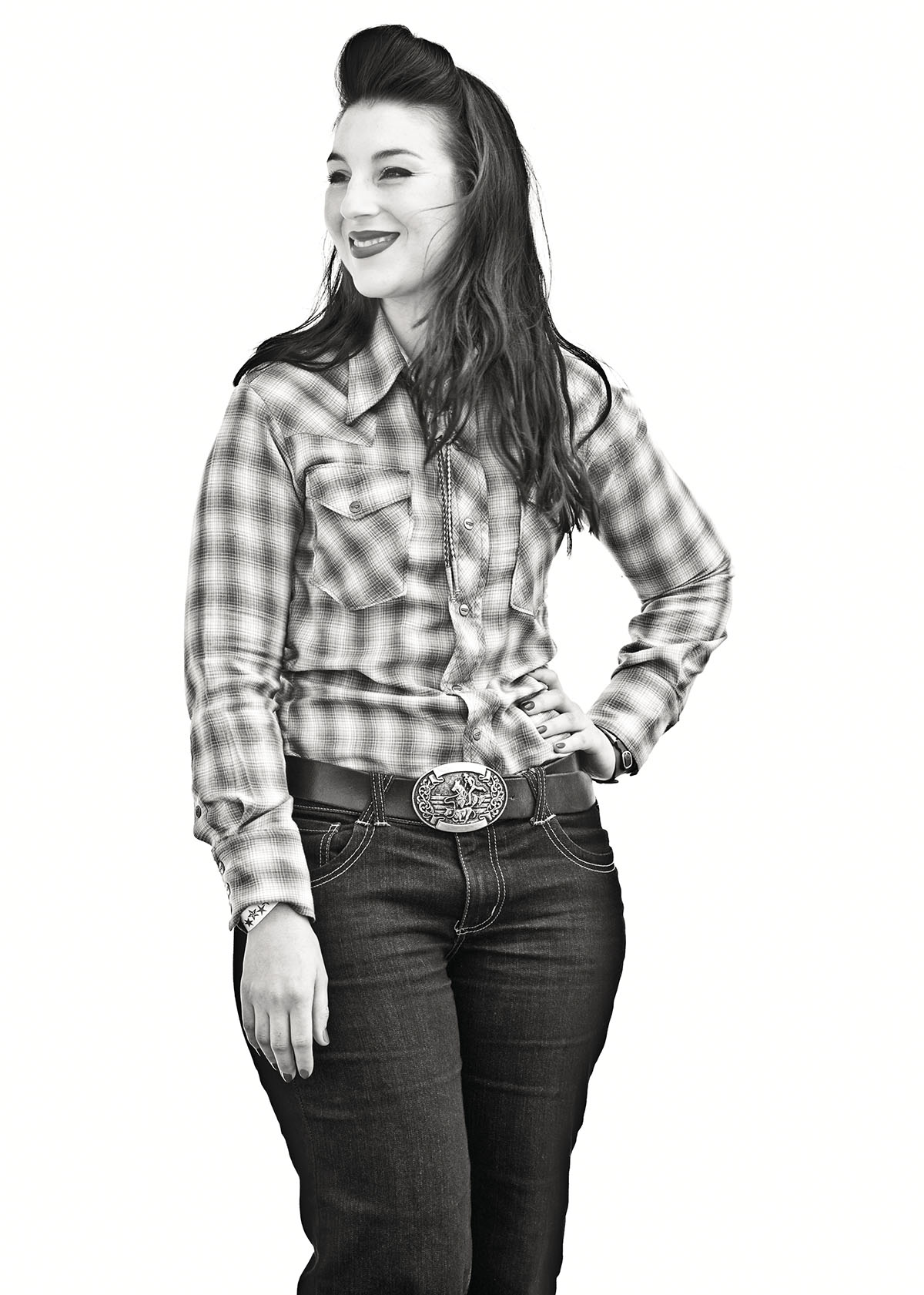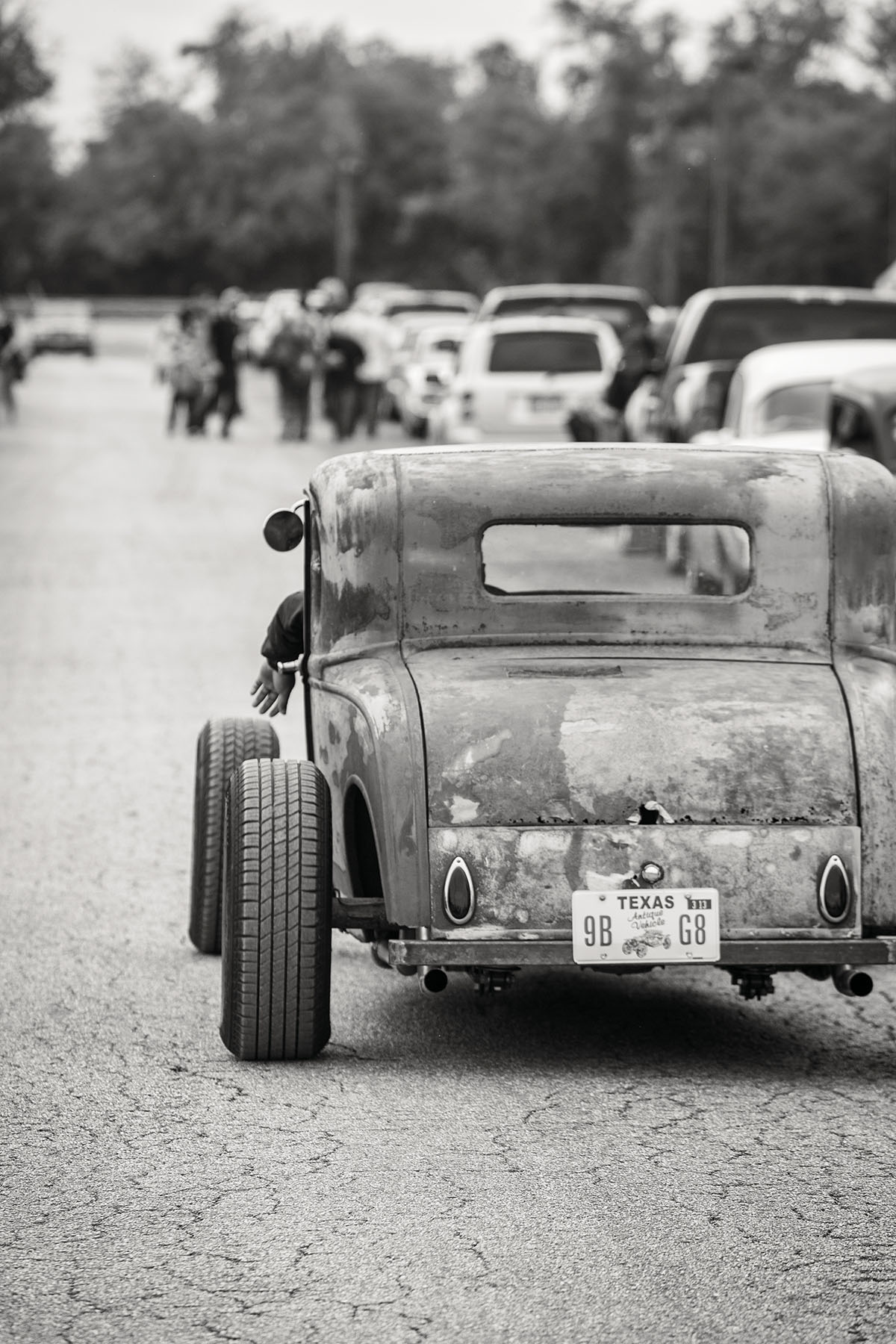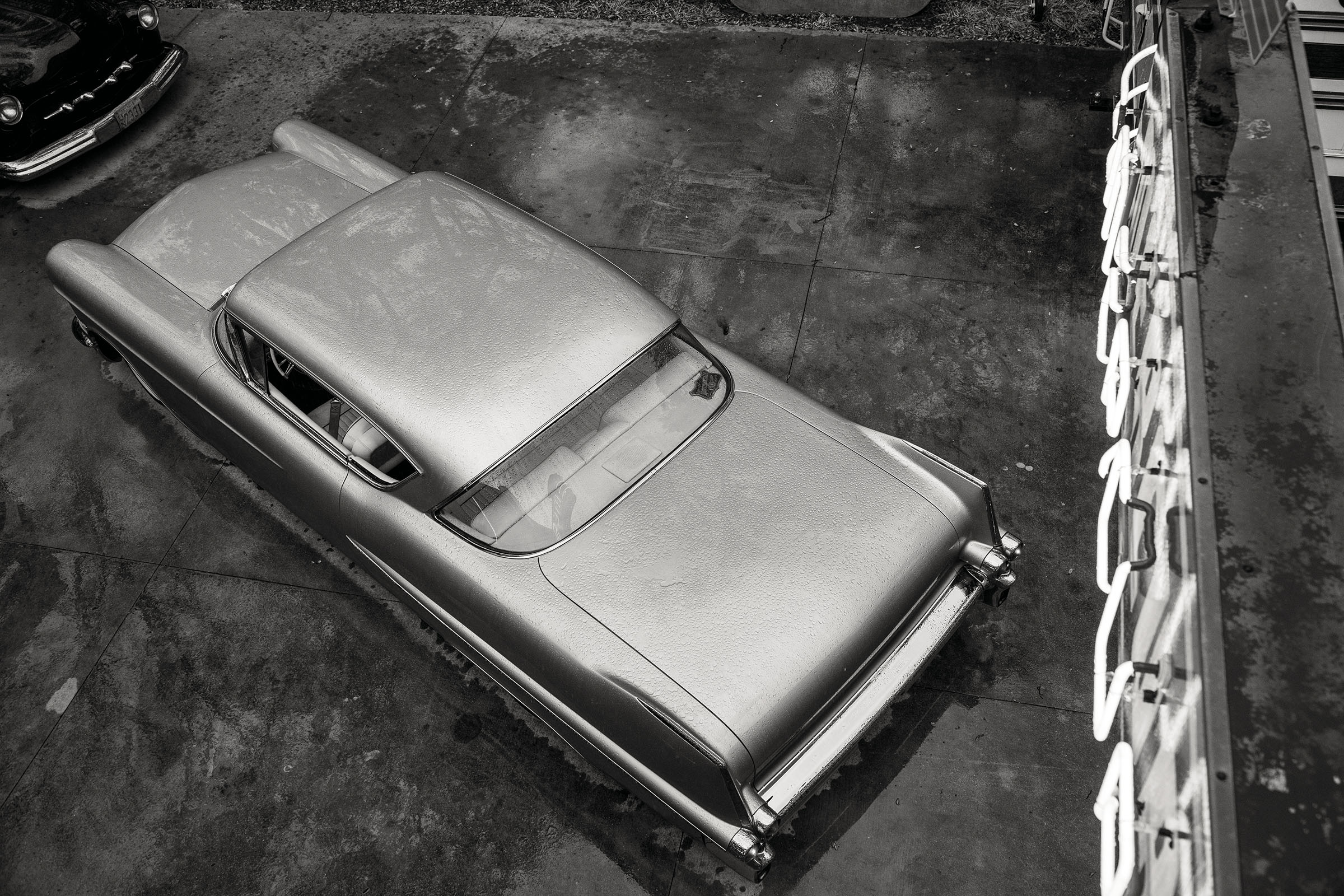 Lonestar Round Up
April 16-17 at the Travis County Expo Center 7311 Decker Lane, Austin. General admission is $15. See website for COVID-19 updates and restrictions.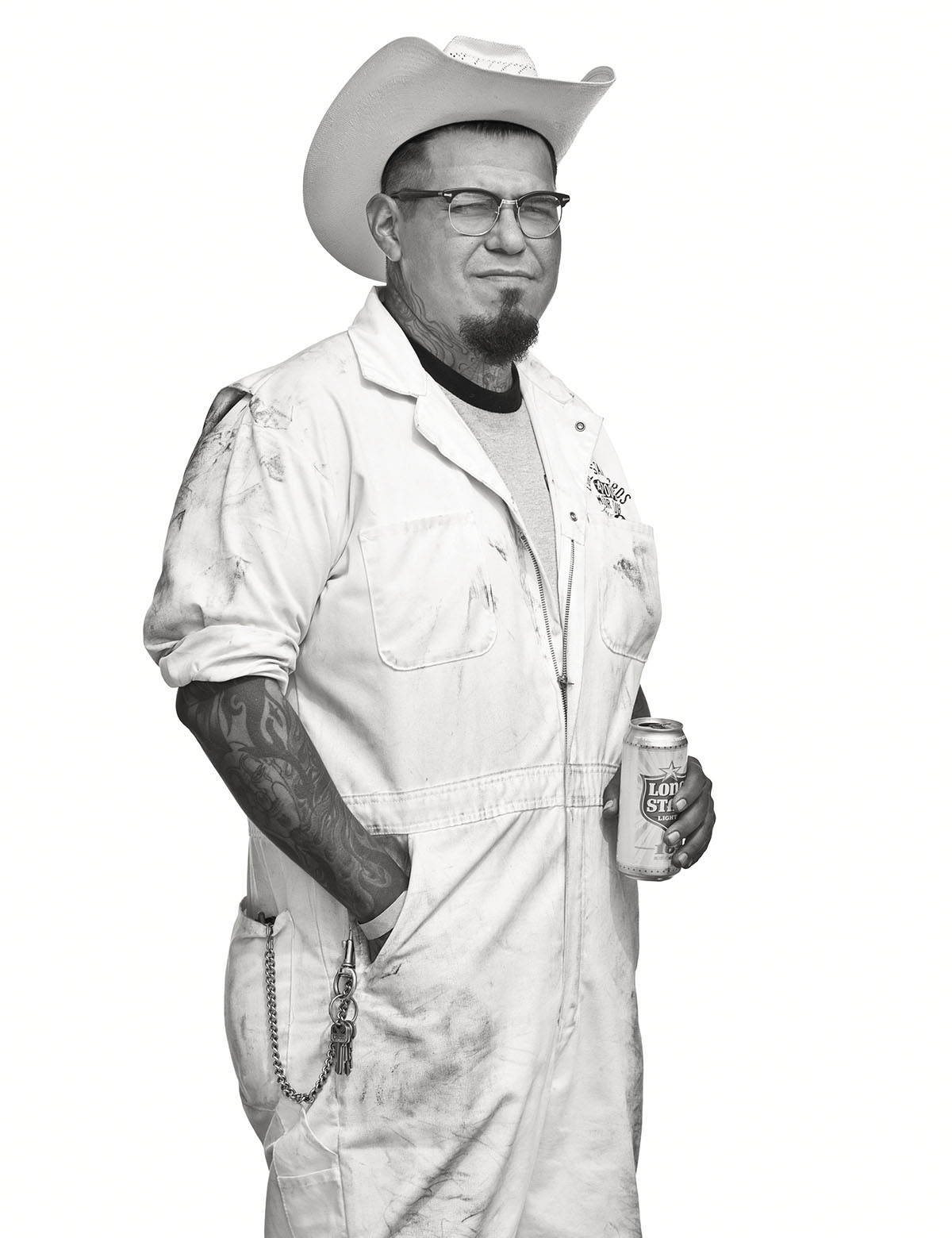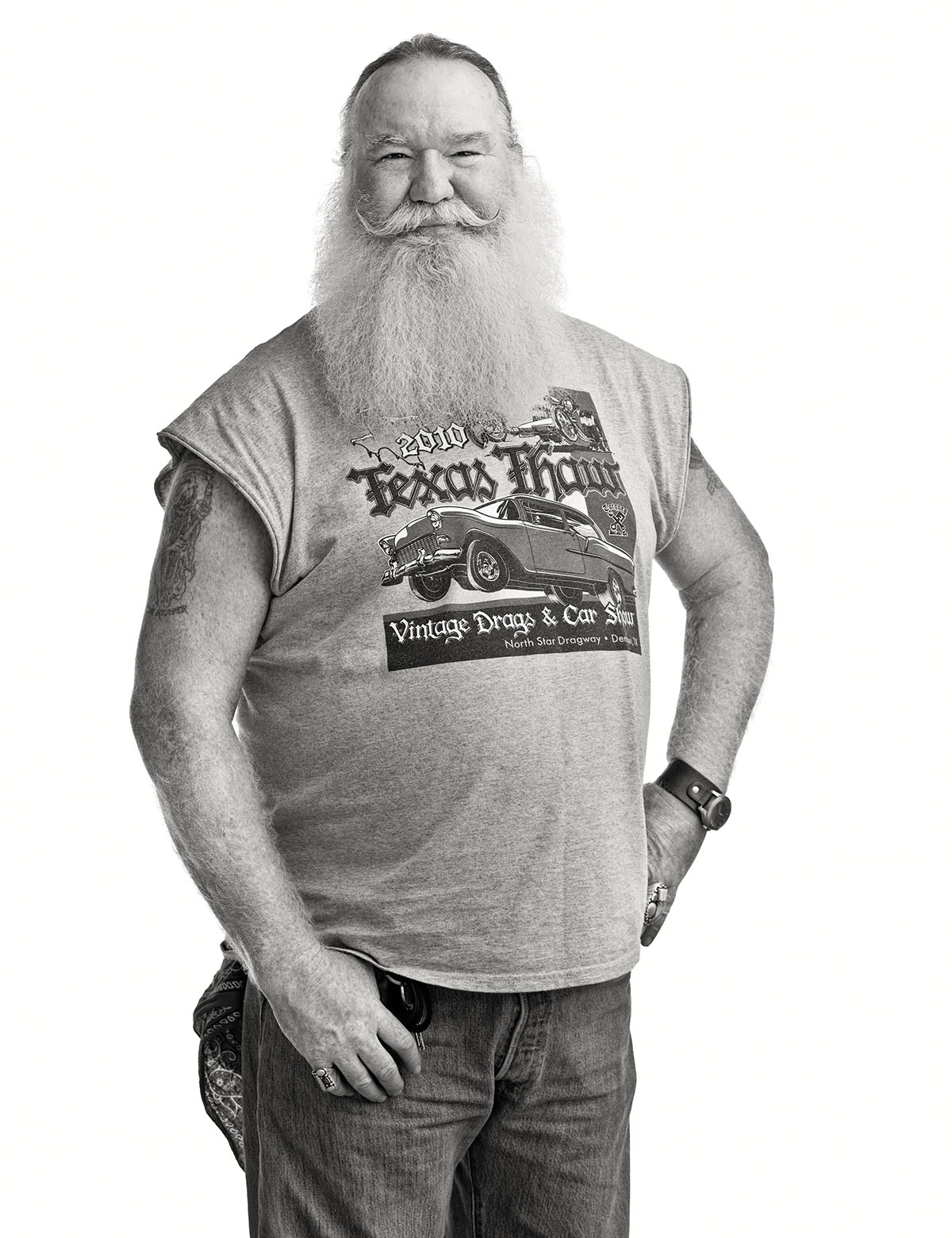 From the February 2021 issue