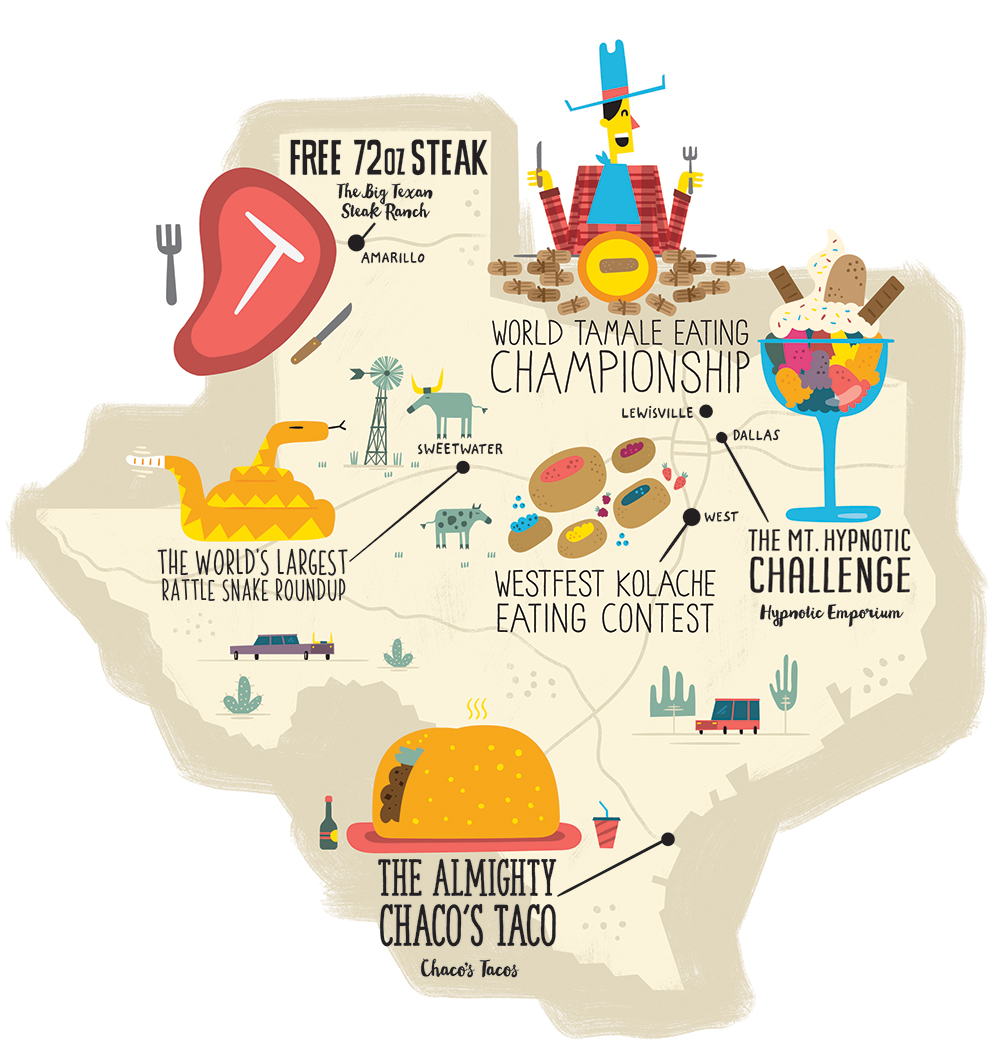 Texans are never ones to back down from a challenge—even so, these six food competitions from across the state are pretty daunting. From 4.5-pound steaks to 20-scoop sundaes, Texas has enough gut-busting contests to keep competitive eaters and curious, hungry folks satisfied—or potentially sent into a food coma. Consider the following restaurants and festivals worthy of a detour the next time you're feeling a bit peckish.
Free 72-Ounce Steak,
The Big Texan Steak Ranch, Amarillo
7701 Interstate 40 East. 806-372-6000; bigtexan.com
Founder RJ "Bob" Lee opened this iconic restaurant in 1960 and launched the infamous "Free 72-Ounce Steak" challenge the same year. The idea came from his father, a Platte City, Missouri, restaurant manager who offered a fried chicken competition at Red Crown Tavern to returning World War II veterans as a way of drawing business. At the Big Texan, which is run by RJ's sons, Bobby and Danny Lee, competitors pay $72 for a shot at glory, which means eating an entire steak, plus a shrimp cocktail, baked potato, salad, and a buttered roll in under one hour. Competitive eater Molly Schuyler is the current champ: In 2015 she devoured three steaks plus all the sides in just 20 minutes.
Chow champs: According to Bobby Lee, on average there are "3.5 daily attempts. Generally, one in six men and one in two women finish."
The prize: A refund of $72, plus a T-shirt and certificate of achievement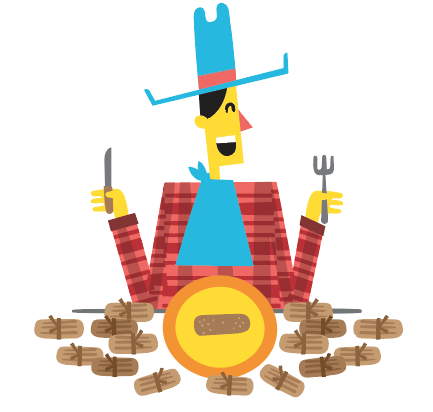 World Tamale Eating Championship, Lewisville
Old Town Lewisville. 972-219-5082; cityoflewisville.com
A 54-year celebration of "the history and spirit of the West," Western Days Festival happens every September and includes the only tamale-eating competition sanctioned by Major League Eating (MLE), the organization behind many North American televised food challenges. Contestants have 10 minutes to eat as many husked, 2.5-ounce pork tamales as possible. Current champion Darron Breeden from Orange, Virginia, set a new world record in 2018 by consuming 70 tamales.
Chow champs: Famed competitive eater and reigning Nathan's Famous International Hot Dog Eating Contest winner Joey Chestnut set the record for the 12-minute competition by eating 102 tamales back in 2012. (The MLE lowered the time limit to 10 minutes in 2018.) He retained his title through 2014.
The prize: First place wins $1,500; second place wins $1,000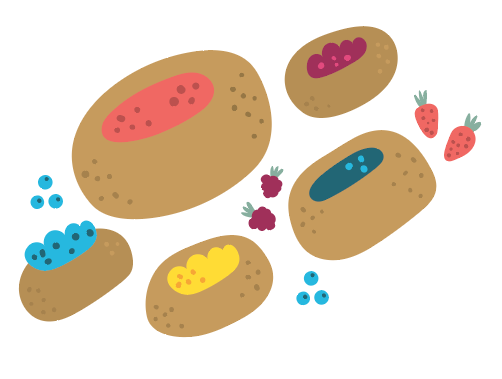 Westfest Kolache Eating Contest, West
Westfest Festival Grounds. 254-826-5058; westfest.com
Westfest pays homage to Texas' Czech heritage and culture every Labor Day weekend with dancing, singing, and taroky card game tournaments. Naturally, kolaches play a starring role, with an eating competition dedicated to the fruit-filled pastries, which are provided by Gerik's Ole Czech Bakery. The four divisions—Men's, Women's, Boys', and Girls'—have four-minute trials (three-minute trials for Boys' and Girls') in which the competitors must consume as many whopping half-pound kolaches as possible; the Velky Vitez ("Big Winner") is an eight-minute event.
Chow champs: In 2018, Kelsey Meisenhelder of Austin downed 4.5 kolaches in four minutes, and Velky Vitez Brent Ricord of Fort Worth ate 13 kolaches in eight minutes.
The prize: A trophy and other prizes; Velky Vitez winners also receive a dozen kolaches per week for one year from Gerik's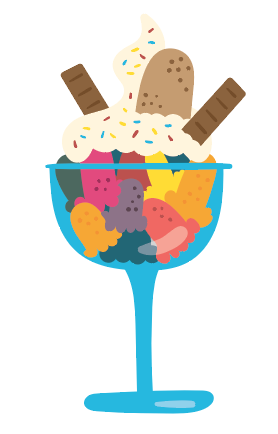 The Mt. Hypnotic Challenge, Hypnotic Emporium, Dallas
9005 Garland Road. 214-354-3414; hypnoticemporium.com
Even lactose lovers are apprehensive about consuming 20 scoops of ice cream in 15 minutes. The challenge came about after the owner of this ice cream joint and candy shop discovered they could fit everything on the menu in an oversize margarita glass. The Mt. Hypnotic includes a scoop of every flavor—including perennial favorites like Jack-and-Coke and honey-and-lavender-flavored Bee's Knees—and is garnished with a candy bar, a cookie, hot fudge, caramel, whipped cream, peanuts, and a doughnut. "Our advice to challengers is, be sure you're not susceptible to brain freezes," manager Chris Hobbs says. Duly noted.
Chow champs: About one out of five attempts succeed.
The prize: A refund on the $38 tab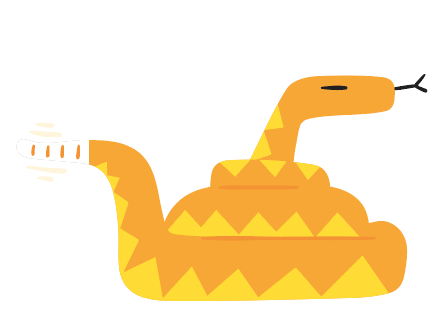 The World's Largest Rattlesnake Roundup, Sweetwater
Nolan County Coliseum, 220 Coliseum Drive. rattlesnakeroundup.net
This event attracts "rattlesnake hunters" to the Rolling Plains for a hunt that harvests an average of 5,000 snakes every March. Though the roundup is controversial among animal advocates, the Sweetwater Jaycees has organized it since 1958 at the behest of local farmers, ranchers, and town doctors. Up to 30,000 onlookers also show up, making this Rattlesnake Roundup the world's largest. Organizers say the principal goal is population control, but they also record the snakes' stats for research purposes. The contest rules are simple: Eat as much deep-fried crotalus as possible in two minutes.
Chow champs: The winning quantity varies every year, but longtime observers say the contestants don't actually eat more than a few ounces of snake meat because they spend most of their time picking out the bones.
The prize: A trophy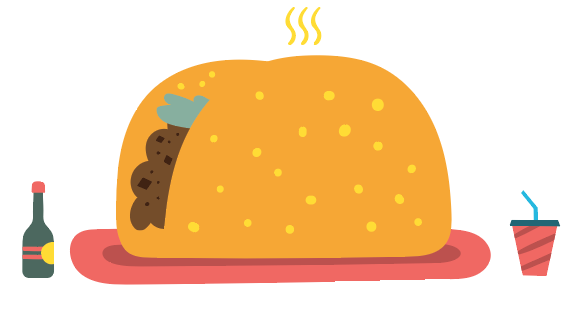 The Almighty Chacho's Taco, Chacho's Tacos, Corpus Christi
3700 Ayers St. 361-888-7378
At this family-owned eatery and drive-thru, 27 hungry folks have successfully scarfed down a 3.5-pound taco in 10 minutes since the challenge's inception in 2001. For the Almighty, Chacho's packs a 14-inch housemade flour tortilla with carne guisada, egg, potatoes, bacon, beans, and cheese. "My sons, Arnulfo Jr. and Mike, came up with the idea for the challenge when we opened, and now we have people coming from all over the world," owner Mary Gutierrez says. "We chose 'the Almighty' because we wanted a version that was different from every other taco in Texas."
Chow champs: 27
The prize: A T-shirt, a spot in the eatery's Hall of Fame, and a $10 refund
From the January 2019 issue