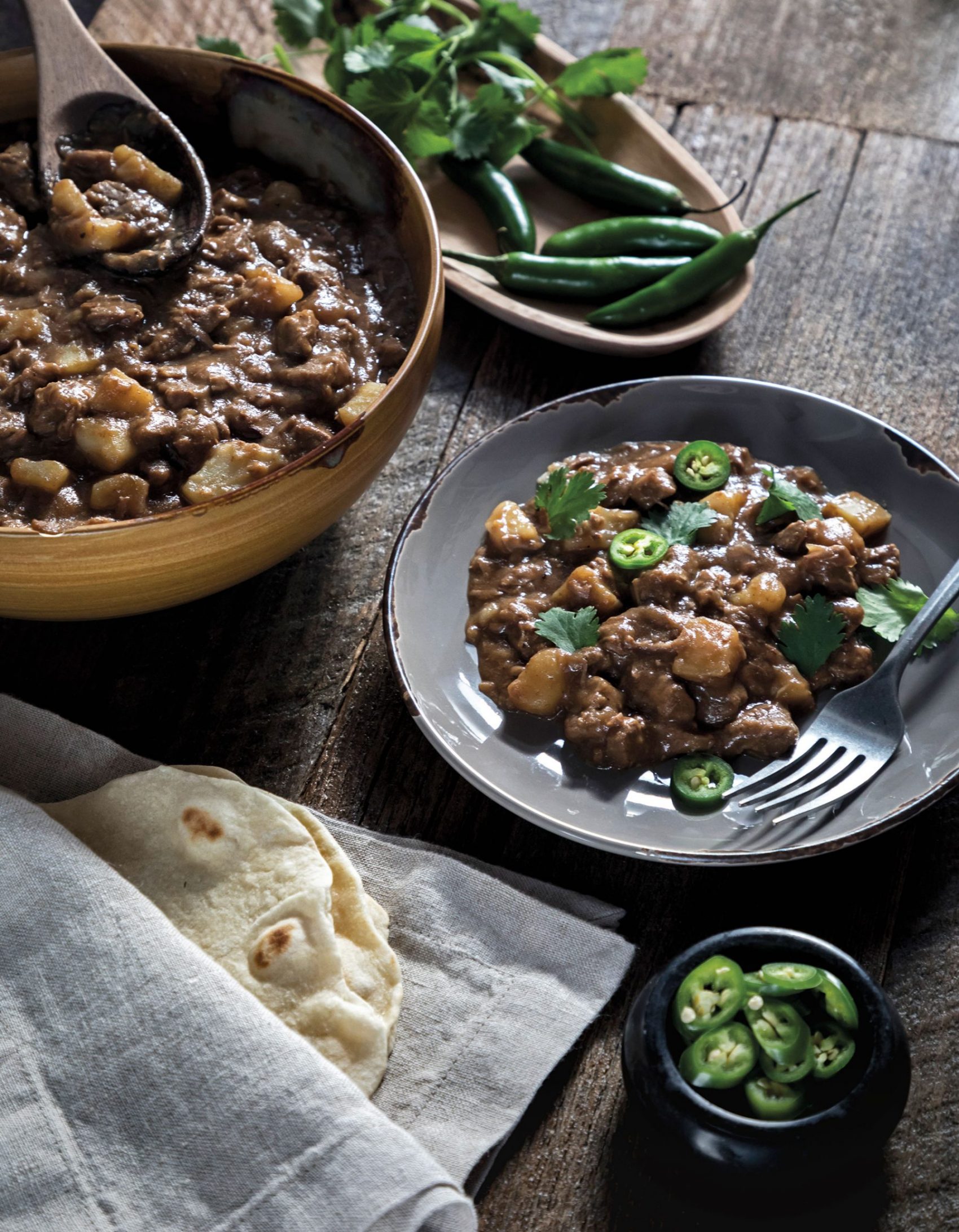 Food has always been instrumental in establishing a sense of place—especially during Texas' journey from settlement to statehood. Between the 19th and 20th centuries, Texas cuisine was shaped by the variety of ethnicities arriving into the territory as well as those who were already here. Ingredients, and the meals they composed, were determined by what could be locally gathered, raised, or hunted, then prepared in manners that had been used for generations or replicated the flavors of home.
One of those ingredients was mayhaw, a small, cranberry-like fruit that ripens beneath the hardwood timbers of the East Texas floodplains. "Who would deny themselves the pleasure of living in grand old East Texas, where mayhaws, that make the best jelly in the world, grow wild in the woods?" editor W.L. West proclaimed in a May 1910 edition of the Polk County Enterprise. These berries were used to create the region's favorite jelly, a tart, nectarous preserve. Like South Texas salsa and Central Texas kolaches, a jar of mayhaw jelly at the breakfast table once revealed as much about where you lived as it did about what you ate.
At its genesis, Texas cuisine was tethered to a nomadic lifestyle, more a means of forestalling starvation than a tasty pleasure. For native populations as well as newcomers on the move, meals often depended on adaptability, opportunity, and edibility. If it didn't kill us or make us ill, we cooked and ate it. In 1859, Randolph B. Marcy, a U.S. Army officer and explorer, provided useful recipes in The Prairie Traveler, a handbook for the westbound. In addition to advice like the best routes across Texas and the safest way to navigate horses through swift river currents, Marcy included information about food. His recipe for pemmican was derived from indigenous peoples. Pemmican could be made from whatever meat was available, which, for a while, was bison.
"The buffalo meat is cut into thin flakes, and hung up to dry in the sun or before a slow fire," Marcy wrote. "It is then pounded between two stones and reduced to a powder; this powder is placed in the bag of the animal's hide, with the hair on the outside; melted grease is then poured into it, and the bag sewn up." Jerky is likely the closest kin to pemmican, adopted by traveling pioneers who could hang the meat to dry on lines strung along the sides of their wagons before flavoring or smoke-curing in camp. Today, artisanal smokehouses across Texas offer delicious jerky options, regionalized in part by the choice of smoking wood. East Texas black hickory imparts a strong bacon flavor, Hill Country peach wood adds sweetness, and South Texas mesquite gives an earthy punch.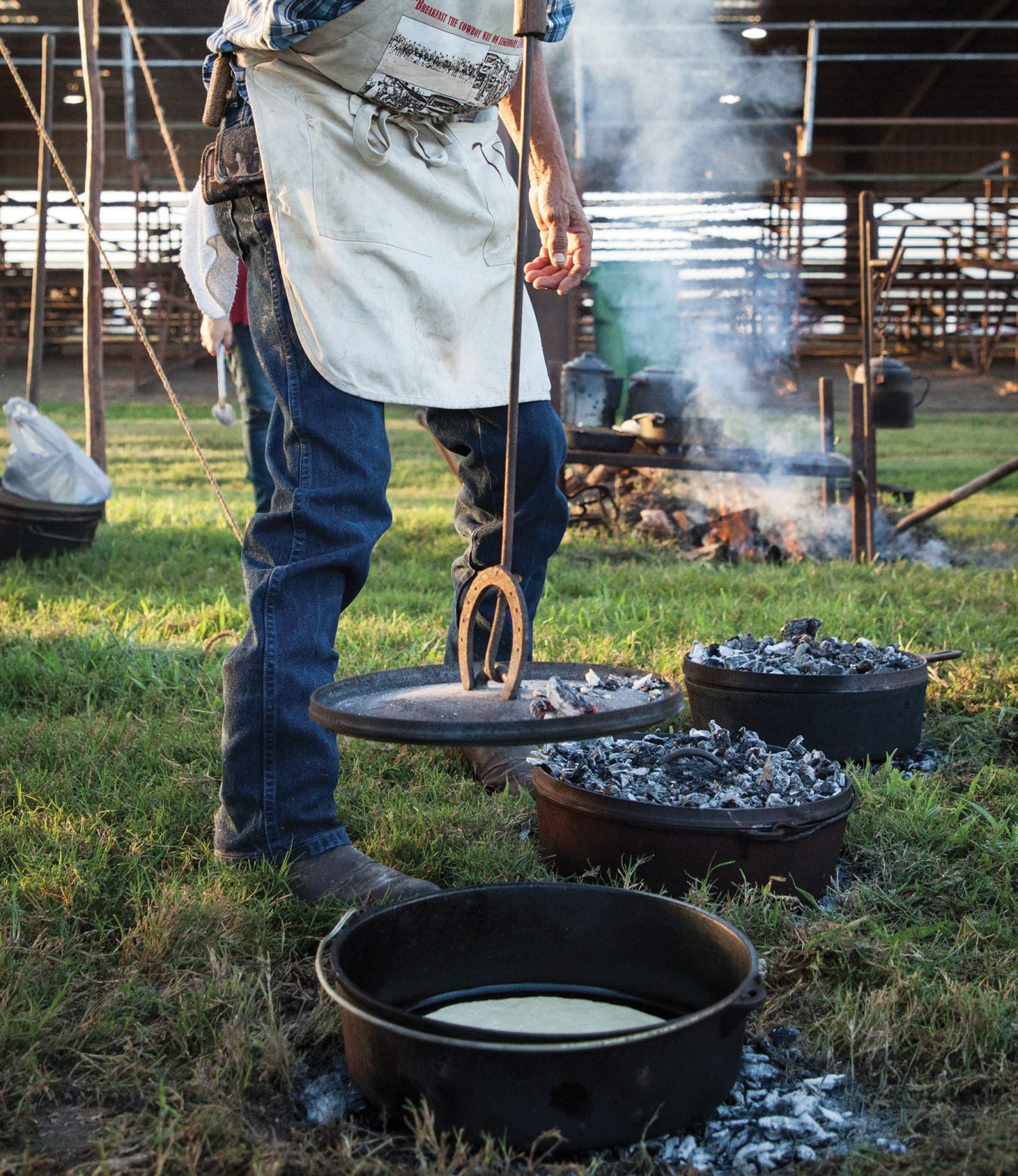 Food often took on a different kind of significance as pioneers struggled to forge a new life for themselves and their families. In diaries and travel journals, the settlers dwell mostly on daily challenges and failures, while descriptions of food appear as if to substitute for joy, providing the only light-hearted moments in a narrative of hardships.
"The soldier whom the horse kicked died just as we reached camp," Eliza Griffin Johnston, artist and wife of a Confederate general, wrote on Nov. 3, 1855. "He left the Breaks but a week since, in fine health and buoyant hopes and now he is nothing but dust and ashes." Johnston follows six days later with this entry: "Ellen makes very nice rolls and between venison, chicken's eggs, cornbread, fresh butter, potatoes, apples, and dried peaches, we fare quite sumptuously."
As pioneers put down roots and began to build communities, Texas' regional cuisine evolved. Settlers imbued the flavors brought from the places they'd left behind into the ingredients they cultivated in their new home. For East Texans, this meant corn and pork. Corn, a prolific crop developed by Native Americans from a wild grass, provided settlers with options: It could be ground, soaked, boiled, baked, fermented, popped, fried, and kept year-round. It also fed hogs—in the state's forested areas, farmers kept hogs in pens or turned them loose to forage. As omnivores, the hogs were willing to eat almost anything and, if free-ranging, foraged for most of their food around the homestead. Pigs were used for their hams, chops, loins, ribs, bellies, and trotters in dozens of dishes. The fat, rendered into lard, was used for baked goods and grease for the skillet. Corn was served as a side dish in the forms of corn pone, hoecakes, corn muffins, scratch cakes, spoon bread, corn dodgers, johnny cakes, hominy bread, and hush puppies—all brothers and sisters in the cornbread family.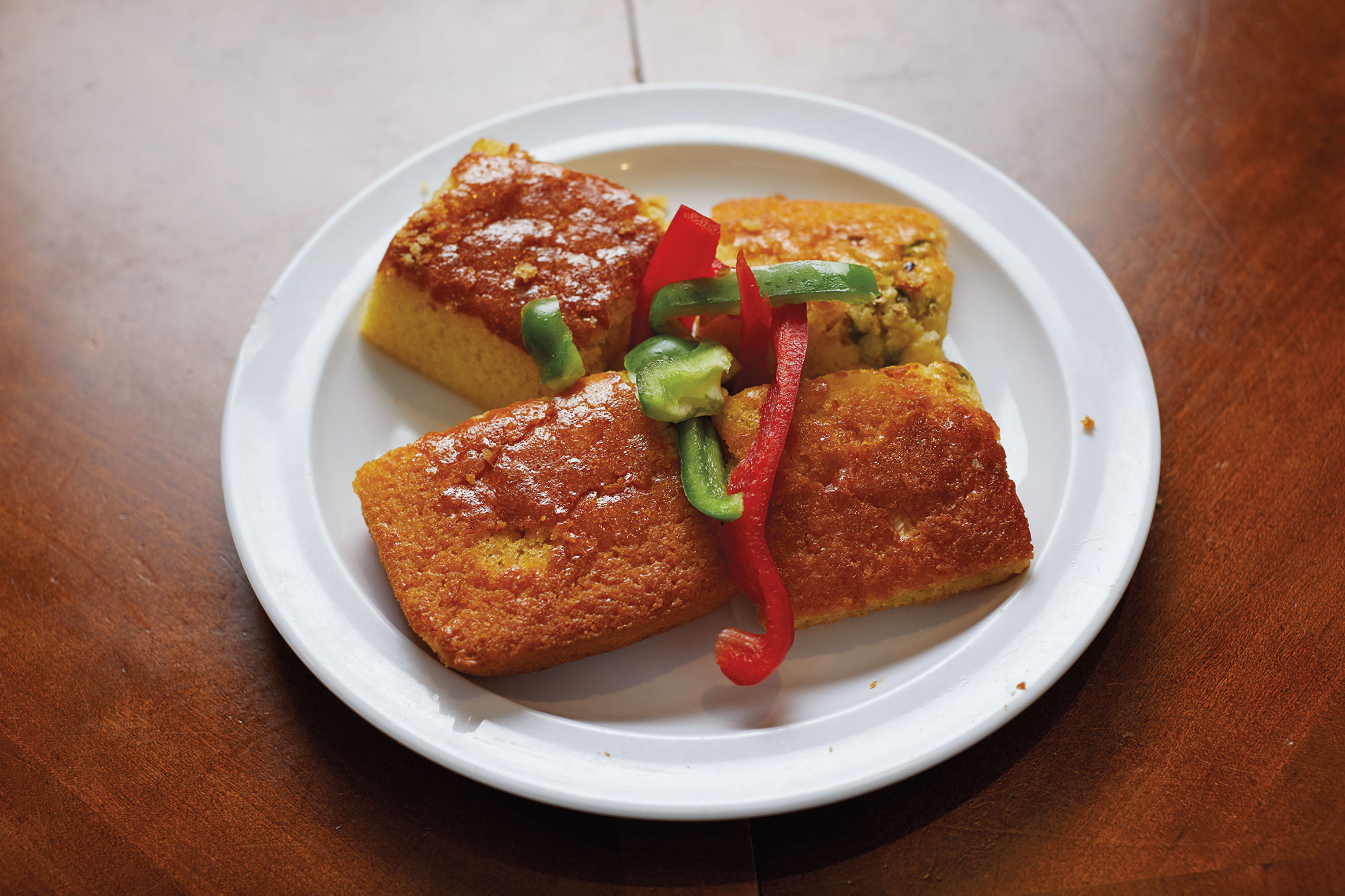 "One pint of [corn]meal, mixed very thin with water, three eggs, one tablespoon of lard, one-half tablespoon of butter, one teaspoon of yeast powder, and a little salt," reads the cornbread recipe in Texas Cook Book, published in 1883 by the Ladies Association of the First Presbyterian Church in Houston. The cookbook represents an amalgamation of Southern recipes and regional ingredients, often reflecting the skills and inventiveness of household cooks who, up until the end of the Civil War, were frequently slaves.
Ingredients, and the meals they composed, were determined by what could be locally gathered, raised, or hunted, then prepared in manners that had been used for generations or replicated the flavors of home.
Hundreds of miles away, Central Texans' tastes were also expanding thanks in part to immigrating Germans. The Germans favored lager, a type of beer requiring cool, slow fermentation. The mid-1800s saw a proliferation of German breweries across Texas, kickstarting regional craft brews that, over a 150 years later, have seen a renaissance with hundreds of new breweries and brewpubs now flourishing throughout the state.
The gradual settlement of West Texas and the rise of cattle ranching created a cuisine uniquely suited to range culture—the culinary art of the chuckwagon. Rancher Charles Goodnight is credited with the mobile cowboy kitchens we're familiar with today. He modified an army-surplus wagon by adding a box on the back for provisions, a hinged folding lid for a cooking surface, a large water barrel in the wagon bed, and a canvas sling underneath for storing firewood. Chuckwagon food featured a spartan menu of beef, beans, coffee, salted pork, and sourdough biscuits. But on occasion the cook, known as a "coosie," would prepare a dessert, usually a fruit cobbler composed of sweetened, buttery dough layered with dried apples, peaches, or apricots and baked among coals in a Dutch oven.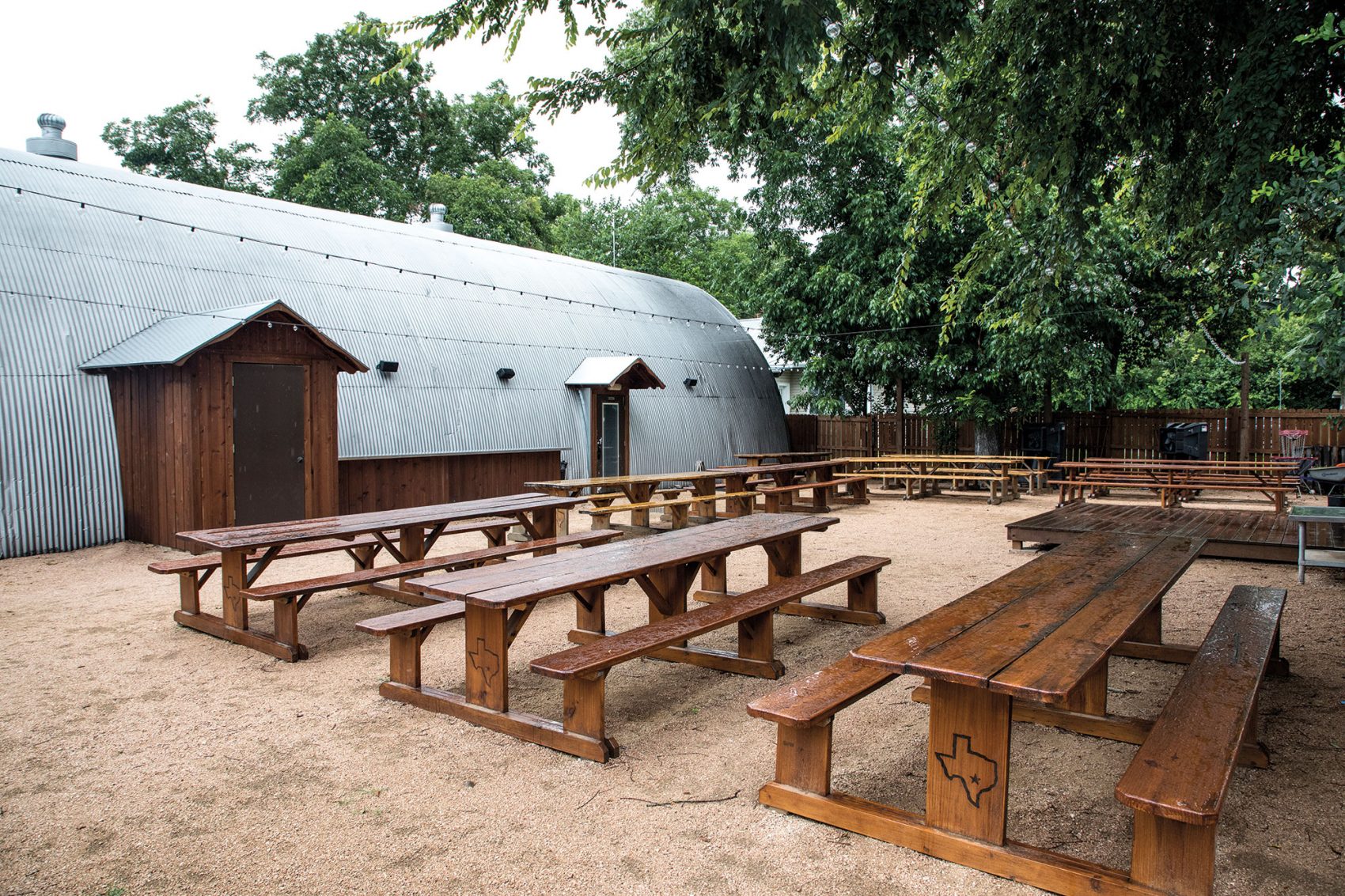 Perhaps nowhere in the state saw as much a mix of cultures—native, Mexican, and European—as South Texas. These days, it's mostly recognized as the birthplace of Tex-Mex. This pervasive American treatment of Mexican cooking, known for lots of frying and yellow cheese, has become beloved throughout the country. But historically, "true South Texas cuisine is the home cooking, comida casera, of Texas Mexicans," says Adán Medrano, Texas chef and author of the upcoming cookbook Don't Count the Tortillas: The Art of Texas Mexican Cooking. According to Medrano, authentic South Texas cuisine is "clearly descended from early traditions, vibrant and strong in their flavor profiles, using the same cooking techniques that were traditionally employed." One of the holdover dishes from centuries' past is carne guisada, a beef stew made thick with roux. Luckily, it's still available at many Mexican restaurants around the state.
With a clear blueprint of where it's been, Texas' cuisine marches into the future—and continues to be shaped by the state's unique ethnic mix and the natural bounty of its land.
Here are a few ways to satisfy your appetite while getting in touch with your inner pioneer:
For authentic South Texas cuisine, chef and food writer Adán Medrano recommends trying the carne guisada at Rita's Fiesta Café in San Antonio. Or try cooking in your own cocina using one of Medrano's recipes from his book, Truly Texas Mexican: A Native Culinary Heritage in Recipes.
From the September 2019 issue