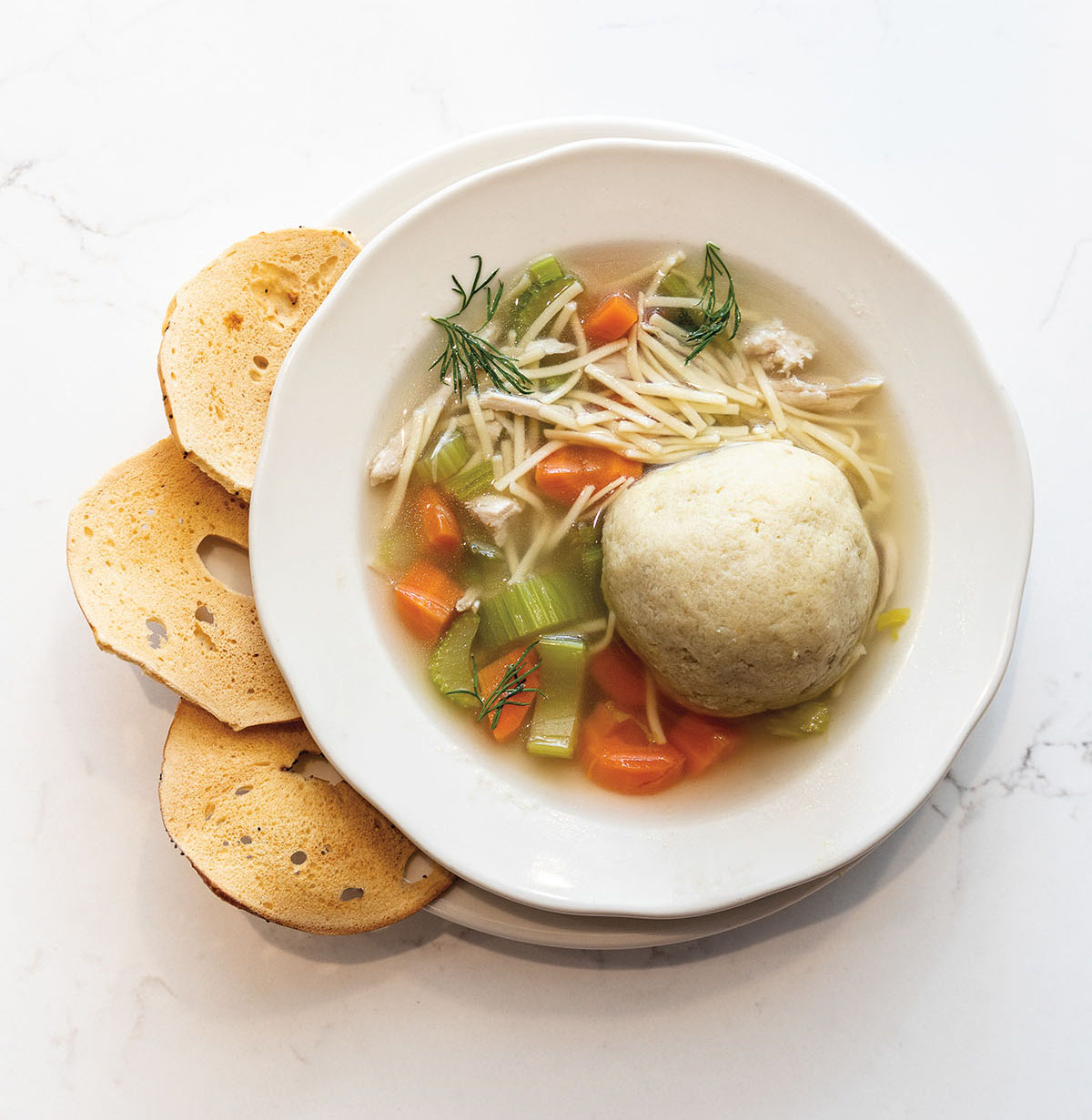 From towering house-cured corned beef sandwiches to filling bowls of chicken soup, every morsel of food served at Kenny and Ziggy's New York Delicatessen Restaurant is infused with a nearly 100-year history. The origins of the Houston restaurant date to 1927, when Max Gruber and his brothers-in-law opened The Rialto Deli, the first Jewish deli on Broadway in New York City (It shuttered in 1956). Since then, Gruber's descendants have opened independent delis across the U.S.
Kenny and Ziggy's New York Delicatessen Restaurant
1743 Post Oak Blvd., Houston.
713-871-8883;
Mon-Sun 8 a.m.-9 p.m.
kennyandziggys.com
"A lot of items on our menu are the exact recipes that my grandfather created or got from his family and were served at The Rialto," says Ziggy Gruber, the third-generation deli maven who opened Kenny and Ziggy's—named for himself and a former business partner—in Houston's Galleria neighborhood in 1999. "My grandfather taught me everything he knew, from curing meat to preparing all kinds of dishes, so he was instrumental in putting his thumbprint on me to keep the family traditions alive."
Before arriving in Texas, Gruber worked at his family's New York shop, opened a deli in West Hollywood, and studied at London's Le Cordon Bleu. Though Gruber had no previous ties to Houston, local businessman Lenny Friedman reached out to his friend Fred Klein to help convince Gruber a Texas deli would be a success.
"When Freddy mentioned opening in Houston, I said, 'Are they going to know what my kind of food is?'" Gruber recalls. "I thought it was going to be like some cow town with horses everywhere, but it was so modern and so vibrant. They wanted me to be successful and really encouraged me."
The menu features New York-style deli classics—chopped liver, lox, bagels, monstrous sandwiches, Hungarian stuffed cabbage, and, of course, cheesecake—­plus a full bar and an old-school soda fountain.
Every wall of the restaurant is plastered with caricatures of celebrities, Broadway and movie posters—­including one for the 2014 documentary Deli Man in which Gruber appeared—and photographs of Gruber with various VIPs. The deli moved from its original location down the street in February, and the décor is both a nod to New York delis and a familiar sight to patrons of his original location. Everything is served in massive portions, which appeals to the everything's-bigger-in-Texas crowd.
"If someone left here hungry," Gruber says, "I would never sleep at night."
Get the recipe
Kenny and Ziggy's Chicken Matzo Ball Soup

Traditionally served during the eight-day celebration of Passover, this recipe from executive chef Ziggy Gruber makes for a nourishing delight that can be enjoyed any time of year.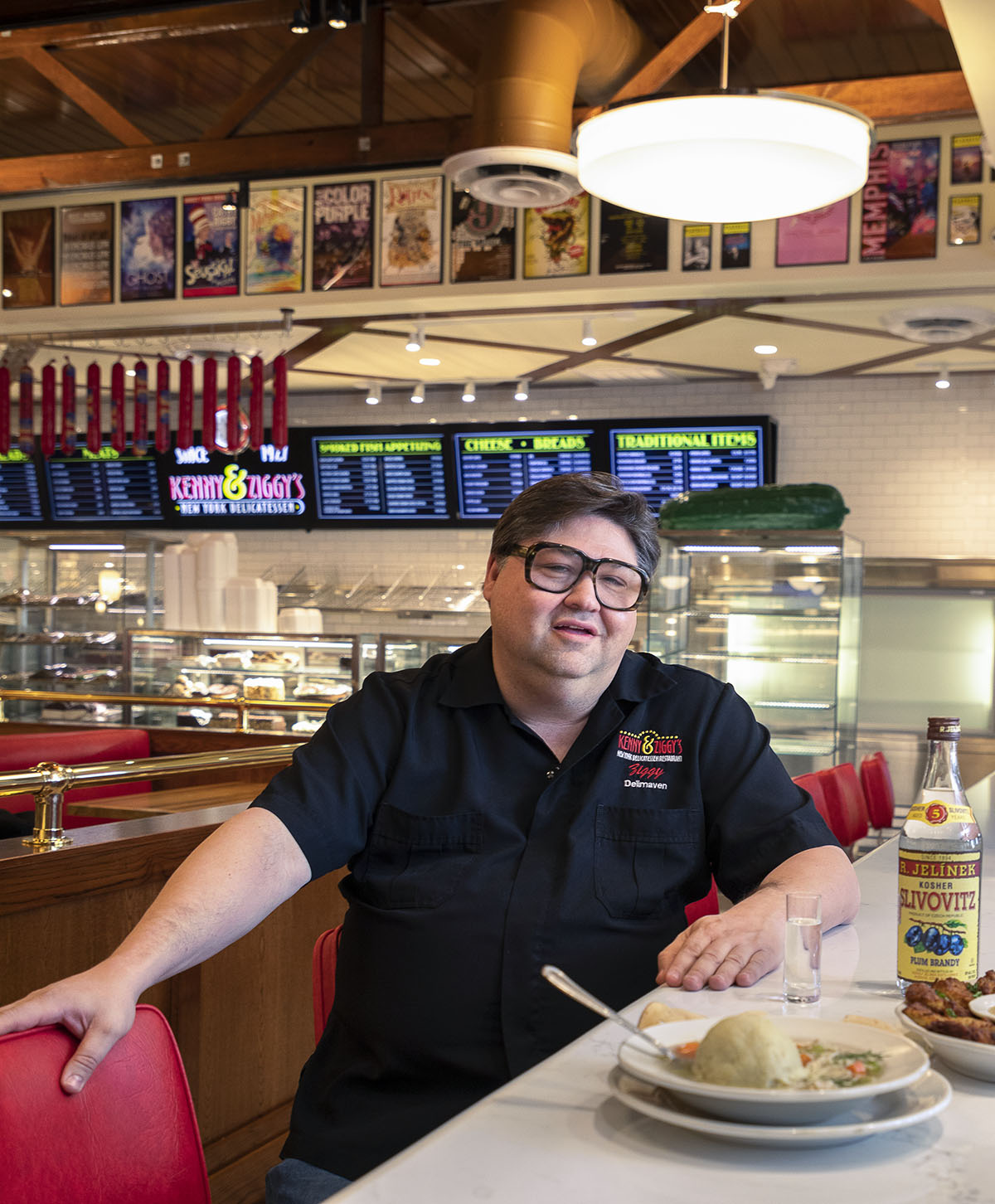 From the April 2022 issue