The question of whether The Phoenix Restaurant and Bar in Port Aransas would reopen after Hurricane Harvey was not "if" but "when." In the aftermath of the devastating storm, the eatery's namesake became more relevant than chef Tiana Worsham and co-owner Vanessa Brundrett could have imagined when they founded it a decade ago.
"We both believe strongly in the idea of rising from the ashes," says Brundrett, a fifth-generation resident of Port Aransas, where the Phoenix was among the first restaurants to reopen post-Harvey. "You can evolve and become the person you want to be no matter where you are starting from—even total destruction."
Although the story of the restaurant's resurgence is remarkable, the food is more so, reinforcing Worsham's motto: "You are only as good as the last plate you put out. You have got to make somebody want to come back."
The Phoenix Restaurant and Bar
3500-A Island Moorings Parkway in Port Aransas
Open Wed-Sun 5-10 p.m.
Reservations recommended
361-749-9277
The steamed mussels in sherry and creole mustard sauce I sampled just after the eatery reopened inspired me to pencil in another visit, which included tempura tuna rolls laced with Sriracha paste and spicy, garlicky shrimp mojo de ajo. In fact, it may be prudent to book several trips, as crab claws or Alaskan halibut with citrus sauce and baby bok choy appear as seasonal specials.
And what would a Port A restaurant be without Gulf red snapper? The Phoenix's version is roasted with avocado and gremolata bread crumbs enhanced by a subtle lemon beurre blanc—an ideal blend of texture and flavor. For those not inclined toward sea fare, one off-menu dish that wowed diners this summer was a 14-ounce pork chop with bourbon demi-glace.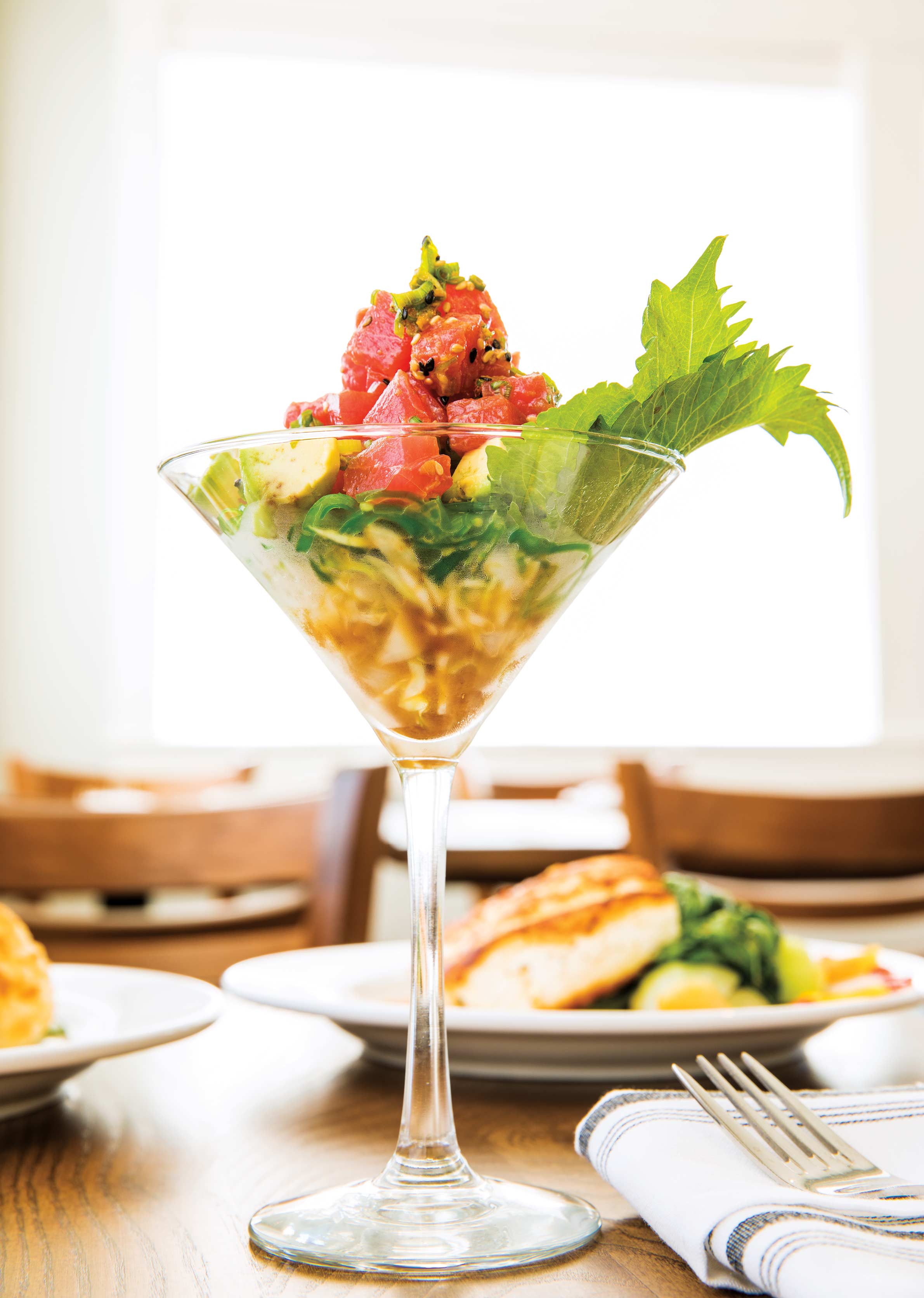 The eatery's waterside location at Island Moorings Marina provides a picture-perfect sunset view from the covered outdoor deck. Inside, servers coordinate well-paced meals for 32 seated customers and another 10 who sit shoulder to shoulder at the bar.
Worsham and Brundrett opened Café Phoenix in 2008 in a cozy 28-seat location near downtown after Worsham earned her culinary pedigree as sous chef at the legendary (and now-defunct) Beulah's, behind the historic Tarpon Inn, and Venetian Hot Plate, a top destination in Port A's dining constellation. At the original Phoenix, "Tiana cooked everything that came out of the kitchen herself," Brundrett recalls. "We would occasionally have a dish washer, and there were volunteers half the time that just wanted to hang out with Tiana and get fed."
"You can evolve and become the person you want to be no matter where you're starting from—even from total destruction."
After years of turning away potential investors who wanted them to expand, Worsham and Brundrett said "yes" in 2013 to a proposal from the new owners of a vacant restaurant facility on Alister Street, Port Aransas' primary thoroughfare. With the new location came a nearly 10-fold increase in seating, two bars, an extensive wine list, and a slight name change.  "It was a success," Brundrett says. "Endless hours of hard work, but a success."
That is, until late Friday, Aug. 25, 2017, when Harvey made landfall as a Category 4 hurricane with sustained winds of 110 mph. After evacuating their staff the day before, Brundrett and Worsham were in Uvalde, monitoring news coverage. "I drank scotch, watched TV, and cried," Brundrett says. "We figured the restaurant was toast." She was right.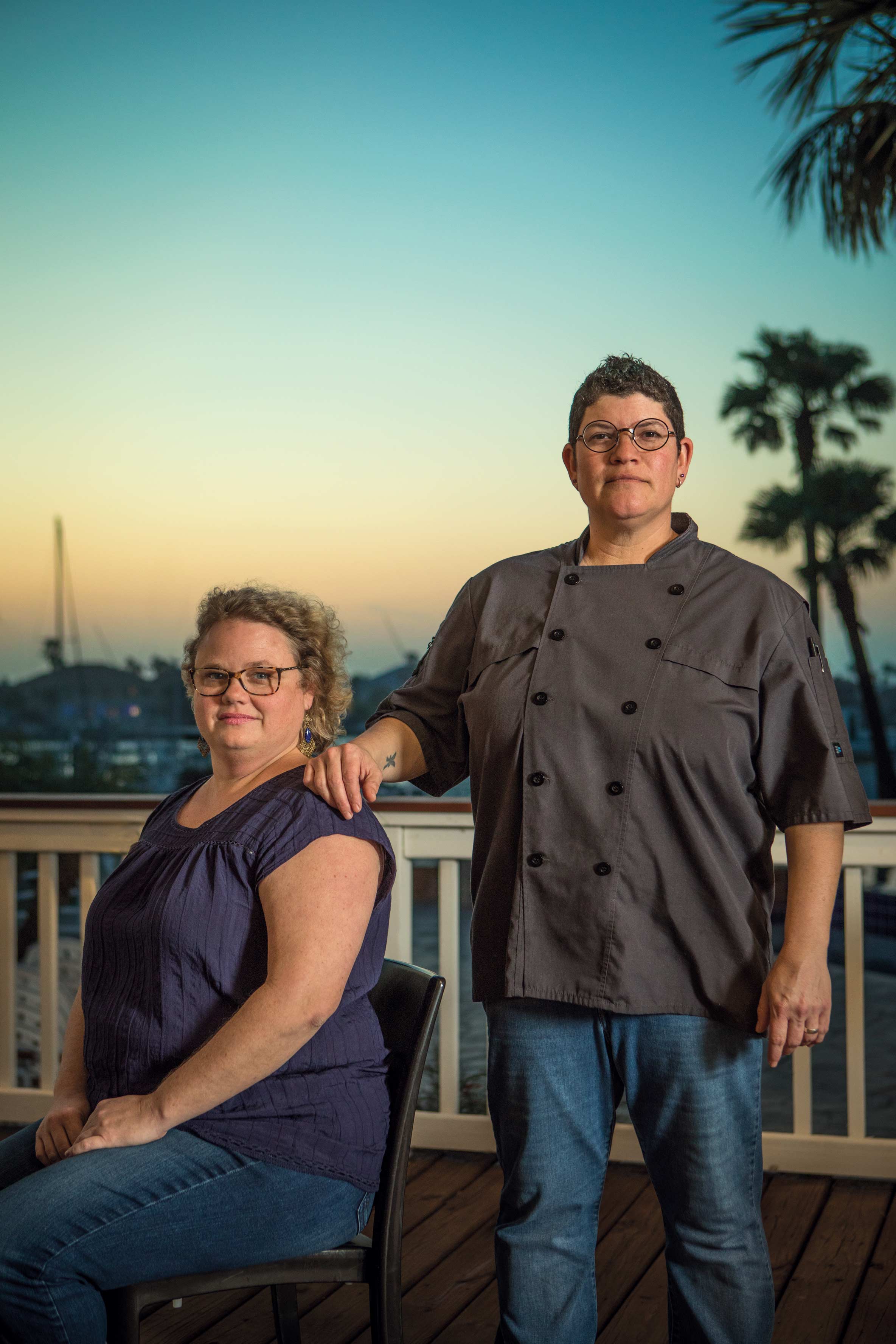 My wife, Eileen, and I followed the Phoenix's journey after learning of its ruin to its "soft" reopening in February at its third location. By word of mouth, patrons flocked to reconnect with the 18 signature sushi offerings and distinctive ginger cake with maple cream cheese frosting and candied almonds. That week, at an out-of-the-way corner table, we shared the roasted red snapper and succulent, mildly smoky U-10 scallops, which were drizzled with truffle oil and served with butternut squash risotto.
I had met Worsham and Brundrett a few months earlier, after being introduced to "The Commune," a collective of Port A restaurant owners who lost their businesses and homes and lived together in a sprawling townhouse while they fought insurance companies and picked through their businesses' remains.
"You are only as good as the last plate you get out. You have got to make somebody want to come back."
"The Commune was largely our creation," Brundrett says. A friend with a large condo that survived Harvey wondered whether she and Worsham could put it to full use. Brundrett told him, "Never fear, we know lots and lots of homeless people." That included Greg Villasana of La Playa Mexican Grille; one of Worsham's original employers, Linda Halioua of Venetian Hot Plate; and Chris Jordan, a contractor working on the others' renovations. They brought in the wine cellar from the Phoenix and the espresso machine from Hot Plate for a more homey feel.
Read More

How Phoenix Restaurant and Bar in Port Aransas got its Caribbean flair »
The group remained close after their restaurants reopened and they found new homes or, at least, temporary quarters. As we left the Phoenix in February, Halioua was arriving for dinner to support her friends. In June, Villasana took a brief break from La Playa, teenage son in tow, to share a meal there, evidence of bonds formed at The Commune during perhaps the most trying times of its residents' lives.
Though some challenges remain, the Phoenix's fine fare hasn't folded under the pressure. While Brundrett handles the financial side of the business, Worsham "is the artist for sure," Brundrett says. "The Phoenix is really an expression of her talents. I've always thought of her food as a fine piece of artwork in which she has a firm grasp on flavor profiles, colors, and even scale."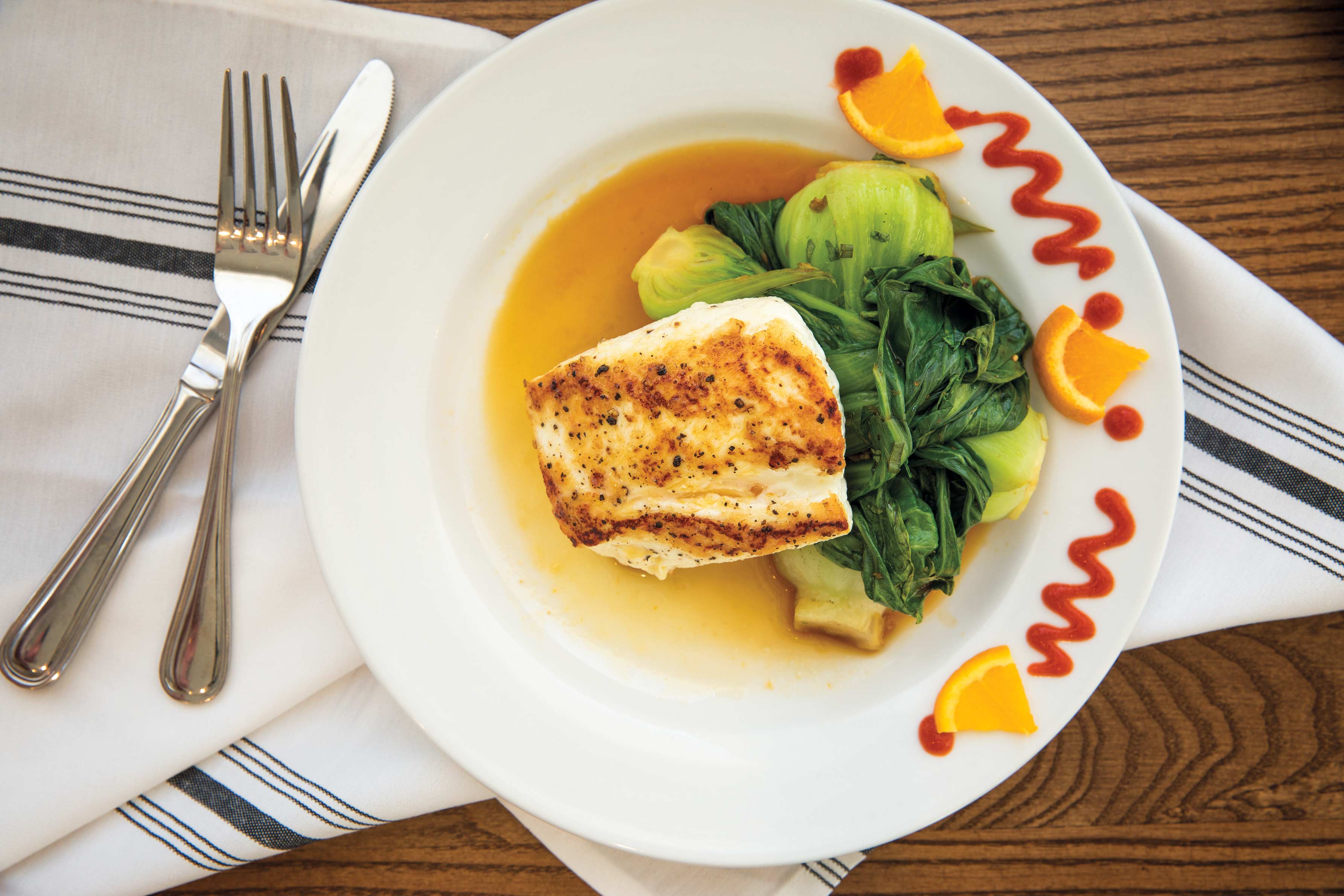 One of Worsham's coveted dishes—regulars call ahead to ask about availability—is a take on the famous fried oysters from her former workplace, Beulah's. The Phoenix's offering features fried oysters tucked into buttermilk biscuits with sherry cream sauce, pecan, smoked bacon bits, and chopped green onion.
Beulah's happened to share its name with Port A's most famous hurricane before Harvey in 1967. It would be fitting if Worsham's version of the fried oyster sliders carried Harvey's moniker, recalling how Port Aransas' worst moment turned into some of its finest hours.