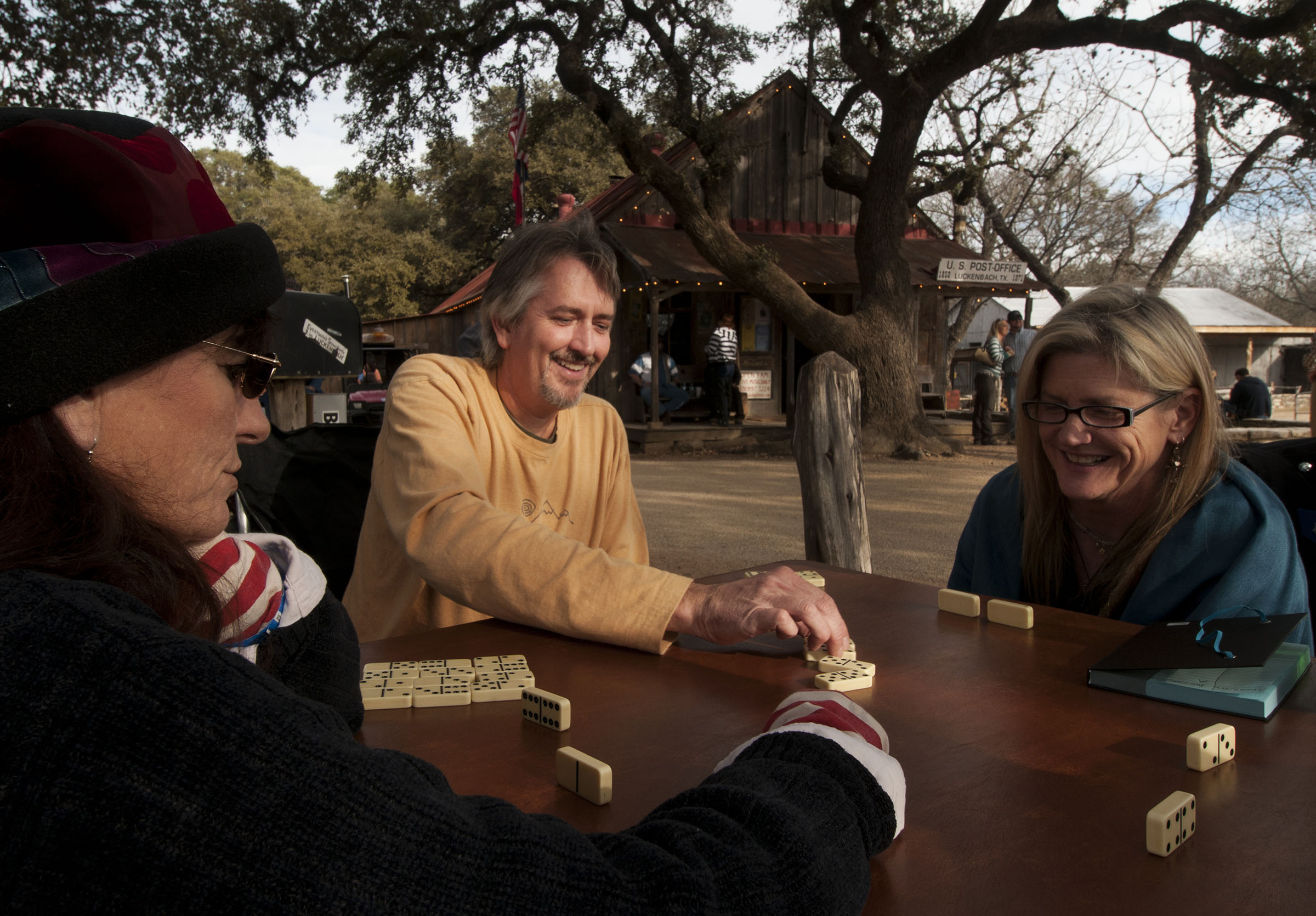 State Domino Game
Texas 42
Adopted: 2011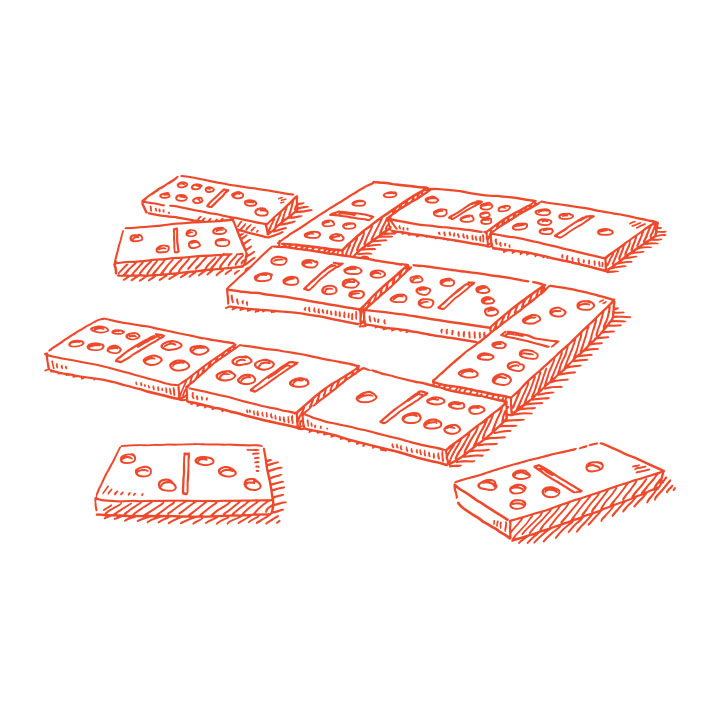 Our official state symbols include Texas' own unique version of a centuries-old domino game. The online Texas State Historical Association handbook notes two enterprising youngsters invented "42" in 1887, mimicking the card game they were forbidden to play by the culture in their small North Texas community at the time.
Four-handed Texas 42, which involves bidding and playing for points, spread by word-of-mouth to family parlors, picnic tables, and backrooms at small town cafes before being exported by Texas soldiers to the front lines of World War II. It was an early favorite in Texas A&M dormitories that housed students from rural areas. Now, versions can be played online.
The Legislature's 2011 resolution noted Texas 42 "is a true Lone Star original and a testament to the ingenuity and fun-loving nature of Texans, making it a most fitting symbol for our state."
Hallettsville, a town of less than 3,000 between Houston and San Antonio, has been holding the Texas State Championship 42 Domino Tournament for seven decades.
The Knights of Columbus in Hallettsville host the Texas State Championship Straight Domino Tournament in January, featuring the more widespread version of dominos that involves counting the spots on the ends of the tiles for multiples of five.
Not going to Hallettsville to watch or play? There are regional Texas 42 tournaments in metropolitan areas and smaller venues like West, Seguin, and Nacogdoches, sometimes as part of a local festival.
Or, purchase a set of double-six dominos and learn to play 42 with your family or friends.
Read More
Symbols of Texas