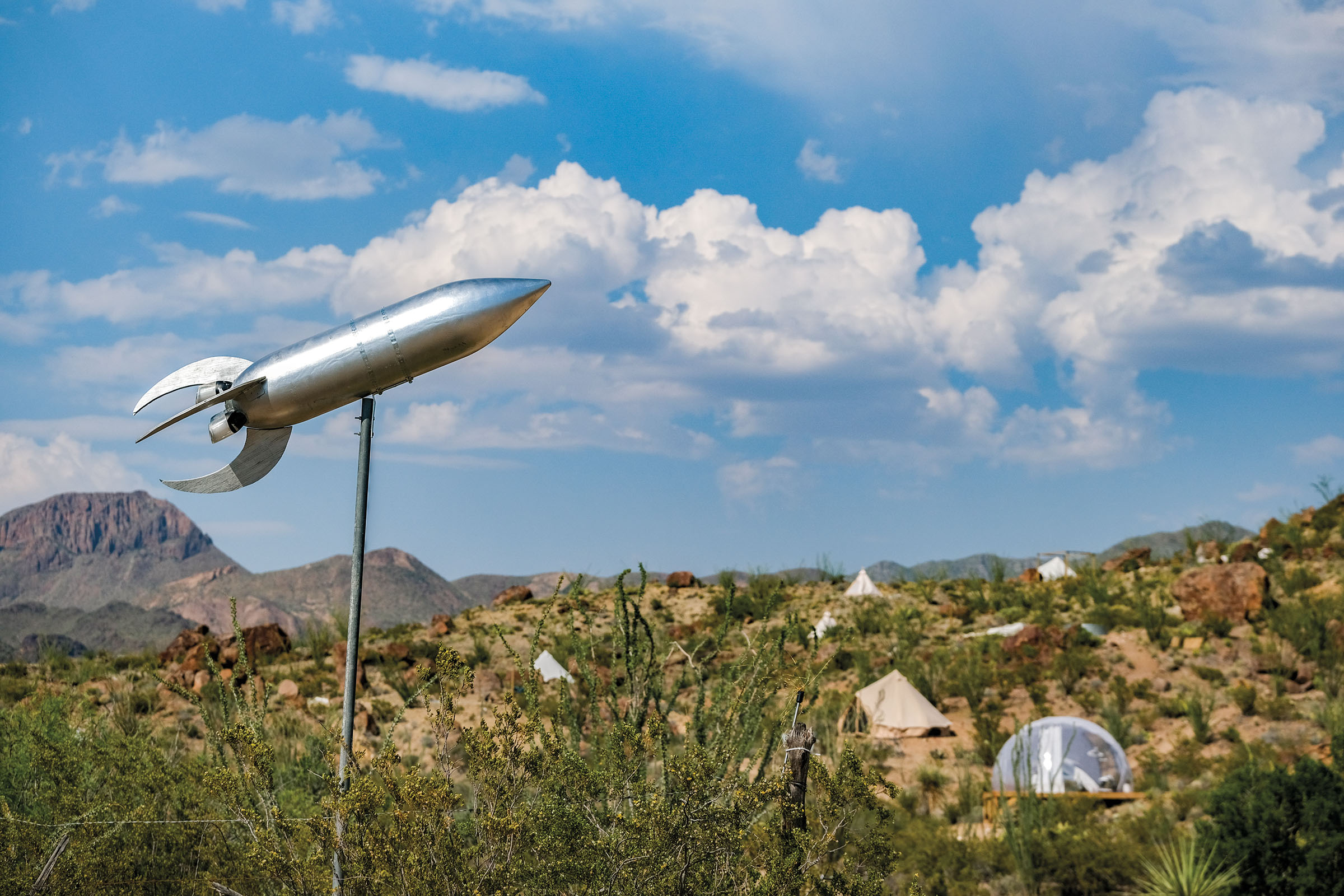 T
erlingua, a gritty little town 80 miles south of Alpine on State Highway 118, is home to an array of modern-day escape artists dodging the conventional life of strip malls, tract homes, and Interstate 35 traffic jams. While this dusty ghost town appears desolate at first glance, it comes to life at certain times of the year when marquee events draw visitors from far and wide. Once a bustling quicksilver mining town. its population diminished at the end of World War II. Then in the 1960s-70s, the town saw a tourism revival and even inspired the album title of late country music outlaw Jerry Jeff Walker's famous ¡Viva Terlingua! Outdoors enthusiasts, bikers, families, and tourists seek out this desert playscape for the reckless abandon it inspires in even the most law-abiding Texans. But if you come to this place gussied up like a cowboy, snapping photos for your Instagram, be warned: the real outlaws will chuckle from the corners of the Starlight Theatre's porch or the cabs of their dirt-encrusted pickups. The townsfolk circumvent the modern world with the dexterity and rigor of those evading the authorities­—and invite you to do the same.
San Antonio
7 hours
Austin
8 hours
Dallas
9 hours
Houston
10 hours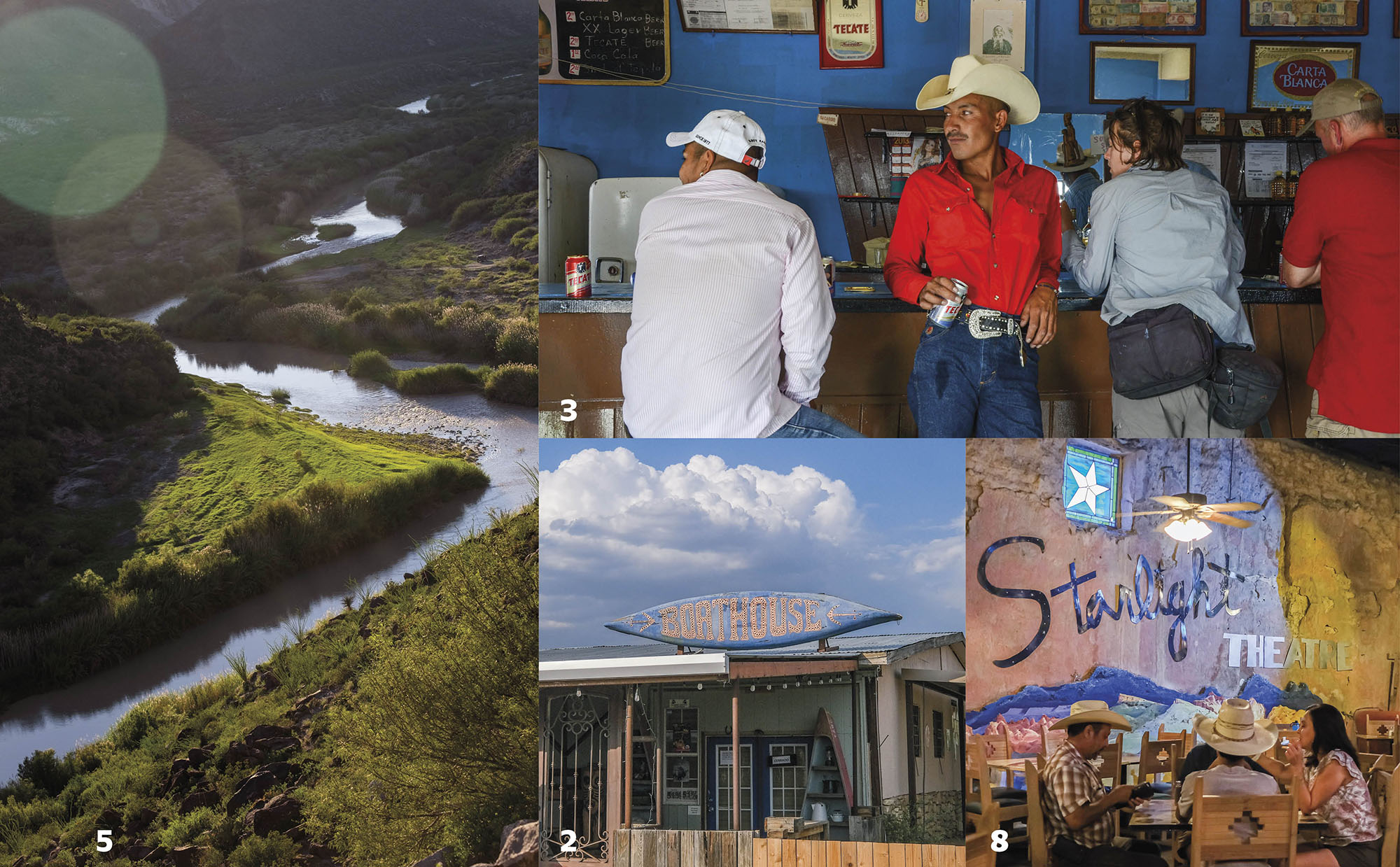 Stay

Eat

See

Learn

Shop

Drink

1 / The Perry Mansion
Located on a hill overlooking the ghost town, The Perry Mansion was originally built by Howard Everett Perry, the owner of Terlingua's Chisos Mining Company. Erected in 1906 and renovated by the Ivey family in 2015, the mansion offers multiple rooms (starting at $91/night) that serve as a historic stay for West Texas travelers.

2 / The Boathouse
Built in 1981, the building once housed the first outfitter to set up river guide operations in the area. It became a bar in the early 2000s then shuttered in 2016. Owner Greg Hammer reopened the watering hole last year, offering folks a laid-back place to grab a cold beer, get on stage for open mic nights, and play a round of pétanque.


3 / Boquillas Port of Entry
Inside Big Bend National Park is an official crossing where travelers with passports can visit Mexico. Round-trip ferry service across the Rio Grande costs $5. To reach town, walk about a mile or hire a burro, horse, or pickup truck service. Popular activities include soaking in the hot springs or sipping a michelada at Jose Falcon's Restaurant and Bar.

4 / Big Bend and Lajitas Stables
Feeling adventurous? A local wrangler guides visitors on multiday overnight camping trips where the majesty of the region can be taken in on horseback. From mountain views of Mexico to jutting canyons to crumbling ruins, travelers will get a glimpse of what the region is known and loved for.

5 / Big Bend Ranch State Park
Though Big Bend National Park is just down the road, the equally stunning and far less crowded state park is only 16 miles from town. The 311,000-acre Big Bend Ranch is the largest state park in Texas and offers mountain bike trails, hikes, and one of the most scenic drives in Texas—River Road.

6 / Terlingua Community Garden Market
Founded in 2007, the Terlingua Community Garden is run by a group of volunteers who host a weekly market. Located near the Terlingua Cemetery, the market takes place on Saturdays from 10 a.m.-1 p.m. Buy locally grown produce and handmade items, including textiles, lip balms, and leather goods.


7 / Wild adventure outfitters
Enjoy the Rio Grande on a river trip from Wild Adventure Outfitters led by the company's seasoned guides. Opened in 2018, Wild Adventure offers personalized explorations in the Big Bend region and has been recognized by Texan by Nature for its sustainable tourism.


8 / The Starlight Theatre, Restaurant, Saloon, and Porch
Once a movie theater for the town's quicksilver miners, this Tex-Mex style restaurant, music venue, and saloon serves as the community's social hub and watering hole. While you wait for a table, enjoy a ranch water on the porch or peruse the gift shop next door.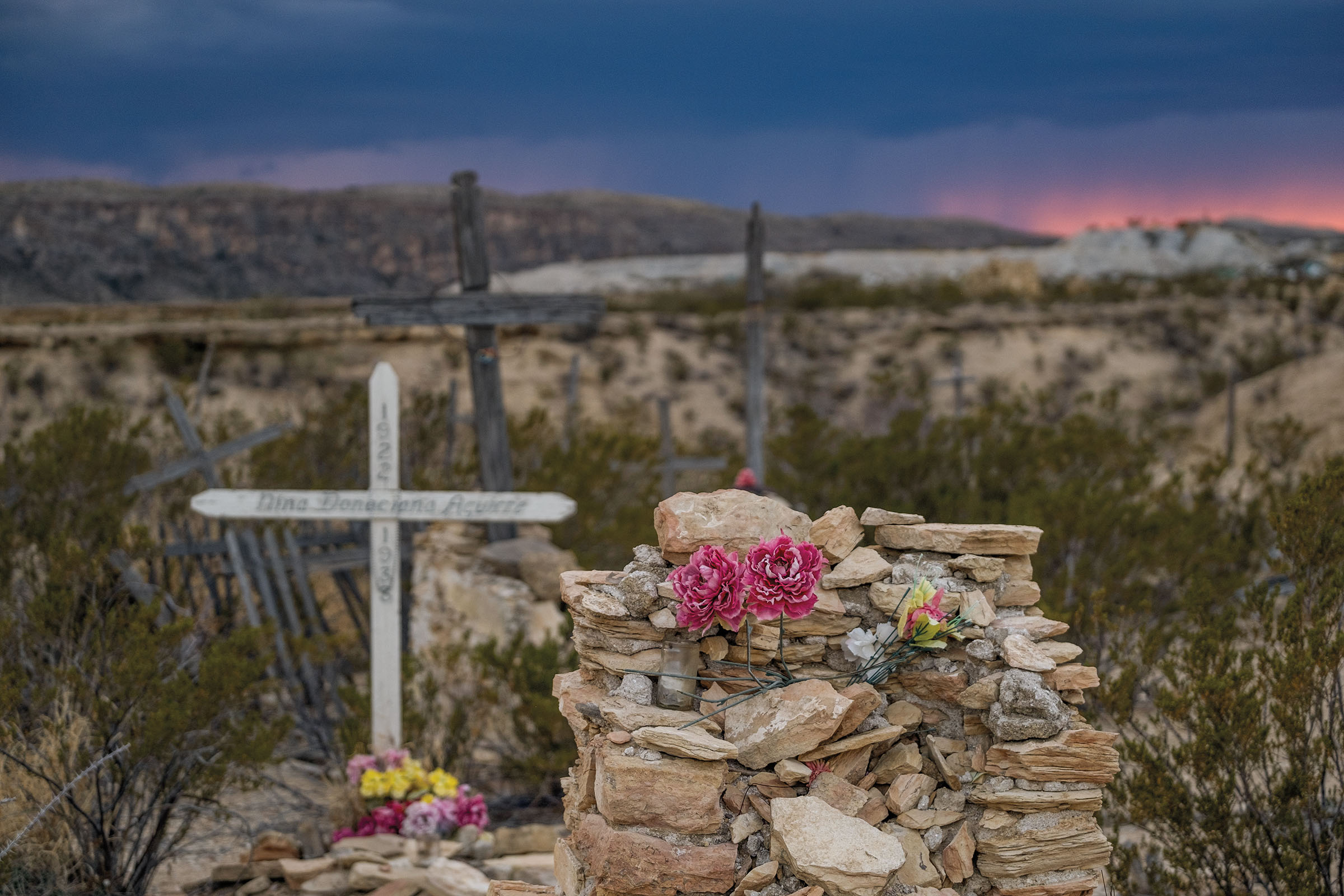 Spirits of the West
Honor the dead by attending Terlingua's annual Día de los Muertos celebration on Nov. 2 at the historic Terlingua Cemetery. For decades, this local tradition has welcomed folks from around the Big Bend and beyond to gather around the cemetery's ofrendas at sunset and light candles in honor of their loved ones. Attendees paint their faces as traditional calaveras, or skulls, and commune over drinks and food. It's a special day that captures the ethos of Terlingua.
Roadrunner Traveler's RV Park is locally owned and features deluxe, full hookup, and boondock spaces starting at $40/night.
23315 FM 170, Terlingua.
432-466-1036;
roadrunnertravelers.com
From the September 2023 issue