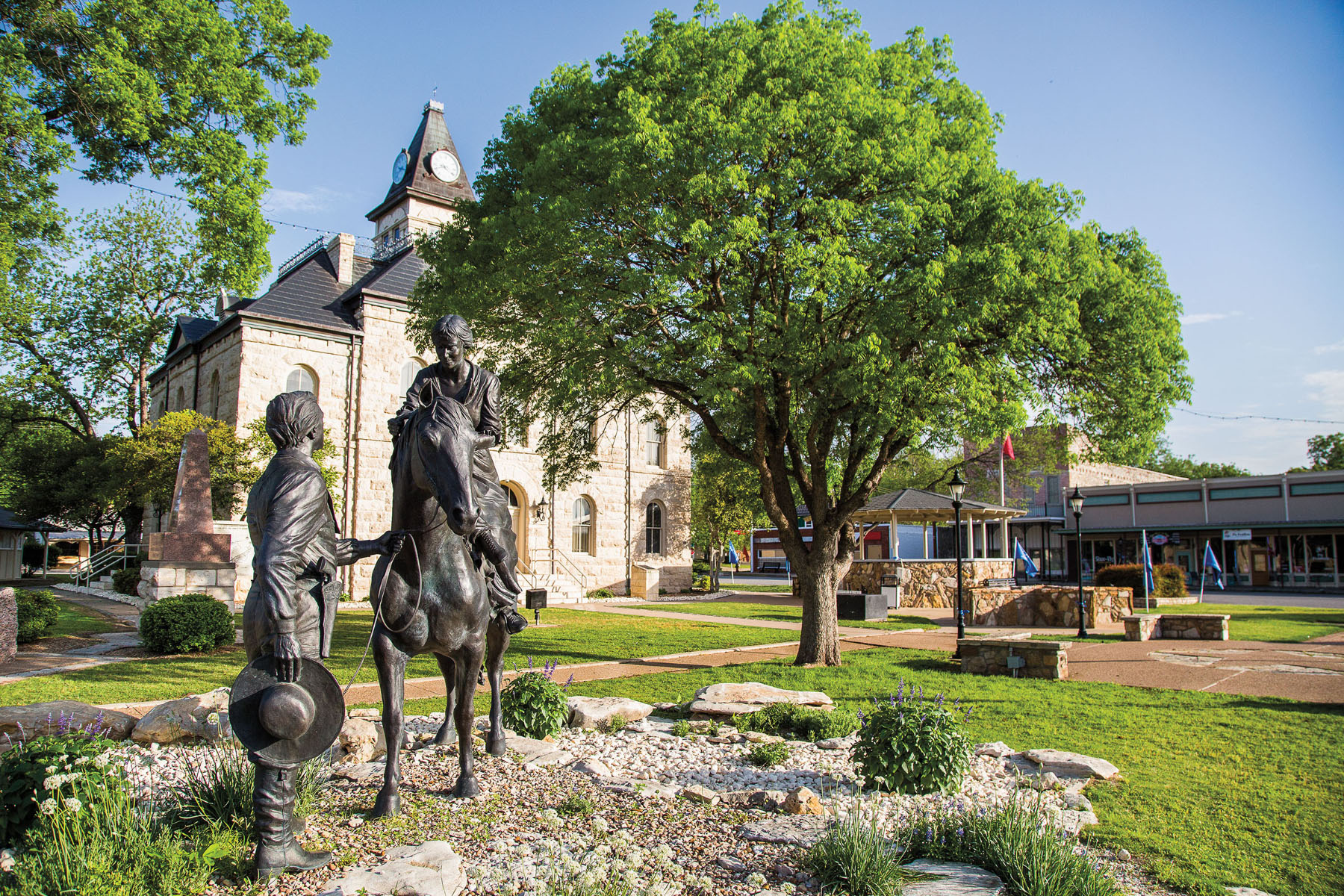 Rivers course through the history of Glen Rose. Settled in 1849 by brothers Charles and George Barnard, this settlement in the northern Hill Country got its start as a trading post. A decade later, George built a gristmill on the Paluxy River. In the bed of that same river in 1909, a local boy discovered fossilized dinosaur tracks. Visitors today can walk among the giant three-toed theropod tracks, found within Dinosaur Valley State Park. East of town, the Paluxy flows into the Brazos River, where the late writer John Graves grew up fishing and canoeing. Graves, a resident of Glen Rose, chronicled a Brazos River canoe trip in his 1960 book, Goodbye to a River, a classic of Texas literature. Just a block from the Paluxy, Glen Rose's historic downtown square beckons with local shops, museums, and charming small-town events, including a July 4th parade with floats, equestrians, and vintage tractors, followed by fireworks at Wheeler Branch Park.
Dallas
1.5 hours
Austin
3 hours
San Antonio
4 hours
Houston
4 hours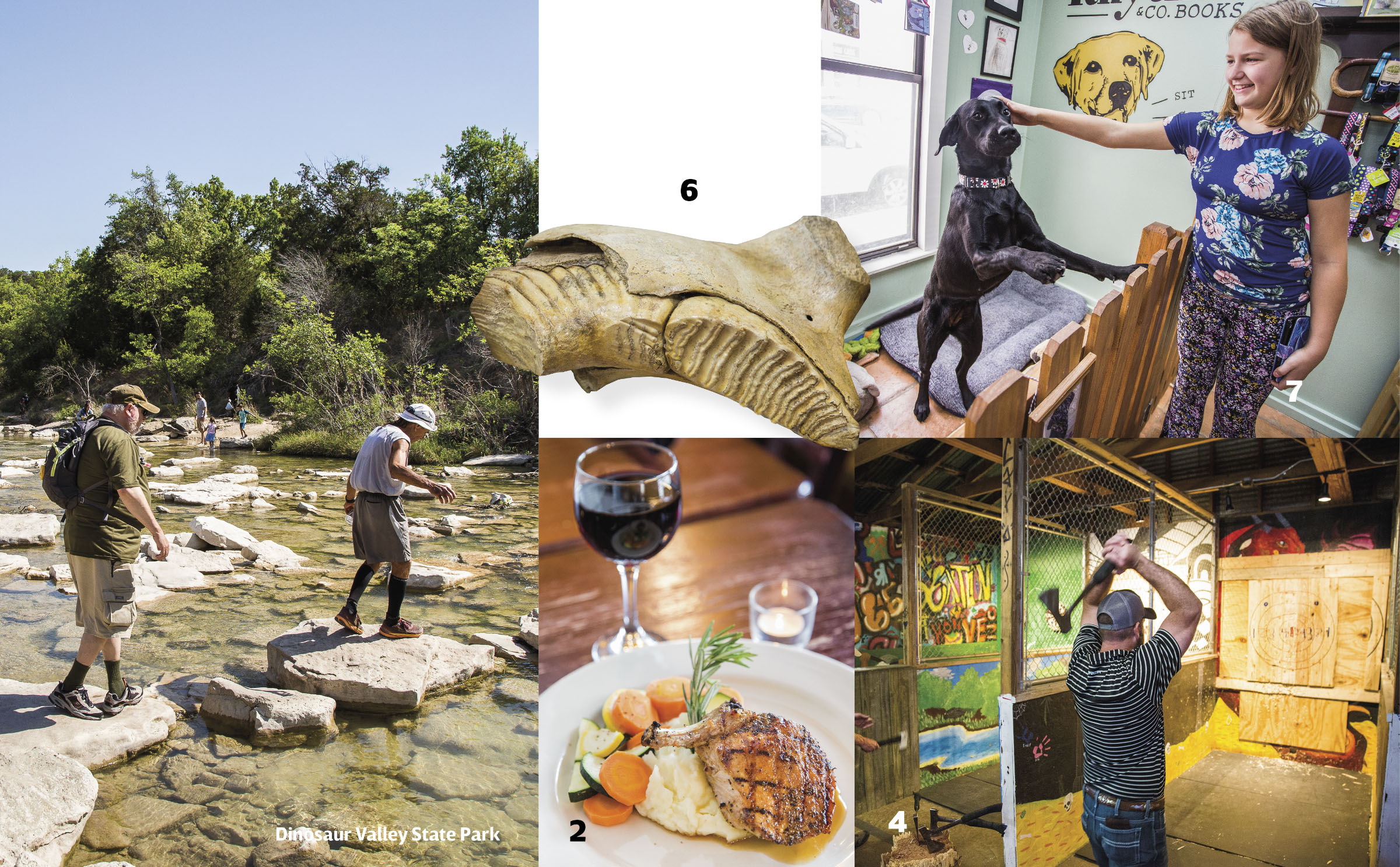 Stay

Eat

See

Learn

Shop

Drink

1 / INN ON THE RIVER
Originally built in 1919, this recently restored boutique hotel features 21 rooms with private baths (starting at $144/night), antique furnishings, and chairs for relaxing under towering live oak trees along the Paluxy River. The hotel's restaurant and lounge, Snyder's Tavern, serves sandwiches, salads, and steaks overlooking the river.

2 / RIVERHOUSE GRILL
Founded by a family of Czech immigrants, this casually upscale restaurant offers lunch, dinner, and Sunday brunch in a two-story historic house with a wraparound porch. House specialties include gourmet paninis with Parmesan truffle fries, pasta with Bolognese sauce, juicy grilled sirloin steaks, and homemade bread pudding.

3 / BARNARD'S MILL AND ART MUSEUM
One of the oldest structures in town, the 1860 gristmill has gone through multiple restorations and now houses a gallery displaying art by renowned local painter and sculptor Robert Summers and regional, Asian, and Native American artists. Stroll the shady grounds anchored by a historic grain silo made of stone.

4 / Sexton Mill
A livestock feed mill turned riverside eatery serves "Mexi-Que"—smoked brisket, ribs, chicken, and pulled pork, as well as barbacoa, cabrito, and Mexican-style corn. Inside, patrons can shoot pool or throw axes in designated stalls. Outside, multilevel decks provide a view of the ducks and kayakers floating by on the Paluxy.

5 / BIG ROCKS PARK/PALUXY RIVER WALK
Climb limestone boulders sculpted by the Paluxy or take a cool dip in a series of shallow rapids at this free city park. A wide walkway runs along the river's south side to Paluxy Heritage Park, where there's a playground, a covered pavilion with picnic tables, and a demonstration garden maintained by the Somervell County Master Gardeners.

6 / SOMERVELL COUNTY MUSEUM
Fossilized mammoth and mastodon bones, a preserved dinosaur track, and an antique moonshine still depict Glen Rose's ancient and more recent past. The museum also displays a derringer handgun similar to one John Wilkes Booth used to assassinate President Abraham Lincoln. John St. Helen, whose former cabin is nearby, claimed he was the real Booth, though it was never proven.

7 / RHYTHM & CO. BOOKS
Dog murals adorn the outside of this shop on the downtown square, where you can meet proprietor Janet Mills' black Labrador retrievers and browse through four rooms full of new and used books. A special display of Texana works includes books by Graves, while other sections cater to children, dog lovers, and fiction fans


8 / 3B BEERS, BRATS, & BURGERS
This laid-back outdoor beer garden opened in early 2022 and dishes up handmade bratwurst, sauerkraut, and burgers from a food truck. Patrons can relax at picnic tables with a domestic or craft beer or glass of wine—including from nearby Bull Lion Ranch and Vineyard—play a game of cornhole, and listen to live music on weekends.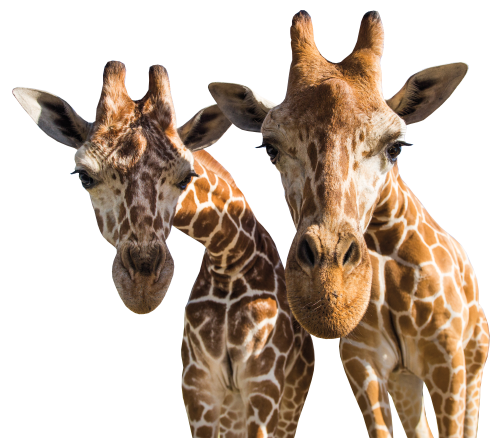 Call of the Wild
Three miles southwest of Glen Rose, about 1,100 animals roam the limestone hills at the nonprofit Fossil Rim Wildlife Center. Of the 50 species on-site, about 20 of them are threatened or endangered. A 7.2-mile scenic driving tour of the 1,800-acre property—typically lasting about two hours—offers the chance to see animals familiar and foreign, including addax, cheetah, scimitar-horned oryx, Hartmann's mountain zebra, American bison, and giraffes. If driving your own car, tickets cost $24.95 for adults and $19.95 for children 3 to 11. The center also offers tours in safari-style open-air buses for $39.95 per ticket. A longer behind-the-scenes tour for $59.95 offers close-up views of some of the most sensitive species, such as red wolves and black rhinos. 2299 County Road 2008; 254-897-2960; fossilrim.org
Next door to Dinosaur Valley State Park, 3 miles north of town, Dinosaur Valley RV Park offers 80 RV sites with hookups, fully furnished cabins, swimming pool, dog park, bicycle and remote-control car trails, a teepee where kids can learn about Native American culture, and seasonal activities such as poolside movie nights, hayrides, and stargazing parties.
1099 Park Road 59. 888-996-3466;
dinosaurvalleyrvpark.com
From the July 2022 issue