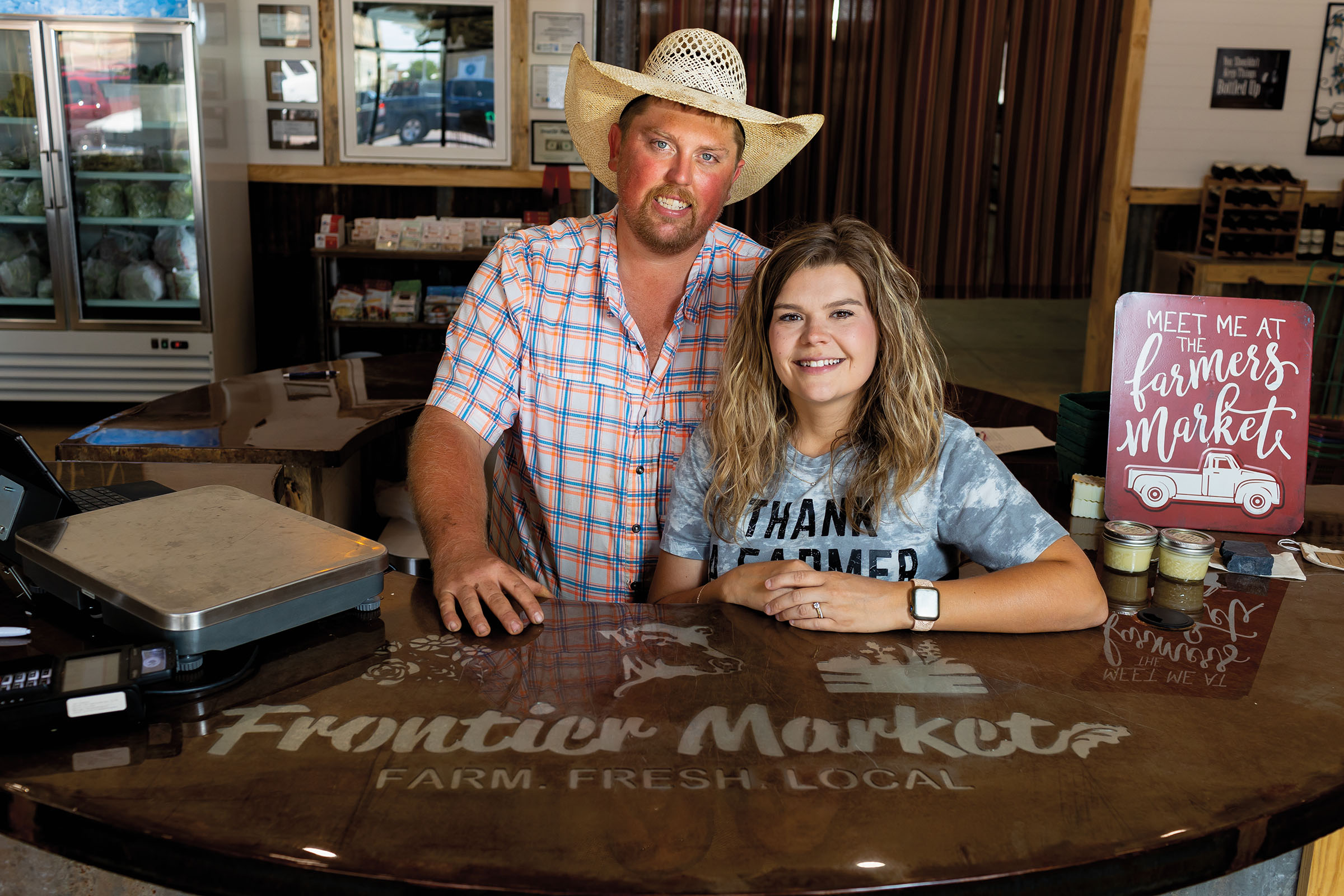 Located 47 miles north of Lubbock on Interstate 27's path to Amarillo, Plainview is where West Texas meets the Panhandle. But this ranch-ringed town of roughly 20,000 is also where progress saddles up with tradition. Founded on a cattle trail in 1887, Plainview appreciates its history while maintaining a pioneer's embrace of new things. That's evident in Broadway Brew, a coffee shop downtown that kept the booths and stools from the building's original 1950s diner, which appears in the 1992 Steve Martin film Leap of Faith. Follow the red brick road up Seventh Street to the gates of Wayland Baptist University, Plainview's community hub since 1909. This small university is the unlikely home of the winningest women's college basketball program of all time. Plainview is also the hometown of Jimmy Dean, who invested some of his royalties from the 1961 smash "Big Bad John" in a hog farm outside of town. He then went on to make breakfast sausage history.
But an infusion of energy comes from transplants like Ciara Claraty, an effervescent 34-year-old from the San Francisco Bay Area who recently bought the President's House Bed & Breakfast with plans to ramp it up as a wedding venue. "As I was driving into town there was a sign that read, 'Explore the Opportunities,'" Claraty says. "And I said, 'Exactly.'"
Dallas
5.5 hours
Austin
6.5 hours
San Antonio
6.5 hours
Houston
8.5 hours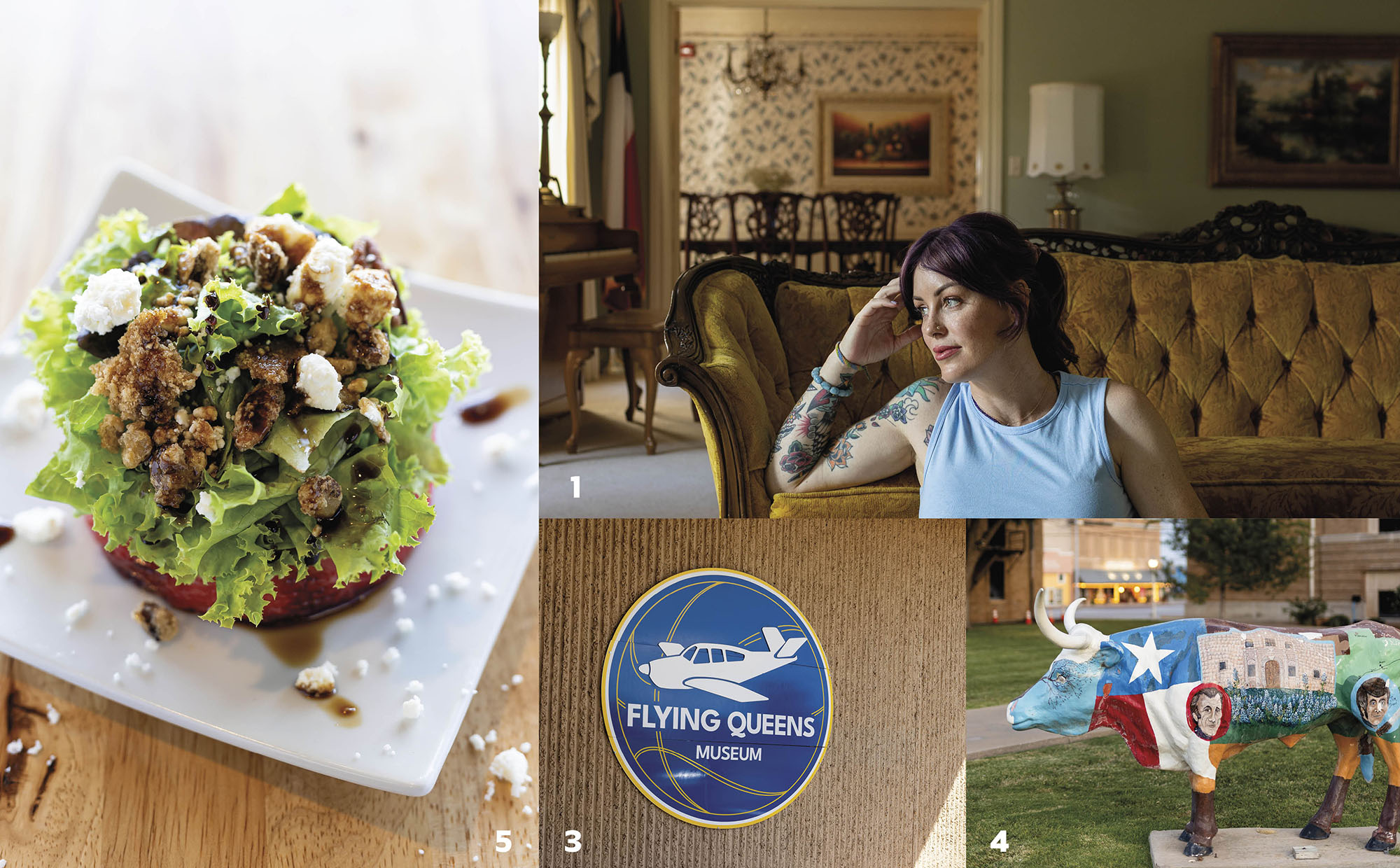 Stay

Eat

See

Learn

Shop

Drink

1 / President's House Bed & Breakfast
This centrally located, stately abode with a magnificent patio overlooks Lloyd C. Woods Park. Built in the American Colonial style in 1939 and donated to Wayland Baptist in 1966, this elegantly furnished, five-bedroom home, with large meeting and sitting areas, housed the university's presidents for 50 years. It's been open to travelers since 2017. Rooms start at $119/night.

2 / Frontier Market
Opened in 2022, family-owned Frontier Market sources its products from its 17-acre farm. The market sells beef from its own herd and fresh flowers and produce grown from its soil. The bestseller is fresh Salanova lettuce that costs $6 for 12 ounces, and the assorted meat bundles are also popular.

3 / Mabee Regional Heritage Center
This three-in-one center is made up of the Museum of the Llano Estacado, the Jimmy Dean Museum, and the Flying Queens Museum. Learn about the history of the Southern High Plains, the famous sausage-selling singer, and the town's record-breaking women's collegiate basketball team. Admission is free.

4 / Cattle Drive public art project
More than 30 painted fiberglass cows located around town commemorate Hale County's ranching culture. The Unger Memorial Library is home to a bovine Harry Potter with glasses and a cloak, while the heifer in front of McDonald's is painted to look like mascot Ronald.


5 / Table on 10th
The Nu-Griddle Cafe off State Highway 70 is a popular roadside diner. But on the other end of the culinary spectrum is fine dining restaurant Table on 10th, which opened in 2023. It offers what Plainview can't get elsewhere, from black truffle-infused chicken to custom baked goods. The owners plan to convert an adjacent car wash into a live music venue, with private cabanas in the bays.

6 / Travis Trussell Park
A habitat for migrating water­fowl that locals call the Duck Pond, this 3-acre park is surrounded by a walking trail. Also home to geese, turtles, and fish, the park has a machine that dispenses feed for 25 cents a handful, which is a cheap and easy way to enter­tain the kids.

7 / Nena's Taquitos
There's no shortage of good Mexican food in Plainview. El Mercadito Street Tacos, Leal's, Carlito's, and Old Mexico are some of the most popular sit-down joints. But the reviews suggest you get food to go from Nena's, a Mexican hole in the wall on the main drag, SH 70.

8 / Conrad Lofts
Built in 1929 as the fifth Hilton Hotel, this eight-story building welcomed travelers up until its close in the 1970s. It sat vacant for three decades before developers restored it. Though it's an apartment complex now, you can still marvel at architecture that reflects the glory of the town's boom years.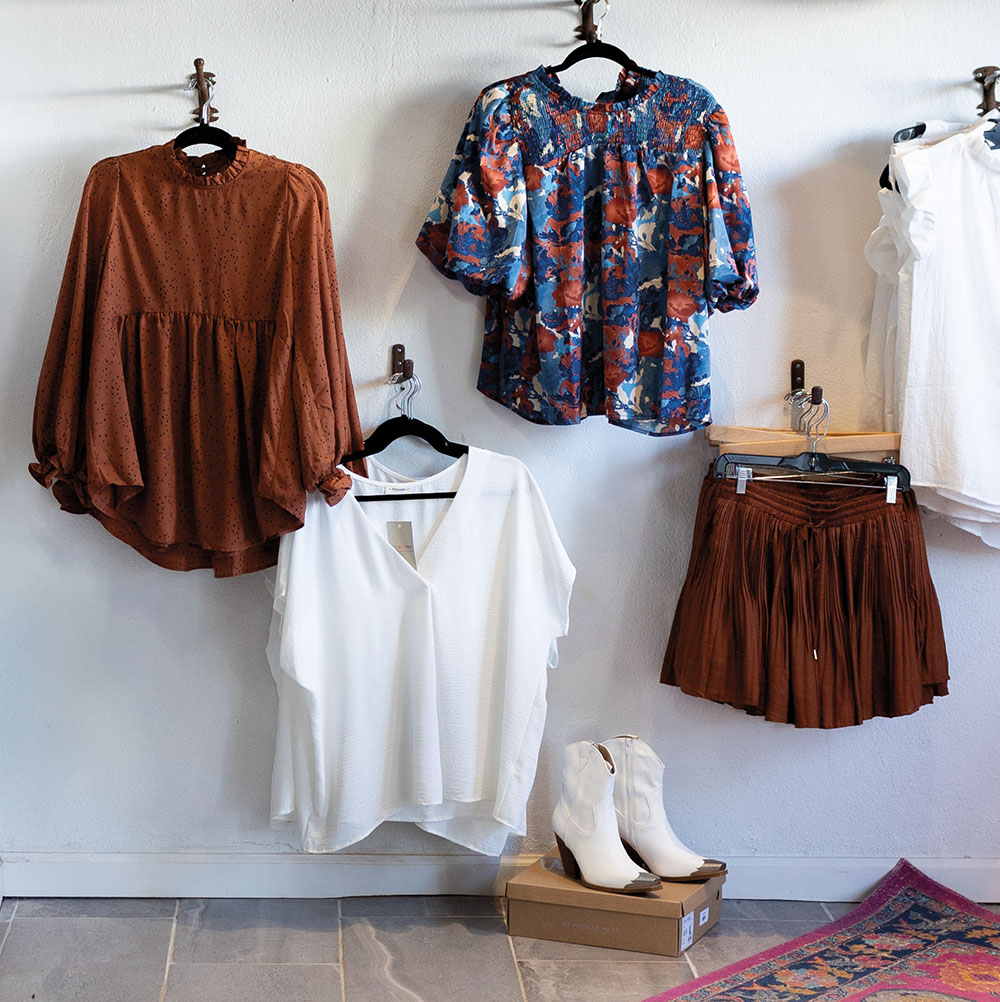 Party Town
Downtown Plainview comes alive at Rock the Block on Broadway Street. Created in 2018, the events take place on the second Saturday of every month. Townspeople gather for live music, food, and other entertainment. Previous events have included wine tastings and antique car shows. Shops along the street include The Rusty Rose boutique, children's clothing store Hello Baby, and 725 Vintage Co.
The Hitchin' Post RV Park and Cabins
For those of you haulin' a home when you roam, The Hitchin' Post, on I-27 four miles north of downtown, will hook you up. If you're looking to get away without a rig, there are fully furnished cabins as well as campsites. 806-789-3066;
thehitchinpostrvpark.com
From the November 2023 issue