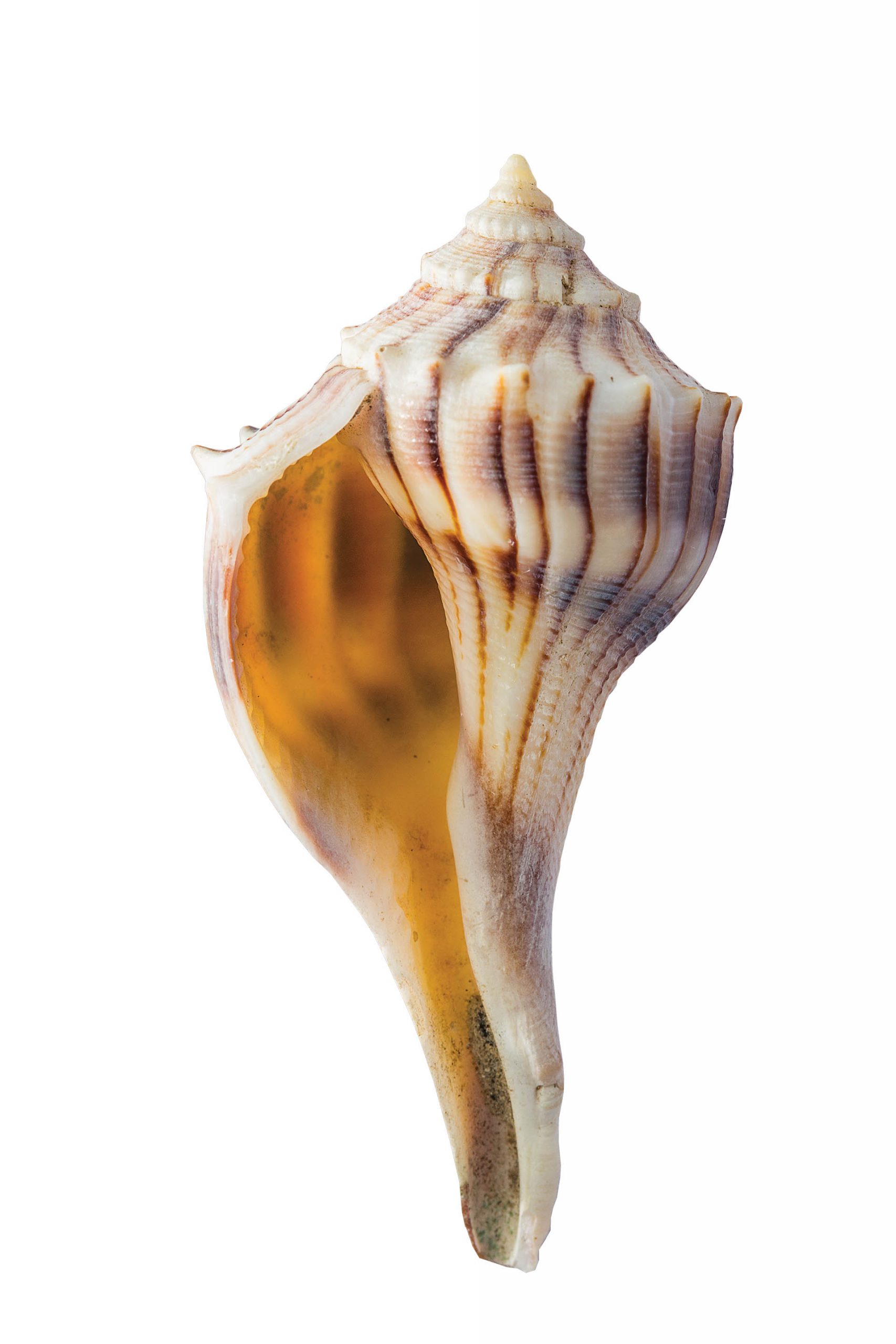 Searching for seashells is just as much an act of meditation as a treasure hunt. Deborah James experienced both growing up in Rockport in the 1950s. Along its shoreline, she combed the sand for riches and frequented the Sea Shell Shoppe, where she acquired doll figurines made of shells. Later, when James worked for the Rockport school district, she helped at the store over spring break and summer holidays. In 1998, the owner offered to sell it to her. Today, as the third female owner of the store, she continues a tradition that started in Rockport in 1946.
Inside the Sea Shell Shoppe, James safeguards one of the largest selections on the Gulf Coast. "I have shells from all over the world, and then of course our waters," she says.
Customers can sift through woven baskets, dating to the store's opening, filled with shells from as far away as the Philippines, Vietnam, Thailand, and India. There are also plenty of local varietals, like sundials, angel wings, banded tulips, and lightning whelks—the state shell of Texas. This year, the shop celebrates its 75th year, and James credits the longevity to its loyal patrons and quaint ambiance.
"People have been coming for years and years," she says, showing off her well-loved guestbooks. "They all have some kind of connection—someone brought them here and they fell in love with it."
There is something for everyone, from amateur beachcombers to studied shell collectors. A periwinkle shell can run 7 cents while a golden cowrie costs $500. Visitors can also glimpse unusual shells, like an endangered green snail from Manus Island in Papua New Guinea, and glean useful information about optimal shelling times. James recommends going after a big storm or in the hours preceding or following a low tide, when shells are exhumed from the ocean floor.
"Although I have all these shells in here, I still take trips to the beach to hunt for more," she admits. "You never know what you will find."
From the January 2021 issue