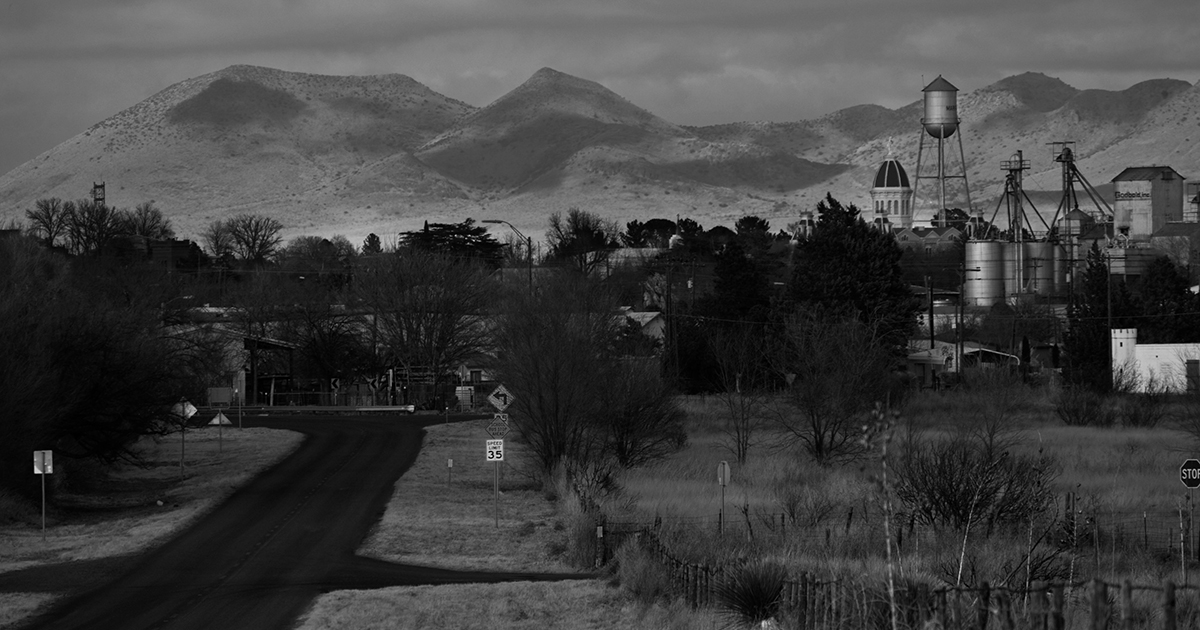 "The next Marfa" is the small-town Texas version of "the new Dylan," so easily is it tossed around and eventually dismissed. The truth is there will probably never be another town with a population of less than 2,000 in the Lone Star State that draws an international art crowd.
Marfa is not Marfa because Giant was filmed there or because the town has made a tourist attraction from "mysterious" lights bouncing on the horizon of a highway. No, this boomtown in the boonies has a private jet runway for the likes of Beyonce because the late famous artist Donald Judd moved his operation from Soho in New York City to Marfa in the 1970s and made the high plains his gallery. Visitors come from all over the world to see Judd mock "minimalism" with gigantic installations (not for the fabulous "marfalafel" at Food Shark).
If Andy Warhol relocated his notorious Manhattan studio, The Factory, to the Lone Star State, folks would've called Marfa "the next Paris, Texas." Why Paris? First, the humor of art-trekking to Paris after renting a car in Dallas is decidedly Warholian. Second, Paris is the home of the Campbell's Soup Company in Texas, so the town could really roll out the tomato-colored carpet. But since that didn't happen, we can only search for towns with Marfa-esque qualities. Here are a few picks to become hip havens for artists.
Pop. 35,362
Waxahachie has been a film hotbed since 1967's Bonnie and Clyde. Native son Robert Benton co-wrote the Oscar-winning film, which was also shot there. The screenwriter really showed off his hometown with Places in the Heart, the 1985 film that won Sally Field a Best Actress Oscar and put Victorian farmhouses on "What's Hot" lists.
We like you, Waxahachie. We really like you, even though the artistic focus has moved to painting and sculpting. The town's art scene is centered around the spacious and welcoming Webb Gallery, opened by former Dallas punk rockers Bruce and Julie Webb in 1987. With 5,000 square feet of gallery space, the Webb is known for a heavy carnival art flavor that Julie calls "hobolore."
However, even though Waxahachie's octagon-shaped Chautaqua Auditorium (built in 1902) is cooler than any venue in West Texas, its chances of becoming "the Next Marfa" are slim. Remoteness is key, and Medium W is just too close to Big D.
Odds of becoming next Marfa: 25-1
Pop. About 2,700
Let's move our attention to the Texas Hill Country town of Wimberley, situated on the Blanco River in Hays County. Like Marfa, this is a town you don't drive through to go to anyplace else. Both are destinations, period. But Wimberley is ruled by water and wine, not art.
Folks go to the unofficial "Wind Chime Capital of Central Texas" (as I like to call it) to swim and sip. And why not? When you have Blue Hole Regional Park and Jacob's Well both within 10 minutes of the town, you're going to want to take a dip. And maybe pick up some stained glass memento in the shape of Texas while shopping in the bustling town square. As for curious attractions, the depth of Jacob's Well is about as mysterious as it gets.
Odds of becoming next Marfa: 15-1
Pop: 1,192
A dark horse in the race to be the next great artsiest little town in Texas is Calvert, on State Highway 6, directly between Waco and Bryan-College Station. It's a working-class hamlet of about 1,000 with big, old buildings barking to be rescued and transformed. Downtown looks like an Old West movie set, except there are great restaurants (such as Cast Iron Bistro), two art galleries, and Farm to Market Coffee.
Sean Starr, a sign painter and visual artist, moved his studio to Calvert from Taylor (where the real estate market thinks it's Marfa), two years ago. "At the same time we were purchasing our building, an artist from Oregon and one from New York also bought buildings downtown," he says. This is how an art scene starts.
Calvert still has a ways to go to equaling the Marfa mystique, but you never know. Neo-Pop artist Jeff Koons could start making his giant, shiny balloon animals in this Robertson County town, then the race would be all over.
Odds of becoming next Marfa: 8-1