Amarillo's Where
We'll Be
Amarillo's reputation as the hub of the Panhandle fuels its innovative spirit
by Jennifer Stewart
Photographs by Tiffany Hofeldt
Driving to Amarillo from any direction is a lesson in the coexistence of old and new. Rusty oil wells dot the flat plains to the north and east while pristine wind turbines stand at elegant attention all around. Lovingly referred to as Bomb City for its proximity to Pantex (a leading manufacturer of, well, bombs), the town has survived the Dust Bowl, biblical floods, and devastating tornadoes, forcing it to take stock of what it was and ponder what it ought to become. The resulting city honors its history while embracing its artistic side.
"It's rich with heritage, with history that encourages a lot of the work that's come out of there," says Terry Allen, a renowned visual artist and singer-songwriter who credits Amarillo as inspiration. "Whether it's music or art or filmmaking or writing, there's just that presence of the history of the place."
Amarillo can thank the unusually wet spring of 1889 for its ultimate location. Though developer J.I. Berry founded his original townsite in what we now think of as Old Town—a mile west of downtown—settlers sought drier ground at the townsite of businessman and rancher Henry Sanborn. "I'm sure Berry was not happy, but Sanborn was a pretty good promoter," says Wes Reeves, the multi-hyphenate chairman of the Potter County Historical Commission. "And Sanborn built a hotel at what is now Third Street and Polk downtown. It was a location for all the cattlemen to gather and make deals." Sanborn would become known as the "Father of Amarillo," turning the city into a thriving cattle town by the late 1890s.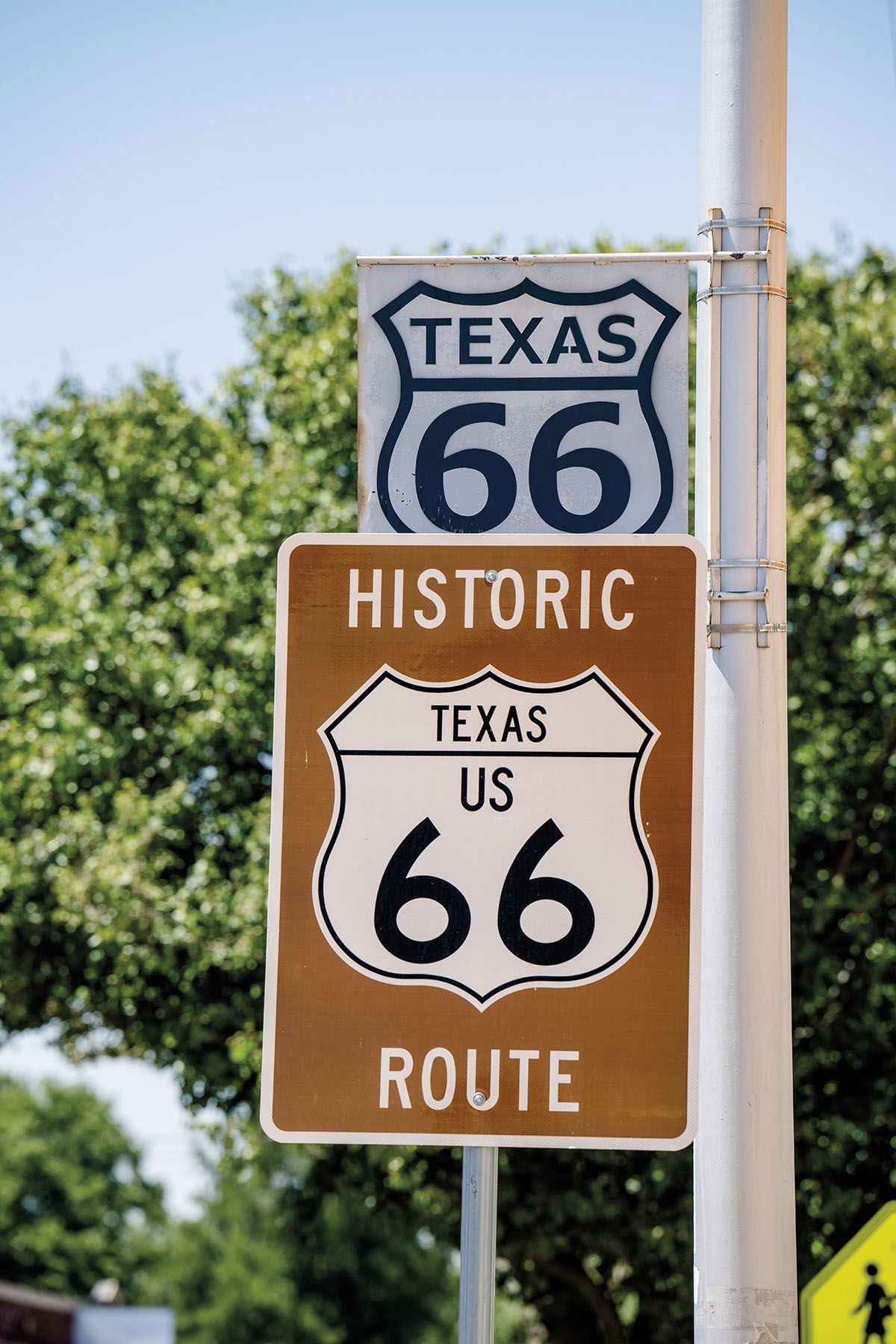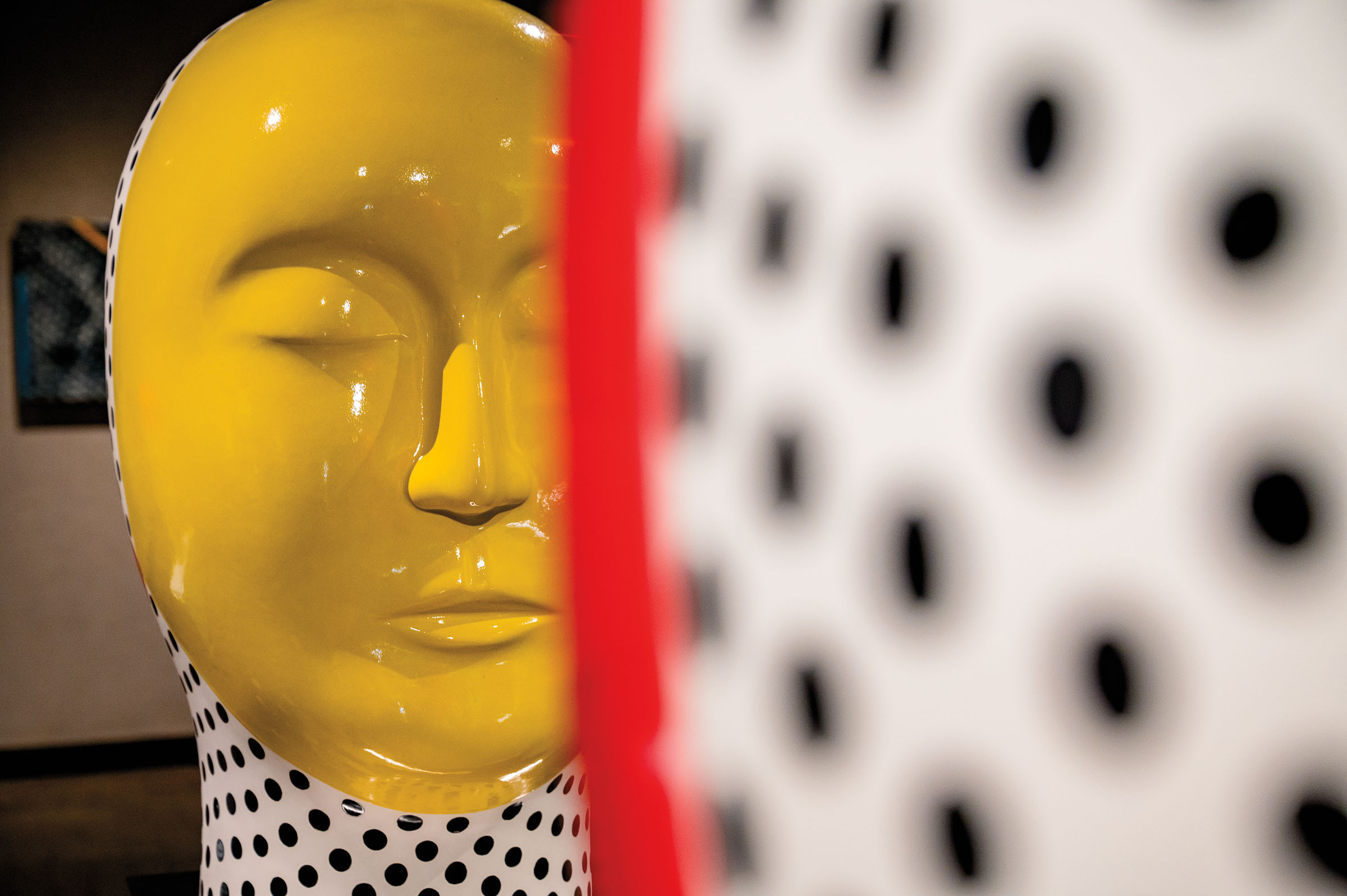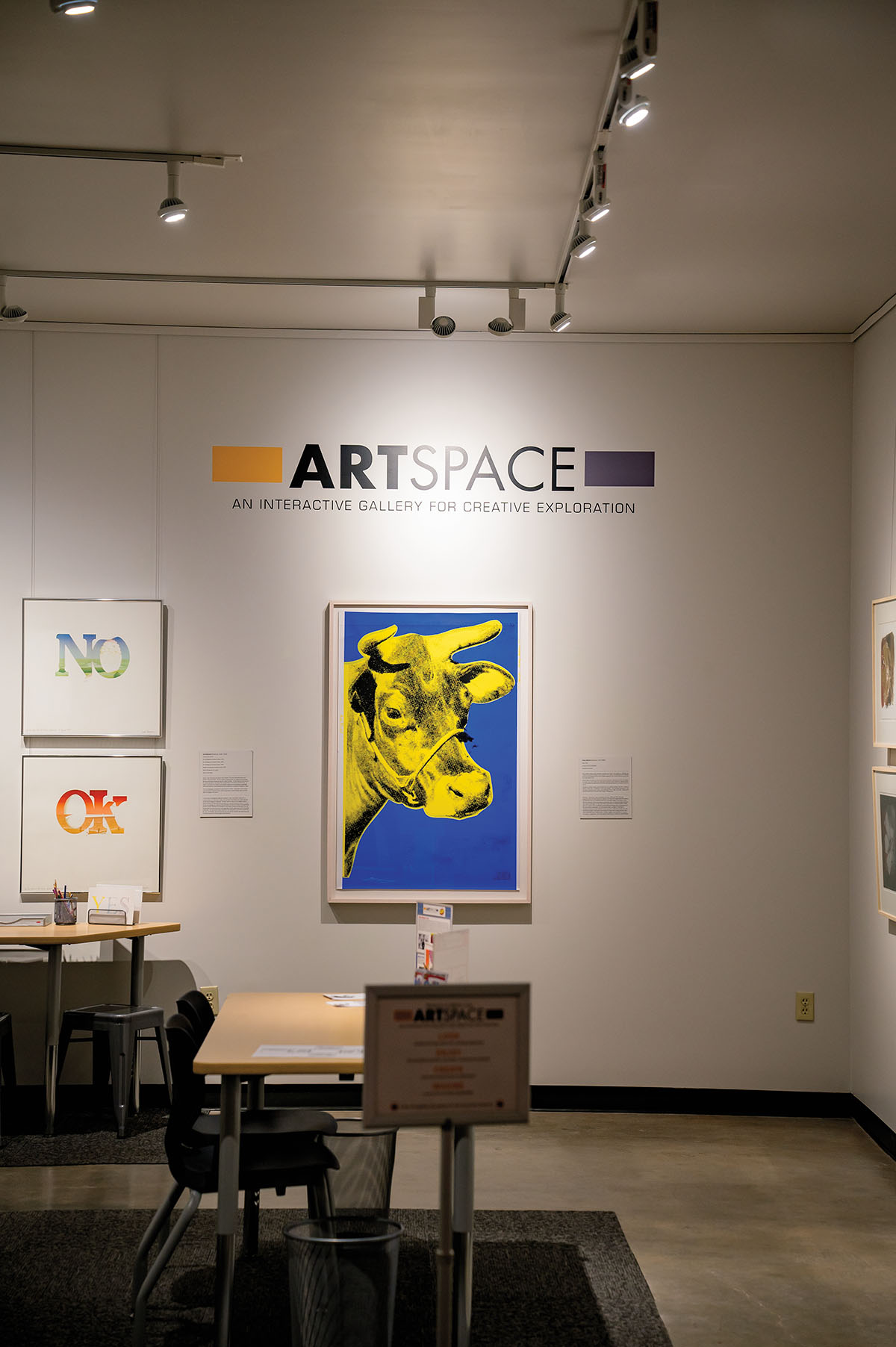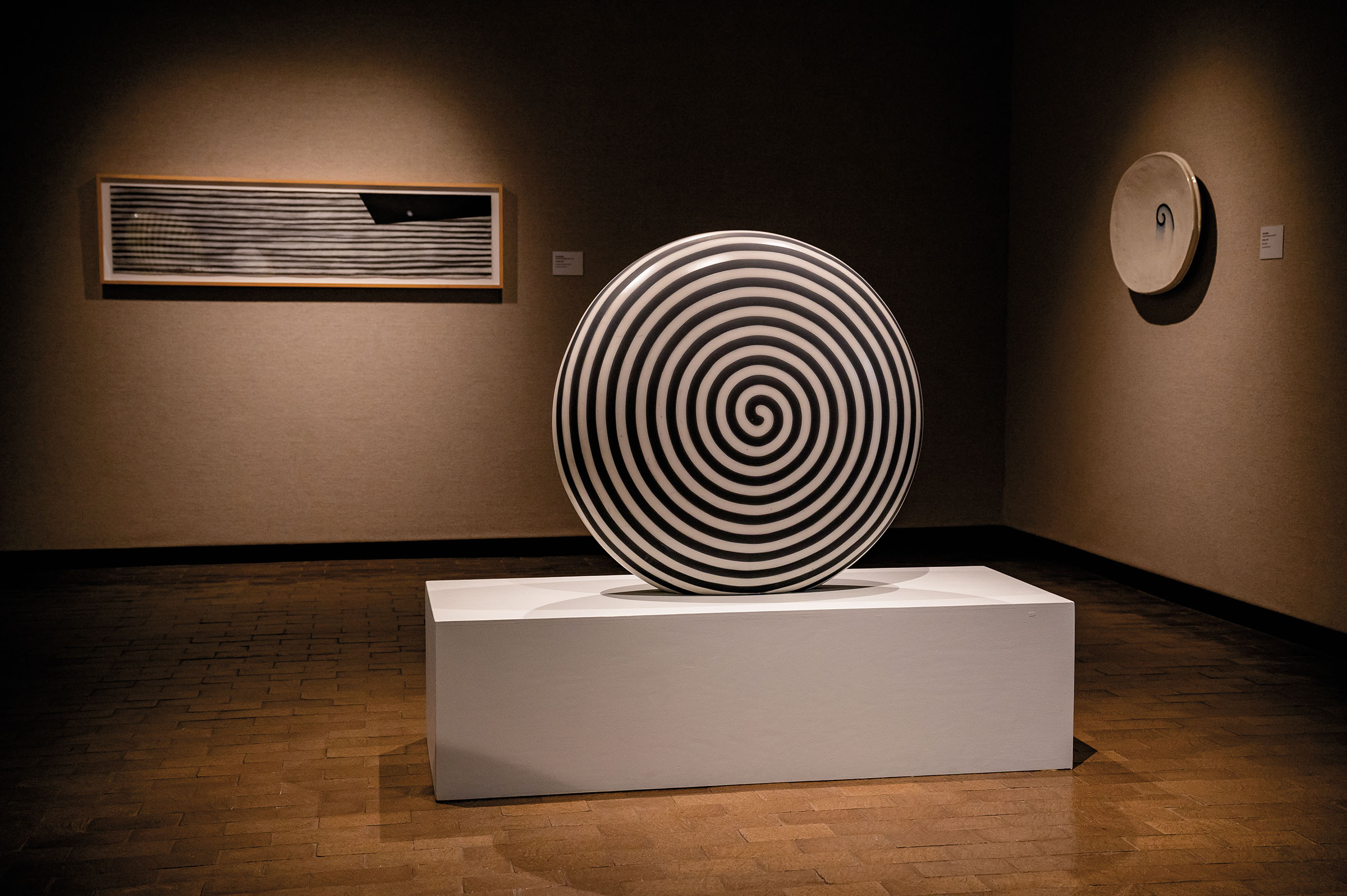 Amarillo became regarded for much more than cattle with the establishment of Route 66 in 1926. The city's population grew to 43,000 from 15,000 between 1920 and 1930. Today, that number is at an all-time high of 201,291, according to the most recent census estimates from July 2022. The stores, cafés, and watering holes that line America's beloved "Mother Road" continue to attract tourists nearly a century after its founding. This includes the Big Texan Steak Ranch—known for its bright yellow facade and legendary "free" 72-ounce steak (free only if you can finish it, with sides, in an hour). The place has such appeal, a livestream of the brave diners who attempt the gastronomical challenge can be viewed at ­bigtexan.com/live-stream.
Tourists from all over the world are attracted to Amarillo's creative offerings. Chief among them is Cadillac Ranch, a collection of Cadillacs displayed nose down in the ground. Installed in 1974 by the avant-garde art collective Ant Farm, it's a hyped-up experience that lives up to expectations. "There's kind of a quirkiness to Amarillo that we're a little bit proud of," Reeves says. "On the surface, it looks like other Texas towns, but there has always been a desire to be a little different from everybody else."
The 21st century may turn out to be Amarillo's most dynamic era yet. In the past two decades, the city has welcomed an influx of immigrants and refugees. These new residents, from Bosnia, Serbia, Sudan, and various Southeast Asian countries, chose the town in part for the opportunities in the beef industry, Reeves says. Some of them have gone on to open restaurants, diversifying Amarillo's dining options with flavors from their home countries. The city's burgeoning culinary scene coupled with the continued expansion and evolution of its artistic offerings are turning the city into the Panhandle's cultural hub.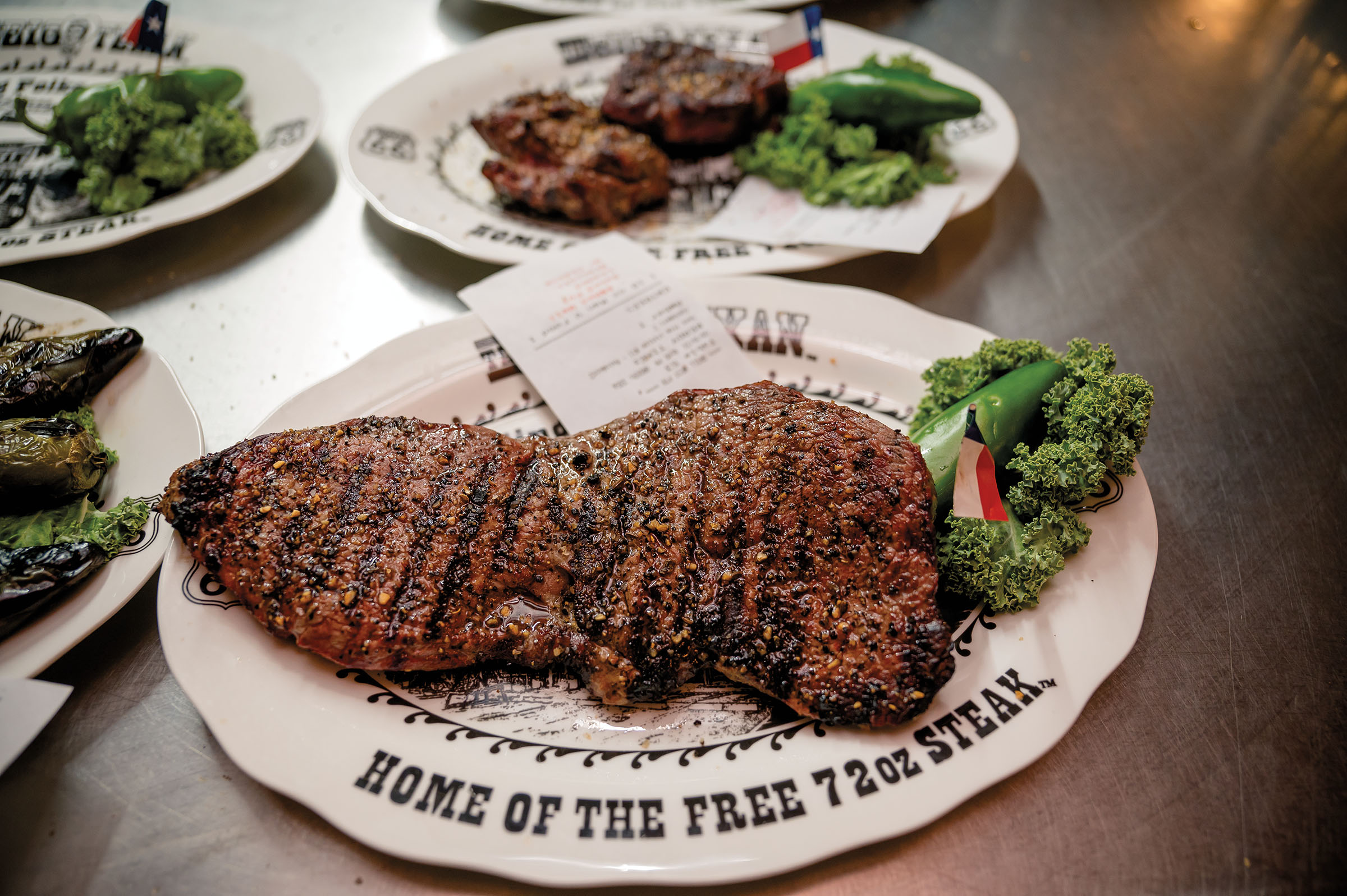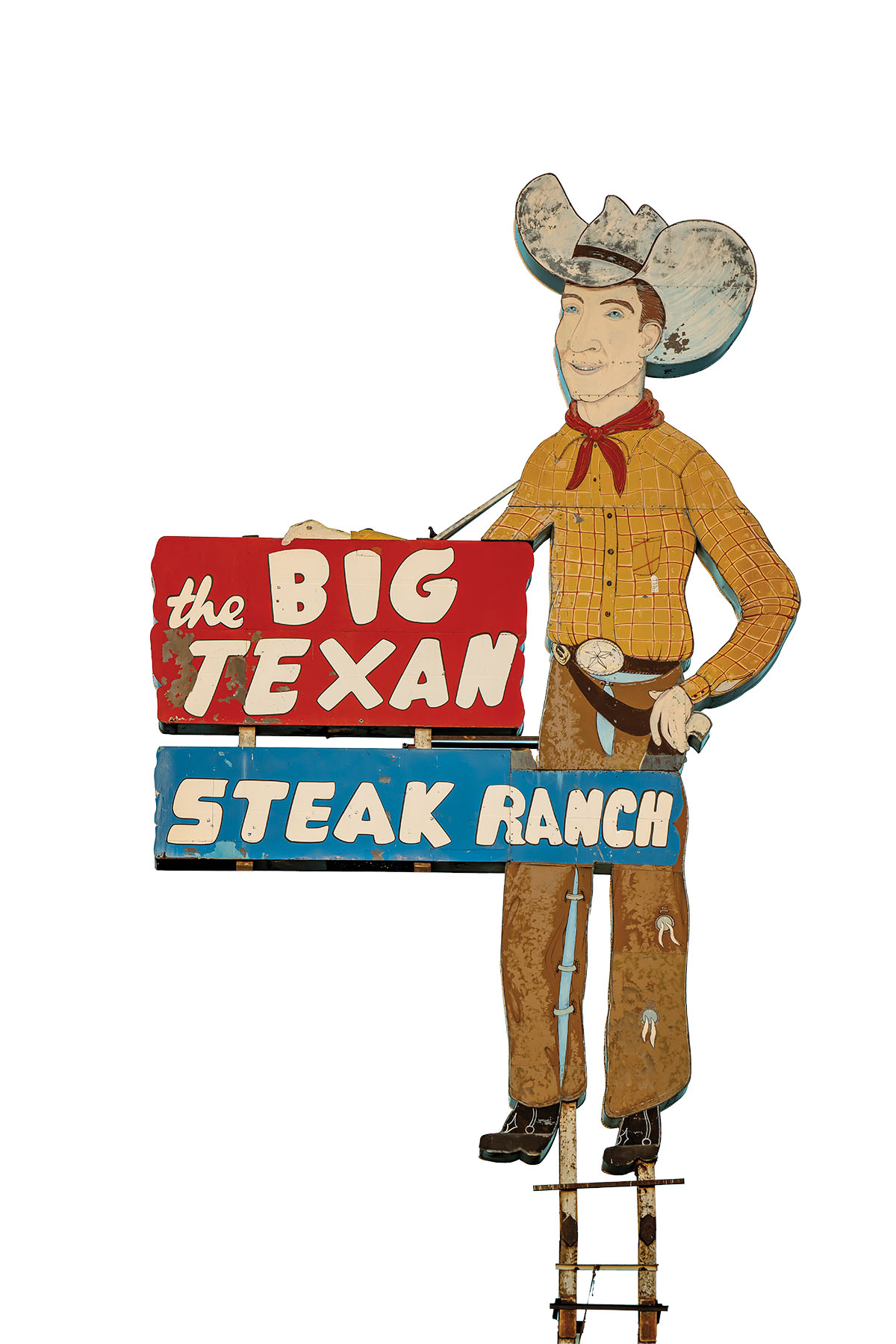 The Amarillo Museum of Art is an excellent introduction to modern-day Amarillo. The museum rests along red brick-paved roads, some of which date to the early 1900s. Open at its current location since 1972, it's remained relevant by showcasing works by living artists, many of them local. The museum's intentional curation allows visitors to take in entire exhibits, to form thoughts and opinions about, for example, photographer Meridel Rubenstein's Critical Mass, a photo/text/video installation currently on view. The museum also has interactive art activities to inspire creativity in its youngest visitors, as well as sculpture gardens that are a must for temperate spring days. The Biennial 600, the museum's fall exhibit, features artwork from artists within a 600-mile radius of Amarillo. "Pretty much as the crow flies from Amarillo to Houston is kind of the line, a pretty wide geographic area," says Alex Gregory, the museum's art curator.
One artist who has stayed well within Amarillo city limits is musician Hayden Pedigo. At 29, Pedigo has released seven albums with accompanying videos, as well as an array of prank videos that led to an illuminating, but ultimately unsuccessful, run for Amarillo City Council. "On my Wikipedia page, someone wrote, 'Hayden Pedigo is an avant-garde musician, politician, performance artist, and model,'" Pedigo says. "And I laughed, and I was like, that's it. That's the goal." Pedigo's music is deeply rooted in place. "Looking at the Fish," the first track from his acclaimed 2023 album The Happiest Times I Ever Ignored, includes "super long pauses and gaps that kind of represent what the landscape feels like here," Pedigo says. "It's just like, endless nothing."
This fixation on Amarillo's vastness is also a focal point for nonprofit Blank Spaces Murals, which uses the creative arts to beautify communities and invest in area youth. Paid internships allow high school- and college-age Amarilloans to learn the sweat-inducing craft of mural painting while adding vibrancy to the city. The group has created 60 murals in its five years of operation, including Snack Pak 4 Kids featuring local fauna and a radiant color palette of blues and coral red on the city's north side; and Celebrating the Barrio at Wesley Community Center with illustrations of instruments, food, and games that reflect the neighborhood's Hispanic community. Every mural is a resonant representation of the place it decorates. "Street art, public art, all those things really open art up to anybody," says Shawn Kennedy, executive director of Blank Spaces Murals. "People who don't spend their time in museums can see the art, they can start to appreciate it, they can start to interact with it. And interacting with that also builds your community to be even stronger."
Performing arts institutions like the Amarillo Symphony, which will celebrate 100 years next year, have also quietly resisted creative complacency. "Some may think that Amarillo has a symphony that doesn't compete on a world stage," says George Jackson, the symphony's music director. "But half of our soloists are also playing with the Fort Worth Symphony, the New York Philharmonic, all over the world." The symphony strikes a balance between classic and contemporary by performing with an array of artists, including country musician Randall King and mariachi vocalist Nayelli Peña.
Established in 1927, Amarillo Little Theater has staged favorites like Always Patsy Cline, contemporary works like Charlie and the Chocolate Factory, and intimate shows like Sense and Sensibility. Managing and artistic director Jason Crespin is aware of the push and pull between classic and modern. "We definitely have people who say we push the envelope too much, and we also have people who say we don't push it enough," Crespin says. "We have to find that line that we can teeter on back and forth. We have to make sure we are still doing some great quality theater that's important and diverse, but also still be able to produce great shows for us to bring in box office revenue to keep our theater open."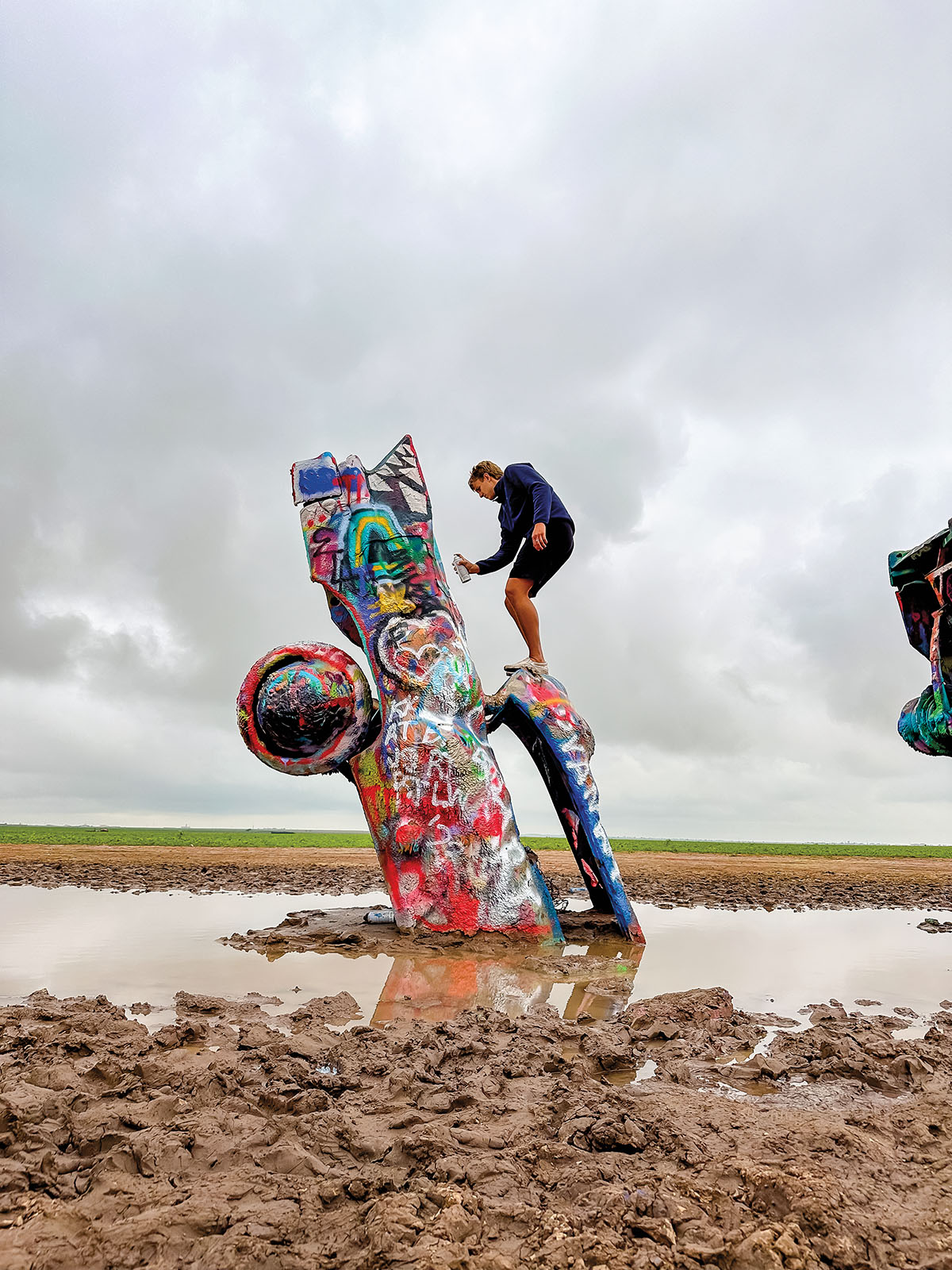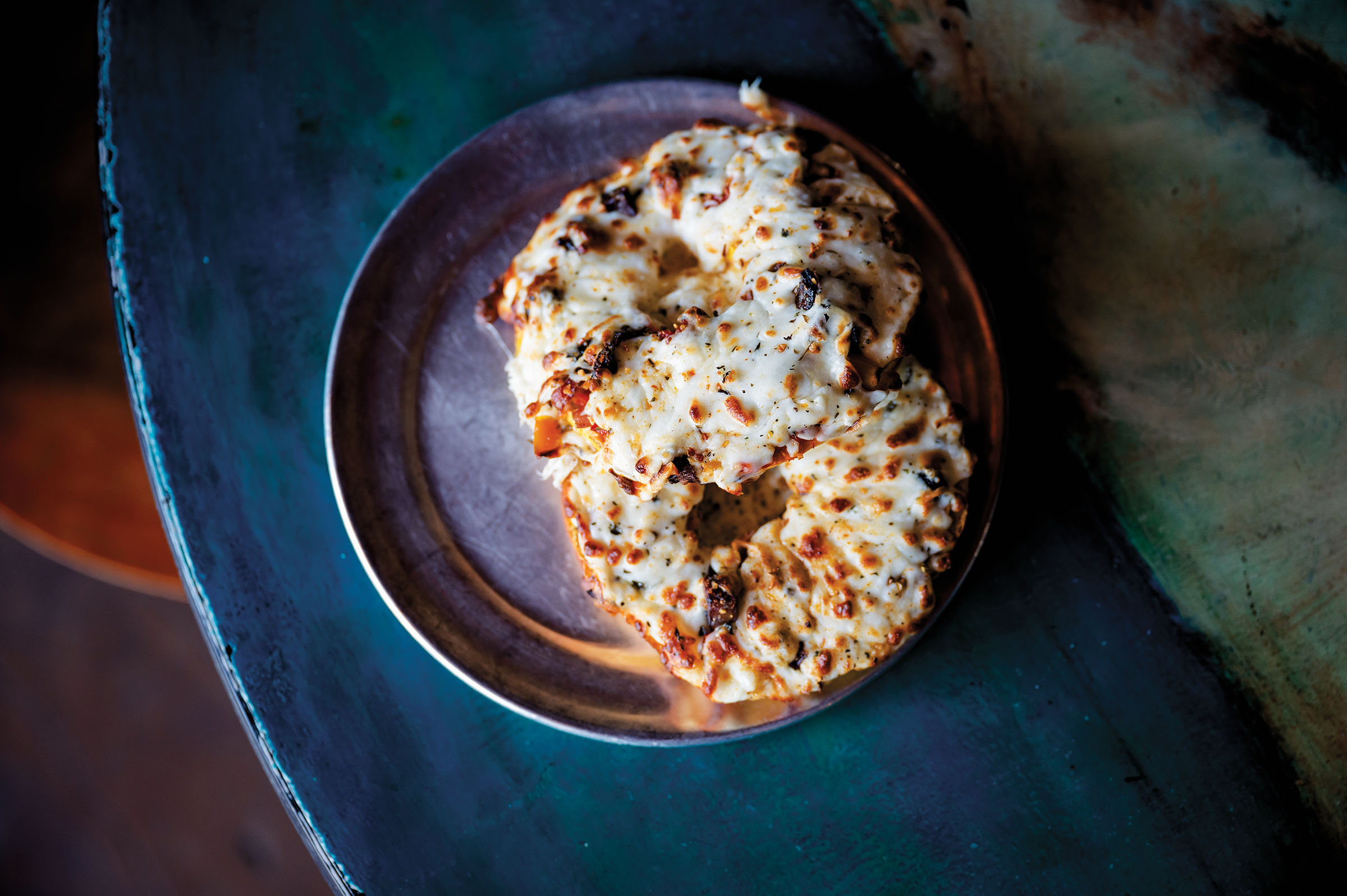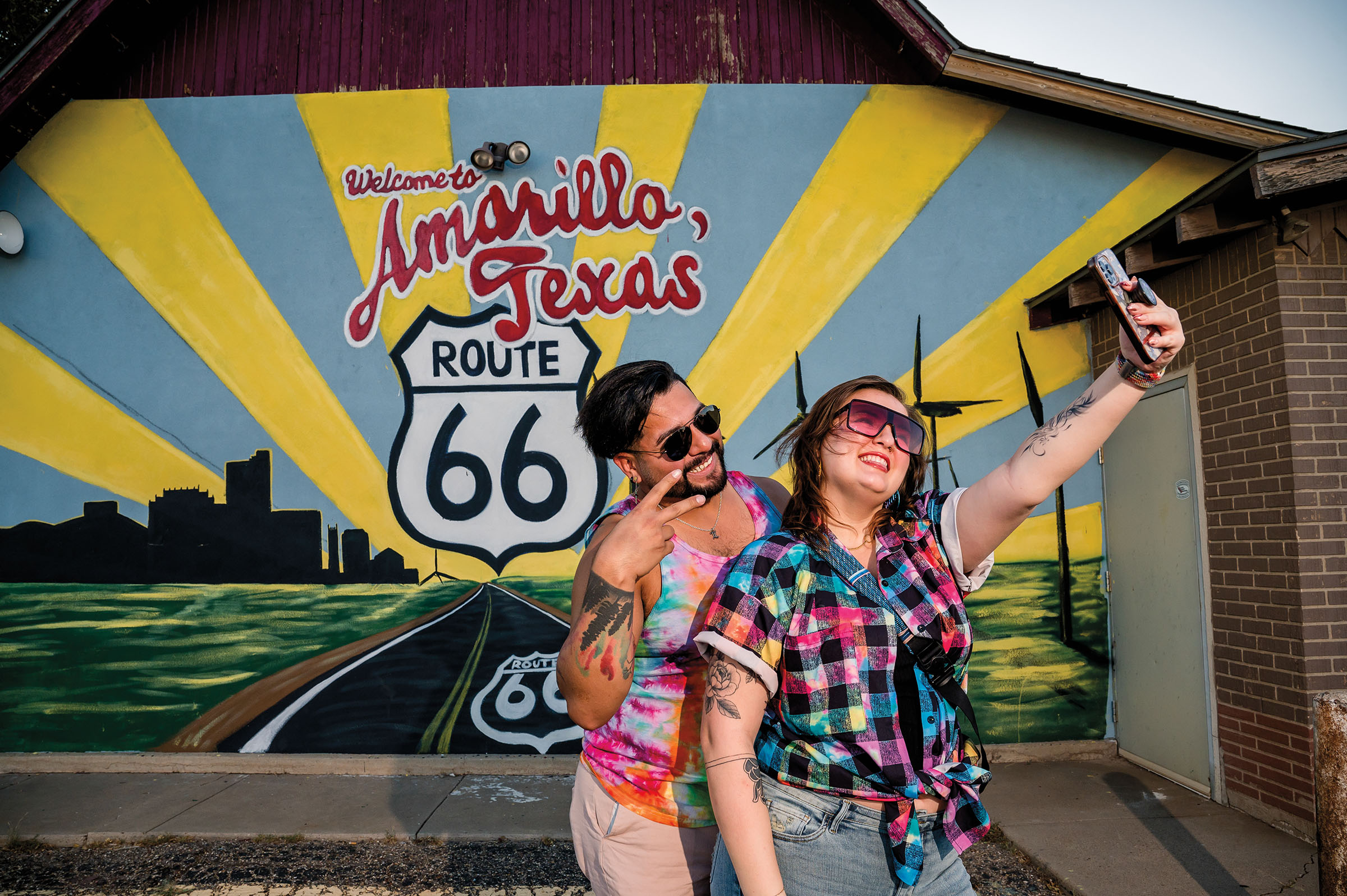 Part of Route 66 since 1926, Amarillo's Sixth Street is home to an abundance of shops, eateries, and watering holes, many of which are marked as safe spaces for the LGBTQ+ community. "All these places are openly safe spaces, and they're loud and proud," says Jennifer Cochran, third generation Amarilloan and director of community relations for Smile Big Texas, an organization that provides resources for the Panhandle's LGBTQ+ community. "I've seen the community come together in a way that I don't think we've ever seen before." Many shops along Route 66 have a safe space sign on their window, including High Fidelity Record Store, which stocks both classic and contemporary artists, from David Bowie and Johnny Cash to Greta Van Fleet and Harry Styles. Oil paintings and collages from local artists line the walls of The 806 Coffee + Lounge, where customers can find a comprehensive espresso menu along with food options like the popular vegan chili.
It's not the only shop offering an alternative to Amarillo's overflow of beef-based comfort food restaurants. Crush Wine Bar serves vegetarian options, and the city's expansive international cuisine has broadened its palate. "You've got Interstate 40 going east and west, and that's where all of the chain restaurants are," Gregory says. "You get off of I-40, and you find these other little pockets. That's where the diversity is." Marhaba Eritrean and Ethiopian Cuisine and Market is perfect for groups with vegetarian or vegan eaters, as is It's a Punjabi Affair—a highly recommended Indian restaurant whose detox lentils will win over the staunchest skeptic. The Indian Oven offers a formidable lunch buffet with vegetable tikka masala and perfectly light basmati rice.
Located downtown, the plush Barfield Hotel is housed in a renovated 1920s building that was Amarillo's first skyscraper. "Most everything you see was not here 20 years ago," says Kelsey Pratt, Barfield Hotel's sales manager. "But in the last 20 years, the revitalization of downtown has sparked new energy and life into Amarillo." The Barfield is a focal point of reinvigorated Polk Street. The hotel's cool denim blues and lush wood finishes complement rooms with lux reading chairs and enough space to lay out a yoga mat. Visitors can sleep peacefully, undisturbed by the sound of dually motors.
Throughout Amarillo's cultural evolution and the tug-of-war between old and new, its natural wonders have remained a main attraction. "I've never not felt some kind of great release when I've come up out of that bottomland in New Mexico and get up on the caprock," says Allen, who lives in Santa Fe, New Mexico. "There's something about hitting that space that's more unique to me than anywhere in the world."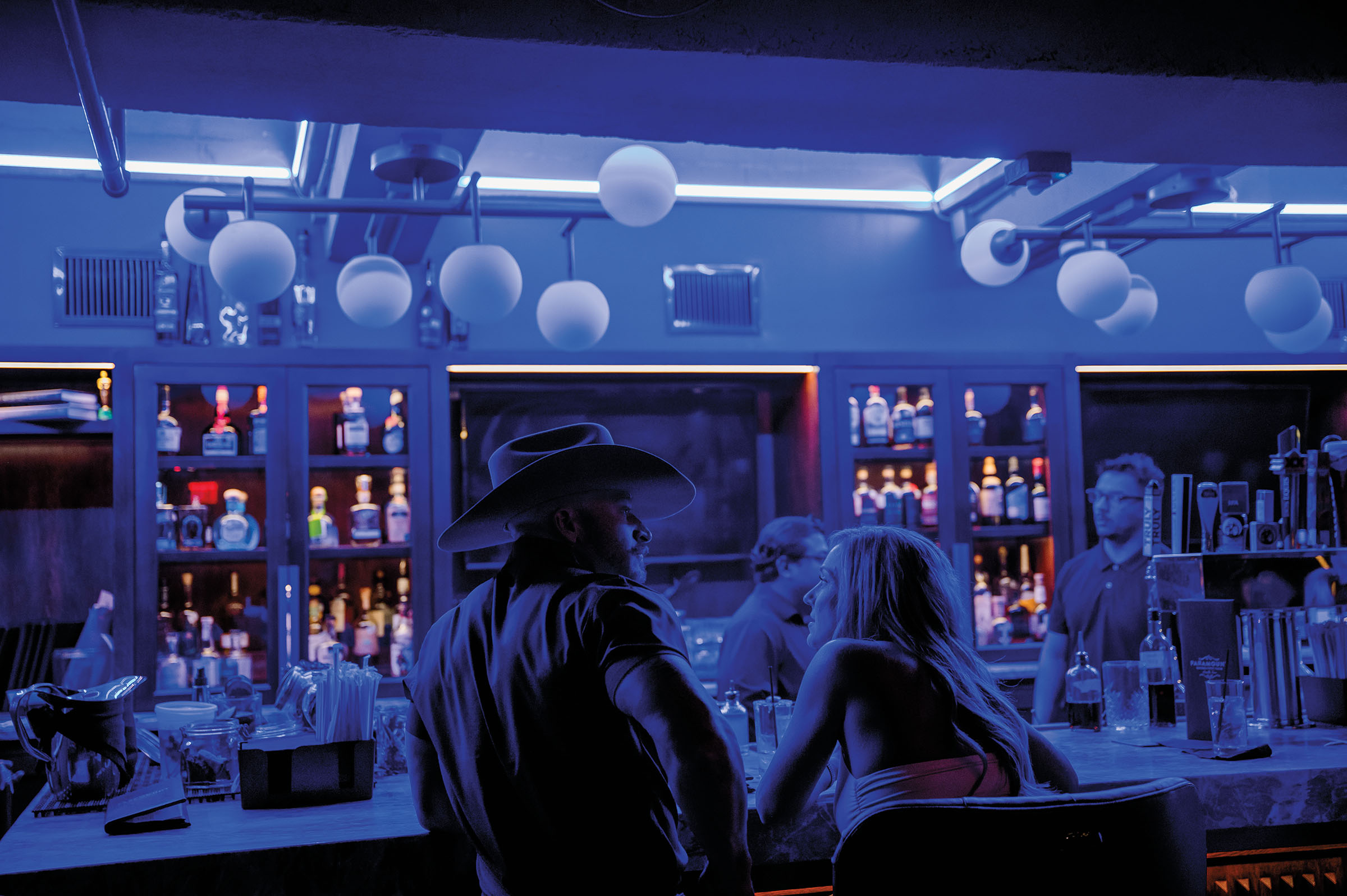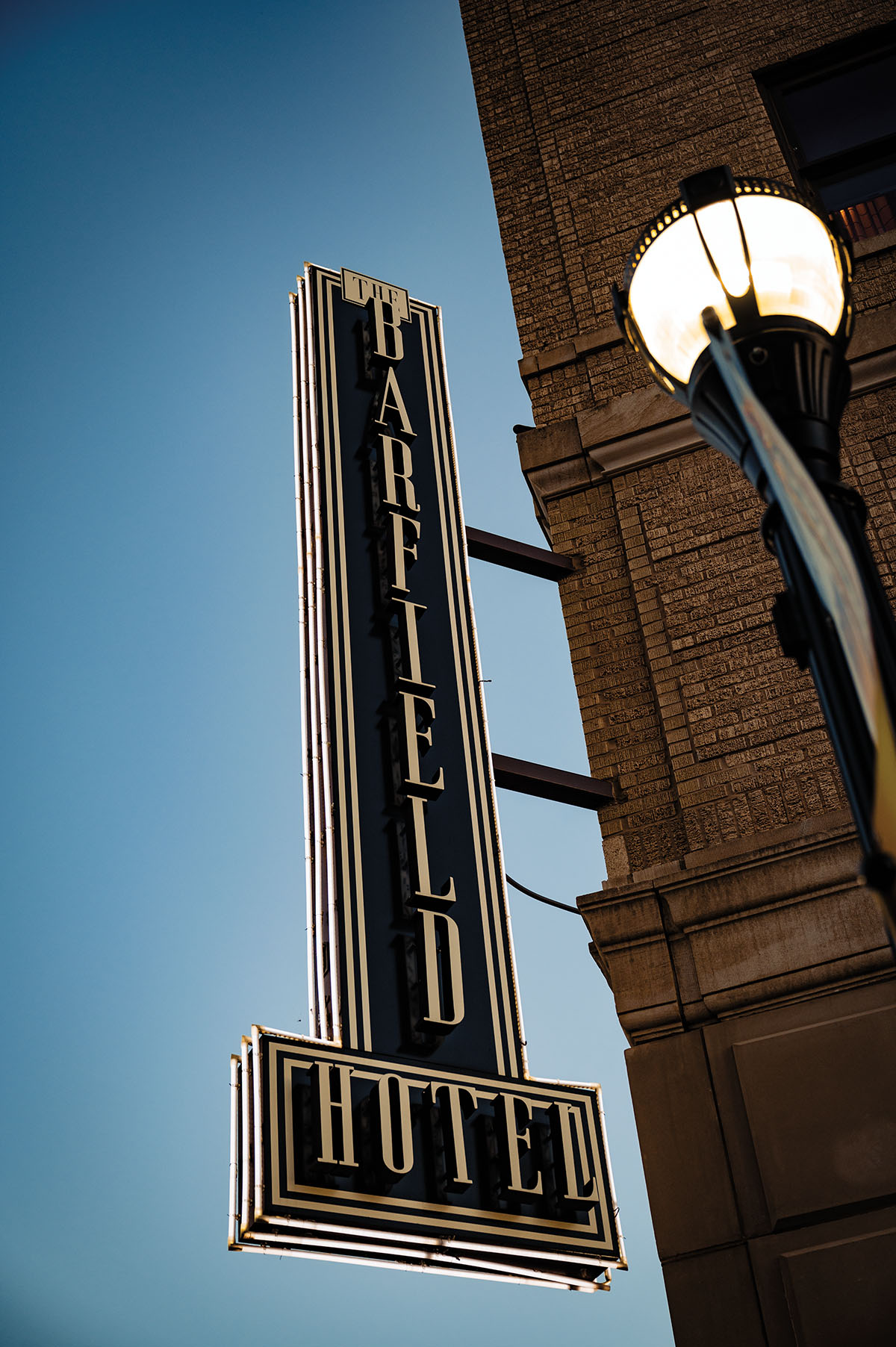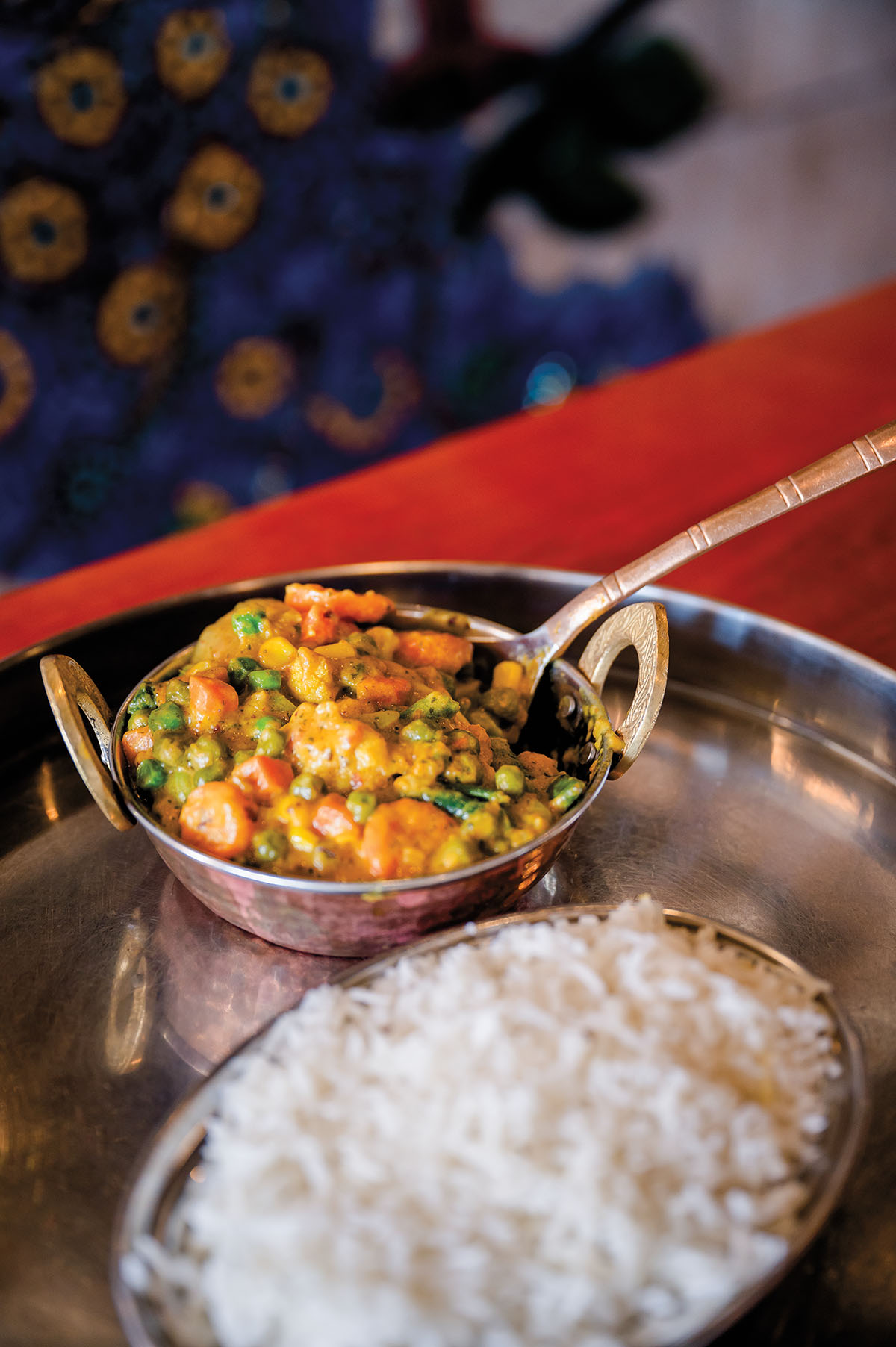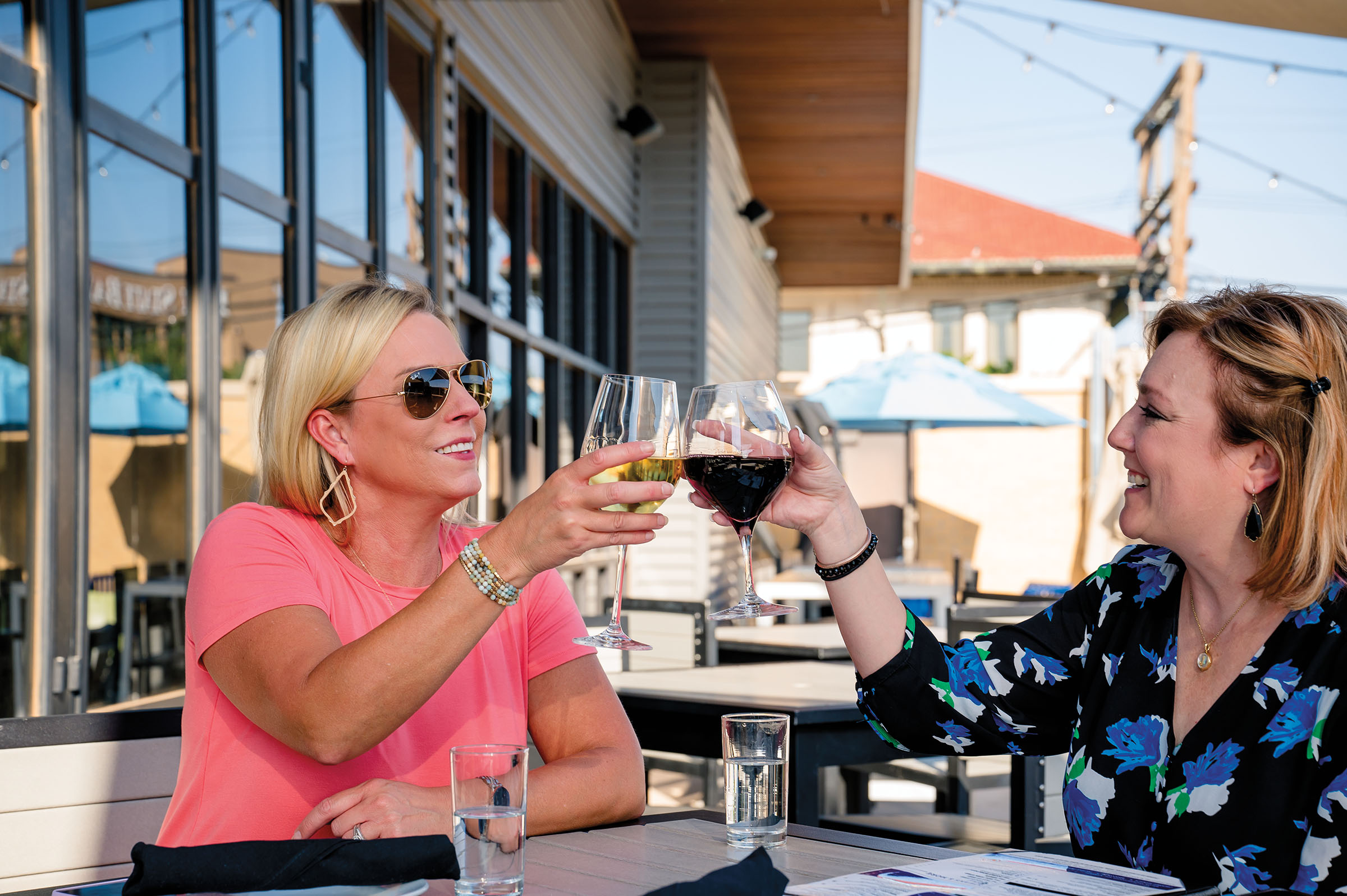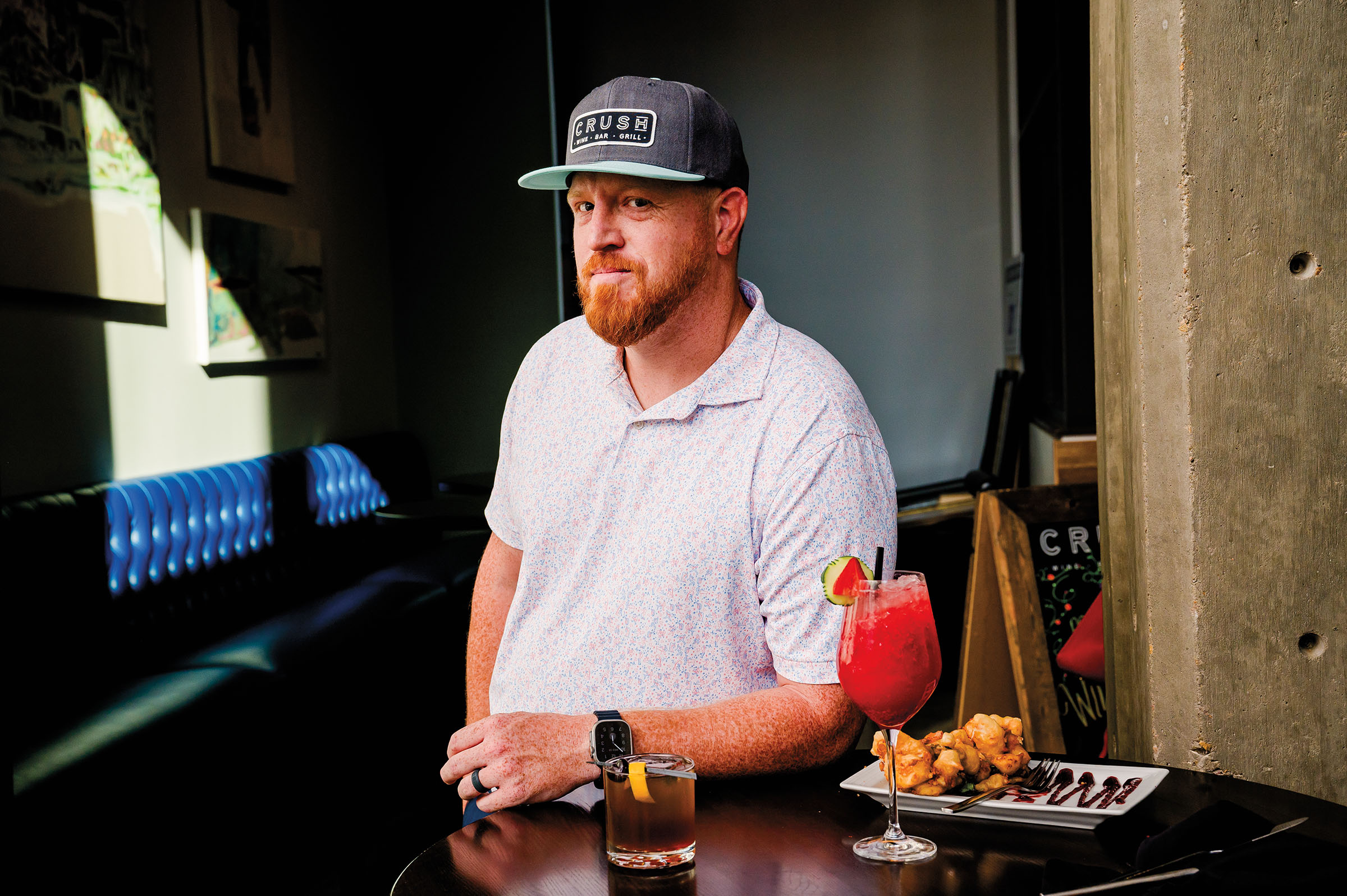 There are several ways to enjoy the Panhandle's landscape. Karen Roberts has owned Get Fit, Amarillo's running store, for 14 years. "I always refer people to go to Palo Duro Canyon to run," she says. "It's a hidden gem that people don't even realize is here." There's also the 4-mile Rock Island Rail Trail that's great for those who love sun (Translation: there are no trees!) and the 6-mile trail at the Wildcat Bluff Nature Center. Visitors partial to road running can park downtown and run in just about any direction. The city's grid layout makes it virtually impossible to get lost, and runners are guaranteed to stumble upon an interesting building or a piece of artwork that reflects the dance between past and present. For a cinematic experience beneath the wide-open Panhandle skies, Amarillo's 70-year-old Tascosa Drive-In offers a double feature for a $9 entrance fee for adults ($5 for children 10 and under). Arrive early to pick a spot as the sun sets over the prairie.
A few days may give you time to experience the potential of what Amarillo has to offer, but it's not enough time to explore the breadth of the place. A longer trip is necessary to eat at Japanese-Thai fusion eatery Bangkok Tokyo, wander the botanical gardens, sip some anti-Prohibition cocktails at Metropolitan: A Speakeasy, and horseback ride at Los Cedros Ranch with guides from Cowgirls & Cowboys in the West. While old Amarillo may have been a short detour on a Route 66 road trip, today's bustling metropolis is a destination unto itself. "It's a fantastic city," Pratt says, "and it really has a way of drawing you back in."
The New/Old Amarillo
Amarillo Museum of Art
The outdoor sculptures are a must-see on good weather days.
2200 S. Van Buren St. amoa.org
High Fidelity Record Store
With good timing, visitors can catch in-store album listening parties and live music performances.
2818 SW Sixth Ave. funkylittlerecordstore.com
Tascosa Drive-In
Get the full throwback experience by loading up on nostalgic concessions.
1999 Dumas Drive. tascosadrivein.com
Cadillac Ranch
If you don't want to buy a new can of spray paint, chances are, you'll be offered leftovers from another visitor.
13651 I-40 Frontage Road.
From the November 2023 issue