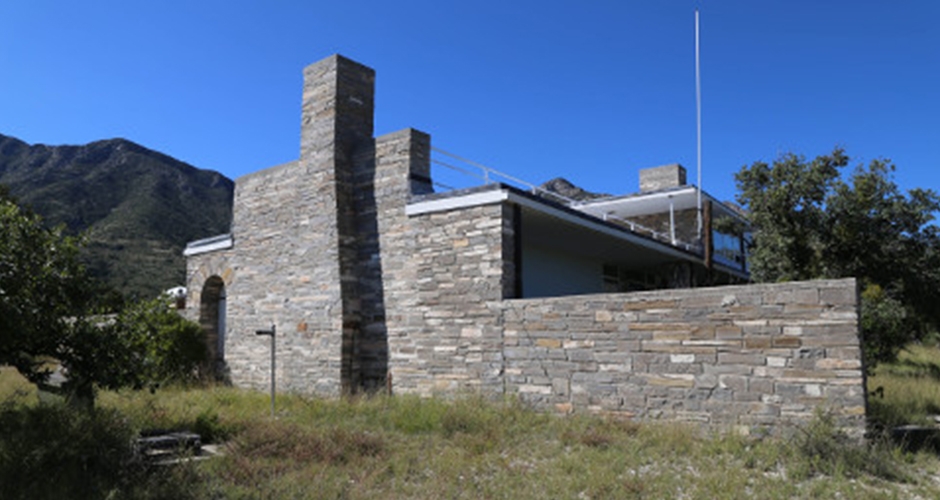 Framed by a dramatic mountain backdrop, not far from the Texas-New Mexico line, is a building made of stone, steel, and stucco—an early modernist piece of architecture that seems to have gotten lost on a desert trail on its way to a more urban setting elsewhere. But this building is actually one of the reasons Guadalupe Mountains National Park exists.
Geologist Wallace E. Pratt built the house, also known as the "Ship on the Desert," in the 1940s. In 1961, he donated the home—along with about 6,000 acres, including nearby McKittrick Canyon—to the National Park Service, a gift that paved the way for the park's creation.
Now the historic home is in need of repairs. "There are no easy fixes on the building's assembly," said Julie McGilvray, the park's cultural resource program manager. "It was very expensively put together."
In June, the National Trust for Historic Preservation listed Ship on the Desert on its 11 Most Endangered Places of 2018.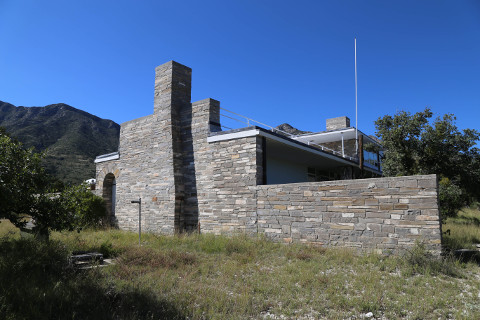 The trust and the National Park Service estimated the repairs to cost around $2 million. Preservation Texas, a nonprofit group that advocates for the state's historic resources, is partnering with the national trust to raise funds for the restoration.
Sehila Mota Casper, a field agent with the national trust, said the house was a prime candidate for many reasons.
"The fact that there is a modernist structure within a national park, with the natural landscape of the Guadalupe Mountains, I think is very striking," Mota Casper said. "We wanted to highlight that—that it also is just this beautiful piece of art."
Wind and water have damaged the house, and its wall fixtures require updates, Mota Casper said. Although it's not open to the public, the house is still used as a research center for scientists. If repairs are completed, McGilvray said she'd like to open the house to visitors but keep its primary use for research.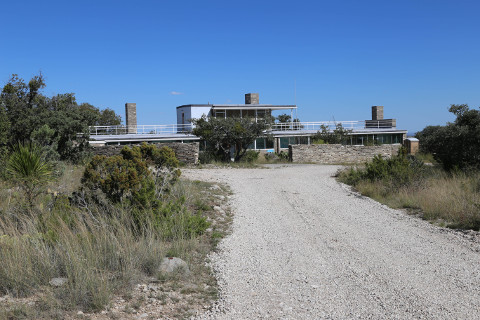 The name Ship on the Desert is steeped in metaphor, McGilvray said. The building itself is modeled after an oil tanker, complete with a small second story similar to a captain's bridge. The nautical theme fits in at least one sense: West Texas was once underwater, and the building's mountain backdrop is a fossil reef.
Architect Newton Bevin and his wife Elizabeth carefully chose the stone for the house's walls. "The architect literally put each stone in place," Pratt noted, "so distributing the various shades of soft gray and brown rock tints as to yield a pleasing harmony."
The National Park Service is planning an open house reception in November to support the house's designation. The public event will allow visitors to see the house before repairs begin.
Pratt also lived in a small cabin within McKittrick Canyon before he decided to move to higher elevation after being trapped for days due to severe flooding. The cabin is open for visitors when volunteers are available.
From the July 2018 issue