It's a Small-Town
World, After All
These nine small towns—among them a former ghost town in the West, a mystical swampland in the East, and a remote beach on the coast—are some of our photographers' favorites. Perhaps more so than big cities, they express our state's impressive variety of geography, aesthetic, and personality.
E. Dan Klepper
Bracketville
Brackettville cowboy Pedro Serrano rides up Ranch Road 674 on his horse, Reyna. Brackettville has something for everyone: the 600-acre Alamo 4 solar farm, Kickapoo Cavern State Park, and Fort Clark Historic District. "Brackettville was my home for much of the 1990s," Klepper says. "It prepared me for small-town living, so when I decided to make Marathon my permanent home, I knew what to expect from a rural, remote kind of lifestyle."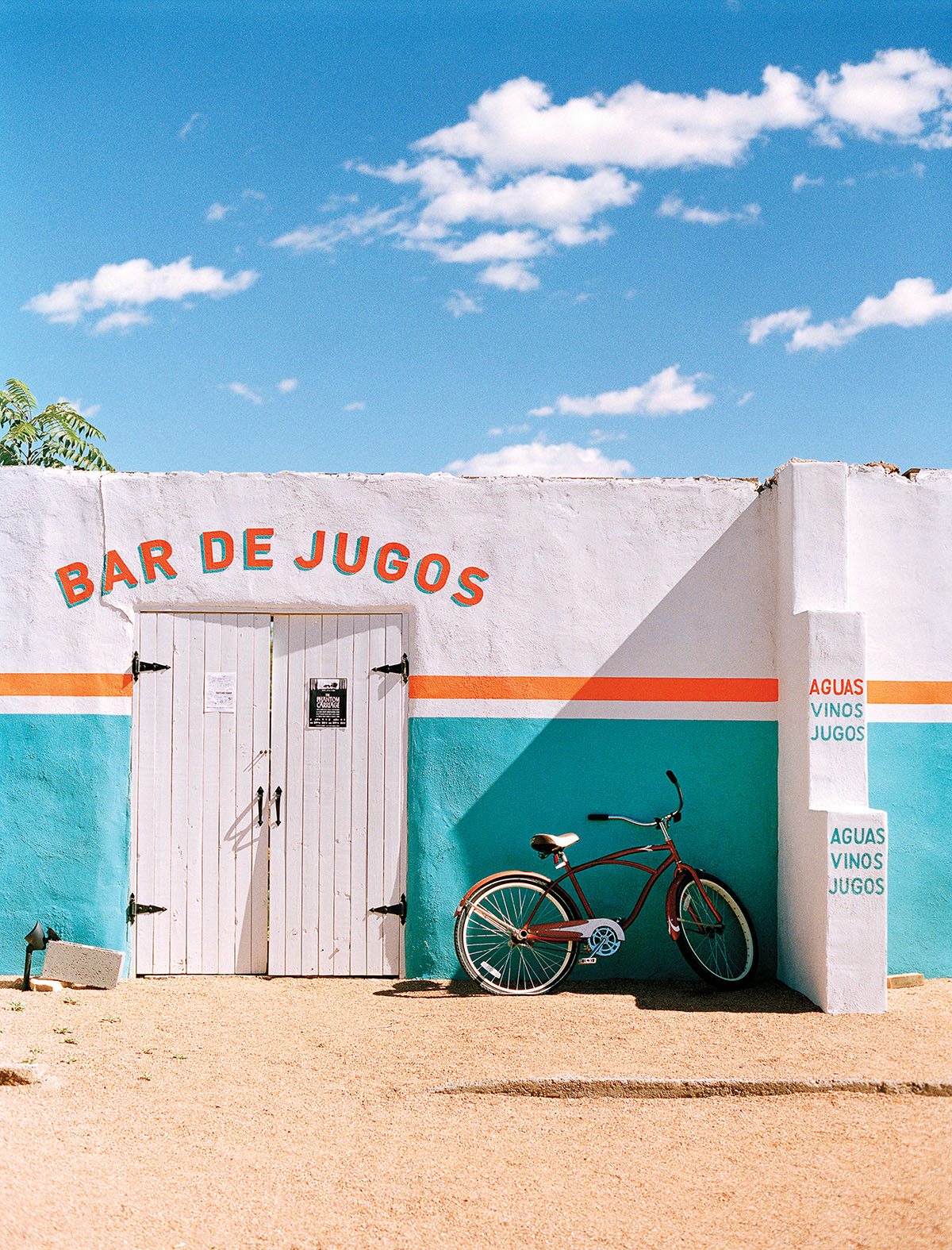 Matthew Johnson
, Marfa
"The thing I've always found most interesting about Marfa is the mystery of the place," Johnson says. "After many trips there, I still only feel like I know what's going on half the time. Is this an open business, a façade painted on a long-abandoned wall, or some sort of art installation? In Marfa, I find the answer is always surprising."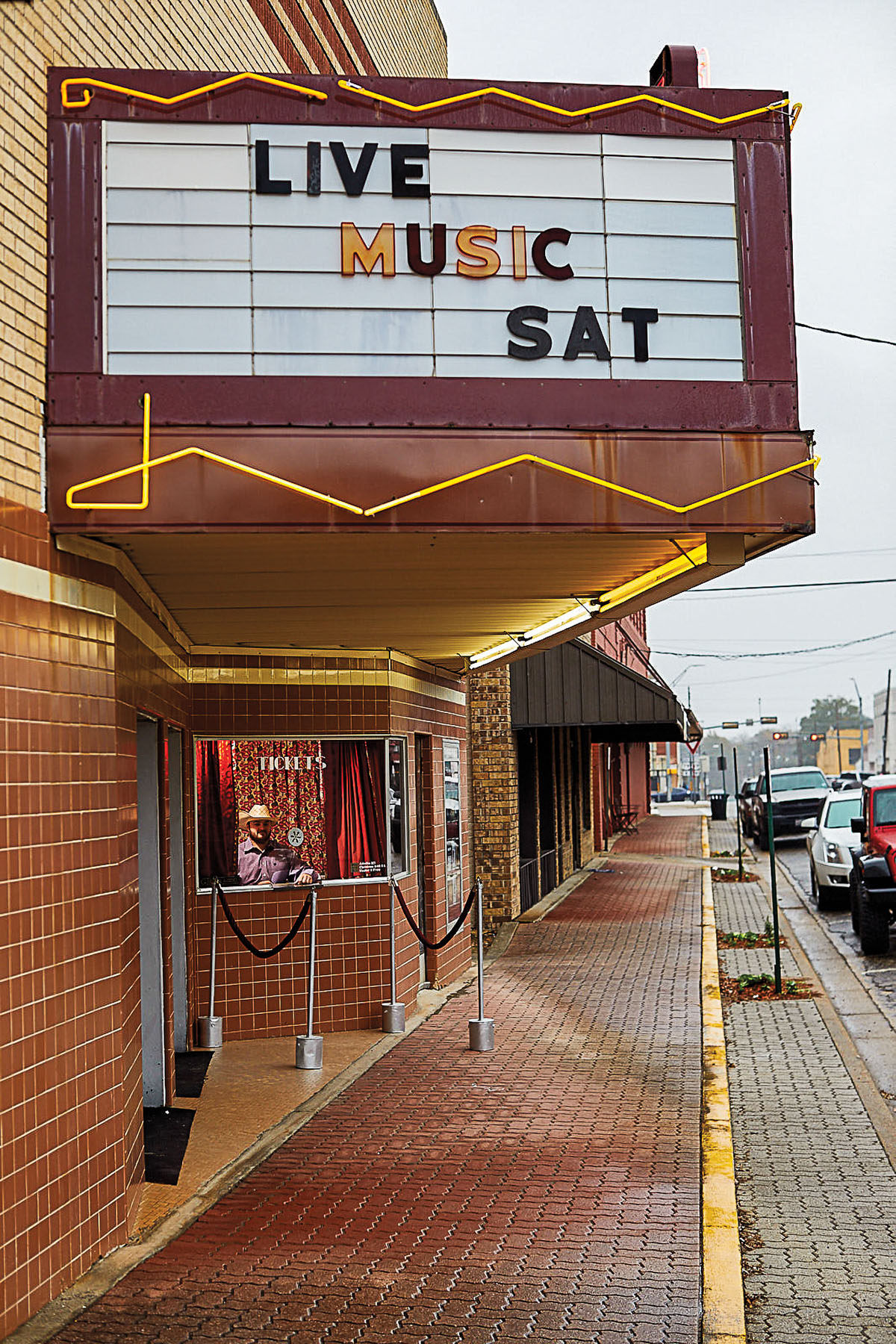 Nathan Lindstrom
, Carthage
Chase Dawson sits behind the ticket window at the charming Esquire Theater downtown. The renovated movie theater hosts a number of country music concerts, as well as movies, stage productions, and comedy acts.
(Below) The Main Street Cafe is a popular hangout for the locals. "Aside from the good breakfast menu and coffee cups that can't be emptied," Lindstrom says, "it's worth visiting just to listen to the waitstaff dish it back to their cantankerous customers."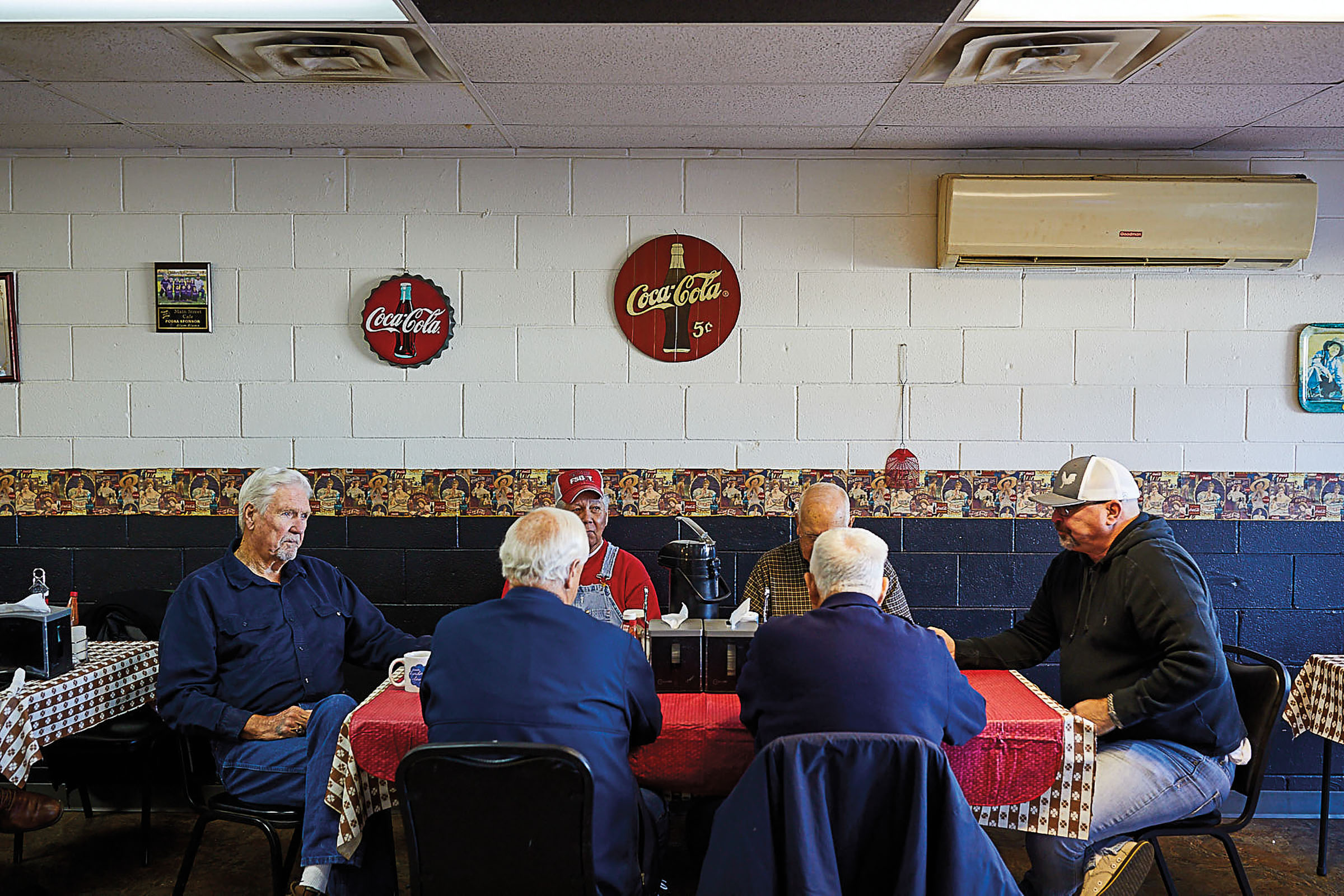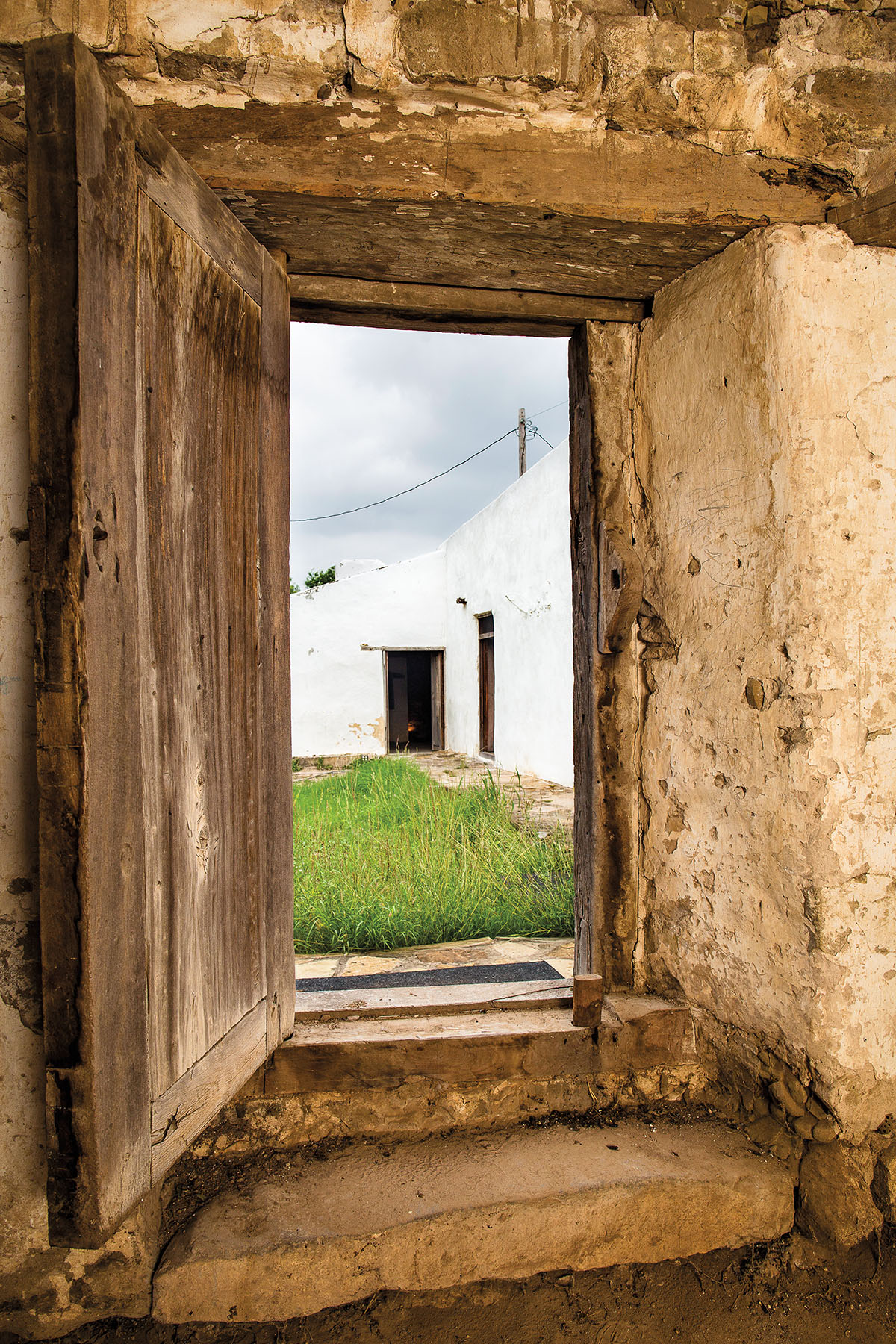 Tom McCarthy Jr.
, San Ygnacio
The Treviño-Uribe Rancho, a National Historic Landmark, features a courtyard within its walls and dates its construction to circa 1830. Its founder, a wealthy landowner named Jesús Treviño, built the structure to protect his friends and neighbors from Native American raids. "I enjoy San Ygnacio's quiet atmosphere of historical architecture mixed with secret courtyards, public art installations, and a bird sanctuary nestled right along the Rio Grande," McCarthy says.
Kenny Braun
, Uncertain
At Johnson's Ranch Marina on Caddo Lake, the men in the foreground finish pumping gas into a boat while another boat returns from a successful fishing excursion. The old shack on the other side of the lake was featured in the HBO vampire show True Blood. "Uncertain has a friendly, laid-back, and unpretentious vibe," Braun says, "while at the same time being a timeless, eccentric, and remote slice of Americana."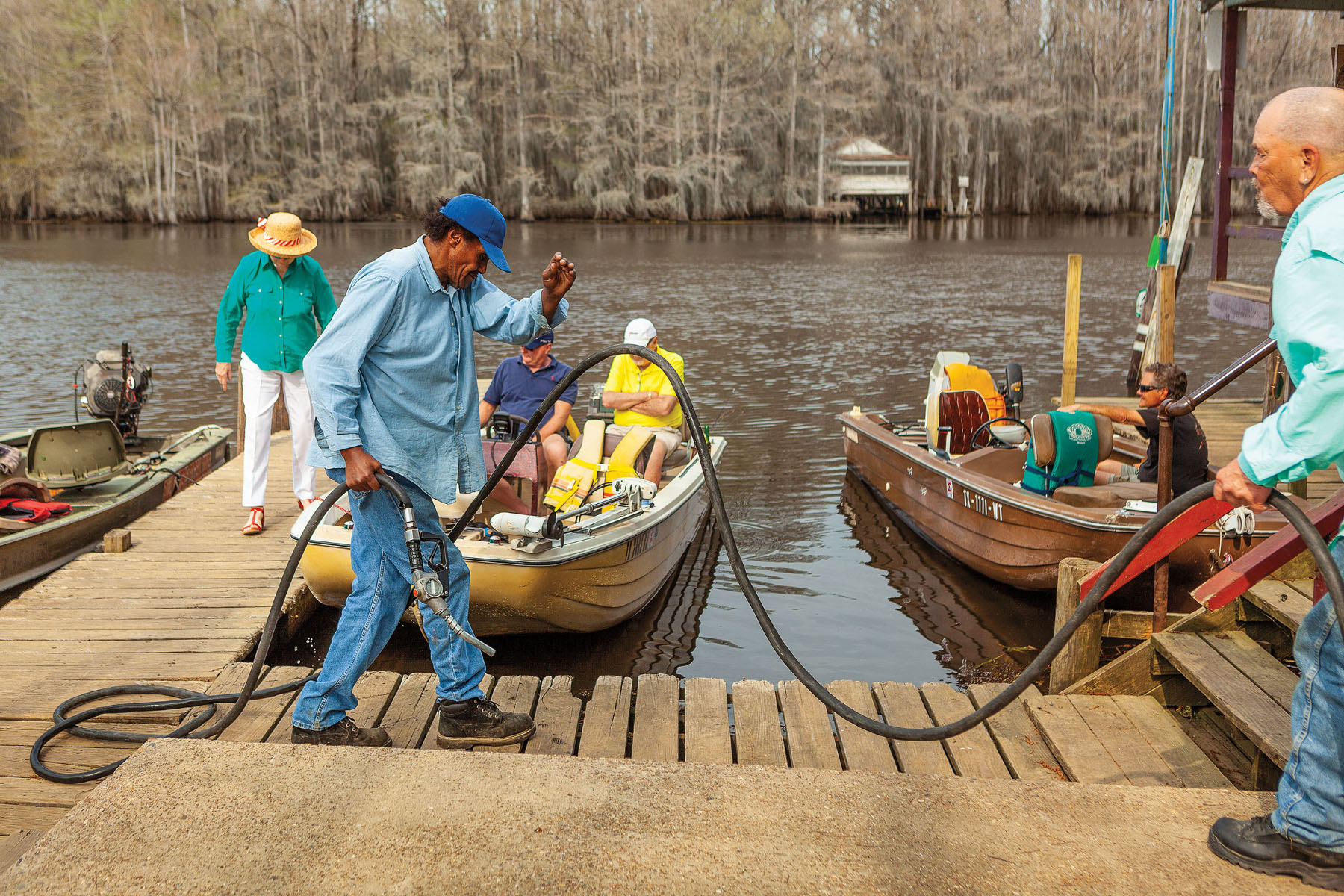 Theresa DiMenno
, Jamaica Beach
In early December a few years ago, Austin resident Laura Albrecht and her dog, Sam, visited the beach with DiMenno. "I've experienced some of my most poignant memories and quiet reflections along Jamaica Beach," DiMenno says. "I've camped, strolled the coastline, rented beach houses, partied with friends, baked in the sun, and scattered portions of my parents' ashes there."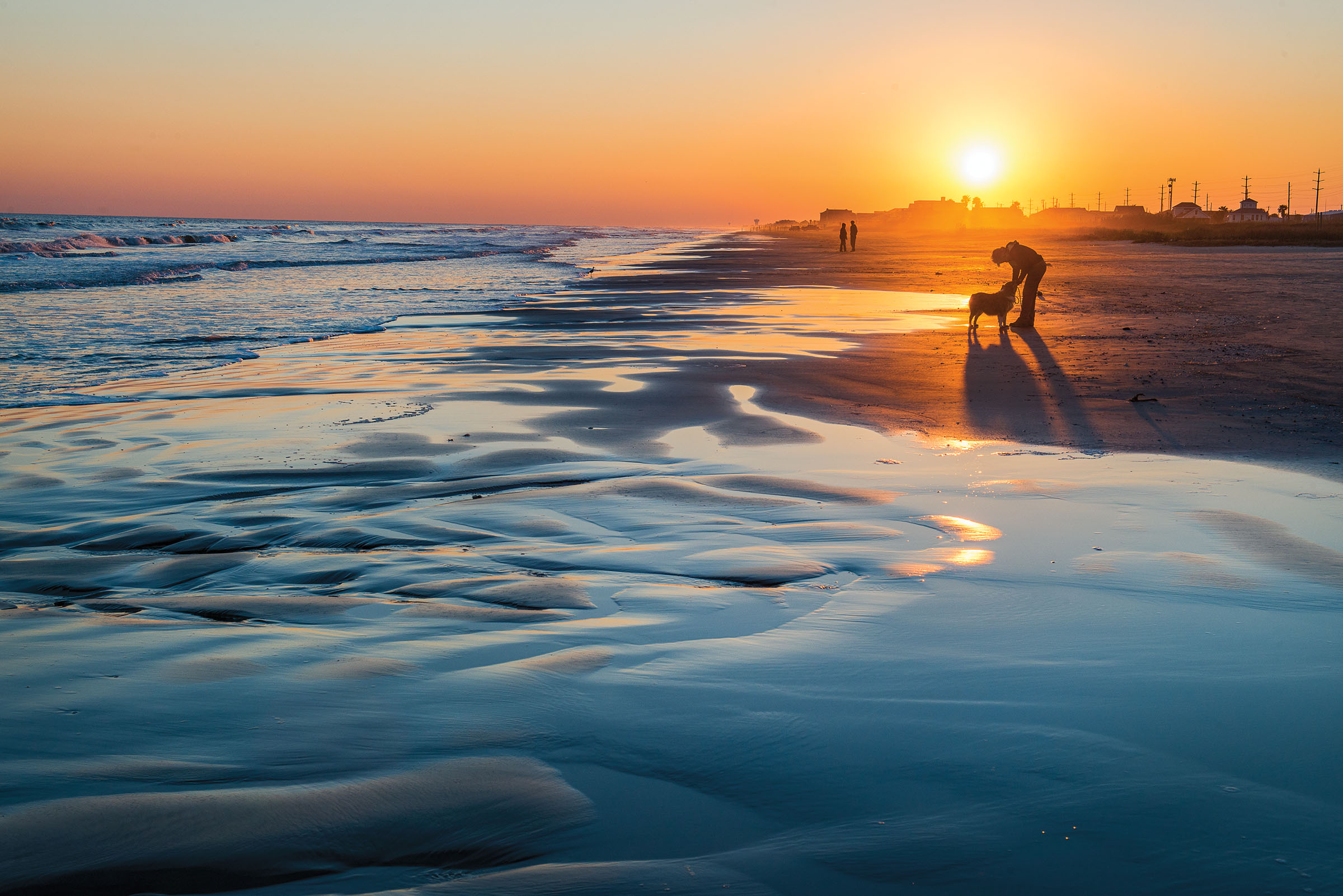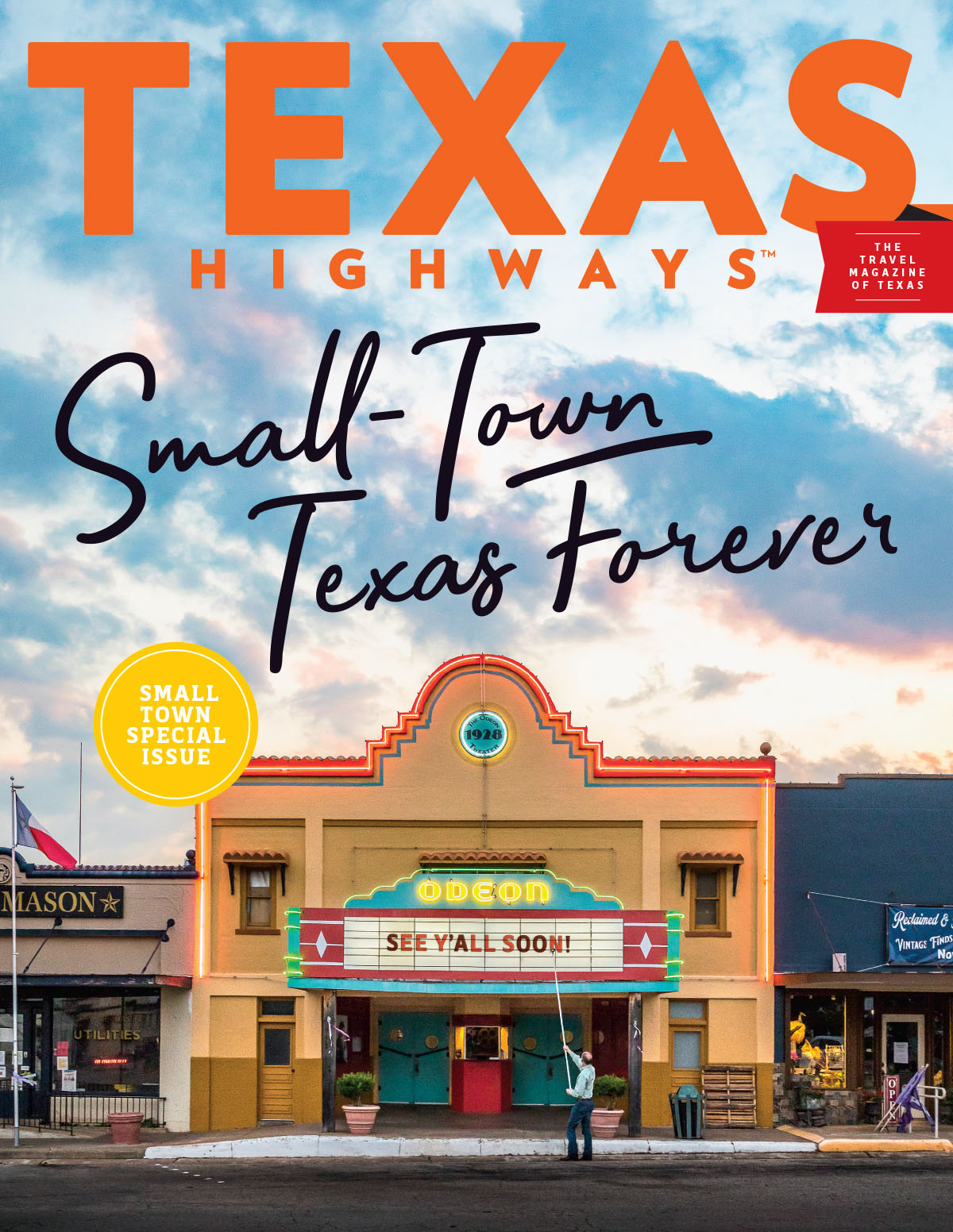 Subscribe to Texas Highways
Subscribers get stories like this before they are available online.
Subscribe today!
Dave Shafer
, Saint Jo
Walter Smith, proprietor of Windmill Grill, makes an old-time hamburger—fitting considering Saint Jo was part of the famed Chisholm Trail and saw millions of cattle driven through it. "The town of Saint Jo is unique—with Texas history, talented artists, and shopkeepers," says Shafer, whose wife is from the area, "but it's a ranching community, after all, and that sets the course in hard work and honest folks—Texans through and through."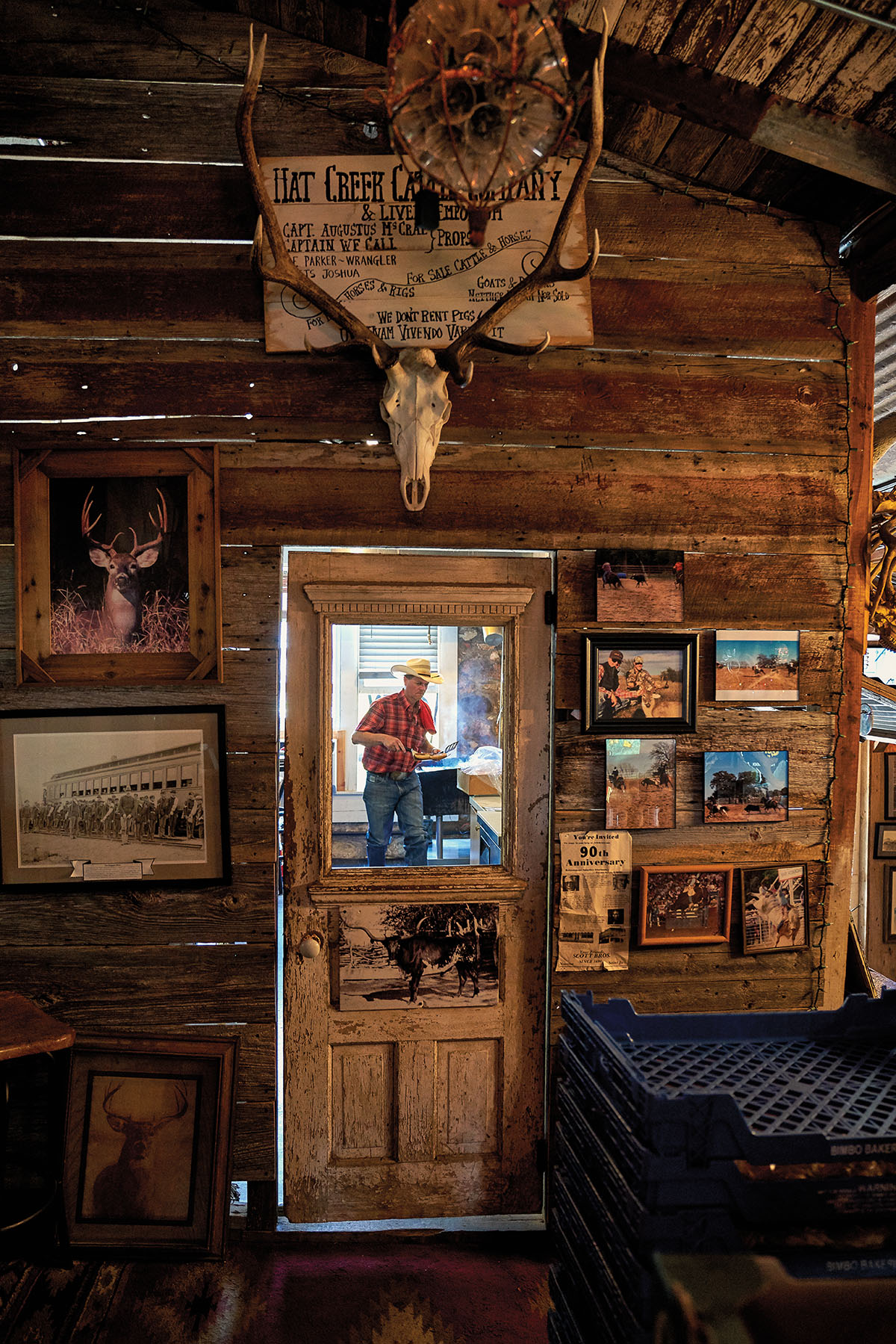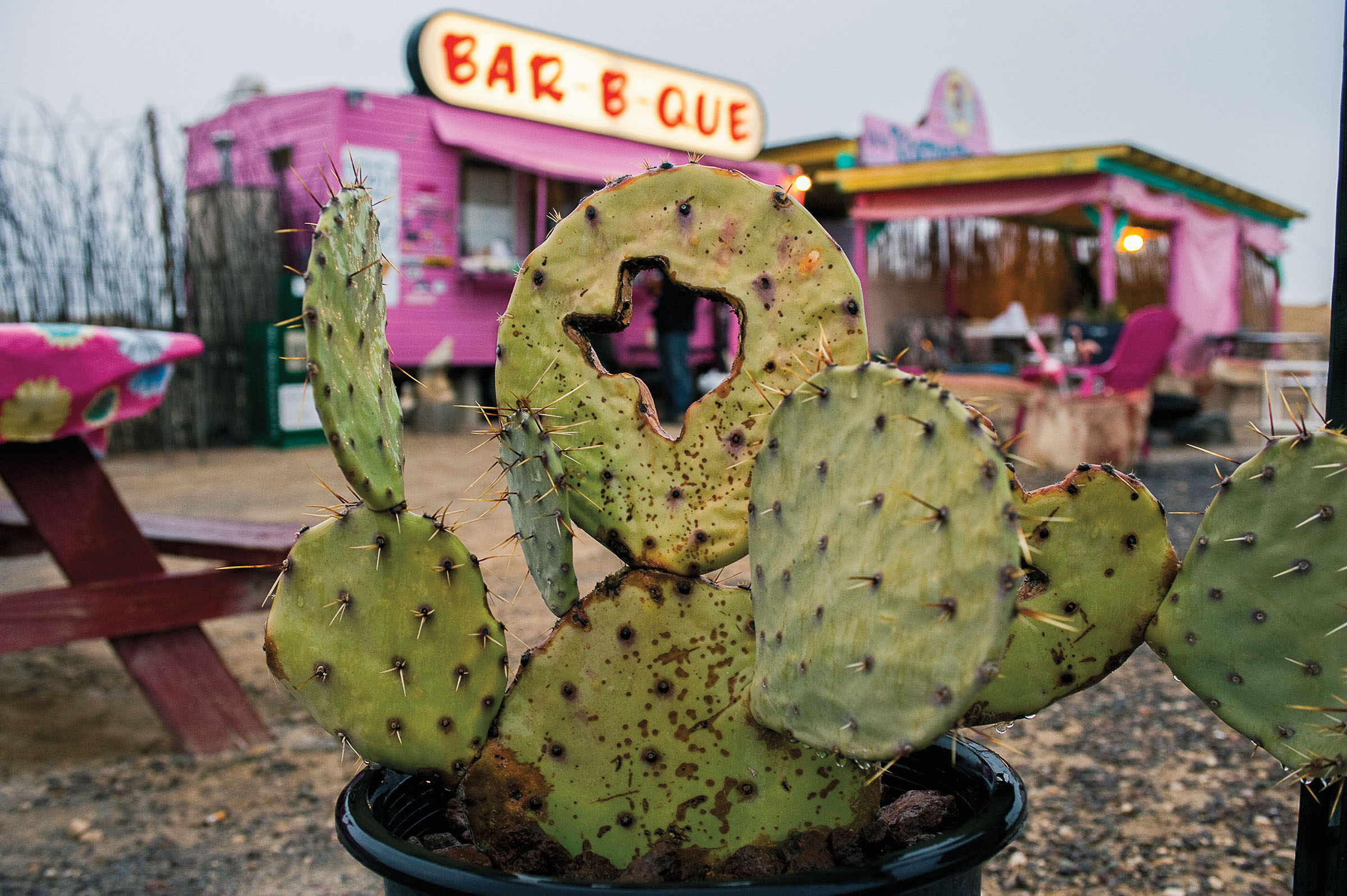 Sandy Carson
, Terlingua
"Prickly and hot, yet sweet and salty" is how Carson sums up Terlingua, a former ghost town turned tourist hot spot between Big Bend's national and state parks. "They say everything is bigger in Texas," Carson says. "Well, if they're talking about the size of the skies and the locals' hearts, then I'd say they hit the rusty nail on the head."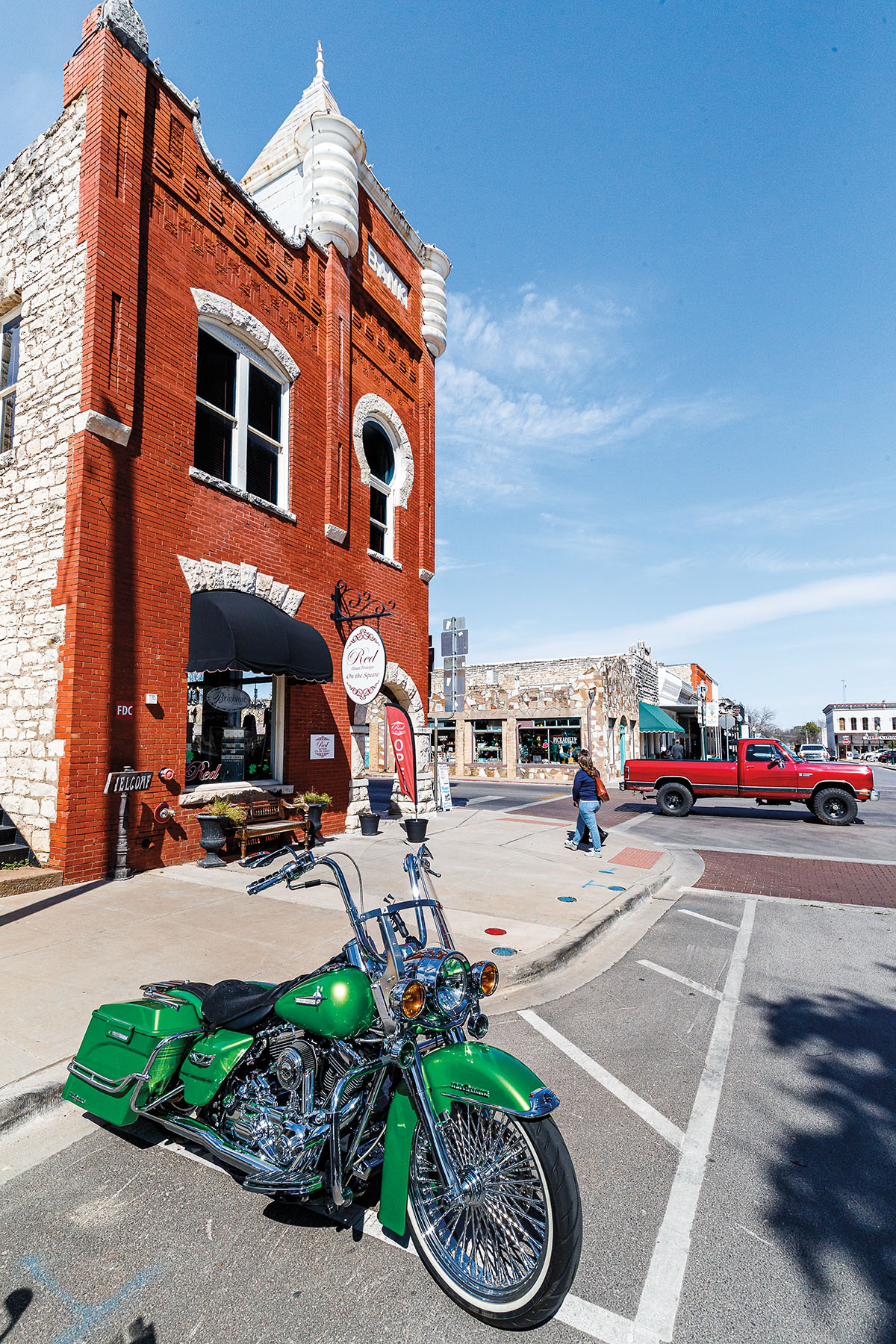 Sean Fitzgerald
, Granbury
The historical red brick building next to the Harley-Davidson is formerly the Hood County State Bank, built in 1905. Now, it's a boutique called Red on the Square. "Granbury mixes small-town Texas with art and artisans who would fit well in any hip urban neighborhood," Fitzgerald says. "I could hop from an old-school skating rink to a Broadway musical to an award-winning artisanal distillery in one evening."
From the August 2020 issue