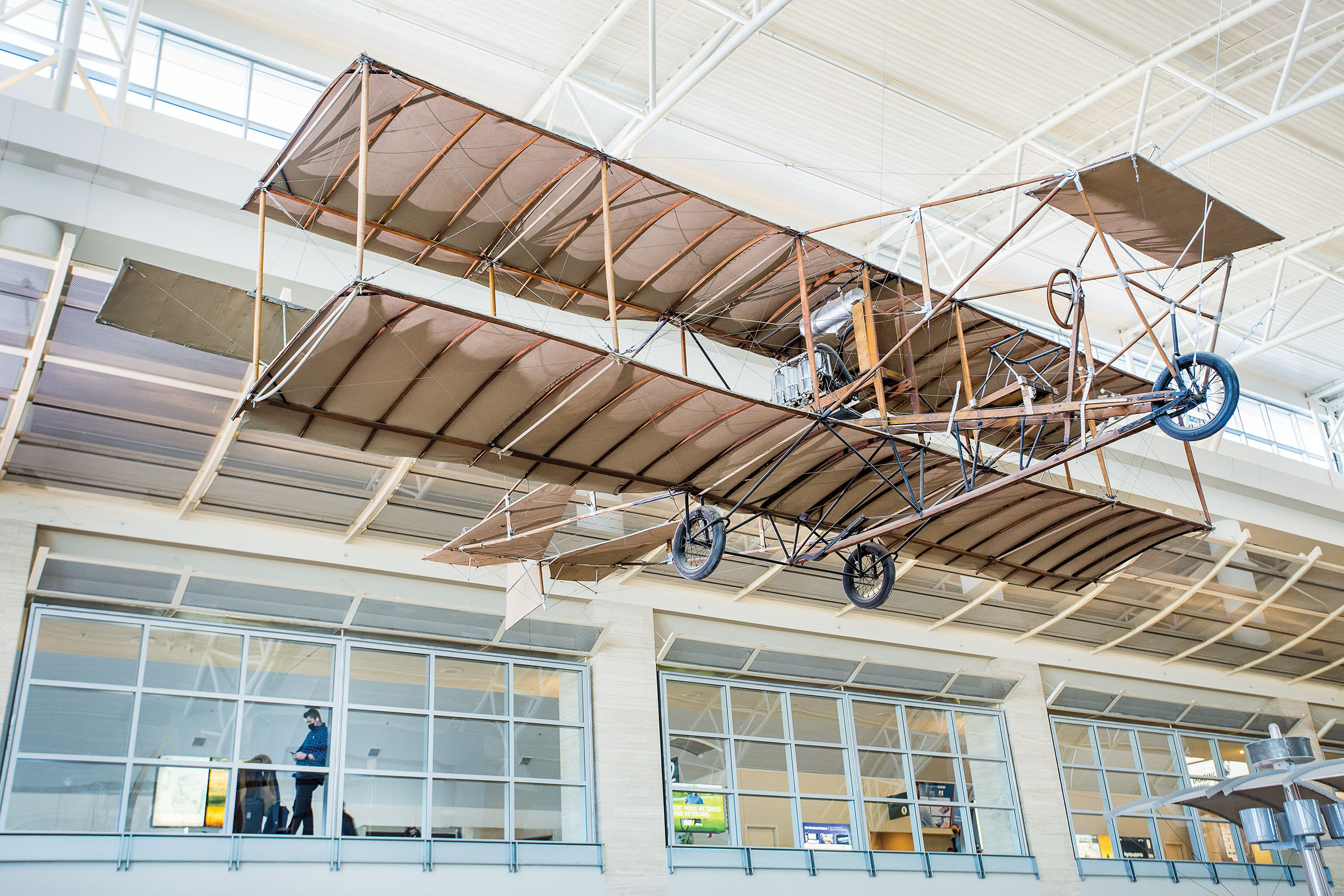 The small crowd that witnessed the first flight of John Valentine Pliska's airplane likely held its collective breath. It was 1912—nine years after the Wright brothers' groundbreaking flight—when the Austrian blacksmith's plane became the first ever built and flown in Texas. His creation exhibited jury-rigged yet sturdy construction, incorporating wood, piano wire, and tin. Windmill parts formed much of the structure, and its wings, stretching 33 feet, were made of shellacked canvas.
"Building this aeroplane was not like building a complicated piece of machinery in some steel and iron industrial center today," wrote Mary Beth Pliska, Pliska's daughter, in her 1965 book A Blacksmith's Aeroplane. "This revolutionary and complicated craft was literally built with their bare hands."
Pliska immigrated to Central Texas in 1896 with his family at age 17 after studying at a balloon and glider school as a compulsory trainee of the Austro-Hungarian Army. He worked at his father's smithy in Flatonia before marrying Louise Hundle and moving to Midland in 1907. There, he and his new brother-in-law founded a blacksmith shop, and he began building his plane.
In November 1911, Pliska drew inspiration from famed aviator Robert G. Fowler landing a Wright biplane—an early model with two sets of wings, one atop the other—in Midland on a cross-country flight. Pliska and local mechanic Gray Coggin, who studied aviation with the Wrights, completed Pliska's biplane a year later. They flew it over a local ranch for 15 minutes, the vessel's maximum fly time since its engine, which was purchased in Ohio, wasn't built for Midland's high elevation.
After a disappointing showing at Odessa's 1912 Independence Day Festival—and to allay Louise's fears and avoid a costly engine replacement—Pliska stopped flying the plane that same year. It hung in the rafters of his blacksmith shop, formerly on the corner of Texas Avenue and Baird Street, until Pliska's children donated it to the city in 1962. Visitors to the Midland International Airport can view the relic of ingenuity suspended over the baggage claim. For more information, visit flymaf.com.
From the April 2022 issue