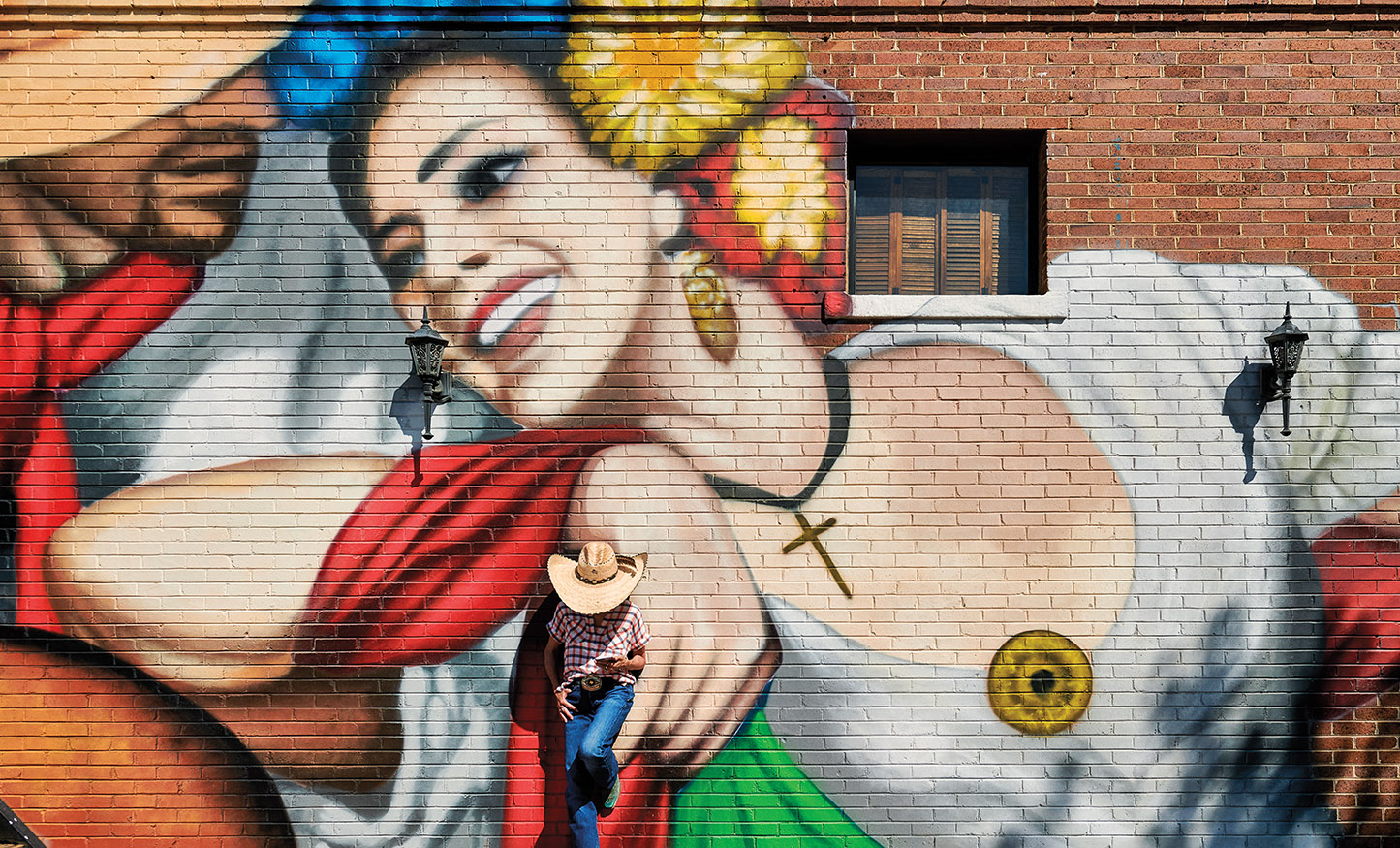 Local entrepreneurs and large-scale development have kick-started a creative renaissance in Fort Worth
I pull up to a ramshackle
wood-plank building on the slower side of the Fort Worth Stockyards on a Saturday afternoon. A sign out front says, "The Texas House of Liquor & Sport." Don't be fooled; this is actually a burger joint. But the sign and the rickety facade, like much of the Stockyards, is a throwback to a time when these streets teemed with cowboys, gamblers, ladies of the night, and other marauding adventure. Last summer, native Texan filmmaker Taylor Sheridan shot part of his Yellowstone prequel about a brutal pioneer journey, 1883, on this very block. The sign and the facade are some of the last artifacts of that shoot, a little pixie dust Hollywood left behind.
"Can I get you something to drink?" asks Ruth Hooker, the friendly owner of this establishment. Standing at the counter with her long dark hair in a braid, she slides a Diet Coke across the counter. "Here you go, hon."
Ruth represents a change in the tourist corridor of the Stockyards. She's Choctaw, the only female Native American business owner in a place swarming with macho "giddy-up" cliches. Part of Fort Worth's charm, but occasionally its curse, is that it has such deep roots in the past it can seem a little stuck there. Mexican restaurant Joe T. Garcia's still only takes cash, honky-tonk Billy Bob's Texas still has two-stepping every night, and the Stockyards still have those Longhorn cattle looking majestic and bored as tourists sit astride them. But five-and-a-half years ago, Ruth opened Hookers Grill. Her specialty was Oklahoma-style fried-onion burgers, a tradition in Ruth's home state but mostly unknown in North Texas. Her beef patty smashed with loads of caramelized onions became such a hit she recently won the readers' choice awards for best burger in both the Fort Worth Star-Telegram and Fort Worth magazine.
"Think of all the ethnic food this city has, and there was nothing Native American around here," Ruth says. "Nothing!" Ruth used a family recipe for fry bread, a Native American staple, and she built tacos, sundaes, and burgers. The food could spark gentle educations, like how tribes started eating fry bread on the reservations after the government gave them flour and lard. Her presence among the old-timey storefronts is one of the subtle ways this city is evolving, finding ways to hold onto traditions but opening the door to new experiences. One day Ruth counted Native Americans from five different tribes standing in line at her counter.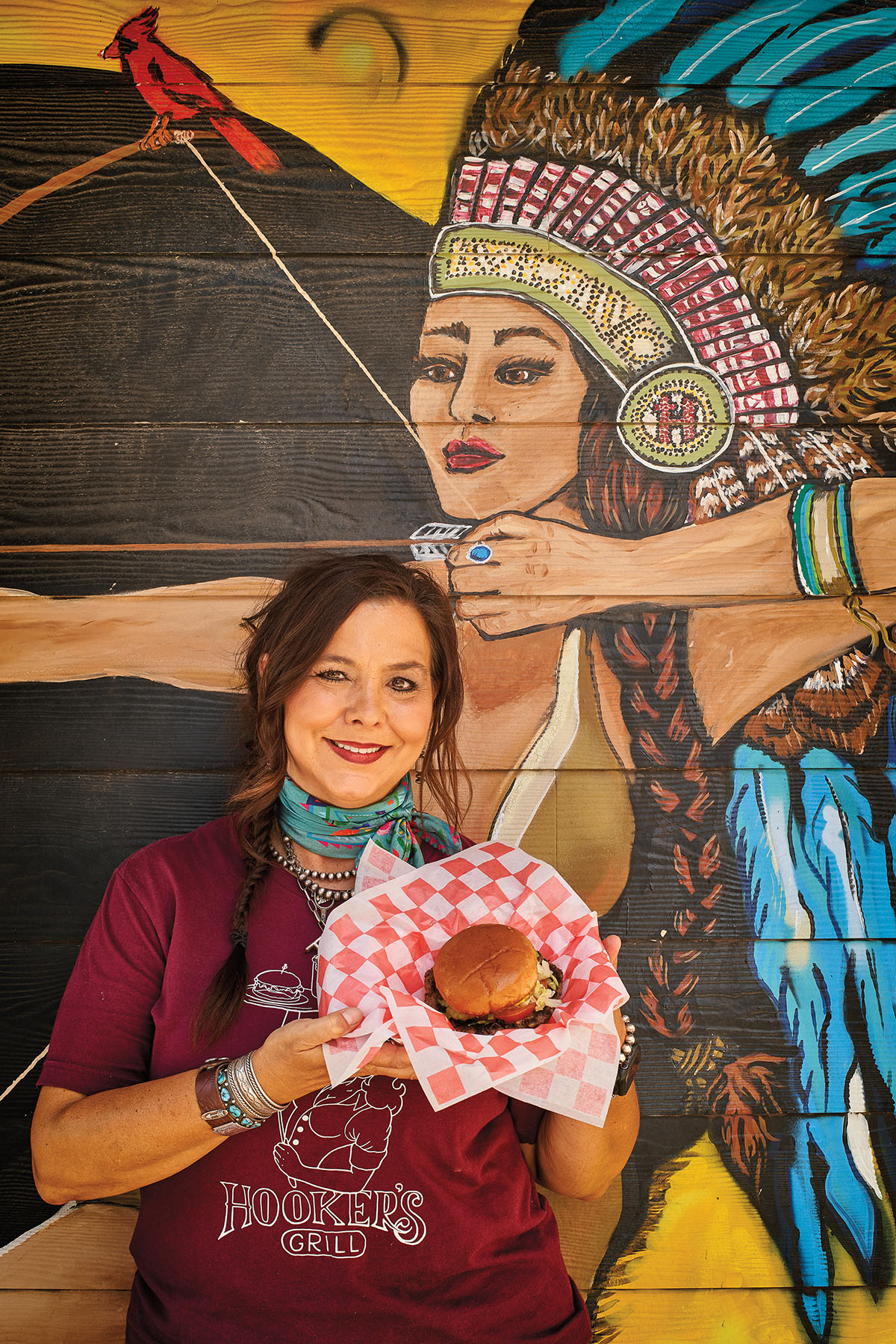 The laid-back vibe is a huge part of the appeal, but the downside has been that the place can feel a bit provincial. Over the past few years, though, a renaissance of creative energy has found the city stepping into its size.
Fort Worth is the 13th largest city in the country, but locals like to point out the place feels more like a small town. You can get to most places in 15 minutes. Folks are happy to chitchat. The laid-back vibe is a huge part of the appeal, but the downside has been that the place can feel a bit provincial. Over the past few years, a renaissance of development and creative energy has found the city stepping into its size. Some of this owes to innovative thinking by individuals like Ruth, and some traces to large-scale development efforts. The $540 million Dickies arena near the Stockyards has brought both Paul McCartney and professional bull riders to town. The $300 million Clearfork development carved out a piece of the enormous Edwards Ranch to build upscale shopping and alfresco dining along the Trinity River. On the other side of the Stockyards from Hookers Grill, visitors can find the $175 million renovation of Mule Alley, where a long-vacant stretch of horse and mule barns have been vibrantly reimagined as retail and dining.
Rising up at the end of Mule Alley is Hotel Drover, whose name pays homage to the cattle drovers who once rode the trail—a tradition kept by the Stockyard's twice-daily cattle drives. Outside, a neon cowboy welcomes folks to a property that is chic enough for gawking but relaxed enough for hanging. "If there was a cattle baron's estate in the Stockyards, this would be it," says Craig Cavileer, managing partner for the Stockyards Heritage Development Co. On a Friday night, the high-ceilinged lobby bar is bustling with young couples, families gathered on leather couches, and clusters of women in wedge heels and cowboy boots sipping wide-brimmed cocktails. The Drover's 1-acre backyard is a delightful ramble, with fire pits and live music and a gravel path that opens onto the Trinity Trail. Hotel Drover so nailed the upscale down-home aesthetic that Travel + Leisure readers recently voted it the best hotel in Dallas-Fort Worth.
But some of the exciting innovation has happened on a smaller scale. Take Inspiration Alley, where local artists transformed an ordinary back alley into a 4,600-square-foot immersion of murals that explodes with whimsy and color. Introduced in 2017 and expanded in 2021, Inspiration Alley is the heart of The Foundry district, developed by 30-something twin sisters Susan Gruppi and Jessica Miller, who started refurbishing the low-slung warehouses in 2015 and soon attracted eclectic businesses. Aruna Hanna opened her high-end saddle refurbishing store, Double Oak Tack, in The Foundry in 2021. "I like that it's artsy and fun and caters to businesses that are super unique," Hanna says. She relishes watching locals arrive to take selfies in front of Inspiration Alley, from women in wedding dresses, kids in graduation gowns, and, once, a person riding up on a horse.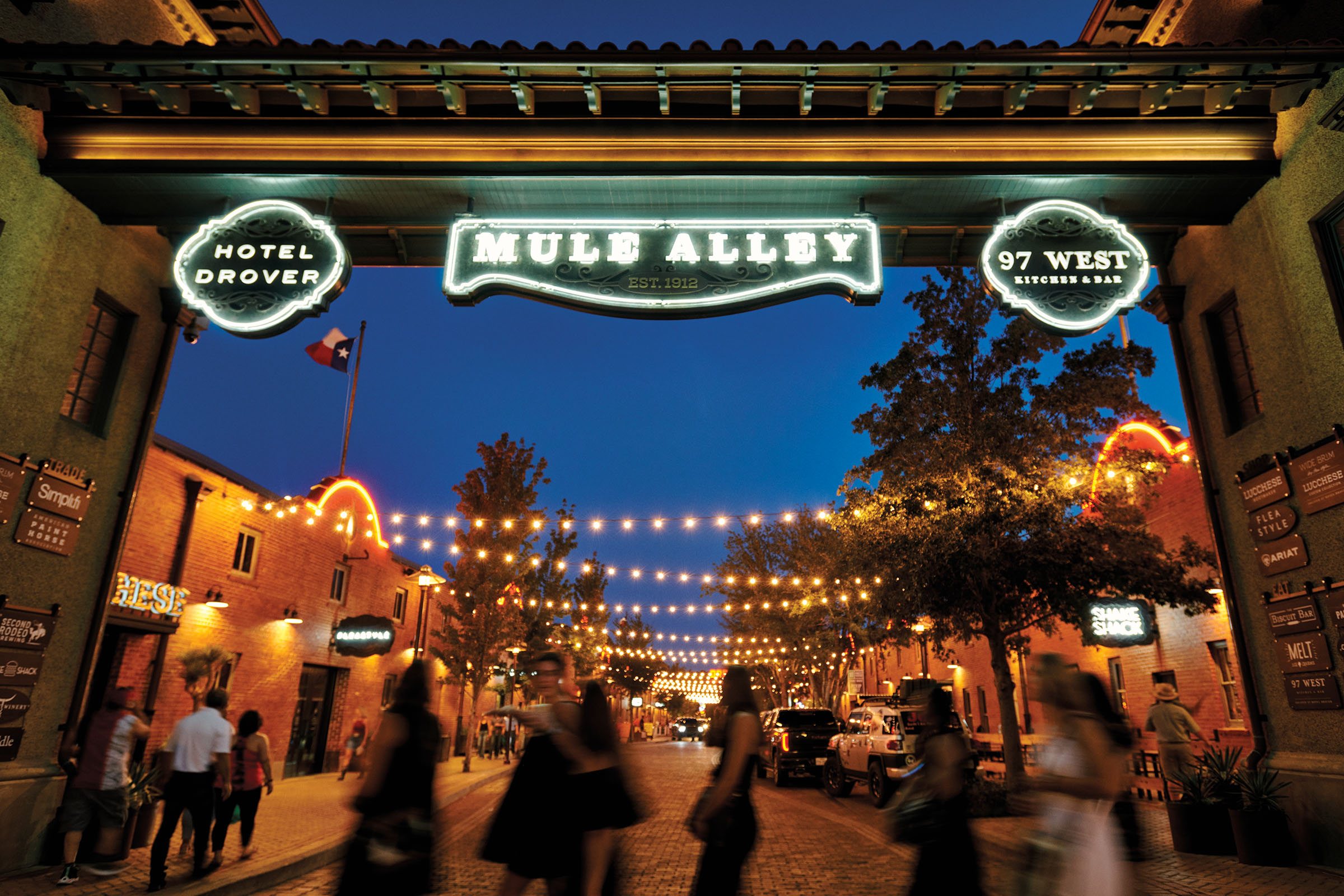 All across town,
I met individuals who were putting their own spin on what it means to be a pioneer. "The spirit of the cowboy is still here, but it's reimagined in entrepreneurship," says Jonathan Morris, who opened the 21-room boutique Hotel Dryce across from the Dickie's Arena in 2021. (The name comes from the property's previous life as a dry-ice facility.) Morris wanted to create a kind of intimate sophistication he'd never seen in Fort Worth. If Mule Alley's Hotel Drover is like a cattle baron's estate, then Hotel Dryce is like chilling at your coolest friend's pad. "I didn't want to do one single cow hide," Morris says while sitting on a sumptuous jade couch. Large portraits of a Black cowboy and a Black cowgirl hang on the wall. "For the longest time this town was dominated by aristocratic society and old money, but the influence is shifting toward people who are creating this fly stuff that's creative and fresh," he says.
Leon Bridges' song "Texas Sun" plays on the sound system as Morris is talking, and you could hardly find a better ambassador for this new Fort Worth. When the soul singer hit in 2015 with the album Coming Home, Bridges seemed to come out of nowhere, a handsome Black man in doo-wop duds. To have such a suave hero emerge from Cowtown certainly helped explode stereotypes. Earlier this year, when rap superstar Kendrick Lamar dropped his new video for "N95," there he was in Fort Worth, walking along the tiered sunken steps of the Fort Worth Water Garden and playing piano on a concert stage in the Kimbell Art Museum.
Fort Worth had become something rather unexpected: A cool place.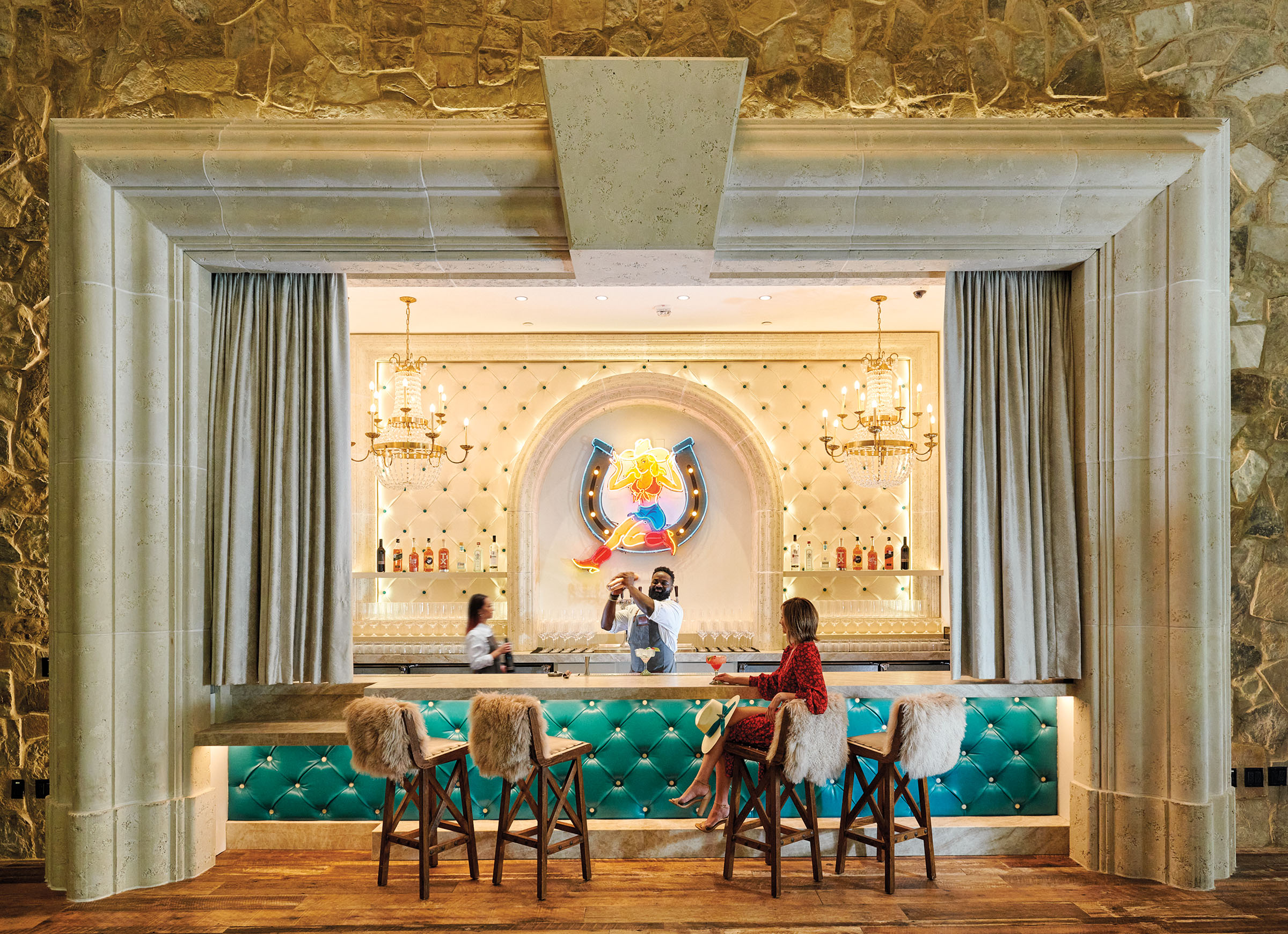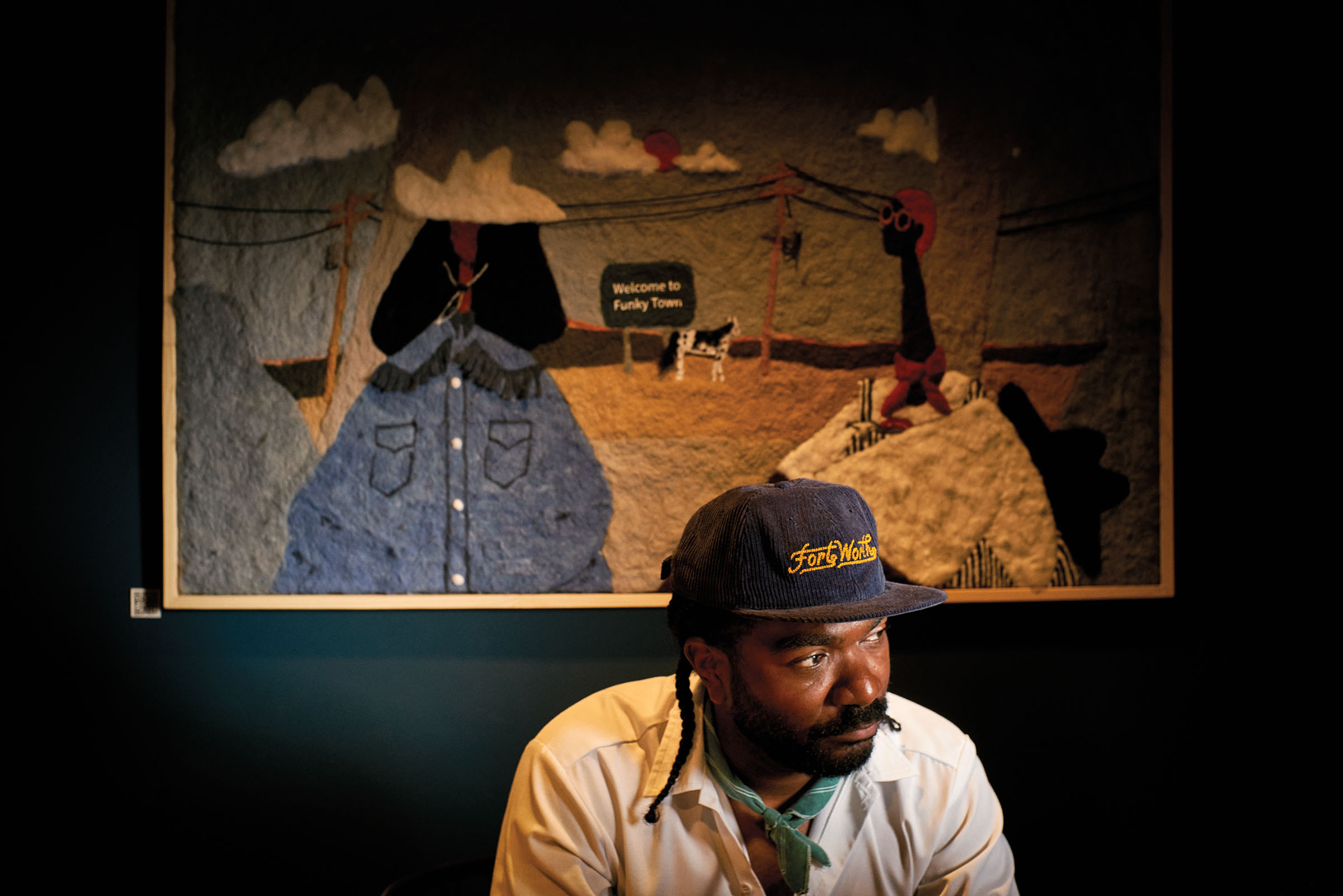 "For the longest time, this town was dominated by aristocratic society and old money, but the influence is shifting toward people who are creating this fly stuff that's creative and fresh."
I grew up in Dallas,
only 30 minutes from Fort Worth, and I can quickly summarize what I thought about Fort Worth in those years: I didn't. About once a year, I loaded into someone's SUV for field trips to the museums or the Stockyards, but the city had the feel of obligation to me. I'd grown accustomed to shopping malls and boxy skyscrapers, and I never felt comfortable around the pens of goats and pigs tended to by country kids who had the bad fortune not to live near a Gap. This was very Dallas of me. Although Dallas and Fort Worth have been roped together into the DFW metroplex, the country's fourth-largest urban area, they have always been foils.
"People call them the twin cities, but it's like twins standing back-to-back and looking opposite directions," says Bud Kennedy, a longtime writer for the Fort Worth Star Telegram. "Dallas always looked to New York and London and Paris, and Fort Worth looks west to the prairie and the cattle ranches and the oil fields."
Another way to say this is that Dallas distanced itself from its roots, while Fort Worth embraced theirs. Or, as the late sportswriter Dan Jenkins, who lived in Fort Worth, put it: "If you want to see Atlanta, go to Dallas. If you want to see Texas, go to Fort Worth."
A military outpost in the mid-19th century, Fort Worth got cooking when the Texas and Pacific Railway came to town in 1876, and it became a stop on the Chisholm Trail. Cattle ranchers were the first millionaires, drawing meat-packing firms like Swift and Armour to the Stockyards in 1902, and turning Fort Worth into a blue-collar town during the decades when white-collar Dallas rose as a banking and retail center. Fort Worth newspaper magnate Amon Carter, born in a log cabin in the small North Texas town of Crafton, was apparently so disdainful of Dallas snobbery that he brought a sack lunch to business meetings so he wouldn't have to give the city any money.
Carter was the man responsible for the Fort Worth Star-Telegram, and he also popularized the city motto "Where the West Begins." He's one of the philanthropists whose values—and fine art collection—shaped the town. When Dallas was chosen for the Texas Centennial in 1936, Carter didn't like the idea of Fort Worth being upstaged, so he secured funding for the Will Rogers Memorial Center. In 1944, it became home to the stock show. A museum bearing Carter's name, housing Western art, opened in 1961 in the emerging cultural district, which grew to include the Museum of Science and History, the National Cowgirl Museum and Hall of Fame, and the elegant grounds of the Modern Art Museum.
The 1972 opening of the Kimbell Art Museum put Fort Worth on the cultural map. Kay Kimbell owned more than 70 businesses, from grain to oil, but he and his wife, Velma, had amassed a collection of works by old masters, including Michelangelo and El Greco. After Kay died, Velma commissioned architect Louis Kahn to build a museum that would become a high-water mark in modernist architecture. A series of austere barrel vaults, made of concrete, travertine, and white oak, the Kimbell is striking from the outside but a marvel of light on the inside, with skylights that run along the ceiling like a silvery spine. Its permanent collection includes Asian and African art, but the bigger draw is European art that time travels from Caravaggio to Monet to Picasso. The museum elevated the city's reputation by providing a highbrow mecca in a prairie town, a curious intersection of cows and culture. The museum will mark its 50th year in October. "I'm delighted to celebrate this enormous milestone with our Fort Worth community," museum director Eric M. Lee says. A week of events kicks off Oct. 4 and includes architecture tours and a family festival on Oct. 8, in addition to a yearlong exhibit on the museum's history, The Kimbell at 50.
The '80s saw the rise of Sundance Square, an urban revitalization before such a term was coined. The project was the brainchild of the Bass family, four billionaire brothers whose wealth began with $2.8 million inheritances from their oil tycoon uncle Sid Richardson, another Fort Worth patron. Suburban flight had emptied downtowns across the country, and in 1979, the Bass brothers began quietly acquiring those derelict properties and restoring them to hotels and retail and restaurants, inspired by urbanist Jane Jacobs, a champion of mixed-use development and historic preservation. They named the area after the gunslinger the Sundance Kid. As the area grew into a thriving entertainment district, including the 1998 opening of the $67 million Bass Performance Hall—a glorious concert venue whose development was led by brother Ed Bass—Sundance Square became a blueprint for downtown renewal across the country. More recently, it paved the way for revitalization efforts in once-blighted areas of Fort Worth like Magnolia Avenue and the Near Southside, which have become two of the city's trendiest neighborhoods.
All this turned out to be quite the draw. For many of the past 20 years, Fort Worth has been the fastest growing large city in the country. It's also the youngest large city in Texas, edging out youthful Austin (33.7) with an average age of 33. This may be partially due to Fort Worth's growing Latino population, which was about 35% in the 2020 census, up from 19% in 1990. Families flocked to a part of the state that offered affordability and opportunity. With its sleepy vibe and lack of pretentiousness, Fort Worth started to look something like the lost dream of old Austin, which is not necessarily something the locals like to hear. "We saw what happened to Austin," Kennedy tells me.
These days Fort Worth real estate is not much cheaper than Dallas. "I can't think of a neighborhood that isn't hot right now," says real estate agent Lisa Logan. Logan has worked in real estate for eight years and has seen a large portion of the city's homes nearly double in price from where they were 15 years ago. "People want a place where houses are cheap, and the people are cool," she sighs, as if watching that ship sail. "Maybe two and a half years ago, but not now."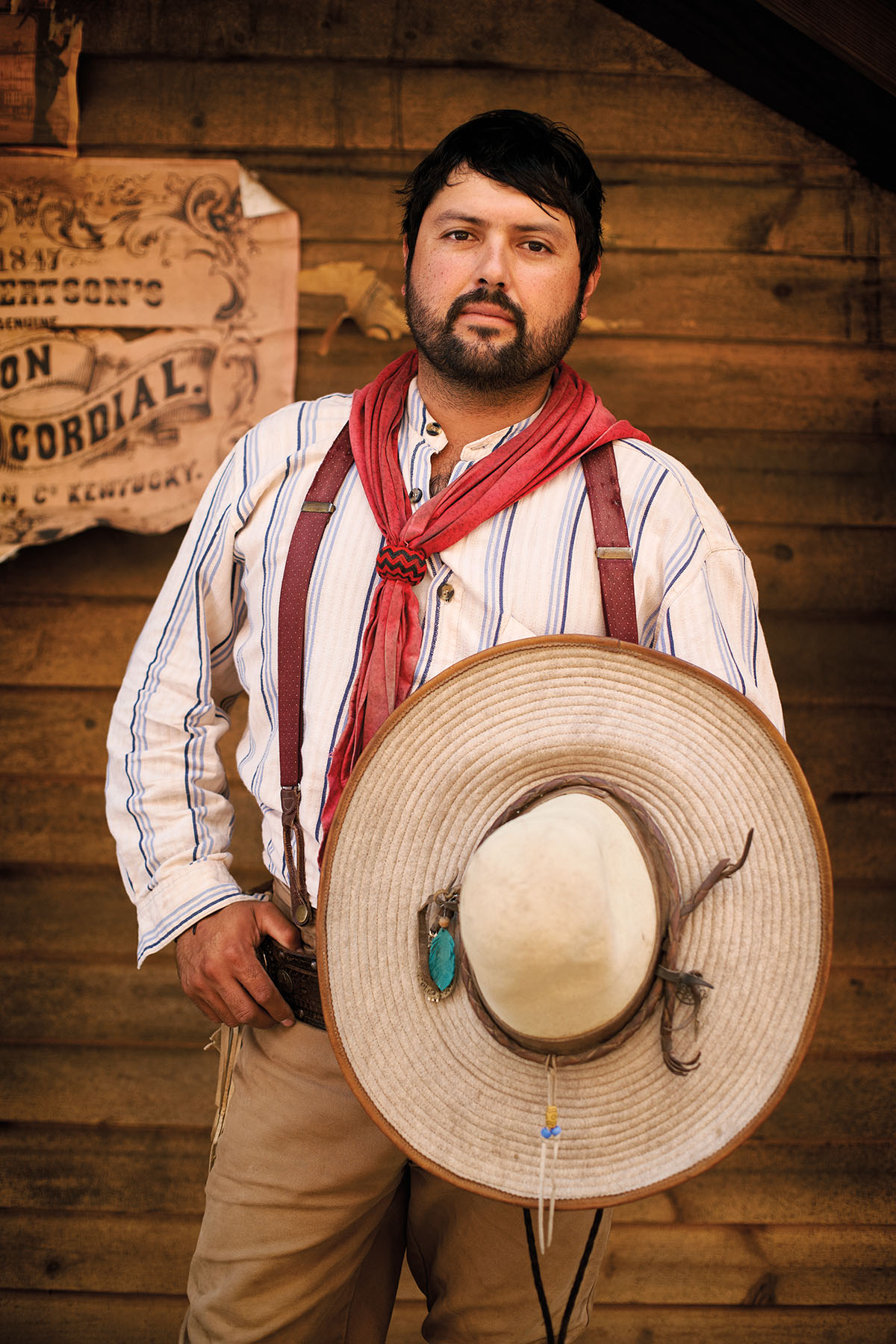 "People call them twin cities, but it's like twins standing back-to-back. Dallas always looked to New York, London, and Paris; and Fort Worth looks west to the prairie, the cattle ranches, and the oil fields."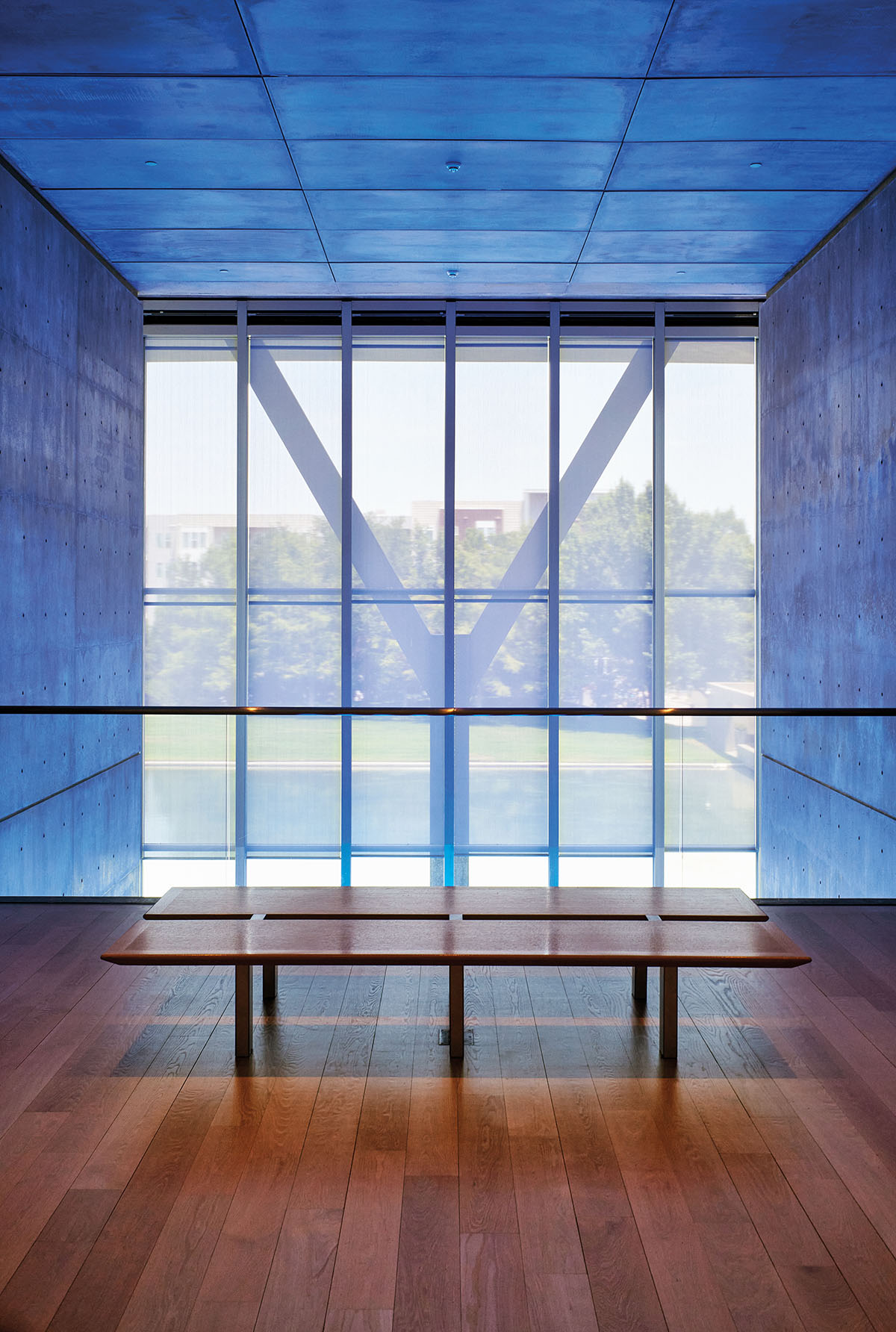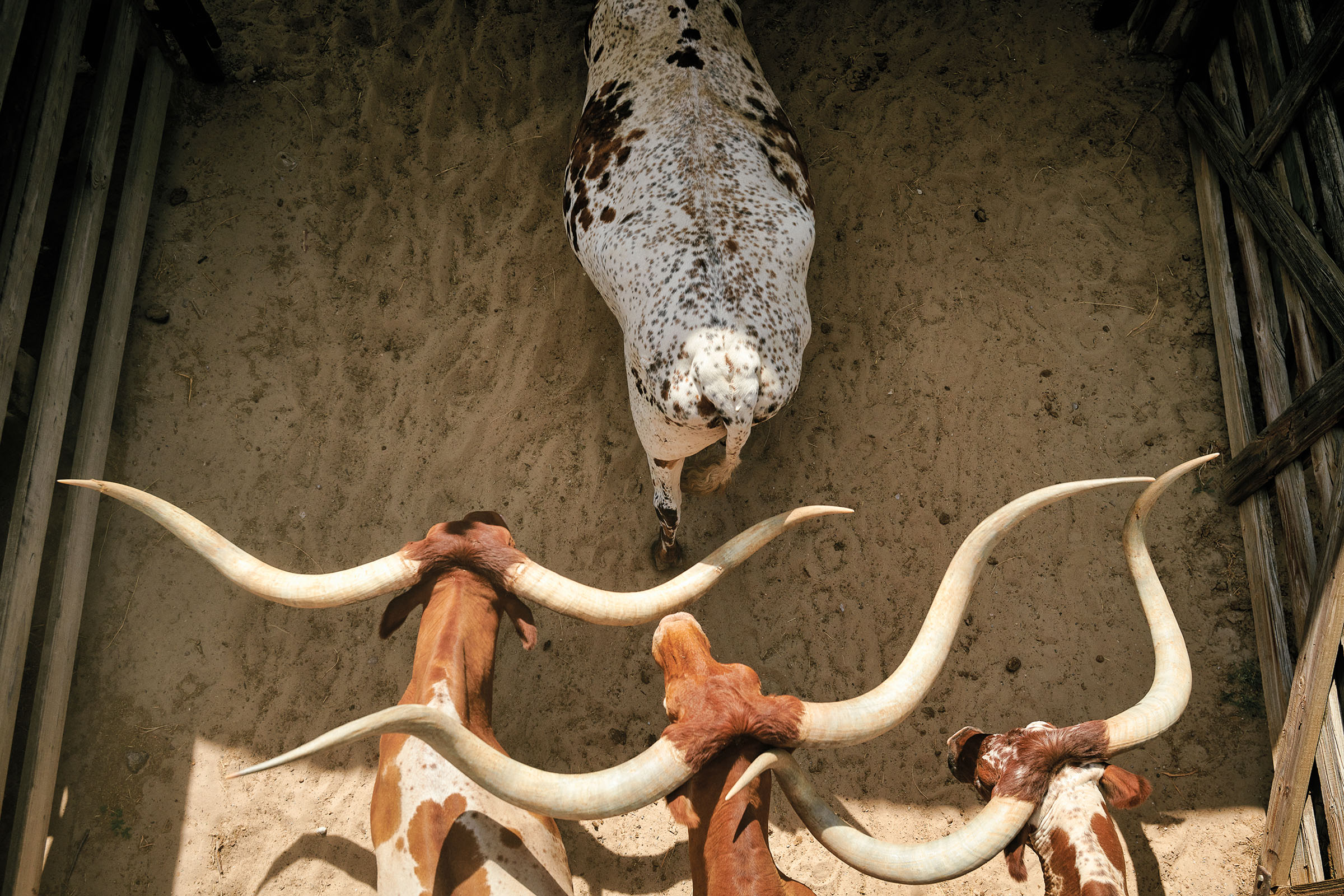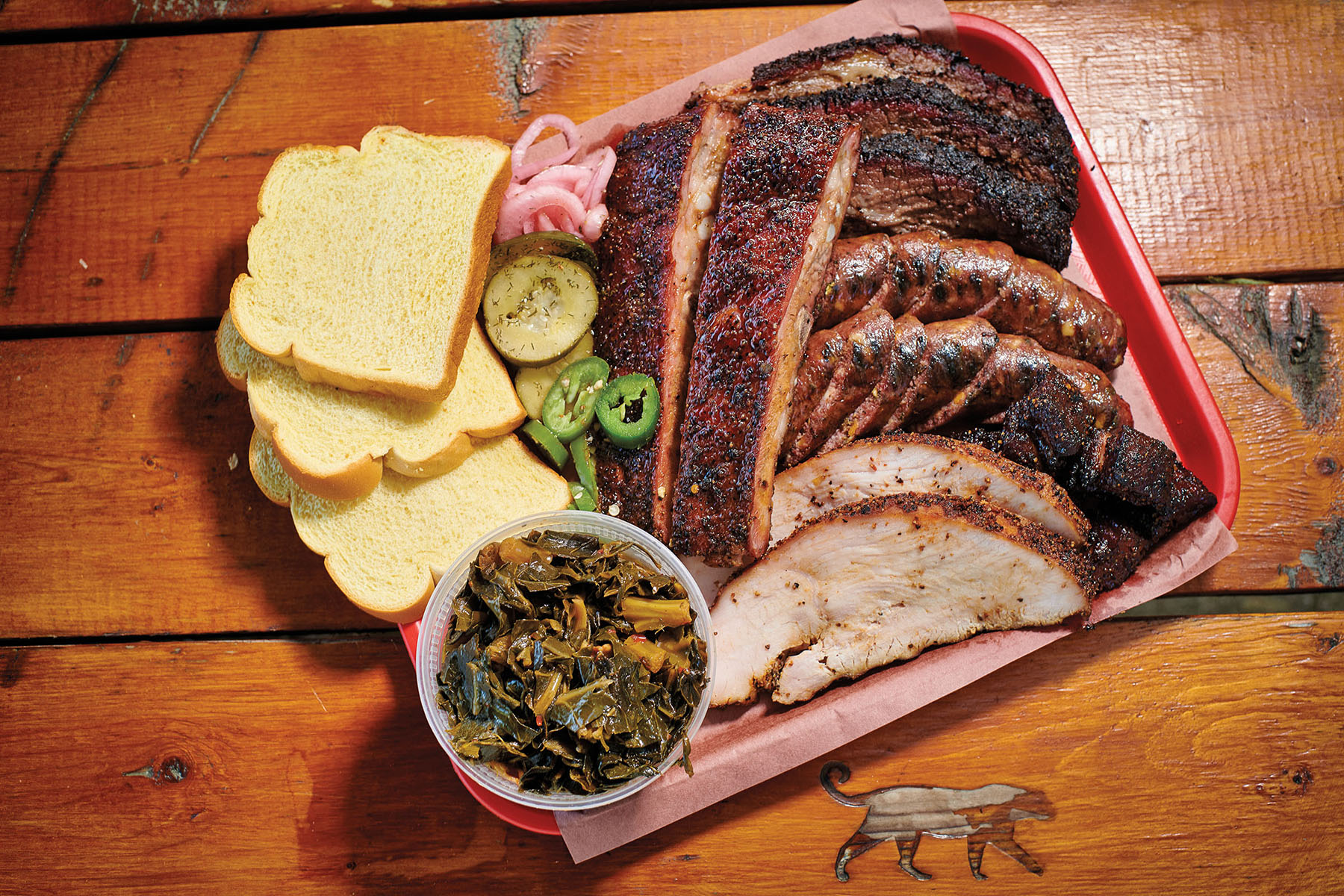 Dallas distanced itself from its roots, while Fort Worth embraced theirs. As the late sportswriter Dan Jenkins put it, "if you want to see atlanta, go to dallas. if you want to see texas, go to fort worth."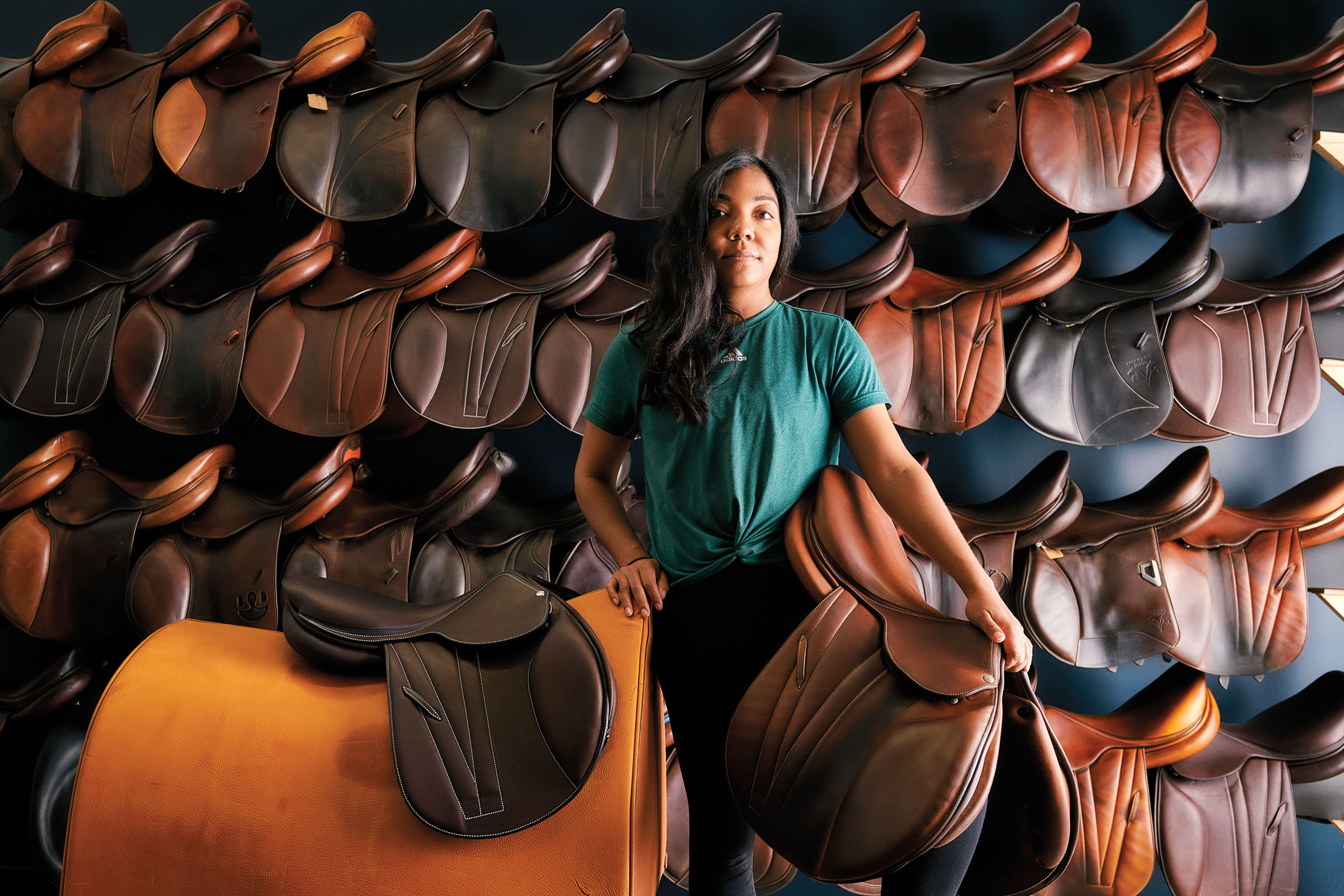 Two and a half years ago
is when I started hanging out in Fort Worth. This was pre-pandemic, and I toured the city's growing craft barbecue scene. Pitmasters have long hailed from Central Texas, but that started to shift in 2016, when Fort Worth's Travis Heim and his bacon burnt ends caught national attention, and he turned what was once a backyard business into a booming local franchise with Heim Barbecue.
The barbecue explosion was a welcome change for a city defined by steakhouses. On a side street of the Near Southside neighborhood, I fell in love with a rustic joint called Panther City BBQ. (Panther City is a nickname for Fort Worth, dating to a 19th-century story about a panther spotted at city hall.) I confess to being nothing of a barbecue aficionado—sausage, fatty meat, all good to me. But I'd never had anything like brisket elote, a decadent heaping of Tex-Mex and barbecue comfort food, served in a cup.
"It happened by accident," says owner Chris Magallanes, who runs the place with his friend Ernie Morales, both of whom left corporate gigs to sling meat full time. "Someone asked for elote, and we didn't have that, so we dressed up some creamed corn, added some queso fresco, hot sauce, cream, and Ernie was like, 'Hey, why don't we put some brisket on this?'" They posted a picture on Instagram, and soon had a sensation. Last October, Texas Monthly named Panther City one of the state's top 10 barbecue restaurants.
As I continued to take trips to Fort Worth, I found new spots to love. Hot Box Biscuit on the Near Southside has the most incredible fried chicken buttermilk biscuit smothered with sausage gravy. The Japanese Gardens is like stepping out of my car and into an enchanted forest. By the time the Stock Show and Rodeo rolled around in January, I was driving to Fort Worth nearly every weekend. I loved pivoting from the grungy hipster neighborhoods to the vaulted hush of the museums to the happy sprawl of carnival rides and cotton candy at the fair. I felt a bit foolish for only discovering Fort Worth now, so many decades after my life began alongside it, but I'm sure I wasn't the only one.
"Everyone from Fort Worth is having that moment where we're rediscovering our city and reinventing it," says Megan Henderson, director of events and communications for nonprofit Near Southside Inc. Henderson grew up in the Fort Worth area and was eager to leave, but she returned several years ago because the place called to her. The tenaciousness of the people. The chance to broaden what felt too narrow. So much potential. "We don't have majestic mountains or beautiful oceans," she says, "but there is a cluster of people who have found themselves in the middle of the damn prairie, and we have an enthusiasm and a passion to make this city better."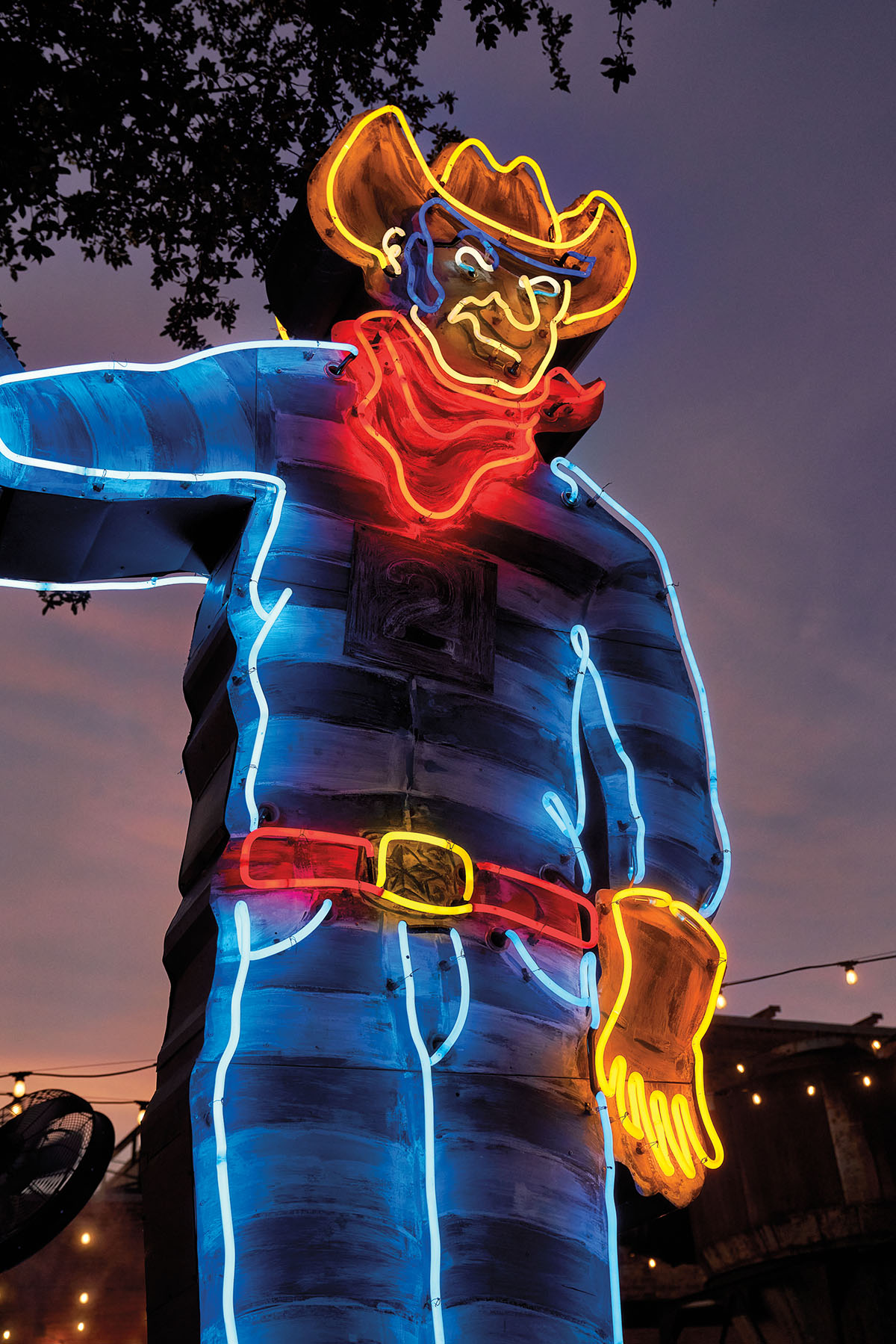 Fort Worth's Fresh Energy
Hookers Grill:
Fried-onion burgers are the specialty, but don't miss the Indian tacos and Indian sundaes (made with fry bread) in this friendly Stockyard joint.
facebook.com/hookersgrillFTW
Hot Box Biscuit Club:
Started as a pop-up, Hot Box is a brunch sensation in its Near Southside storefront, with biscuits and fried chicken so generous you'll have to unhinge your jaw.
hotboxbiscuitco.com
Hotel Drover:
Whimsy meets Western glam in this 200-room Stockyards hotel (nightly rates start at $349), but any visitor can enjoy the chic lobby bar, fine dining, or rambling back patio.
hoteldrover.com
Kimbell Museum:
The 50th anniversary of the gold-standard collection kicks off in October with special programming and events.
kimbellart.org
Hotel Dryce:
A groovy 21-room boutique hotel, with rates starting at $119, for the sophisticated traveler and anyone heading to nearby Dickie's Arena.
hoteldryce.com
Panther City BBQ:
Tex-Mex style mixes with
smoked meats at one of the best new 'cue spots in the state.
panthercitybbq.com
From the October 2022 issue