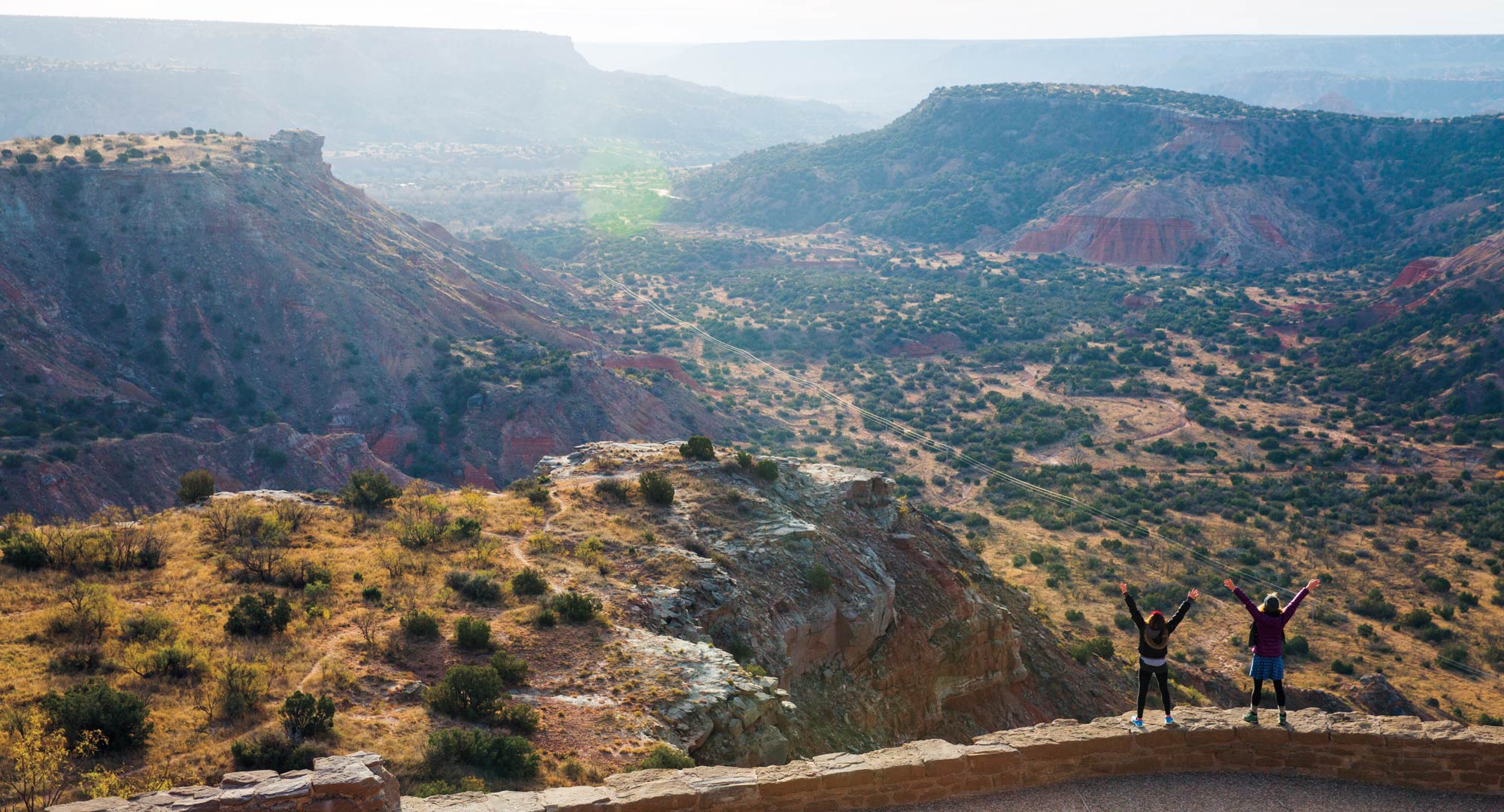 Like many Texas Panhandle natives I grew up on a steady diet of rodeos and stick horses.
So when I think of my Amarillo childhood, I think about Boots'n Jeans. Not the attire, but the retail store. The rustic wooden doors of Boots'n Jeans once beckoned shoppers beneath a life-size sculpture of a wild, rearing horse. Every year, for my birthday, my grandparents took me there for a new pair of ropers.
That was then. In the decades since, the store sold to a big corporation, transformed into a national Western-wear chain, and finally closed for good in 2016 after 43 years. A Jimmy's Egg opened in its place a few months ago.
You can see for miles in every direction…and pretend you're in a Larry McMurtry novel.
You can deconstruct that metaphor anyway you like: "Amarillo sheds its Western heritage" or "Progress replaces boots with brunch" or—because I can't remember the last time I shopped there—"People change." But those sentiments are too simple. Amarillo's Western history is too entrenched to be yanked off like a dusty pair of Tony Lamas.
The first pioneers arrived here in the late 1880s, staking a railroad trading stop in the middle of the Texas Panhandle. Before long, Amarillo had become the largest cattle-shipping station in the country and a financial hub for the ranchers who lived here.
Today it's another kind of hub, and the 230,000 residents in Amarillo's immediate metro area are only part of the story. The "Yellow City"—amarillo means yellow in Spanish—serves as the cultural, retail, and medical heart for the Panhandle's 26 counties and 400,000 residents. And with 8 million travelers barreling across Interstate 40 every year, it's also an unexpected tourism destination. For many visitors, including British tourists traveling historic Route 66 and Germans looking for genuine Texas, the only part of Texas they see is Amarillo. Says one local hotelier, "This is what they think Texas looks like."
That's not a bad thing. Within a mile of my southwest Amarillo home lies actual ranchland complete with rickety old wooden windmills. To the north, the Canadian River carves rugged mesas. You can see for miles in every direction. If you squint—and ignore the modern-day wind turbines—you can pretend you're in a Larry McMurtry novel.
I guess that's another metaphor.
Today, in downtown Amarillo, construction cranes interrupt the city's skyline as Amarillo builds a $45 million ballpark that will house a Double-A team in 2019. The interstate is subject to constant construction, with traffic cones demarcating sections of heavy use and future growth. Hungry travelers stop at legendary Western-themed restaurants like the Big Texan Steak Ranch and at newer joints they saw on the Travel Channel.
In other words, Amarillo is currently at a crossroads between its past and future. Wondering where we might end up, I decide to do something that always brings insight: I try a new perspective. I decide to become a hometown tourist, sampling highlights from Amarillo's traditional past and forward-looking present. What does the city have to offer outsiders? And where is Amarillo headed?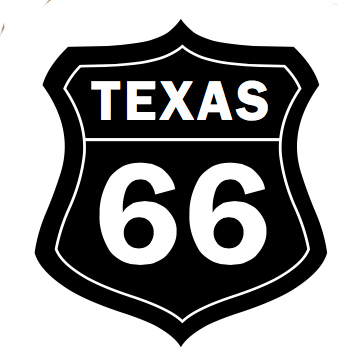 OLD-SCHOOL AMARILLO
The Big Texan
Worldwide, Amarillo is probably most famous for The Big Texan Steak Ranch and its free 72-ounce steak ("if eaten in one hour"), a deal promoted on billboards from Arizona to Arkansas. R.J. "Bob" Lee opened the restaurant in 1960. In front of the grill, he reserved a table for cowboys from the nearby stockyards, selling them nickel beer and watching them devour beef. Lee settled on the steak challenge and over-the-top Western décor because he saw how these real-life cattlemen captivated travelers and thought a Texas-style eating contest could attract new customers.
Today, Lee's sons Bobby and Danny manage The Big Texan, which now operates a craft brewery on-site. The restaurant's interior is a cinematic saloon come to life, complete with taxidermy mounts, Longhorn displays, and tables laden with all manner of steaks. Danny tells me about a customer who visited The Big Texan with his granddad decades ago, and as an adult made a point to bring his own grandkids here just for the experience. He says the family encounters those comments all the time. "I never get tired of hearing that," Bobby adds.
In other words, if you visit Amarillo, you pretty much have to come here, if only to say you've been.
Oliver Saddle Shop
The steaks at The Big Texan notwithstanding, the best-smelling place in Amarillo is this saddle shop operated by Richard Oliver and his sons, Bryan and Zeb. My nose guides me to the back workshop, where Richard finishes a custom saddle for a rancher in Palestine while Zeb sews medicine bags for their booth at a rodeo. Beautifully designed, hand-tooled chaps, belts, and other products round out the retail side of the shop.
Richard's grandfather, C.W. Oliver, opened the business in 1917 in Vernon before bringing the family to Amarillo in 1960. "We're among the oldest working saddle shops in Texas, at least under the same family," Richard says. These days, many saddles are mass-produced, so it's refreshing to see a family practicing a traditional, meticulous craft. If you're ever at a rodeo or around working cowboys, ask them about Oliver Saddle. They'll know the name. Then they'll show you their saddles.
AQHA Museum
Whenever I drive past the American Quarter Horse Hall of Fame & Museum, I see horse trailers from throughout the United States in the parking lot. That's because while the museum showcases artwork and sculpture celebrating the American quarter horse, the adjacent building is the headquarters of the American Quarter Horse Association, the largest single-breed animal registry in the world. Engraved on the concrete floor of the museum's Grand Hall is a lineage chart going all the way back to the early 1700s. Even if the names mean nothing to you, it's fun to trace, say, the progeny of prominent quarter horses Old Fred and Little Joe.
But if you're not a rancher or horse owner, this highly regarded museum is still worth a stop. Kids and adults alike will love the theater and entertaining exhibits on the first floor, and the well-designed displays of memorabilia and photos on the second floor make for fascinating browsing. "The horse has been a partner to man for as long as man can remember—a partner in work, a partner in play, a companion," museum Curator Crystal Phares says. "They're a huge part of our history. It's amazing to see the way horses affect people."
Palo Duro Canyon
Fifteen minutes by car southeast from Amarillo, the flat plains give way to an ancient geological wonder. Palo Duro Canyon is 800 feet deep and 120 miles long. As locals like to remind outsiders, that makes it the second-largest canyon in America. Outdoor enthusiasts stream to Palo Duro Canyon State Park to enjoy its stunning scenery. Hiking trails take visitors past goblin-like orange hoodoos—the Rock Garden Trail is my personal favorite—and a growing mountain-bike community enjoys streamside pedaling as well as more challenging terrain.
The area used to be part of Charles Goodnight's JA Ranch, once one of the largest cattle operations in the world. Near the entrance to the park, a few grazing Longhorns represent that history. Before you enter, stop at the new Palo Duro Canyon ZipLine Adventure Park. It's not exactly authentic Old West, but I doubt even the stern Colonel Goodnight would have passed up the opportunity to soar a quarter mile across his canyon.
Cadillac Ranch
If Amarillo is famous for its free 72-ounce steak, it's also known around the world for Cadillac Ranch, the much-photographed art installation west of the city. Surrounded by farmland, Cadillac Ranch features 10 vintage Cadillacs buried tail-up in the dirt. The meaning of it all is disputed—Is it a nod to the American dream? The open road?—so don't try to make sense of it.
Just do what everyone else does, and leave some legal graffiti. At some point, spray-painting these cars became the thing to do at Cadillac Ranch. Don't worry about bringing your own spray paint. Just grab a can from the pile near the cars.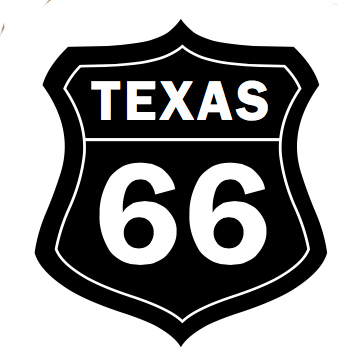 Contemporary Amarillo
Food & Drink
These days, there's more to Amarillo's dining scene than chicken-fried steaks and T-bones, thanks to a rapidly growing culinary community. In east Amarillo, a cash-only dive called the Coyote Bluff Cafe, located south of I-40 on Grand Street, offers a spicy Burger from Hell. The devilish half-pound burger is accompanied by sautéed jalapeños, Tabasco sauce, and a secret habanero-based "Coyote Hell Sauce."
Then there's YCSF Craft. Just a couple years old, this establishment has already been featured on the Travel Channel for its unusual dishes, from rémoulade-drenched "Animal Fries" to Korean-style bulgogi steak tacos. YCSF stands for "Yellow City Street Food," and Chef Scott Buchanan is all about experimentation. "We're taking different regional cuisines and focusing them through a local lens," he explains. "We want to try and capture an experience and share it with the city." In addition to YCSF, Buchanan and his business partners will soon open Six Car Pub & Brewery, a downtown restaurant on Polk Street.
Jack Sisemore Traveland RV Museum
Whether they cruise in Winnebagos or not, locals are as familiar with Jack Sisemore's Traveland as any other Amarillo business, thanks to a catchy jingle and ubiquitous local TV advertisements in the 1980s and '90s. Sisemore started the dealership in 1974 and, until selling to Camping World last year, owned and managed the business with his son,
Trent. Nationwide, the duo are known as the founders of the Keystone line of recreational vehicles. Less familiar, however, is the real jewel of the dealership: the Jack Sisemore Traveland RV Museum, which is tucked behind the rows of travel trailers.
Decades ago, the Sisemores began collecting and restoring vintage RVs, including the oldest Fleetwood in existence and the bus that appeared in the 2006 Robin Williams comedy RV. What catches my attention is a shiny 1935 Torpedo, the world's oldest Airstream. Most of the museum's vehicles allow visitors to explore them, but this one is so rare it has a "please don't touch" sign. I'm tempted to disobey, but Trent is standing right beside me. He guides me through the exhibits because Jack is away on his annual RV vacation. Of course he is.
"Whenever my dad saw a really unusual RV, he would try to trade for it," Trent says. "At this point, people contact us almost every day asking if we want theirs." The museum opens during business hours and is accessible from the front desk of the dealership.
The Galleries at Sunset Center
From the Georgia O'Keeffe watercolors at the Amarillo Museum of Art to works by local and national artists at high-end spaces like Cerulean Gallery, Amarillo's art scene is surprisingly robust. Art lovers can experience this diversity at The Galleries at Sunset Center, a concept created by the late Ann Crouch, a local artist and philanthropist who converted the retail spaces of this former mall into working studios and galleries for around 60 different artists. Most are available to discuss their work during the monthly "Art Walk," a free event that runs 5 to 9 p.m. on the first Friday of every month.
One of my favorite galleries showcases the primitive, hand-molded Colombian-style pottery by ceramic artist Luz Angela Crawford. "Pottery" doesn't do these clay pieces justice. They're sculptures.
Amarillo Botanical Gardens
Locals mostly know this amazing garden complex for its annual Christmas event, when the 4 acres transform with Christmas lights. We locals are missing out, because—news flash—gardens are a lot prettier during the spring and summer.
Again, we'd do well to follow a tourist's lead. "Hardly a day goes by in the summer that we don't see someone from outside the country," says Greg Lusk, director of gardens. The Amarillo Botanical Gardens include a tropical conservatory, a full-fledged Japanese garden (opening this spring), and plenty of native plants that thrive in this arid, windy landscape. This nonprofit is at its best from May through October, of course, when the colorful outdoor gardens are flourishing in addition to the protected greenhouses.
ABG evolved out of gardening clubs that began in the 1920s. Lusk says he views the gardens as a "museum for plants," where visitors get an enriching blend of culture, the arts, and science. For some, the existence of such a lush environment in the harsh Panhandle climate may be unexpected. "That's what makes us valuable here. People assume that it's difficult to grow plants in Amarillo, so they don't even attempt it. But if I can grow it here, they can do it at their home," Lusk says.
Globe-News Center
The most visible building on Amarillo's skyline may be the 31-floor Chase Tower, known locally as "the tallest building between Dallas and Denver." But conversation tends to fizzle once you get past its size and blocky vertical lines.
But the Globe-News Center for the Performing Arts? That's a building worth talking about. The Globe opened in 2006 and hosts resident companies like the Amarillo Opera, Amarillo Symphony, and Lone Star Ballet as well as ticketed single-night shows by performers ranging from Cheech Marin to Lyle Lovett. The undulating roof and multicolored glass—set against a red sandstone exterior—give it a striking appearance. But the real magic is on the inside, where an orchestral shell radiates from behind the stage into complicated layers of stained wooden panels. Everyone says the acoustics here are world-class, but during a recent Amarillo Symphony performance, I got lost staring at the design. Composer Paul Hindemith's Kammermusik washed right over me. Maybe that's the point.
—
Saddles and steaks. Sculptors, chefs, and symphonic atmosphere. These days, Amarillo is more than a cowboy town. The city definitely has Western roots running deep beneath the hard-packed soil, but the roots only tell part of the story. They serve as a solid anchor—with the wind around here, sometimes you need one—for branches that reach in surprising directions, and continue to grow.
---
Amarillo native Jason Boyett has written for American Cowboy, Paste, The Guardian and other publications. He produces and hosts Hey Amarillo , an interview podcast focused on his hometown.
Photographer Erich Schlegel travels the world in search of terrific images, but he always returns to Texas.
---

Amarillo Essentials
For general travel information about Amarillo, contact the Amarillo Convention & Visitor Council,
800-692-1338;
visitamarillo.com.
The Big Texan Steak Ranchis at 7701 E. I-40.
Call 806-372-6000;
bigtexan.com.
Oliver Saddle Shop is at 3016 Plains Blvd.
Call 806-372-7562;
oliversaddle.com.
The American Quarter Horse Hall of Fame & Museum is at 2601 E. I-40.
Call 806-376-5181;
aqha.com/museum.
Palo Duro Canyon State Park is
in Canyon, about 15 miles southeast
of Amarillo.
Call 806-488-2227;
tpwd.texas.gov.
Palo Duro Canyon ZipLine Adventure Park; palodurozip.com.
Cadillac Ranch is at 12601 W. I-40.
Coyote Bluff Cafe is at 2417 S. Grand St. Call 806-373-4640; coyotebluffcafe.com.
YCSF Craft is at 2916 Wolflin Ave.
Call 806-353-9273.
Jack Sisemore Traveland RV Museum
is at 4341 Canyon Drive. Call 806-358-4891;
rvmuseum.net.
The Galleries at Sunset Center are at
3701 Plains Blvd. See amarilloartists.com.
Amarillo Botanical Gardensare at
1400 Streit Drive. Call 806-352-6513;
amarillobotanicalgardens.org.
Globe-News Center for the Performing Arts is at 500 S. Buchanan St.
Call 806-378-4297; amarillociviccenter.com.
From the February 2018 issue