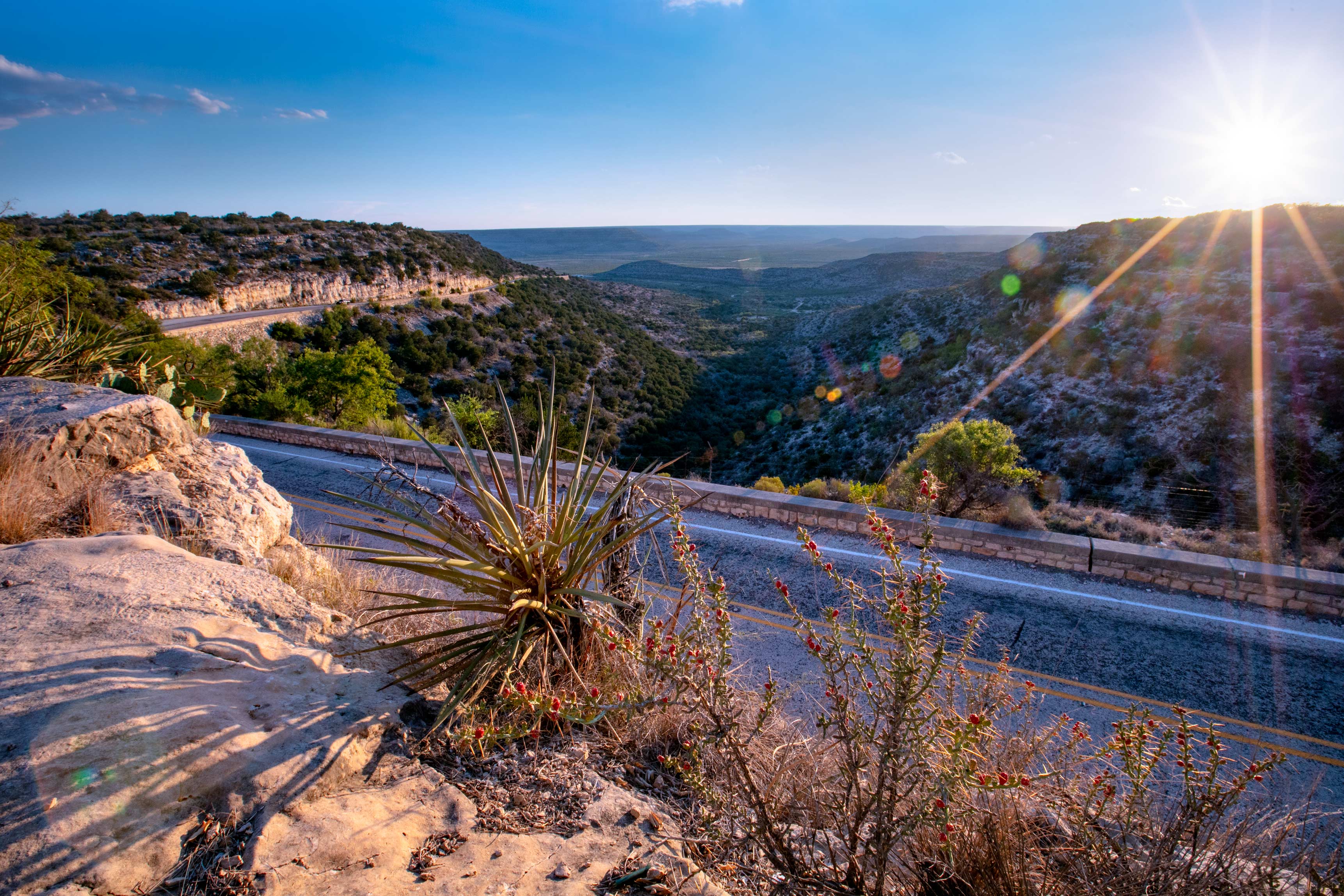 The best road trips allow time for detours off the beaten path. Though it can be tempting to choose the most expedient route, it's often the "long-cuts" that make a trip memorable. One of our family's perennial favorites is the Sheffield Loop, a 20-mile scenic drive on State Highway 290, just off Interstate 10 west of Ozona.
On a recent trip out West, we stopped as usual at the Fort Lancaster Scenic Overlook, where shaded picnic tables provide a perfect spot for lunch with a dramatic view of the Pecos River valley below. Historical markers document the importance of the Chihuahua Trail to native tribes, European settlers, the U.S. Army, and gold seekers bound for California; like us, they enjoyed stopping near here for water and a bite to eat.
From the overlook, the road curves down to the river valley, revealing Fort Lancaster State Historic Site. The Texas Historical Commission site beckons upwards of 4,000 travelers a year—many of them on their way to Big Bend—to tour the ruins that once housed soldiers guarding the old Lower Government Road between San Antonio and El Paso. Check out one of the golf carts—included with the nominal admission fee—for an easier way to explore the trails around the fort.
Back on SH 290, the road crosses the Pecos at a narrow truss bridge and twists through scrub-covered hills toward Sheffield before eventually looping back to the interstate. But for 30 glorious minutes, with nary a car in sight and a seemingly endless line of puffy cumulus clouds overhead, the noise and traffic of I-10 feels worlds—and centuries—away. It's the type of road trip detour that's less about getting somewhere and more about enjoying the unexpected revelations of the road.
Emily Roberts Stone, Executive Editor