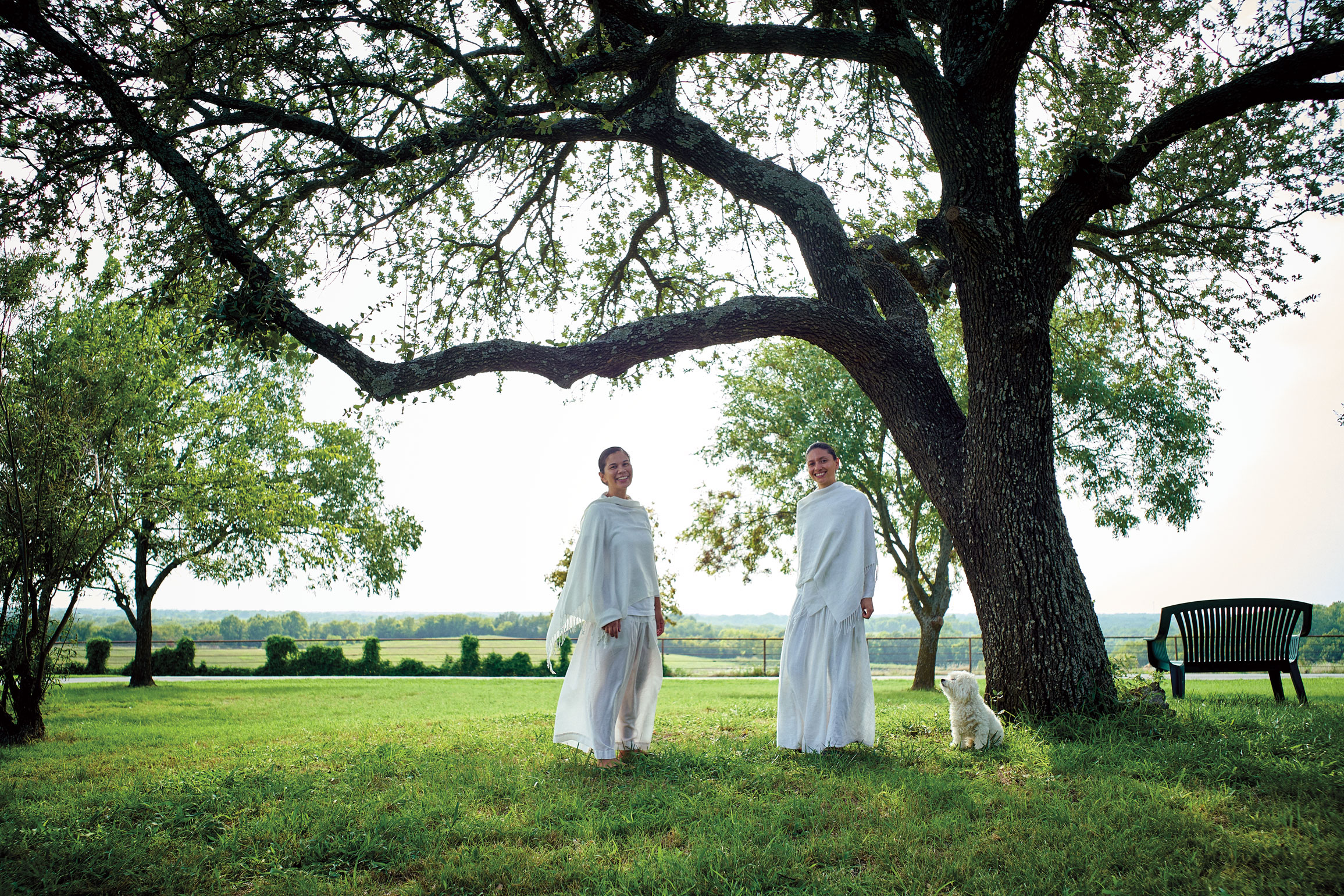 "Hi! My name is Kimya. I'm being silent. Thank you for understanding." The note, jotted on a sheet of paper, was my way of explaining to the folks in the cafeteria why I only smiled, nodded, and bowed when they greeted me.
In an attempt to quiet my mind and turn my attention inward, I'd come to the small town of Windom, an hour and a half northeast of Dallas, for a 36-hour silent retreat. Over a dinner of white rice, lentil curry, and homemade yogurt, my fellow retreaters at the Siddhayatan Spiritual Retreat Center, a Jain ashram, smiled knowingly as I folded my handwritten greeting into a square and tucked it into my pocket. "Oh, I did that for half a day once," said Carmen, a 37-year-old mom from Saskatchewan, Canada, a devotee who'd come to the ashram to help out with a kids' camp the following week. "It's so hard if you're a chatter like me."
I smiled wide, pointed at myself, and nodded. Carmen responded with a wink. "You're a chatter, too? Doesn't seem like it."
Siddhayatan Spiritual Retreat Center
9985 E. State Highway 56,Windom
903-487-0717
siddhayatan.org
Ashram Accommodations
Prices for retreats vary; standard accommodations, which includes meals, range from $75 to $125 per night.
Silence is common at Siddhayatan, but there are a variety of other retreats at the ashram, or monastery, that range from fasting and yoga to addiction and PTSD healing—all with a spiritual but not dogmatic bent. The ashram's founder, Acharya Shree Yogeesh, dresses in an unadorned white robe as he teaches courses on meditation, delivers lectures, and leads twice-daily mantra chanting. He seems kind, but aloof, as one might imagine of a mildly YouTube famous spiritual leader (he has more than 70,000 subscribers). His videos, podcasts, and books draw devotees and curious soul-searchers from around the world to the 200-acre site, which opened in 2008. And while I don't practice Jainism, an ancient Indian religion, the principles Acharya Shree advocates are mostly tough to find fault with: nonviolence, health and well-being, and compassion.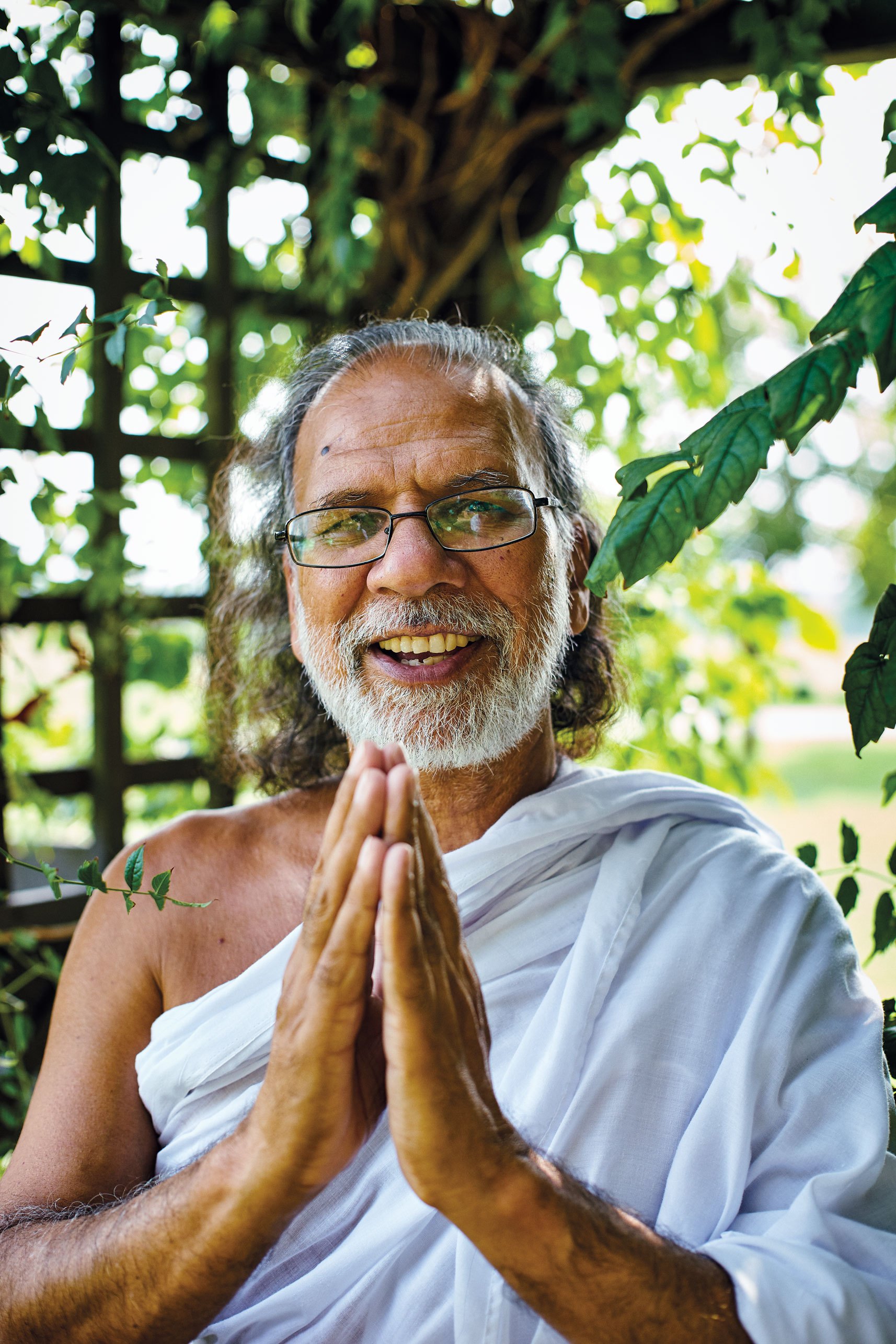 Jainism is just one belief system that practices silence as a way to connect more deeply with higher powers, to achieve deeper meditations, and to contemplate more clearly. In a busy, digital-reliant life, I'd been feeling like I had no time for personal reflection. My go-go-go ways weren't allowing me to actually evaluate how things were going, how my life could be improved, and what I actually wanted. So I figured a good dose of silence would eliminate distractions and force me to face the tough questions.
There's very little to distract one at Siddhayatan. Golden grass covers a rolling landscape that is mostly empty save for several artificial ponds, and the architecture is exceedingly modest. Acharya Shree showed me to my private room in a shared dormitory: A twin-size bed with a dark-green quilt was pushed against one wall, and a nightstand and lamp stood beneath a small window. There weren't many furnishings beyond that. But the point of an ashram is to live with as much humility as possible, like monks would.
Surprisingly, I didn't find it too difficult to be silent. It took the pressure off initiating and continuing conversations, but I did carry around a notebook and pen. If I had a burning question or extreme desire to express something, I wrote it down. After dinner on my first night, I followed Michael, a former professional musician, to the animal sanctuary in the back of the property where goats, sheep, rams, mules, donkeys, horses, pigs, peacocks, and one cow live. Michael takes care of the animals and lives at the ashram full-time. He chatted with me sporadically on the eight-minute walk there, and I responded with thumbs up, thumbs down, and more abstract forms of sign language and animated facial expressions. I tried very hard not to coo at the donkey who rubbed against my arm with his long velveteen ears.
The only time I wasn't silent was during the mantra chanting, which happens before breakfast and dinner. In an effort to get the full experience I stumbled through the Sanskrit songs, which mostly have to do with increasing spiritual well-being and overcoming obstacles—which I'm all on board for.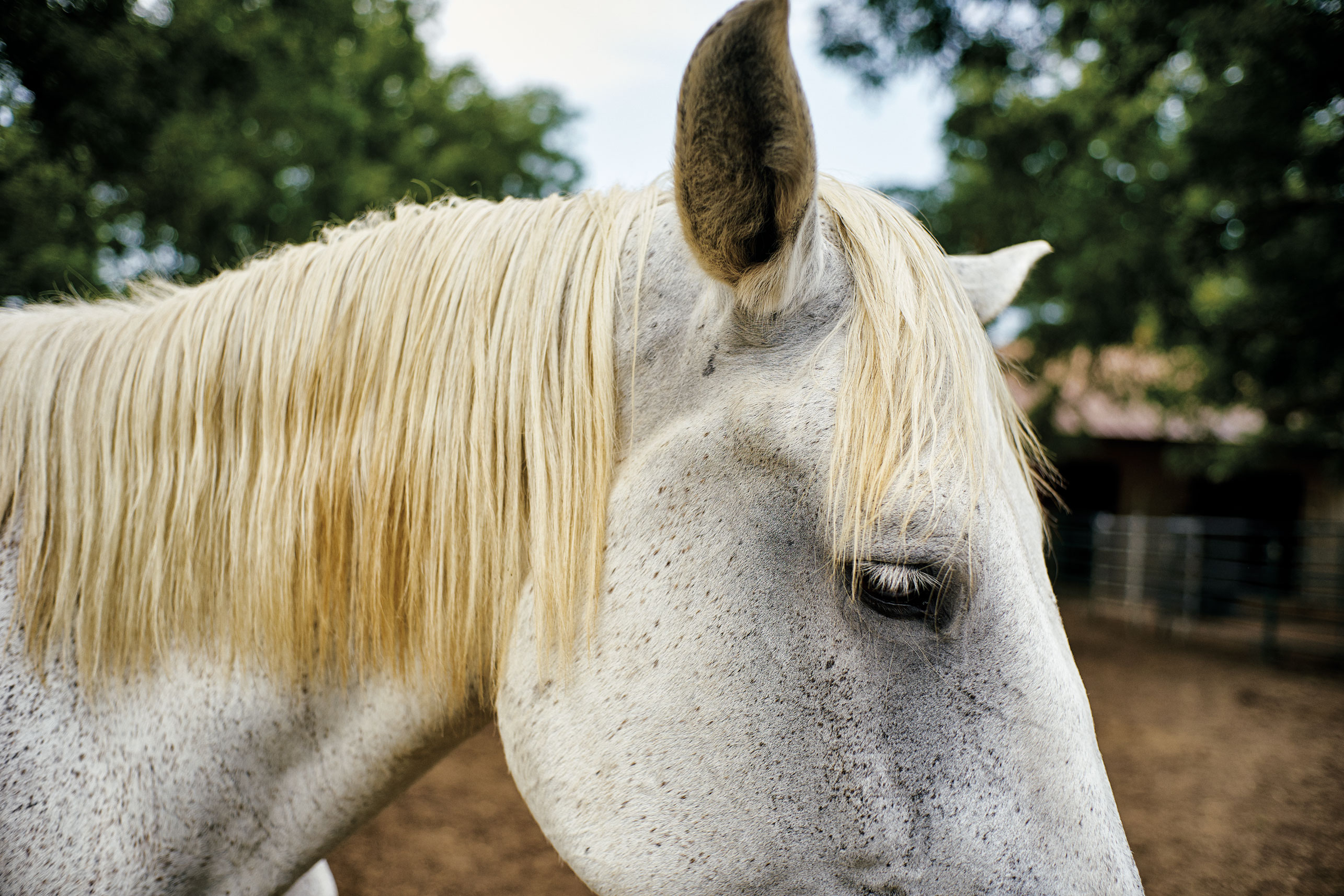 Aside from the chants and the delicious vegetarian breakfasts, lunches, and dinners (the dairy products, from yogurt to mozzarella, all come from the cow in the animal sanctuary that is milked twice a day), my schedule was wide open to do as I pleased. Other types of retreats might have more rigorous class schedules depending on their needs, but I spent my time reading, journaling, constructing a puzzle, napping, and walking around the property, with one yoga class thrown in for good measure. Phones aren't forbidden, but they are discouraged; every time I started to pick up mine by habit, I sighed and put it back down.
Time passed slowly on the porch as I sat on mismatched patio furniture and gazed beyond the iron fence and past the tree line, the cicadas' hums approaching crescendo. But boredom is good for you. It allows the mind to wander; it enhances creative energy. It was exactly the spiritual awakening I needed—the desire to pick up a pen and put it to paper (not for work) and take pleasure in the innate. Sometimes you travel to see something new; sometimes you travel to see yourself again.