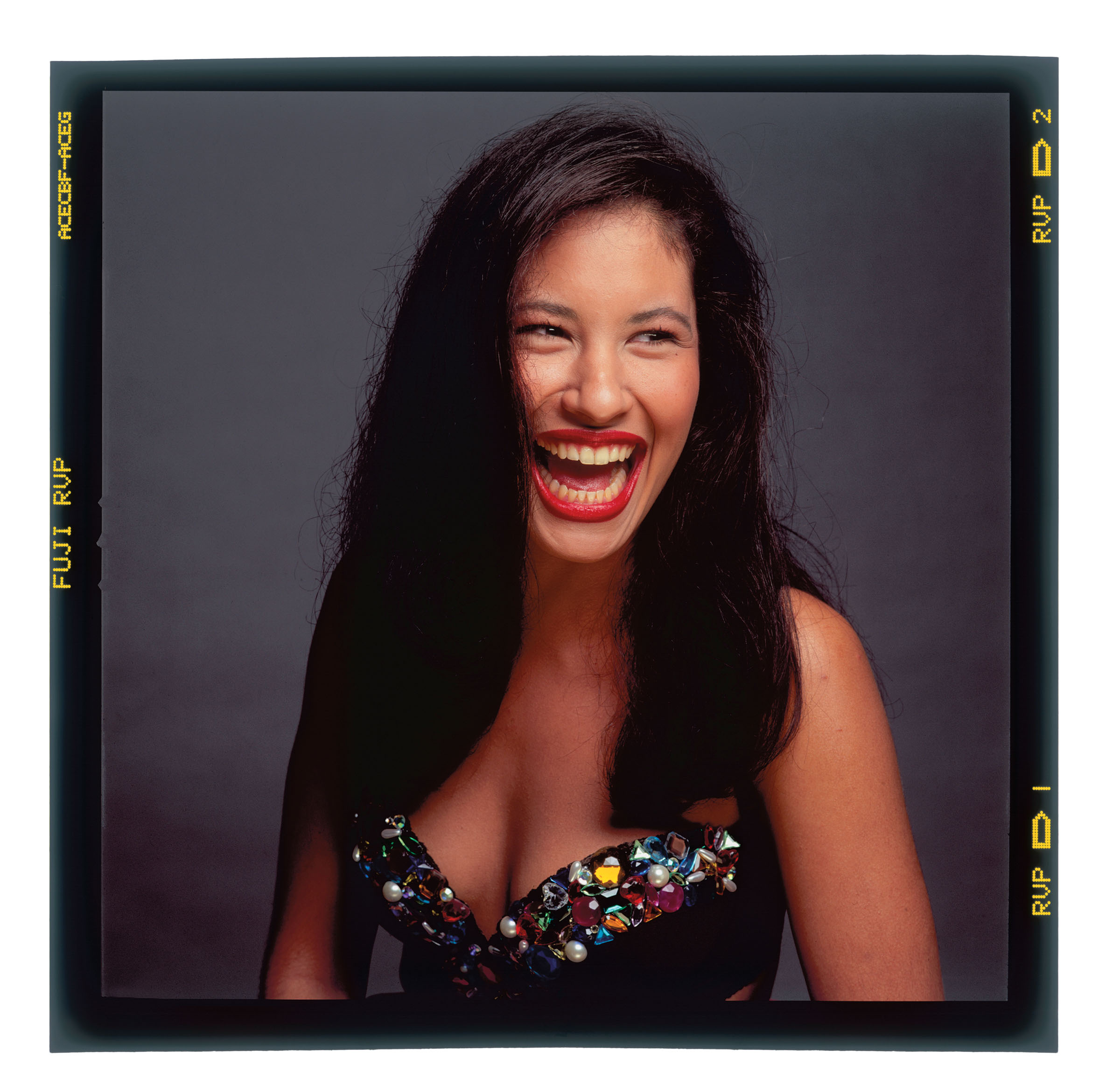 Más magazine contacted San Antonio commercial photographer John Dyer in 1992 to do a shoot with a rising young singer from Corpus Christi named Selena. Although she'd just turned 21, she was already winning Tejano Music Awards, packing dance halls, and selling hundreds of thousands of records. "She was just starting to get on people's radars," Dyer recalls. "She was very comfortable with herself, happy and full of energy, very unprepossessing."
Two years later, Dyer did a second photo shoot on assignment for Texas Monthly, for a profile I had written. I interviewed her on her tour bus before a show in Austin and was struck by her natural beauty before she put on her stage makeup. She came to the shoot that way: dressed casually and looking natural.
"I suggested photographing her like that," Dyer says. "I was trying to get her to tone it down, but she gave me this look. So did her father and mother. It was clear that the family had this image of how they wanted her to present herself. I realized it was a losing battle."
Dyer photographed a very different Selena at the second shoot. She was a 23-year-old star then, and everyone wanted a piece of her. She seemed worn out by the demands, Dyer remembers, so he went with the mood she was in, focusing on intimate close-ups.
Both Selenas are seen in the five portraits comprising the Selena Forever/Siempre Selena exhibit at the McNay Art Museum in San Antonio, on display through July 5. Three large-format photographs, including this one, depict the young, upbeat woman of unlimited potential. The two smaller photographs are of a wizened talent at the top of her game, trying to keep up with the obligations of celebrity. Less than a year after that second session, Selena would be gone forever.
From the March 2020 issue