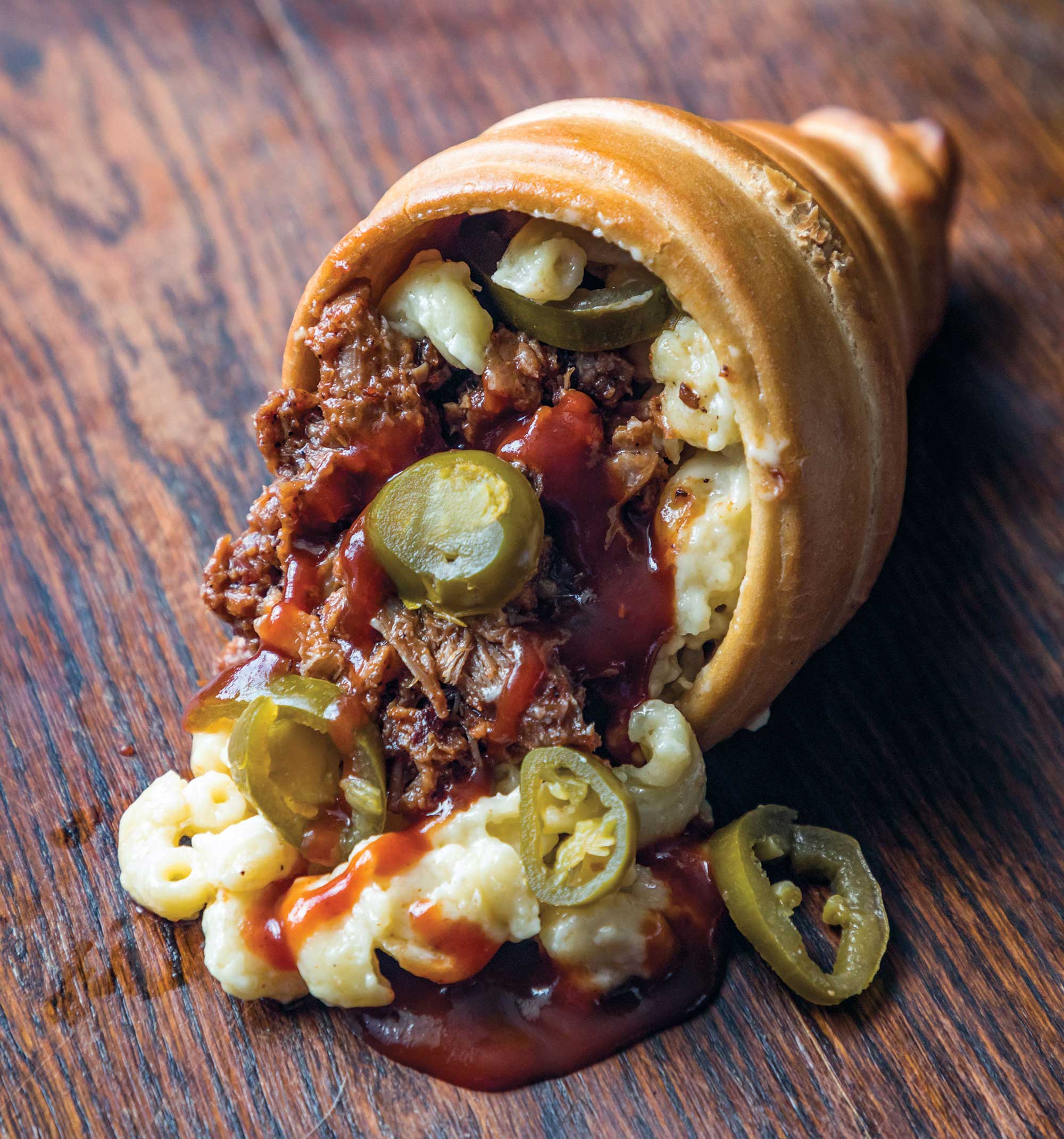 Root, root, rooting for the home team works up a mighty hunger. At some stadiums around the state, the snacks have become bigger, bolder, and more ridiculous—take for example the Texas Rangers' Globe Life Park in Arlington, which debuted a 2-pound chicken tender on its 2019 menu. But some arenas attempt to make their offerings ambitious in a different way, even scoring notable Texas chefs to create menu items. While hot dogs and nachos aren't going away anytime soon, fans can also find high-class dining to fuel them.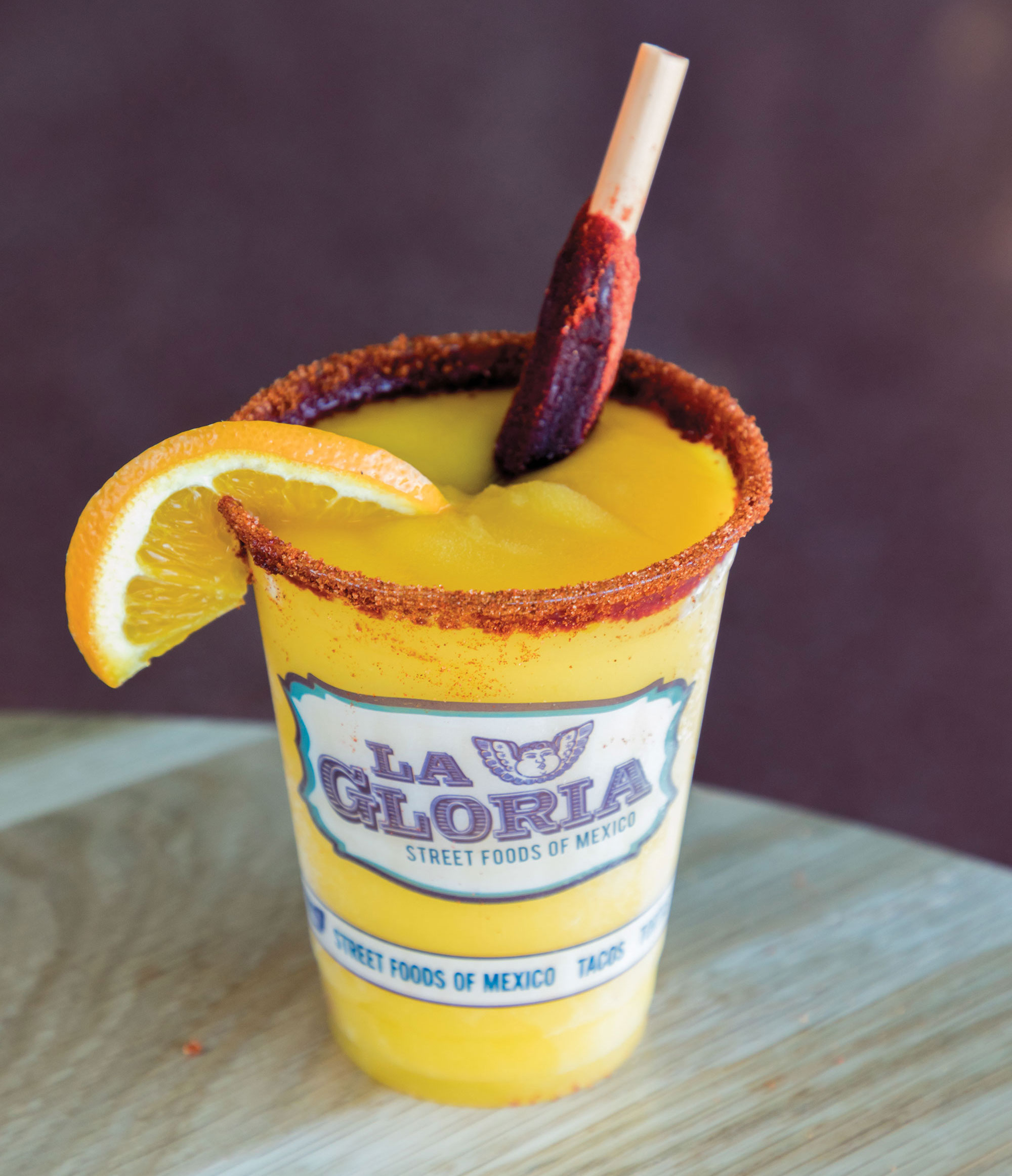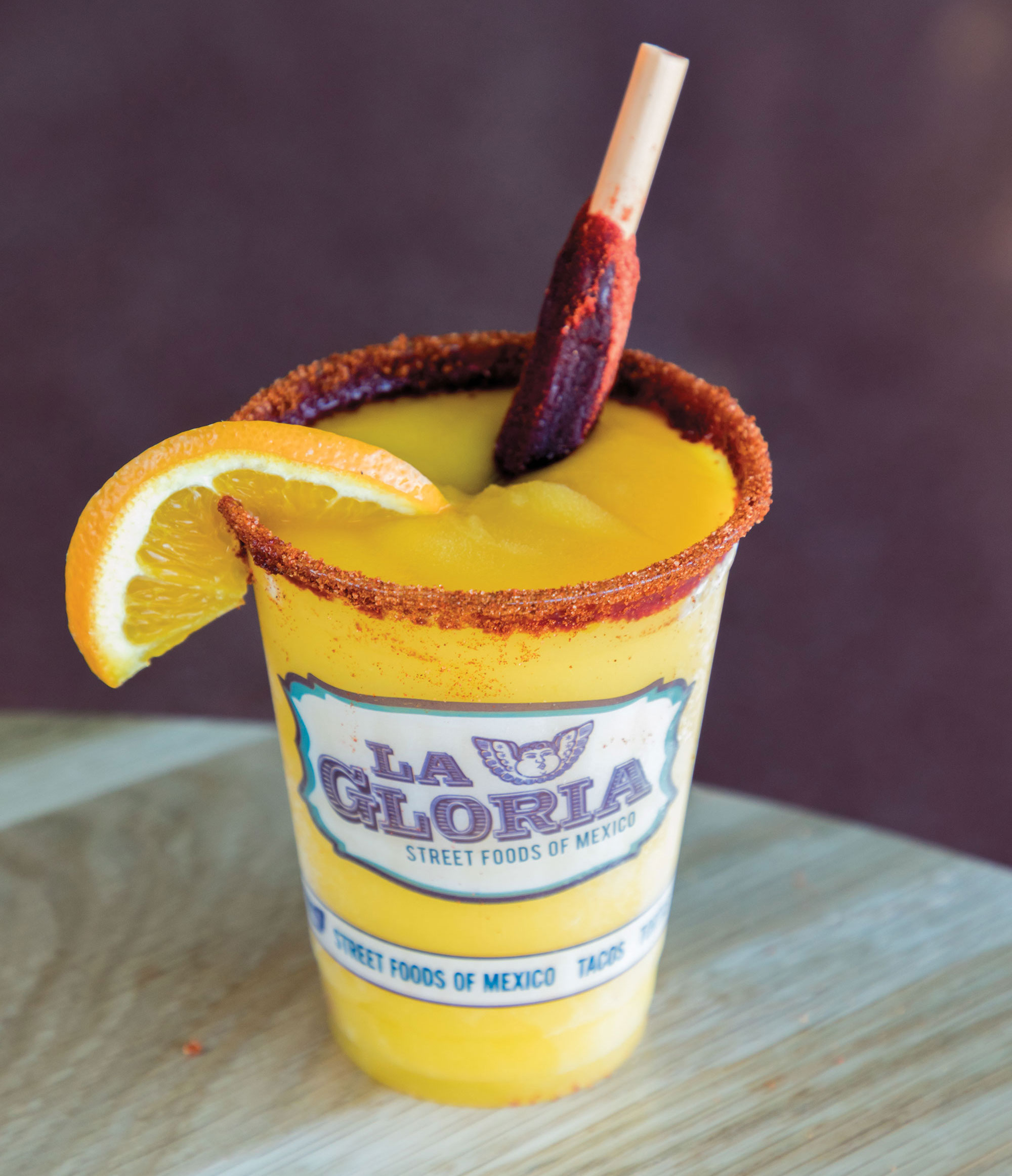 Brisket Mac & Cheese Cone
AT&T Stadium, Arlington
Executive chef Tony Sinese and food and beverage director George Wasai take a from-scratch approach to feeding Dallas Cowboys fans, even when pushing levels of decadence. For this ultimate comfort food dish, 16-hour house-smoked brisket is layered with truffle oil-infused mac and cheese, then nested in an egg-bread cone and topped with jalapeños and barbecue sauce. Though it is designed to eat on the go, we wouldn't take any chances scaling the stadium's steep steps. Sit and savor it.
Carved Roast Beef Sandwich with Wedge Slaw
NRG Stadium, Houston
This offering brings to mind the atmosphere of a country club rather than the raucous home of the Houston Texans and Houston Livestock Show & Rodeo. But it's best to place trust in James Beard Award-winning chef Chris Shepherd, who aimed to recreate an experience from one of his lauded restaurants, Georgia James. Beef from 44 Farms is topped with horseradish cream, pickled red onions, blue cheese, bacon, onion, and tomato, with the wedge-salad-inspired slaw adding a refined touch.
Mole Fries
AT&T Center, San Antonio
While the restaurant Burgerteca may be best known for its playful Mexican interpretations of the hamburger, chef Johnny Hernandez produces similar culinary creativity with the sides. The mole fries—akin to nachos—are substantial enough to be considered a whole meal. A layer of fries is heaped with a complex mole sauce and queso fresco. It's almost too messy to eat courtside at a Spurs game, but it's so good you're likely to polish it off before halftime's over. Pair it with a mangonada—a frozen drink with tequila, fresh mango and cantaloupe, and a straw covered in tamarind powder.
New Mexico Dog
Southwest University Park, El Paso
El Paso borders both Mexico and New Mexico, making this Land of Enchantment-inspired hot dog a natural for fans of the Chihuahuas (AAA baseball) and Locomotive (USL Championship soccer). The dog comes loaded with cactus relish, green chile mustard, toasted cumin seeds, and pico de gallo. Other festive treats include the Rangoon Dog, in which the dog is encased in a wonton wrapper and topped with cream cheese, cilantro, and Thai chili sauce. Or opt for a link: The Sausage Spot features a rotating selection of elk, venison, gator, and wild boar.
Feta-Marinated Portobello Sandwich
Dell Diamond, Round Rock
Though the forthcoming MLS team Austin FC promises gourmet offerings when it kicks off its inaugural season in 2021, local sports fans currently venture north to Round Rock to cheer on the minor league baseball team, the Express. At the Dell Diamond, Ono Pacific Grill features a tempting option for vegetarians (insert Austin hippie joke here) in which a portobello mushroom—marinated in feta vinaigrette—is topped with pepper jack, chipotle mayonnaise, and arugula.
From the October 2019 issue