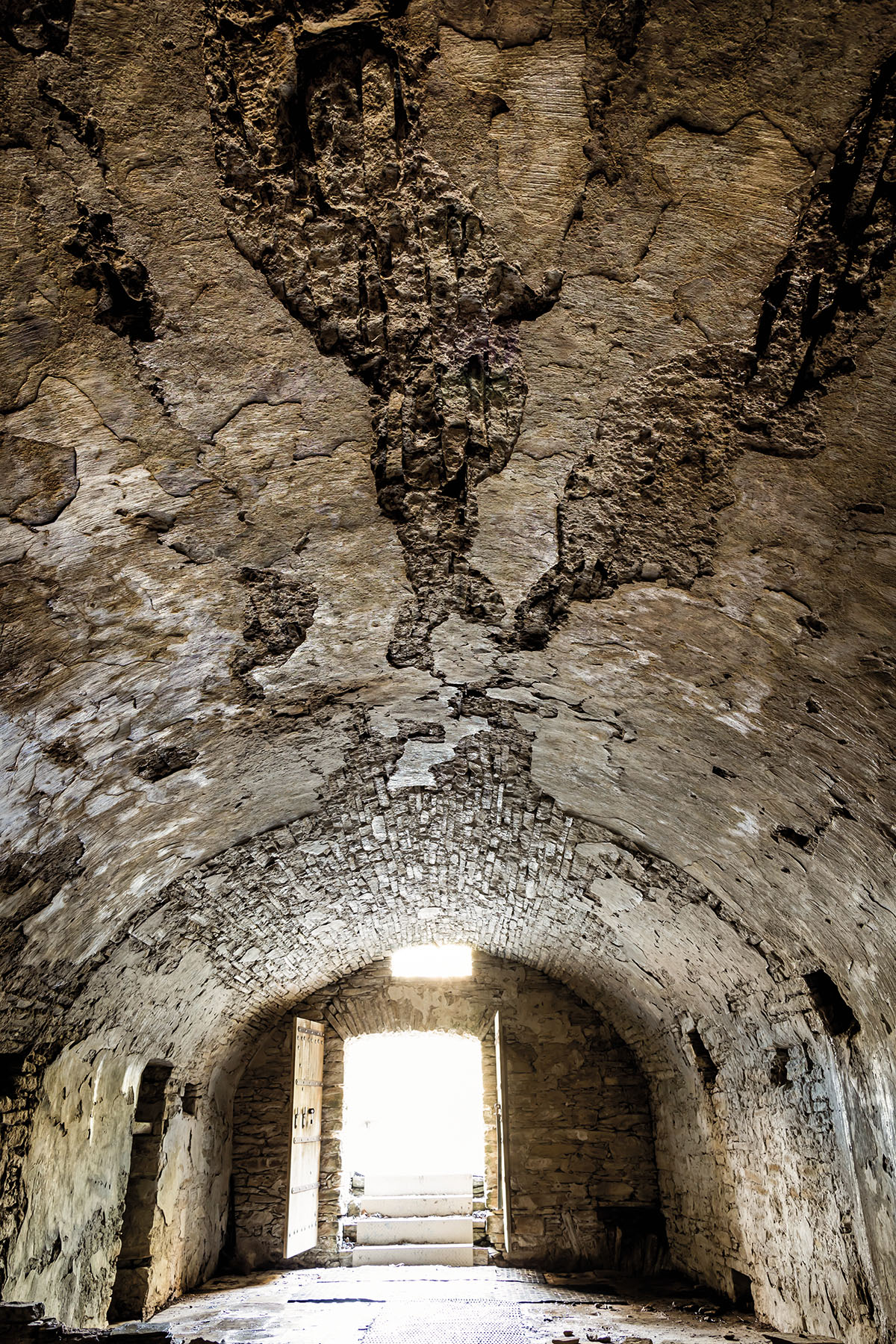 O
n the outskirts of La Grange, about halfway between Austin and Houston, a high limestone bluff offers an expansive view over the snaking Colorado River. The bluff extends out of a steep rocky incline, presenting an in-built foundation and a natural spring that flows at its foot. Here you'll find the ruins of the historic Kreische Brewery, one of Texas' earliest commercial breweries, built more than 150 years ago.
Kreische Brewery State Historic Site
414 State Loop 92, La Grange.
Grounds open daily 8 a.m.-4:30 p.m.
979-968-5658;
thc.texas.gov
Visitors to La Grange can walk the grounds of the now defunct brewery, which was founded by German immigrant Heinrich Ludwig Kreische. A stonemason who left the German province of Saxony for Texas in 1846, Kreische purchased the 172 acres of land incorporating the bluff in 1849. He built a three-story home for his family on the bluff's peak, a smokehouse, and the brewery, known today as the Kreische Brewery State Historic Site.
"So many people think of historic breweries and their minds go to England, Ireland, or Germany," says Virginia Benavidez, co-founder of The Beer Museum, an Austin-based organization that partners with local breweries to educate Central Texans about the region's beer culture. "But we really have a wealth of relevant beer history in Texas, specifically at the Kreische site. It's a wonderful opportunity to understand historic malting, brewing, and fermentation practices."
Built around 1870, the site is where locals would come to enjoy Kreische's Bluff Beer. At its peak, the brewery featured a liquor tank, mash tun, settling tanks, a cooling cellar, and an aqueduct with a vent to cool the rooms above. Kreische used the spring water from the ravine below his house to power his brews.
As German immigrants flocked to the south-central Texas "German Belt" in the post-Civil War period, Kreische provided his thirsty countrymen with a taste of home, displaying his "Frisch Auf!" banner—which means "Freshen Up!"—outside the taproom when a new batch of beer was released. By the late 1870s, Kreische was the third-largest brewery in Texas, selling close to 800 barrels a year.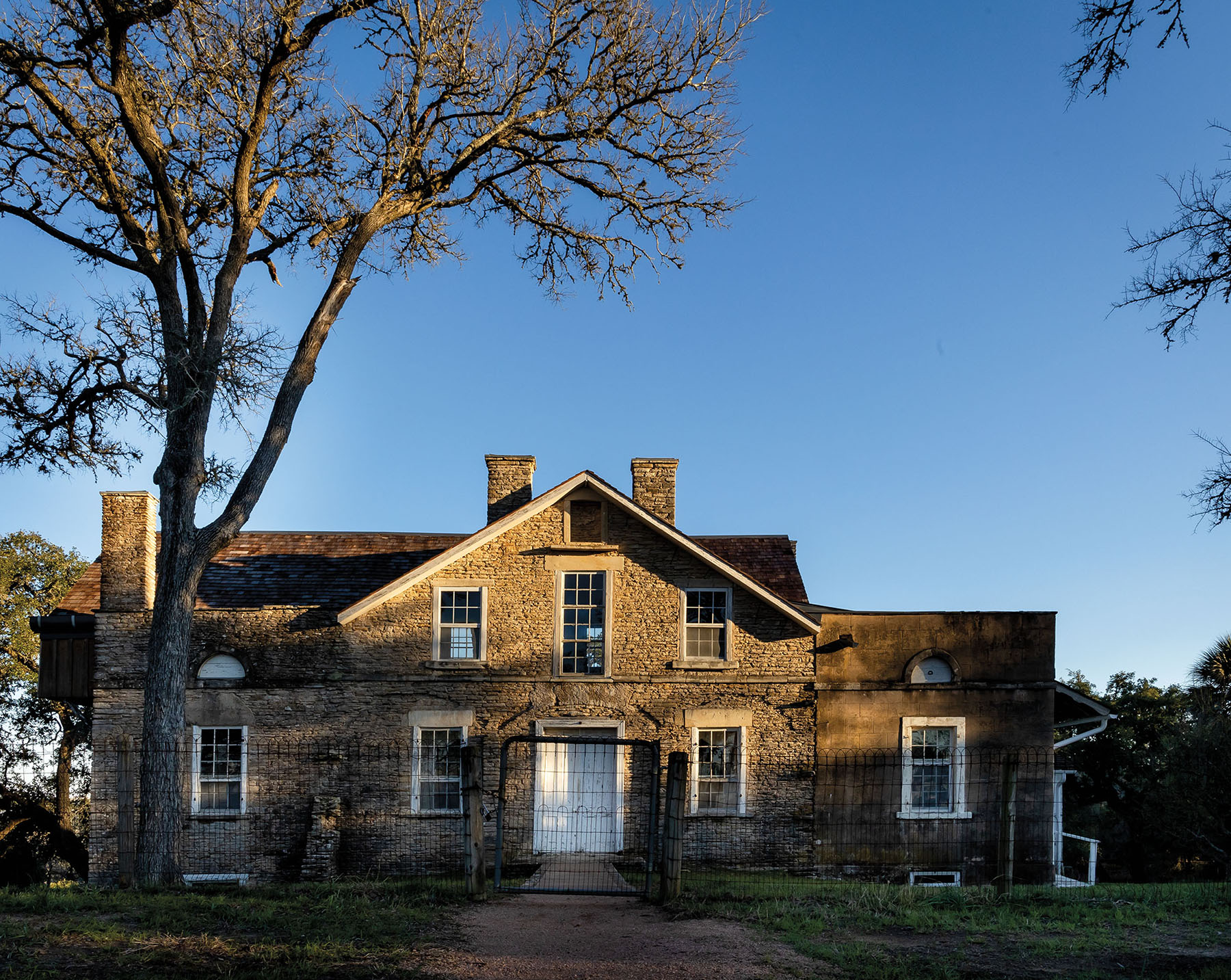 Kreische cemented his place in the community by helping construct facilities like La Grange's third county courthouse. He also leased part of his land to the local Bluff Schuetzenverein, a German marksmanship society whose traditions had been brought over from the old country. "Kreische produced the beer that held the community together metaphorically and the lime mortar that held it together physically," Assistant Sites Manager Gavin Miculka says.
Schuetzenverein culture combined shooting with social activities including musical performances, dances, and children's games. Competitions for king and queen shooter attracted participants from throughout Texas, and Kreische took advantage of his ownership of the ferry network across the Colorado River to occasionally offer half-price fares to entrants. The wooden dance hall and shooting range at the brewery were dismantled during Prohibition, but it's easy to imagine the crowds of picnicking families enjoying a day of fun and festivities refreshed by Kreische's brews, dancing the polka and hunting for Easter eggs while strolling along the bluff.
In 2022, the Texas Historical Commission hosted the inaugural Bluff Schuetzenfest, a reimagining of the festivals that occurred when the Schuetzenverein was still operational. The event included German polka music and dancing, 19th-century children's games, and Texas History on Tap—a celebration of Texas beer history featuring 14 local breweries. Austin beer history experts at The Beer Museum came together with Black Star Co-op Brewery and Live Oak Brewing Company to work with Miculka, using historical sources to best recreate the drinking experience of the original Kreische Brewery. Together, they issued a limited release of the Kreische Crusher—a collaboration beer brewed to replicate the style that Kreische would have served in the same spot more than a century ago. "They were known to have brewed a dark lager, so we built a 4.5% ABV lager recipe with an amber brownish color," explains Andy Martinec, who worked on the project while head brewer at Black Star Co-op. "We also threw in some beechwood smoked malt since the brewery malted their own grains."
Pitcher Perfect
After a tour of Kreische Brewery, head to one of these nearby breweries for a drink.
Blissful Folly Farm, La Grange
This 30-acre organic farm, created by Wendy and John Rohan in 2009, is home to the La Grange Brewing Company and Rohan Meadery. Sip on craft beer, wine, mead, and cider alongside the farm's goats, chickens, and sheep.
blissfulfollyfarm.com
Hound Song Brewing, Columbus
Founded by the Kocurek family, Hound Song Brewing offers five flagship beers and plenty of food options. The menu includes a rotating selection of beers.
houndsongbrewing.com
Brazos Valley Beer, Brenham
With 24 taps, there's something for everyone at Brazos Valley Beer, including non-alcoholic beverages. The brewery is pet friendly and has a park for kids. brazosvalleybeer.com
For Live Oak head brewer Dusan Kwiatkowski, the project was an opportunity to dig into Texas beer history and consider the challenges that Kreische faced operating the brewery. "Everything about making beer in La Grange in the early 1860s would have been difficult," he says. "Since Live Oak focuses on replicating Old World styles, making Kreische beer is right up our alley."
Although the brewery fell into disrepair not long after Kreische's death in 1882, the hardy Texas limestone preserved its core structures. The view from above offers a window into Kreische's production. Meander along the short but steep trail from the top of the bluff into the ruins of the brewery and marvel at Kreische's skill as both brewer and stonemason.
The value of the site to Texas beer history has inspired San Antonio yeast lab Community Cultures to make an even more in-depth attempt to recreate Kreische's beer. Lab workers have swabbed yeast samples from the site and are working with the Texas Historical Commission to retrieve yeast from Kreische's original brewing archive. Soon, it may be possible to sip on a direct descendant of Kreische's original beer in the exact spot where it was brewed 150 years ago.
"If it can be restored, we would have an original historic yeast strain from the brewery," says Mara Young, co-founder of Community Cultures. "I'm really hopeful that we can locate and revive a usable sample, not only for Kreische Brewery, but for all of the Texas craft beer community."
The 2023 Bluff Schuetzenfest occurs May 20, with the Texas on Tap Biergarten featuring approximately 10 Texas breweries and several special-release beers.
From the April 2023 issue