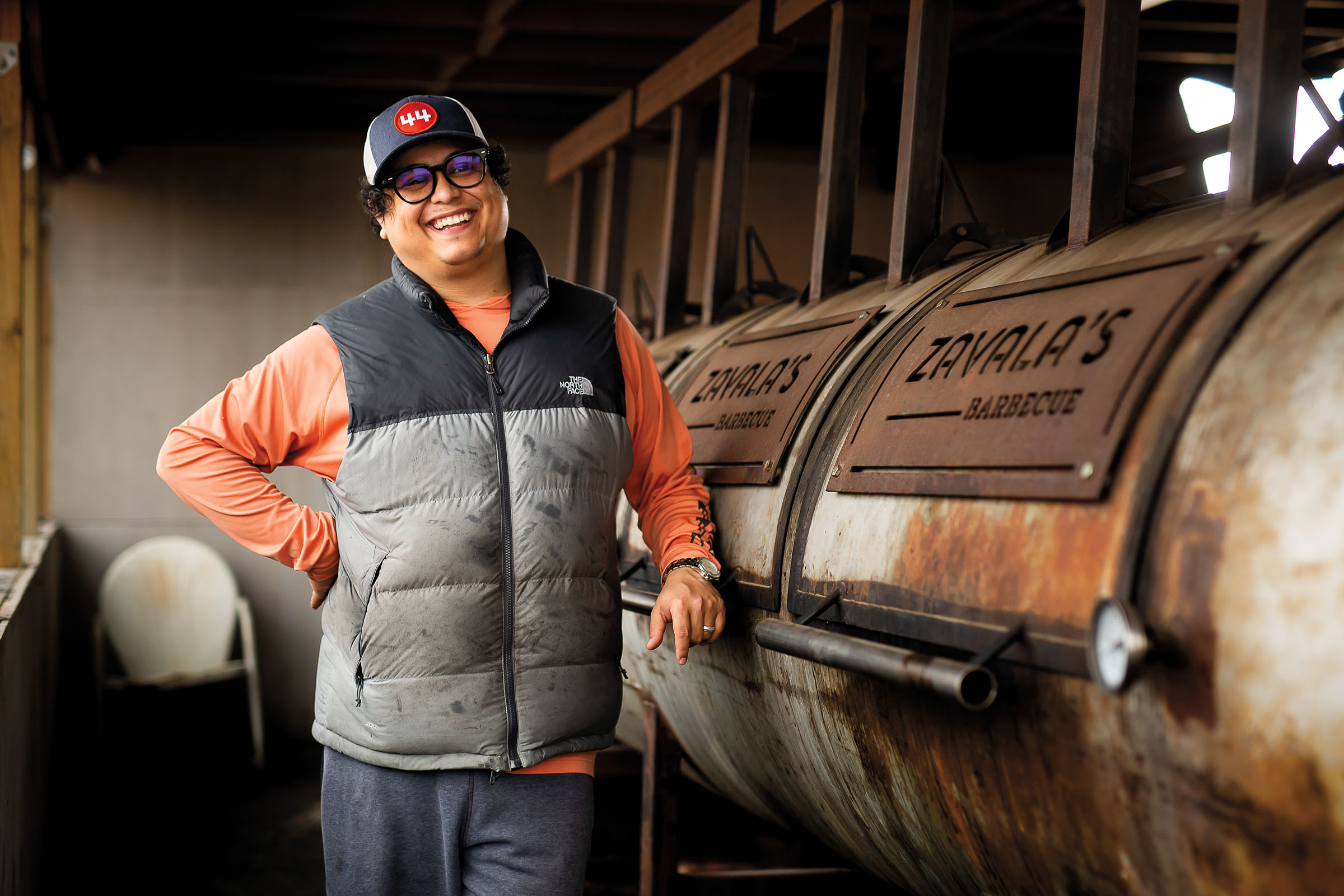 Early on a cold Saturday in February, Justin Earley and Steven Bailey stoke the fire and check briskets on the smoker. A soft glow from the flame warms the faces of the co-owners of Bare Barbecue in Cleburne, near Fort Worth. It quickly dims as the smoker's firebox is shut to keep the temperature hot and even. As the first light of dawn peeks above the horizon, prep continues in the trailer as employees fill ramekins with homemade sauces and scoop banana pudding into half-pint containers.
By 2:30 p.m., when everything has sold out, the team is exhausted. Despite a notoriously slow cooking process, barbecue—as a business—is fast-paced. Some proprietors run a barbecue joint alongside full-time day jobs, and savvy customers demand consistent excellence. But the long hours and risks are worth it for pitmasters who are passionate about craft barbecue.
While craft barbecue is now the standard in major Texas cities, the suburbs and small towns still have plenty of room for barbecue entrepreneurs to make their marks.
"A lot of people think craft barbecue is everywhere, but it's not," Earley says. "Austin and the big cities might be running out of room, but the smaller towns would love to have a craft barbecue place."
What sets craft barbecue apart from run-of-the-mill restaurants are high-quality meat (typically from local farms), an obsession with technique, scratch-made sauces and rubs, and innovative recipes that bring new flavors to classic sides. The interest in creativity and pursuit of greatness has inspired folks to take their backyard hobby to the professional level.
A full-time CPA, Earley first got into barbecue around 2015 by experimenting on a backyard smoker and watching video tutorials. After entering and winning a few barbecue competitions, he began selling his 'cue to family and friends, who wanted to purchase it for holidays and special occasions. In 2018, Earley partnered with his brother-in-law, Bailey, and the duo held pop-ups at nearby breweries. After recognizing an untapped market for craft barbecue in Cleburne, they opened Bare Barbecue as a food trailer in July 2019. "There were the old-school joints that've been open for decades, but for the style of barbecue we like to serve, we didn't see that here," Earley says.
Joe Zavala, co-owner of Zavala's Barbecue in Grand Prairie, between Dallas and Fort Worth, began in a similar fashion. In the summer of 2015, he snagged an old smoker from his father-in-law and fixed it up to cook brisket for a Fourth of July party. Zavala continued to practice and perfect his barbecue, gaining knowledge from his father-in-law and his own barbecue-loving dad along the way. In early 2016, Zavala's Barbecue opened on weekends as a side business doing deliveries and pop-ups before finding a brick-and-mortar spot in downtown Grand Prairie in 2019. "It's hard work, but it's a drug," says Zavala, who also works full-time as an IT consultant. "Anybody who has a competitive background and a passion for barbecue wants to perfect what they're doing."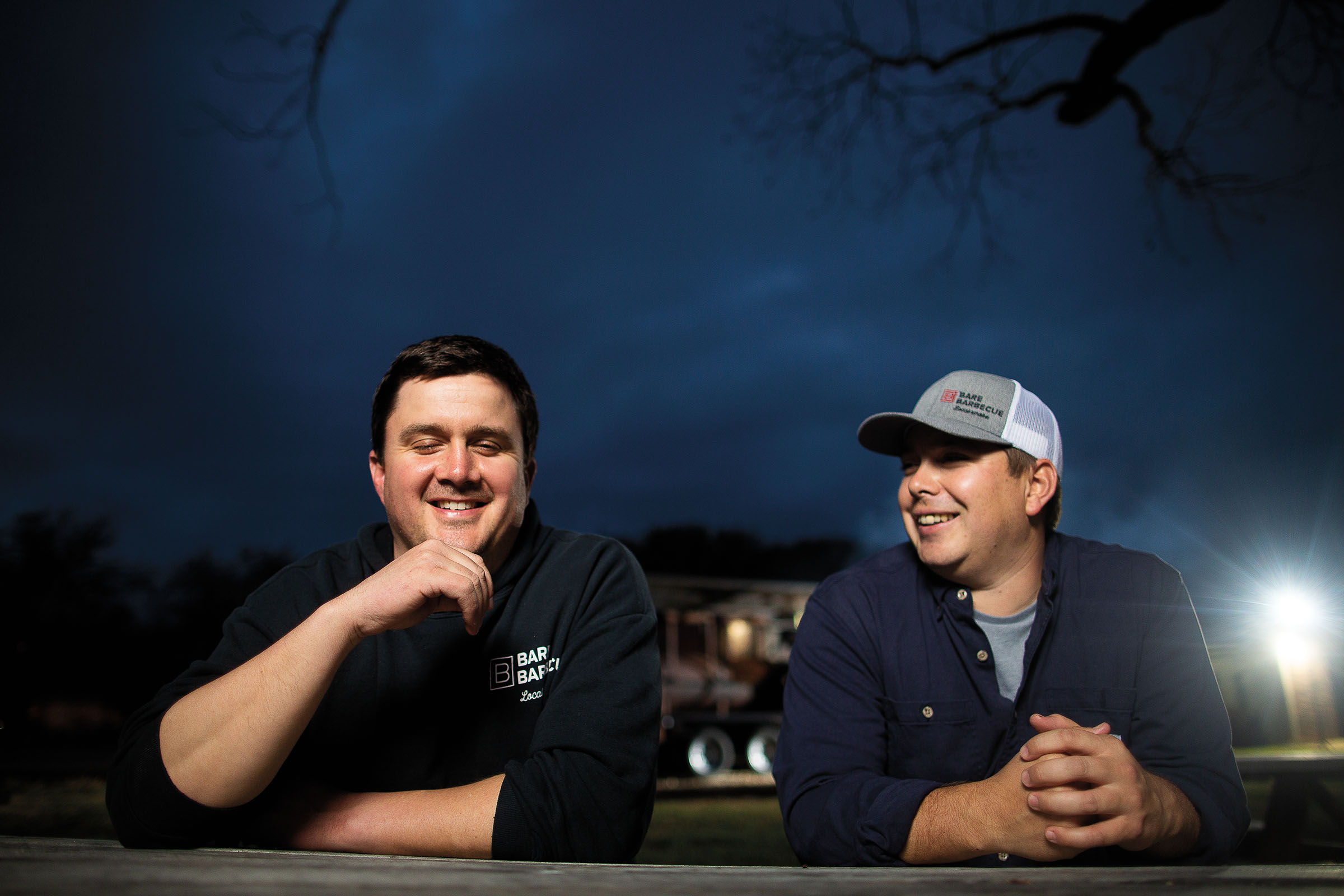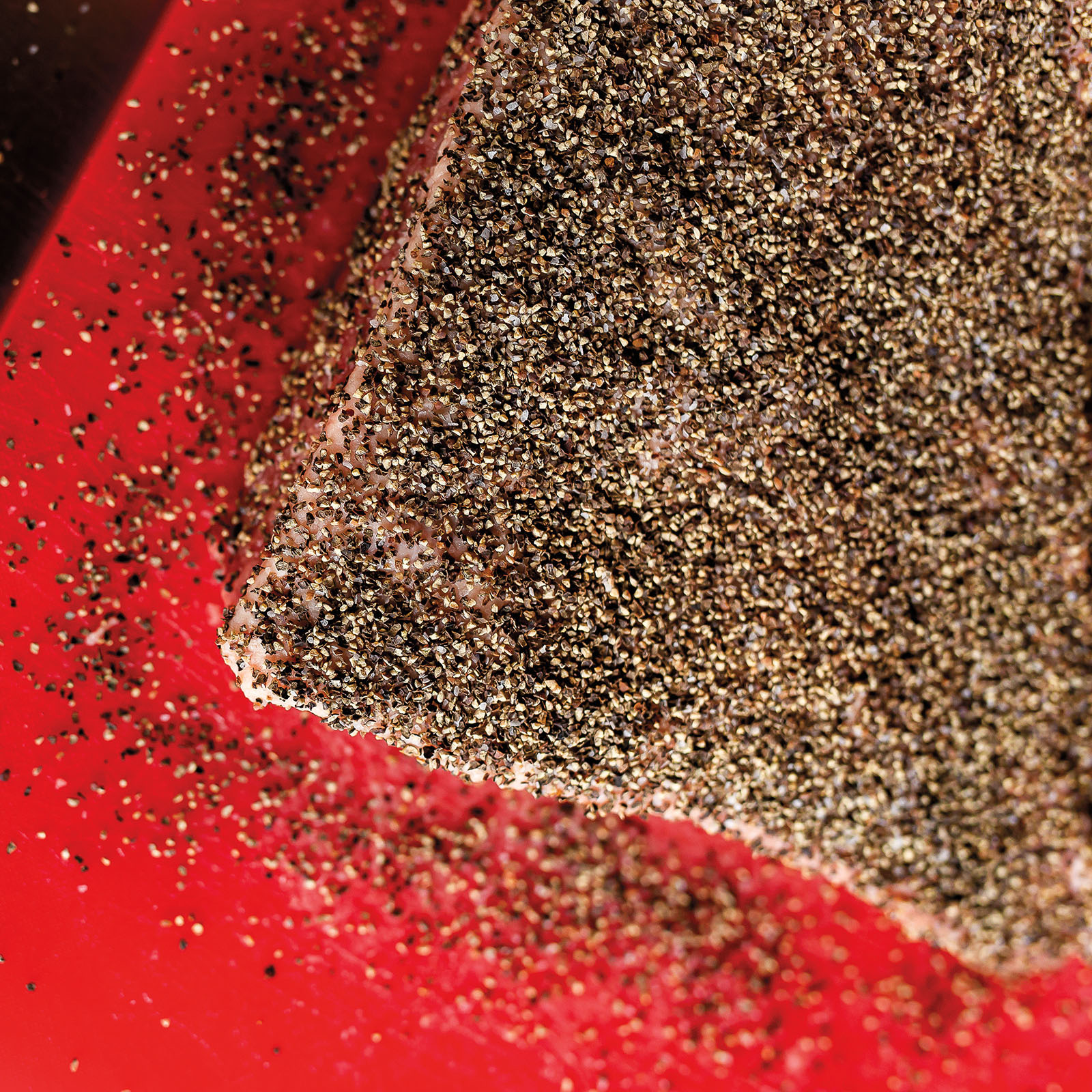 The owners of Goldee's Barbecue—Lane Milne, Dylan Taylor, Jonny White, Nupohn Inthanousay, and Jalen Heard—are able to dedicate themselves full-time to their restaurant located on the outskirts of Fort Worth. The 20-somethings gained experience working at some of Austin's best-known joints like Franklin Barbecue and Valentina's before opening their own place in early 2020. They brought big-city know-how and efficiency to their new business. "We all learned different ways to do things, which taught us how to cook better and faster, how to run service, and how to keep organized," Milne says.
The last year has been challenging for many small businesses, but for brand-new barbecue joints the combination of COVID-19 and a devastating winter storm proved downright discouraging.
"It's hard work, but it's a drug," says Joe Zavala, owner of Zavala's Barbecue. "Anybody who has a competitive background and a passion for barbecue wants to perfect what they're doing."
At the onset of the pandemic, Zavala's implemented preordering and pickup options, but as time went on and COVID-19 showed little signs of letting up, sales declined. "There wasn't a playbook on what to do," Zavala says. So he began to drum up interest by offering burger nights, fajita Thursdays, and taco nights to increase revenue. By January 2021, sales had increased, but February's historic winter storm caused a pipe to burst, damaging the sheetrock and HVAC system at Zavala's, and forcing it to close. It reopened in April.
For Bare Barbecue, the pandemic helped draw in more customers, but business slowed during a second wave of COVID-19. The restaurant switched to preordering with drive-thru pickup, then transitioned to offering preorders and walk-in service, separating the two options with different time slots. For its part, Goldee's leaned into its educational offerings during the pandemic to bring in extra income, hosting classes on sausage making, fire maintenance, meat trimming, and seasoning.
One advantage small-town craft barbecue joints have is a sense of community with their customers, who aren't just strangers or tourists traveling through, but neighbors. "If I didn't have a barbecue business, I'd be sitting around with my friends cooking on Friday nights," Zavala says. "And through barbecue I'm still able to do that, but also cook for the community and have a place where everyone likes to gather."
From the May 2021 issue