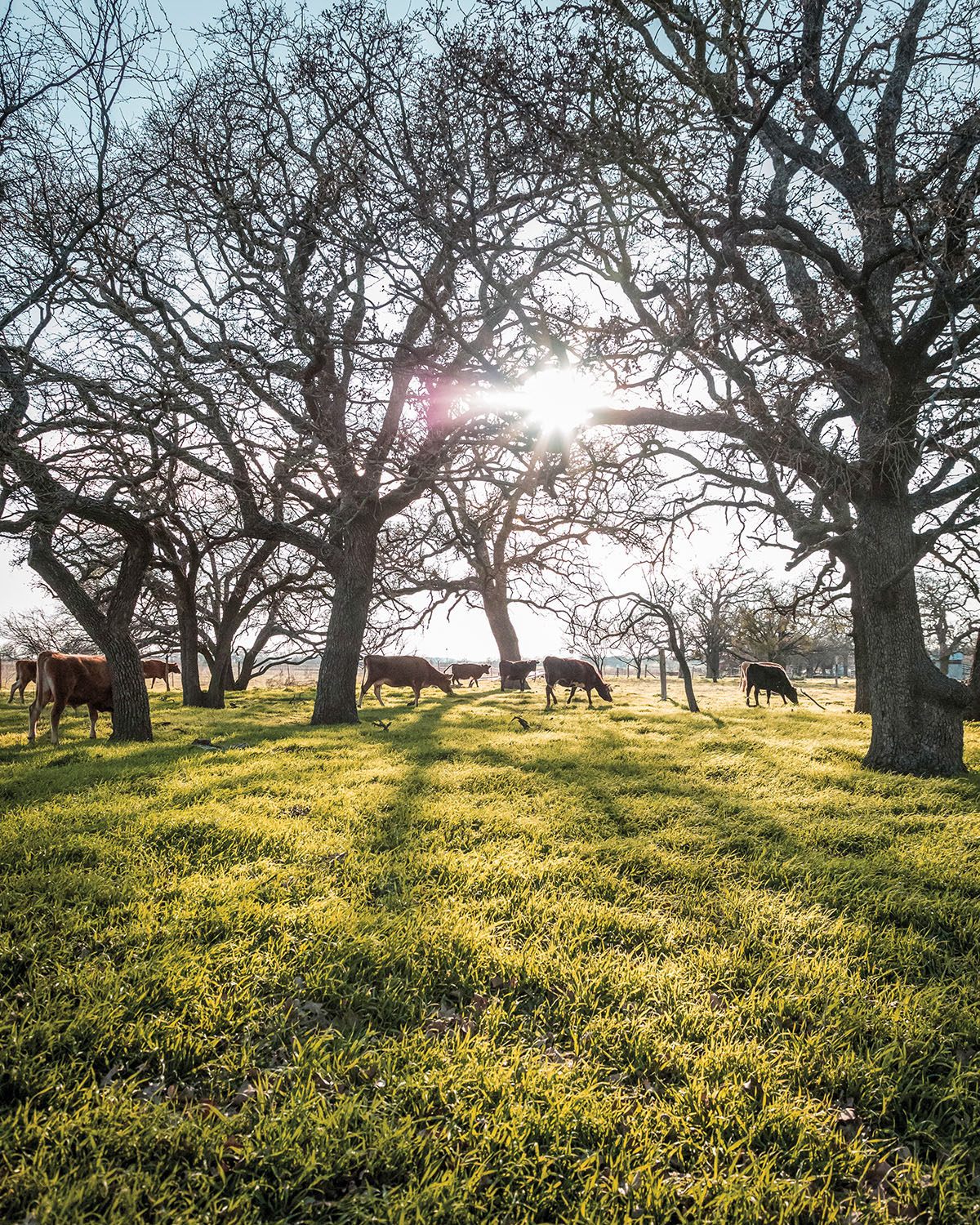 Slowpoke Farm Market in Cisco draws regulars from Abilene and Fort Worth, who drive 45 and 90 minutes, respectively, for lunch. It might sound odd that folks from bigger cities would travel to the small town, with a population of around 4,000, just to eat. But owners Kerry and Joy Hedges grow their own vegetables and raise their own cattle and pigs for dishes like chicken pot pie and meat loaf with creamed potatoes. Home cooking isn't a marketing term here.
"I go just for lunch, making it a once-a-week stop when possible," says Rob Bullock, a customer from Abilene. "I've even driven there just for pie and the amazing coffee."
The Hedgeses never intended to create a café when they opened their market in 2018. It happened organically, decades after they decided to pursue a life focused on nutritious food.
Twenty years ago, the couple left their comfortable jobs in Houston; Kerry was a technical writer, and Joy worked in corporate training. After Kerry found that eating a clean diet relieved him of painful arthritis, the couple became intent on raising chemical-free food and began searching for affordable farmland. Kerry was inspired by his granddad, a farmer who exposed him to the agricultural life. "We were drawn to the idea of eating better and using nutrition to combat physical degeneration," Kerry says.
Slowpoke Farm Market
709 Conrad Hilton Blvd., Cisco.
254-735-7090, slowpokemarket.com
—
Order Up!
Lunch is offered via take-out/curbside delivery Thu-Sat, 11 a.m.-2 p.m.
The store is open until 6 p.m. Thu-Fri and until 4 p.m. Sat for bread, pies, coffee beans, and frozen meat.
Check Facebook for availability.
They eventually settled on 83 acres between Cross Plains and Cisco, about 50 miles southeast of Abilene. By word-of-mouth, people began to hear about the healthy foods like garlic, sweet potatoes, grass-fed beef, and pork coming from the Hedgeses' farm.
"Once people know you're growing chemical-free food and milking a cow for raw milk, they want what you have," Kerry says. "So we began selling to neighbors and at the Abilene farmers market and to restaurants." The business exploded as the demand for fresh, quality, local food increased in their community.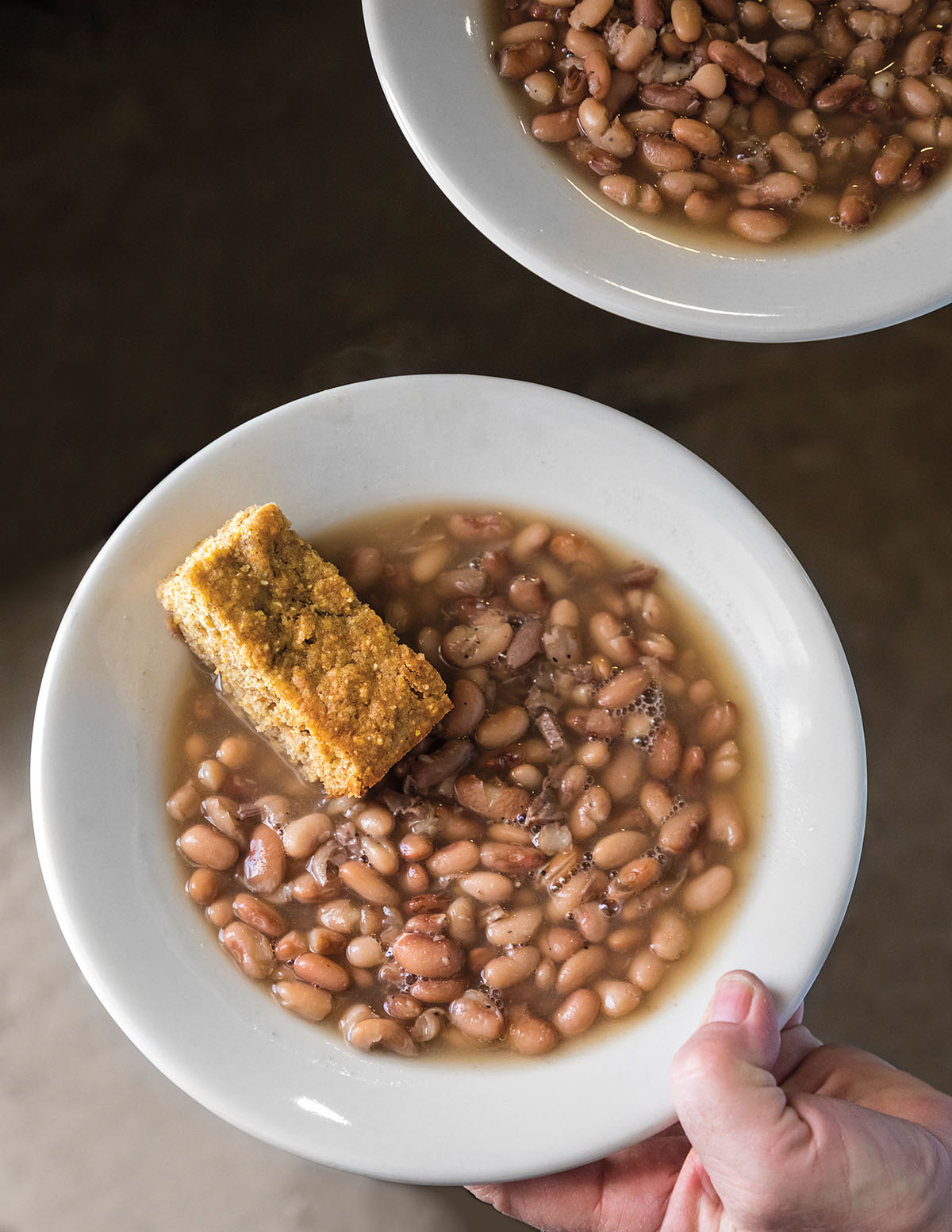 Fifteen years into farming life, the Hedgeses wanted to sell their products at a market of their own. In downtown Cisco they found a 1909 building that needed considerable work—the electricity, gas, and sewer systems were nonexistent. But you wouldn't know it walking in today. The inviting space is warmed by rock walls and flooded with natural light. Wooden shelves and tables are stacked with coffee Kerry roasts on-site, pickled veggies from their farm, and jams and jellies made by fellow growers. Kerry's breads and Joy's cookies are offered, too, and refrigerator cases stock their meats, along with local chicken, eggs, and cheeses.
"The idea was to sell our products and others' from farmers we know, most within a couple of hours from here," Joy says. "We said, 'We'll be flexible in what we sell,' but a lunch restaurant wasn't in the plans. Then we realized quickly we needed to offer more." They would frequently overhear customers wish for more dining options in town—especially simple food made with wholesome ingredients.
Kerry was always on the hunt for good, basic comfort foods, so he decided to start there. The couple began serving beans and cornbread, one daily lunch special, one salad, and pie at first.
"I couldn't get good pie anymore, so I learned to make it myself," Kerry says. "If I'd known how time-consuming it is, I might have thought better of it," he adds with a laugh.
He's perfected his craft. The crusts are light and flaky, and the fillings have tons of flavor. On any given day, the blackboard menu lists about 10 pies, which may include chocolate cream, buttermilk, apple, cherry, coconut cream, lemon meringue, and blackberry-blueberry when in season.
"Sweet little old ladies come in just for a piece of pie, and it's wonderful to see their faces light up when they take a bite," Kerry says. "Certain aromas and their connection to your palate are such a key to your subconscious. It's what people connect with, so they keep coming back."
The menu grew quickly from there. Before long, the wooden tables were filled with folks digging into vegetable-heavy salads; chicken, tuna, and egg salad sandwiches served on Kerry's own sourdough bread; and specials like beef enchilada casserole, chicken and dumplings, and fluffy quiche. Kerry and Joy divide prep, cooking, and baking duties. They use beef and pork from animals raised on their farm, chicken from East Texas, duck eggs from Abilene, and vegetables from their own farm or others nearby.
Though the market is only open Thursday through Saturday, the Hedgeses put in a 12-hour day on Wednesday to prepare. They've added staff and hope to find additional help for the farm chores, though Kerry still enjoys working on the fruit trees in the orchard himself.
All the hard work and extra effort is worth it to please their loyal customers. Ashley Hurley, a regular from Abilene, takes special care in arranging family trips to Cisco. "We plan around the hours Slowpoke is open so we can stop by for a slice—or five—of Kerry's pies."
From the May 2020 issue